McManus Kitchen and Bath provides a single place where you can work with interior design and construction professionals who can help you create a happy, healthy home. We start each project with a Design and Budget Consult. It will help you clarify your design ideas, understand the remodeling process and create a Good Better Best Budget for your project. Click Here to Schedule a Consult
__________________________________________________________________________________________________________________________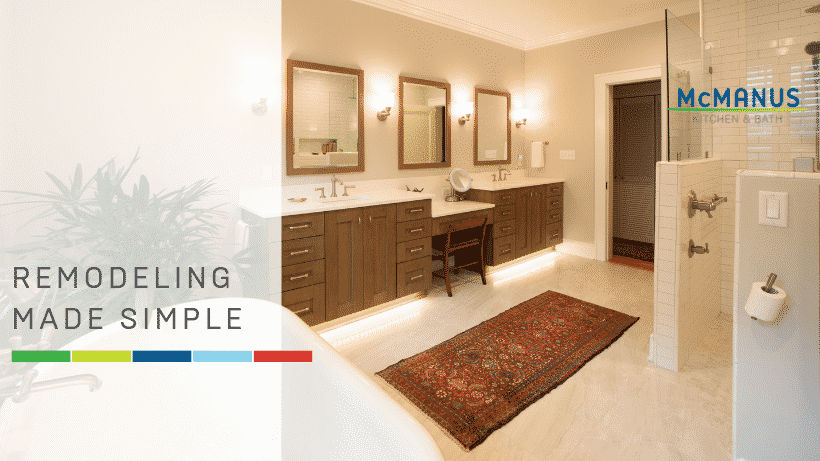 Join us This Weekend at the North Florida Home Show
The 2019 North Florida Home Show will be held at the Donald Tucker Civic Center this weekend. McManus Kitchen and Bath will be at booth 4 and 5 displaying a few dozen new cabinet doors, countertop samples and some recent projects.
Friday February 8th, 12:00 pm -5:00 pm
Saturday February 9th, 10:00 am -5:00 pm
Sunday February 10th, 10:00 am -5:00 pm
---

---
Try Our Countertop Torture Test !
We've partnered with our friends at Neolith Sintered Stone and created a test kit for their extremely durable countertop material. Come by the booth and see if you can scratch or stain our countertops!
---

Bellmont Frameless Cabinets
We'll have our Good Better Best display of our Bellmont Frameless cabinets on display. Come see the country's premier frameless cabinets for yourself.
---

We'll also have refaced cabinets on display so you can see for yourself what a great option this can be if you want to update your current cabinets without removing your current countertops or appliances.
---
Hope to See You there!
---
Three Reasons You'll Love Working With McManus Kitchen and Bath
Our Full Service Design Center
McManus Kitchen and Bath is the only certified residential contractor in Tallahassee with a a full service kitchen and bath showroom. We carry some of the best and most unique kitchen and bath cabinetry and fixtures you'll find anywhere in Tallahassee.
Good Better Best Budgets
Our Good Better Best (GBB) budget process gives you all the information you need to make an informed decision about your project. It includes a detailed scope of work and good, better, best selection options. We review the GBB budget together on your first visit to our showroom.
Livable Remodeling
Our livable remodeling philosophy means making the entire experience from the initial estimate to the final walk thru enjoyable and stress free.
An easy to understand process
Architecturally significant designs
Great communication throughout the project
Maid clean job sites
Quick follow up
Thank you for reading! We'd love to be a part of your next remodel. Check out our design services page