McManus Kitchen and Bath provides a single place where you can work with interior design and construction professionals who can help you create a happy, healthy home. We start each project with a Design and Budget Consult. It will help you clarify your design ideas, understand the remodeling process and create a Good Better Best Budget for your project. Click Here to Schedule a Consult
__________________________________________________________________________________________________________________________
Create a Spa Like Master Bath
In a busy household there are not many places to escape to for a bit of piece and quiet. A properly designed master bath can be a relaxing oasis away from the hustle and bustle of daily life. And you don't have to remodel your entire bath to create that spa like experience (though it can help).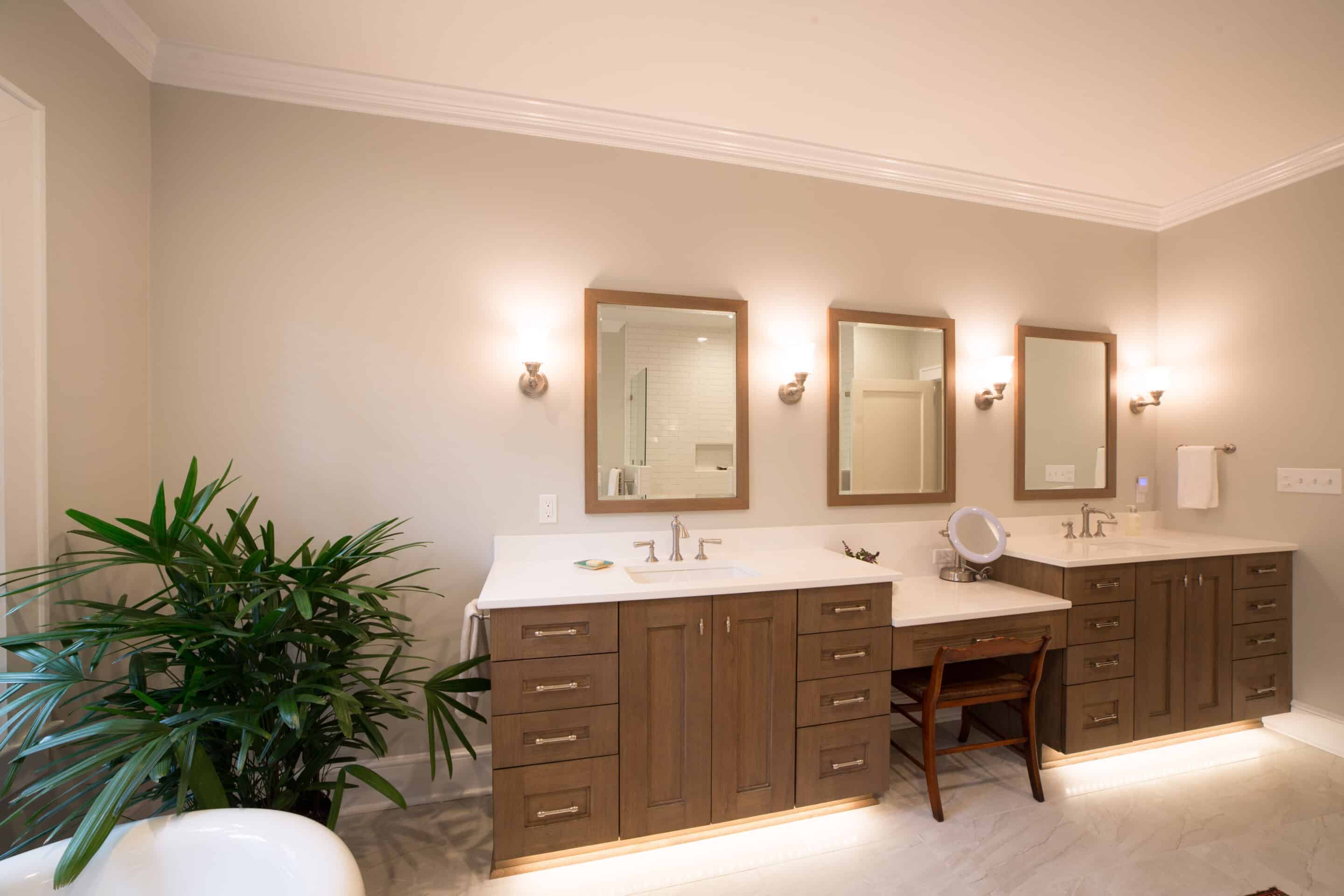 Tip #1: Get Rid of Clutter
Find a place for everything and get rid f counter top clutter and mess. A messy bathroom can be difficult to relax in.

Tip #2: Add Relaxing colors, smells and sounds
Paint the bath a soothing color, add plants and an oil diffuser to create a soothing environment. Add dimmer switches to your lights so you can reduce glare and create a better ambiance.
Tip #3: Reduce outside noise
If you're remodeling consider adding sound proof drywall and a thicker door to isolate outside noise. If you're not quite yet ready to remodel then add some white noise with a smart speaker or sound machine.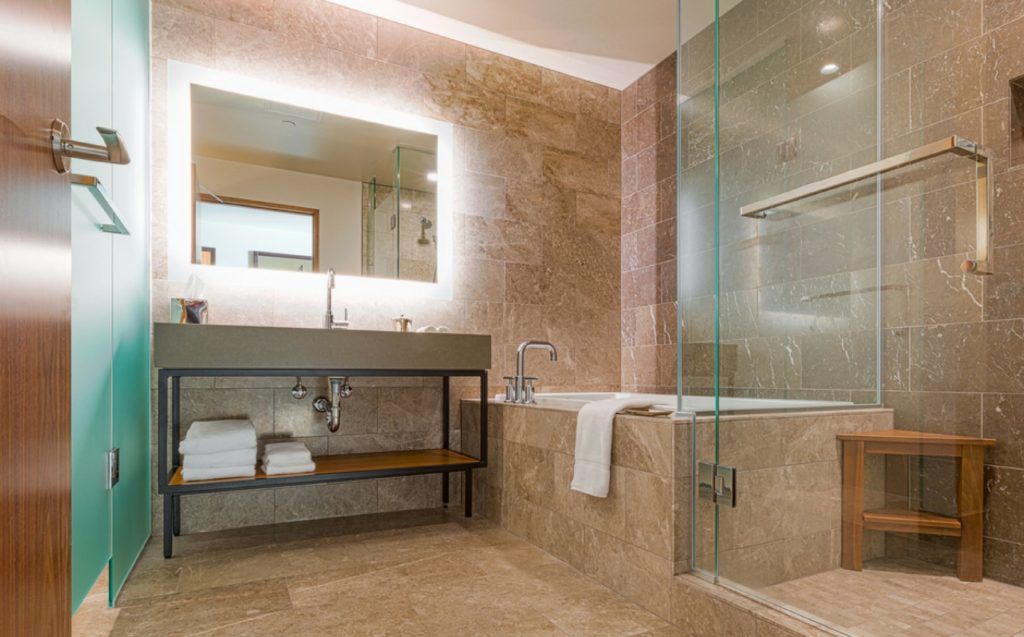 Tip #4: Add some luxury
If you are remodeling your bathroom there are a number of things you can add to really create a luxury spa like master bath. A few options to consider:
Heated Floors
Heated floors might seem unnecessary in Florida but you'd be surprised a what a difference they can make. And today's heated floor systems are not as expensive as you might think. You can add heated floors to you bathroom for $12-$15 a square foot.
Towel warmers
Towel warmers have two benefits: They dry towels faster so they don't get a musty odor and they make your towels warm, which feel fantastic after a bath.

Air Bath
Air baths are different from the jetted tubs of decades ago. Jetted tubs circulate water and spit it out of 6 to 8 jets in the tub. An air bath circulates air and blows bubble into the thru dozens of tiny holes. A big benefit of air baths is they are more hygienic, they don't get moldy like jetted tub can. They are also smaller so they fill faster and stay warm longer.
Rain Heads and body sprays
A Rain head shower head is an easy thing to add to most shower and provide a very relaxing shower experience. They are not ideal for every day showering though so its a good idea to have a regular shower head in conjunction with your rain head.
Body sprays have to to be plumbed correctly if you want them to provide more than just a drizzle. They require larger plumbing pipes and higher water pressure.
Thank you for reading! We'd love to be a part of your next remodel. Check out our design services page