McManus Kitchen and Bath provides a single place where you can work with interior design and construction professionals who can help you create a happy, healthy home. We start each project with a Design and Budget Consult. It will help you clarify your design ideas, understand the remodeling process and create a Good Better Best Budget for your project. Click Here to Schedule a Consult
__________________________________________________________________________________________________________________________
How to set a budget for your remodeling project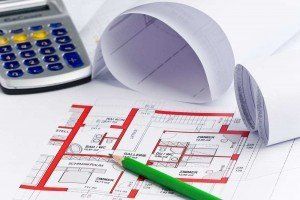 ---
It's a typical chicken and egg story: Do I get estimates for my project first or do I set a budget first? How can I set a budget If I don't know how much things cost? But If I don't have a budget the costs could get out of control…
---
Why You Need a Budget First
Control- It is important to have control over the cost of your project, by setting a budget you stay in control of the conversation. Without one you're putting the contractor in charge of selling you a project and costs can get out of control quickly.
Limitations on Design Possibilities- Without an idea of your budget is very hard for a contractor or designer to suggest design ideas, materials, or even a scope of work. A budget of $10,000 will result in very different suggestions than a budget of $30,000.
Cost tracking- Using a itemized budget, in conjunction with an itemized estimate from your contractor, you can make informed decisions about change orders or upgrades the often come up during construction.
---
Pro Tip: 
Material cost is probably the biggest part of your budget.
In a kitchen, appliances, counter tops and cabinets can easily account for 60% of the cost of your remodel. Labor costs are usually around 20%-35%. It costs pretty much the same to install a $500 vanity as it does to install a $2000 vanity.
This doesn't mean you should skimp on materials. A good kitchen or bath remodel will last 10 or more years. Investing in quality materials has a high up-front cost but can save money in the long run. A $35,000 budget for a master bath can provide a bit of sticker shock but if you look at it as a 10 or 15 year investment that's less than $3,500 a year which may seem more reasonable.
---
4 Ways to Create An Initial Budget
1. Remodeling Magazine's Cost vs Value Report:
For a real rough idea of cost check out the 2018 Cost vs Value Report  the cost of a bathroom remodel in Florida ranges from $20,000 – $35,000. The average for a kitchen remodel in Florida ranges from $25,000 – $55,000.
2. View Our Featured Projects:
Another way to approximate costs is to visit our project gallery. It lists the approximate costs of each of our past projects, from small jobs like a kitchen back-splash to complete remodels. With images that show the result of those investments.
3. Use Your Home's Value
Perhaps the most accurate way to start crafting your budget is to use the value of your home.  An old Realtors rule of thumb is to spend between 5% and 15% of your home's value on a kitchen or bath remodel.
Of course people spend much more and that's OK if its what you want. But for initial budget setting that range is a good place to start. The percentages are based on striking the balance between the potential return on investment when remodeling and ensuring that your home is competitive when compared to homes in your neighborhood.
4. Online Budget Calculators:
---
Our Free Budget Calculator
We've created a kitchen budget calculator to help you plan your kitchen remodel
The calculator uses the value of your home to quickly determine your budget and itemizes common material costs. We based the calculator on recommendations from the National Kitchen and Bath Association, National estimating standards and our own experience.
---
Thank you for reading! We'd love to be a part of your next remodel. Check out our design services page
Paul