McManus Kitchen and Bath provides a single place where you can work with interior design and construction professionals who can help you create a happy, healthy home. We start each project with a Design and Budget Consult. It will help you clarify your design ideas, understand the remodeling process and create a Good Better Best Budget for your project. Click Here to Schedule a Consult
__________________________________________________________________________________________________________________________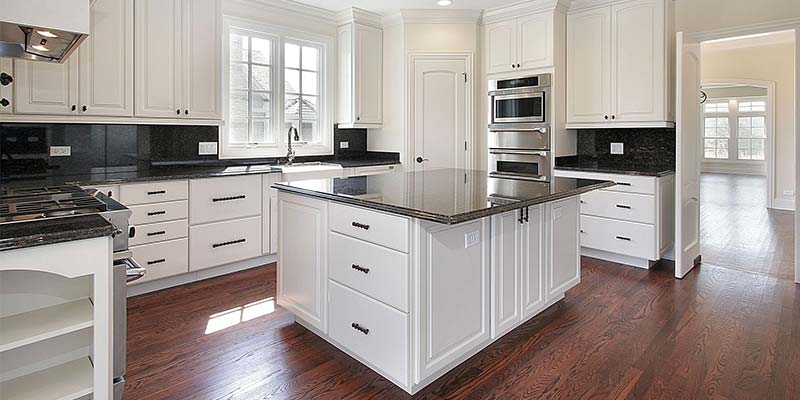 Living with a kitchen that is rundown, outdated, or just not your style can be miserable. Deciding to remodel your kitchen is exciting until the estimates start rolling in. Any major change to a kitchen can be costly but understanding what makes up that cost can make it easier to determine what to prioritize and what to save up for. If a remodel project seems like more money and work than it's worth then you may be considering refacing your cabinets instead, here is a cost break down of what goes into a refacing project.
A typical refacing project will cost about 30% less than the average remodeling project and will range anywhere from $14,000 to $18,000 for a medium sized kitchen depending on the custom features and design choices made. Here's more information on kitchen remodeling.
THINGS THAT AFFECT THE COST
Door Construction and Material
Cabinets can be made from laminate, wood veneer, thermofoil, and solid wood. Each of those materials come at a different cost and what you choose to use can make a big difference to your budget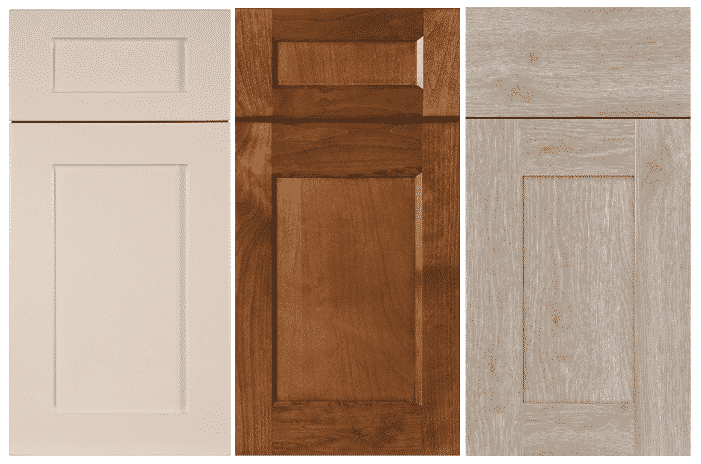 Square Footage of Kitchen
A small kitchen with only a handful of cabinets is going to be less work and less materials and therefore it will be a cheaper project. If you have a large kitchen with a lot of cabinetry then you can expect the costs to be more.
Hardware
After the new cabinet doors are installed there needs to be pulls to go along with it. The cost of cabinet hardware can range anywhere from $1 a pull to $30+ per pull so what you choose to finish off your cabinets with can impact the budget.
How Much is Custom
When you reface a kitchen you have the opportunity to get into customizing the use of the space. If a lower cabinet never gets used it can be changed into a set of drawers, or if there is a section of the kitchen with tiny cabinets they can be combined and made more useful. The more you add to the project the more expensive it gets so if you are worried about budget then keeping the cabinet layout as it is can help save you money.
THINGS OTHER CONTRACTORS DO TO CUT COSTS
An alternative to refacing is to refinish or paint the existing doors. Contractors sometimes opt to do this as a way of making some much needed space in the budget. Check out our blog on the pros and cons of each for more information
Knowing how much you want to spend on a project is important and knowing how that budget fits into your options can be a frustrating process. Refacing cabinets offers a custom refresh to your kitchen at a much cheaper price than a full remodel.
Thank you for reading! If you think refacing cabinets is the best route for you check out our process