---
---
Bathroom Remodeling Trends
We can (and have) written volumes about trends for bathroom remodeling in Tallahassee. There is a lot to cover. But two important trends to be aware of are Barrier Free design (also called Aging in Place or Accessible Design) and creating a spa like feel for the Master Bath. 
Those are two trends that will stand the test of time and have a big impact on the value of your home. 
Barrier Free Design
Barrier free design is all about making sure the bathroom can work for your needs today and for many years to come. It's also about making sure your bathroom can accomodate any guests that might visit your home. Creating barrier free designs does not have to add expense, it does require training and careful thought. 
Spa Like Bathrooms
Creating a spa like experience is really about customizing the bath to your needs. For some that might mean custom storage, a smart mirror and a giant walk in shower. For others it might mean chandeliers, heated floors and a luxurious air bath. 
CAPS Certified Contractor
McManus Kitchen and Bath is a Certified Aging in Place Specialist (CAPS) and we've adopted a Universal Design approach for all of our projects. Some people call this Aging in Place design or accessible design but the principles are the same: designing spaces that work for people throughout their lives regardless of age or ability.
---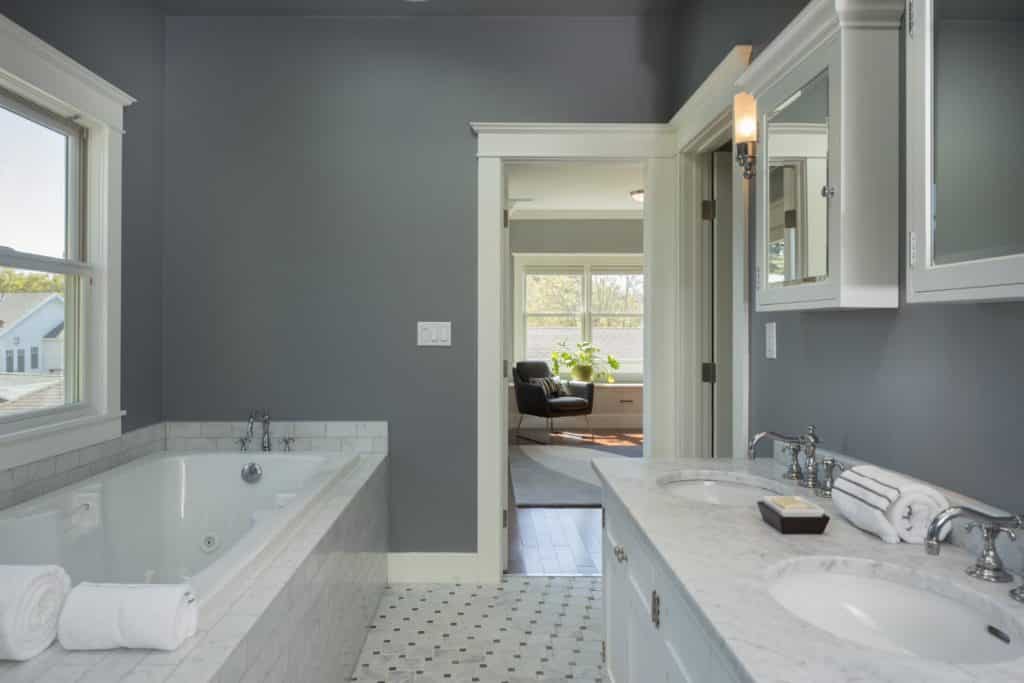 Our Approach to Bathroom Remodeling in Tallahassee
McManus Kitchen and bath has a unique approach to creating your initial estimate. Its a process we've been developing for years we call our Good Better Best System (GBB).  
The GBB includes a very detailed scope of work and selection sheet that offers you good, better and best options. The whole process starts with a 15 minutes phone call. 
Step 1: A 10 to 15 Minute Phone Call
Not every contractor is right for every project. We like to start with a 15 minute phone call to discuss your project and see if we'd be the right contractor for you. If we are not we are a happy to recommend one of our trade partners. If it is a good match then we'll schedule a home visit. 
Step 2: Schedule A 60 Minute Home Visit
After our phone call we'll email you a calendar link so you can choose the best day and time for your home visit. Most initial home visits take 60 to 90 minutes but its OK if we run long. 
At the home visit we will discuss your project ideas, answer any questions you may have and take measurements of the space. 
Step 3: Schedule A 90 Minute Showroom Visit
After the home visit we send you another calendar link so you can schedule a time to come into the showroom.
A typical showroom visit takes 90 to 120 minutes but again, we don't mind if it runs a little long. The showroom is by appointment only so we won't' be disturbed.
We create your initial budget together using our Good Better Best estimate process. As we work our way through the GBB budget we will show you the cabinets, tile, fixtures etc.. that apply to each category (good, better and best). That way you can make an informed decision and tailor your budget to your priorities. 
Step 4: Pay A Design Retainer
Once the budget is approved we will collect a design retainer and work with you to create your design, make product selections and create a fixed price proposal for your project.
This process can take 2 to 3 weeks and includes:
2-3more showroom visits to work out design details and make selections
1-2 more home visits to review the project with our subs
Our production team will review the scope of work and issue bid request to our subs
Our design team will help you make all your product selections
Our design team will also create a complete set of plans for your project (lighting plans, plumbing plans, cabinet plans etc…)
Step 5: Project Start (Bathroom Remodel and Project Management)
We work with a great group of sub-contractors to build your project. We've been working with the same subs for quite some time so we really consider them part of the McManus Kitchen and Bath team. 
The first thing we'll do after you have paid your design retainer is invite you to our project Management system, called BuilderTrend. Its a cloud based system we use to manage all out projects. 
BuildTrend will give you access to all your projects details including:
Project Schedule
Payment schedule 
Plans and photos
Daily logs
messaging and more
---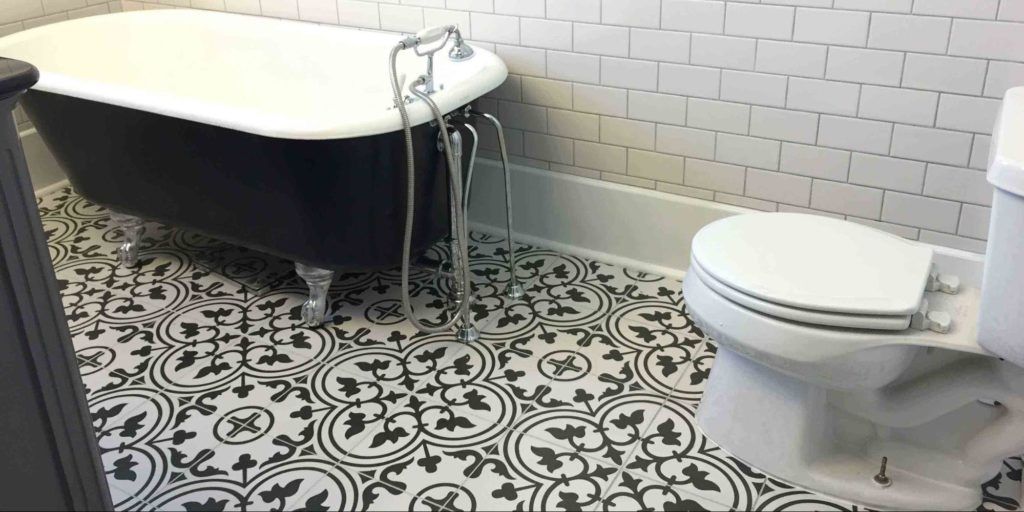 Our Kitchen and Bath Showroom
It helps when planning for a bathroom remodel to have a place to look at cabinetry and fixtures, to speak to someone knowledgeable about the products that go into your new bathroom so you can make the right decisions. 
That's why we decided to open a showroom in 2016.  We wanted to make sure we could offer the basics but also offer our customers new and innovative products that we think can really enhance the function of their bathroom.
We started offering things we couldn't find elsewhere in Tallahassee. Things like Smart mirrors, Towel warmers, lighted shower niches, Docking drawers and more. 
Bathroom Vanities
The bath vanity is the hub of the bathroom and often a focal point in the design.  We specialize in frameless vanities from Kith, Bellmont and Dura Supreme. We also carry a line of quality All-in-One vanities which offer a lot of value, though size and color options are limited. 
---
---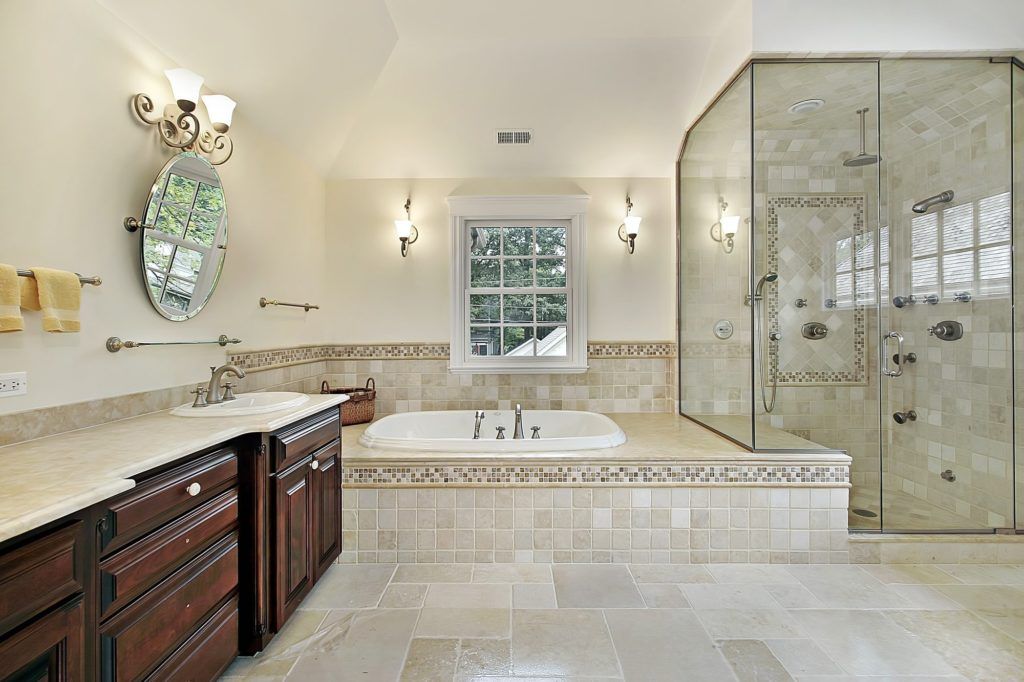 What does a Bathroom Remodel Cost?
These are some average prices for the gut renovation of different bathrooms. We've included a link below to our comprehensive bathroom remodeling cost guide as well. 
A typical hall bath remodel can cost $18,000 to $27,000
A master bath can cost $35,000 to $55,000

A powder room can cost anywhere from $5000 to $15,000
---
---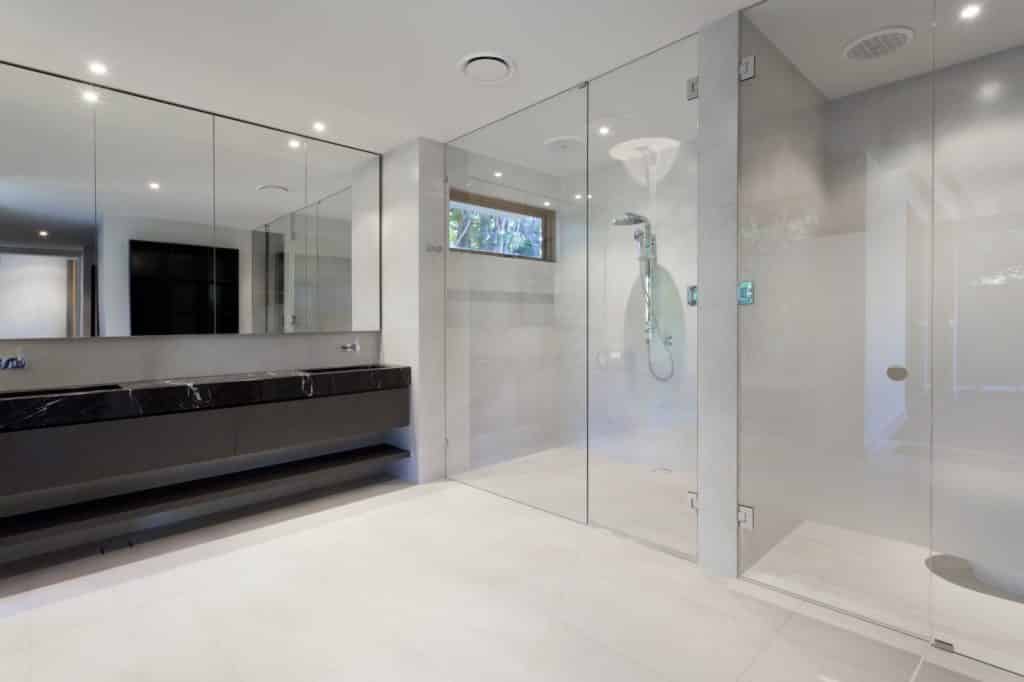 Our Bathroom Remodeling Services
1. Bathroom Design and Selections
Our design team will work with you to create a bath that works for your lifestyle today and is adaptable to any future changes that might be coming down the road.
We also provide bath vanities and tile to clients who are building a new home. 
2. Remodeling and Project Management
Most of our bathroom projects are gut renovations, meaning all the tile, cabinetry and fixtures are removed and new ones installed. We also focus on layout changes that can increase the usability of the space and value of the home. 
We use a cloud based project management software to manage our projects. That means you get online access to the project calendar, daily logs, payment schedules and other project details.
3. Vanity and Tile Sales
We carry a wide variety of cabinets, flooring and tile in the showroom. If you are looking to DIY a project and would like to visit the showroom to select materials just give us a call!
---
Ready to get started?
---