McManus Kitchen and Bath provides a single place where you can work with interior design and construction professionals who can help you create a happy, healthy home. We start each project with a Design and Budget Consult. It will help you clarify your design ideas, understand the remodeling process and create a Good Better Best Budget for your project. Click Here to Schedule a Consult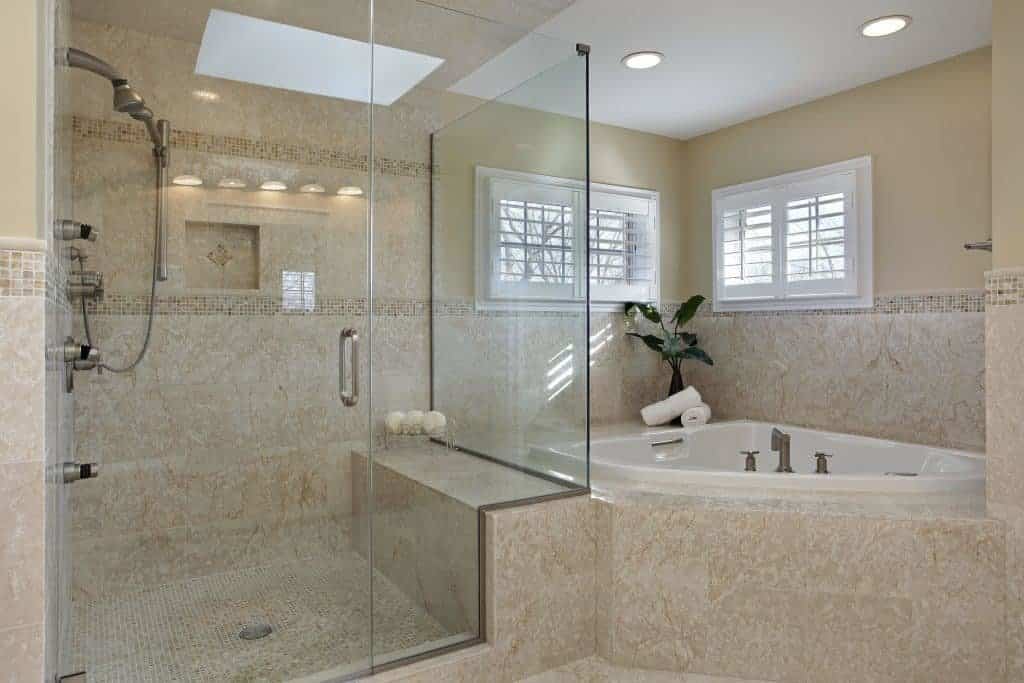 Cleaning your glass shower door needs to be a part of your regular cleaning routine. Hard water stains and soapy build up can etch the glass and permanently damage it. Considers a new glass shower enclosure can cost $2000 or more its a much better idea to do some quick daily or weekly cleaning to avoid any issues. Plus, shower glass looks much nicer when clean.
The harder (more mineral rich) your water is the more important daily cleaning becomes. Not only for your shower glass but for your hardware as well. The embeded post below from Houzz is a good primer on how to maintain your glass shower door. We've summarized the tips from the article and added some of our own below.
---
What To Do 
Use a squeegee. Its a great practice to keep a squeegee in your shower.  Just hang it on a little hook and at the end of each shower take a second to squeegee the water off your shower glass.
Use a microfiber cloth. A secret of the pro's is to use a Micro fiber cloth. They are awesome for cleaning your shower glass and all your hardware finishes like hinges, tracks and your shower handles or towel bars.
---
What Not To Do
Avoid Many Spray Cleaners. Be very careful what cleaners you use as many common glass cleaners can damage the finish on your hardware and your glass. Be sure and use cleaners that are approved for shower glass or make your own cleaner by mixing half-cup of hydrogen peroxide, a half-cup of rubbing alcohol,, 1 teaspoon liquid dish soap and 1 tablespoon dishwasher rinse aid with 32 ounces of water.
Avoid Bar Soap Most bar soaps contain talc, which is what causes that soapy build up. There are some non-talc bar soaps like Dove or use liquid soap instead.
---
Thank you for reading! We'd love to be a part of your next remodel. Check out our design services page