Hiring a Contractor: Questions to Ask Before Starting Your Renovations
Your home is one of your most precious assets. A good renovation project can increase its value and your enjoyment of your day-to-day life. A botched job, however, can be costly in terms of time and money (and tears).
Your choice of contractor is usually what will determine whether the job goes well or not. You need someone reputable and reliable—someone who can get the job done on time and on budget. So the question becomes, how can you go about finding a contractor who is all of these things?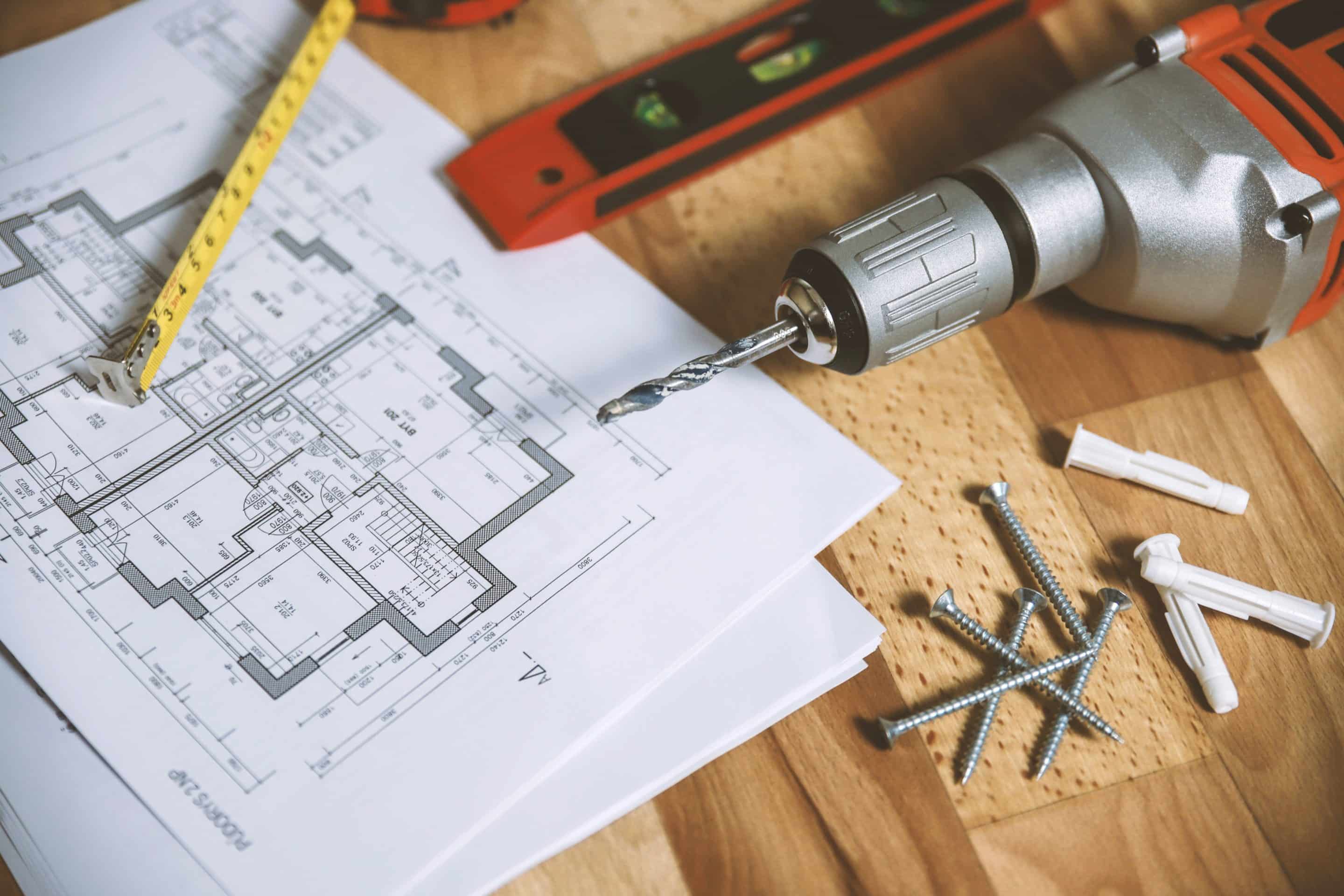 To help you navigate this process, we'd like to share some of the most important questions you should ask a contractor before deciding if they're the right fit for your home improvement project.
What's your specialty and how long have you been in business?
One of the first things you'll want to know about your contractor is their level of experience, both in the renovation business in general and in the particular kind of renovation you're looking to have done, whether it's the kitchen, bathroom, bedroom, backyard, or another area of your home.
Ideally, you'll want a contractor with at least five to ten years in the business. There are a couple of reasons for this, above and beyond the skill and experience that several years in the business will bring.
An experienced contractor is more likely to have a strong network of suppliers, subcontractors, and other contacts who they can call on to source high quality products and skilled labor for your job. Plus, a contractor with a long track record has an established reputation that they have a stake in upholding, so they're more likely to do what it takes to ensure you will be counted among their satisfied clients.
"Are you licensed and insured?"
This is one of the most basic questions to ask and it's one that gets overlooked surprisingly frequently. Don't make the mistake of assuming that just because a contractor has a business card and website that they are licensed and insured. Always ask upfront and if you're in doubt at all, request to see proof.
You can't afford to risk the integrity of your home by putting it in the hands of an unlicensed and uninsured contractor. If the job doesn't go well or, even worse, if your home is damaged in some way, you are fully responsible for it if your contractor isn't on the up and up.
"Can you provide references from clients, vendors, and subcontractors?"
Word of mouth is powerful, and a good contractor will be able to produce a list of people they've worked with who can vouch for their skills and professionalism. Cover all your bases by talking with former clients, who are on the receiving end of the contractor's work, and vendors and subcontractors, who know what it's like to work alongside them.
"Is the quote an estimate or a fixed price?"
Be sure to clarify if your contractor treats the quote as an estimate or a fixed price. If it's the former, then the cost is just an educated guess and a starting point, and the final bill for your project could be much higher than the initial number. In most cases, it's best to request a fixed price quote, even if it means doing a little legwork to hammer down the specifics of what needs to be done, such as opening up a wall or pulling up the flooring to see what's behind it.
You should also ask for the quote to be itemized, so you know exactly what each element of the job will cost. Most jobs will include things like:
Demolition and trash removal
Carpentry
Plumbing work
Electrical wiring
Tiling and floor covering
HVAC
Drywall and painting
A good contractor will be happy to provide specifics. If they push back or are evasive about itemizing the costs, it's a strong sign that they may not be entirely trustworthy.
"What's the project timeline?"
A clear timeline that includes appropriate milestones marking the completion of each stage of the job is another thing that an experienced, reputable contractor will have no problem providing. It's also a good idea to ask your contractor how many other projects they have on the go. If it's several, dig a little deeper and see if they have an adequate team to handle that volume of work. If they're stretched too thin, your project may end up getting delayed.
"How do you approach job site management?"
The person you negotiate the price and timeline with may not be the same person who is on-site and performing the actual renovation work. Get clear on who will be managing your project on a daily basis and keeping the team on track. Don't forget to ask what the expectations are around site clean-up as well, since some contractors include a thorough cleaning of the space at the end of the job while others simply roll up the tarp and go.
"How do you communicate with your clients?"
When it comes to your home, you want to be able to get answers to your questions in a timely manner. A general contractor who can respond to your inquiries within 24 hours, even if they don't have a fully detailed answer, is one worth considering.
"What happens when something goes wrong?"
No one goes into a job expecting things to go wrong, but sometimes disasters, both minor and major, just happen. Make sure your contractor confirms that they will cover the costs of any damage they accidentally cause to your home.
Work with McManus Kitchen and Bath
At McManus Kitchen and Bath, we know how difficult it can be to find a good contractor who can get the job done right. So we've evolved a work process based around trust and transparency that lets our clients relax while we work on completing the renovations on time and on budget.
We start out by creating detailed plans and drawings, including a full materials list and a 3D project visualization, so everyone is clear on expectations from the outset. We also provide itemized, transparent pricing in which every penny is accounted for.
Finally, we're on-site every single day with the contractors we've established strong working relationships with, to ensure that the job is done properly, from start to finish.
Enjoy a stress-free remodeling experience. Contact us today to get started.
Ready to Remodel?
McManus Kitchen and Bath is a design and build company specializing in kitchen and bath remodels.