If you're considering a kitchen remodel for your Tallahassee home, you're in good company. According to Houzz, many people are renovating their kitchens now because they spend more time at home, value the space, want to invest in their homes, and feel they have the means. A large percentage of kitchen renovations (over half!) take place because the kitchens are old, don't function well, or need updating. But how do you know if the pain points caused by your kitchen will be alleviated by a remodel?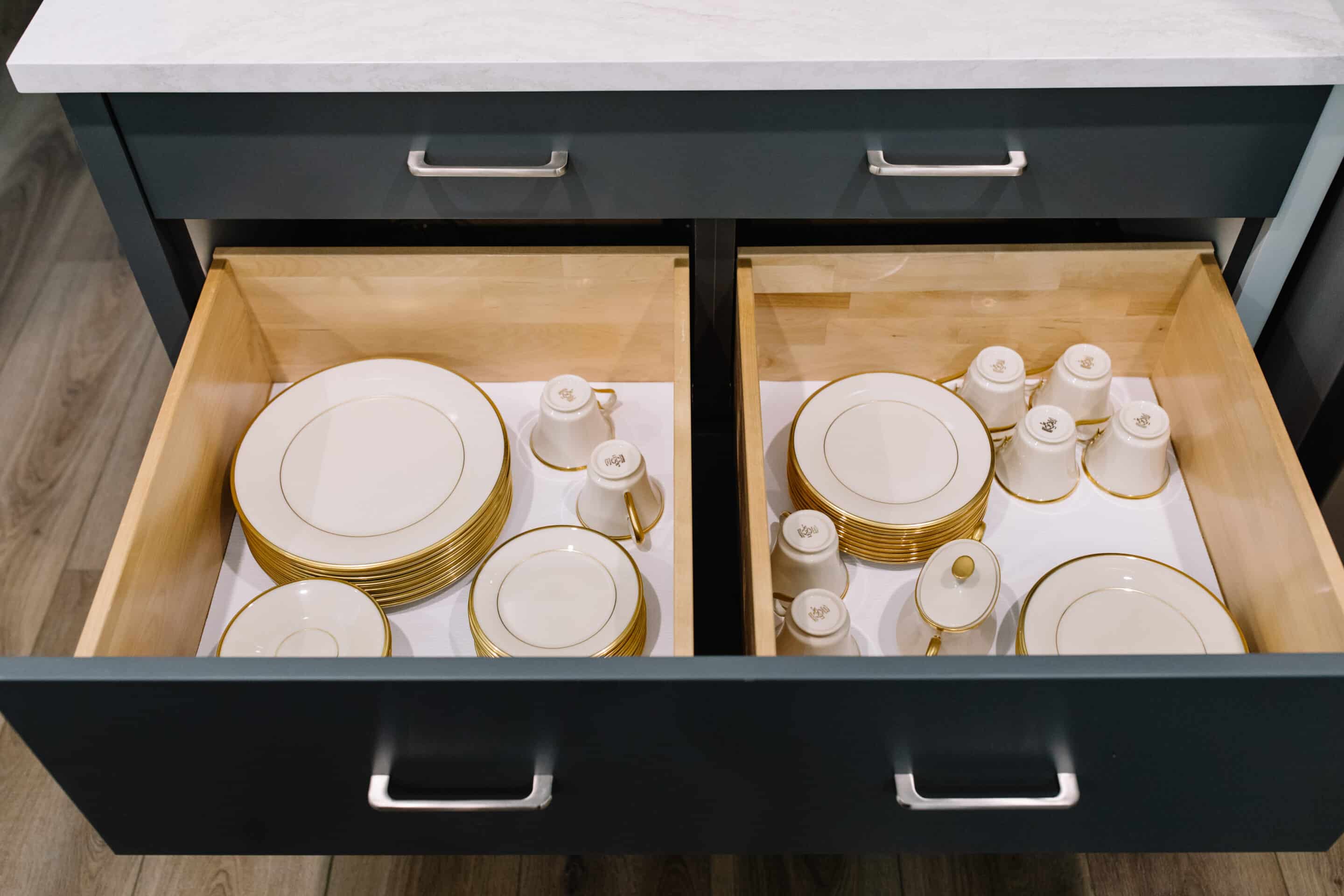 #1. You're Always Running Out of Storage
Are you suffering from constantly messy cabinets, where things fall out when you open the doors? Do you have trouble keeping countertops clear and uncluttered because you have too many appliances sitting out? Do you store kitchen items in places other than the kitchen, like your laundry room or a hall closet? A kitchen remodel will solve these storage issues and give you breathing room.
A few ways to add storage with a kitchen remodel include:
installing tall upper cabinets. Rather than the standard 30- or 36-inch upper cabinets, use 42-inch cabinets that reach all the way to the ceiling.

adding a trash and recycling pull-out cabinet to hide those unsightly cans and give your kitchen a more uncluttered feel.

installing more cabinets

. With a good remodel, you can completely change the layout of your space, making room for more storage, tall cabinets to serve as a pantry, and more. A good design-build company will be able to help you plan the best remodel for your space and meet all your storage needs.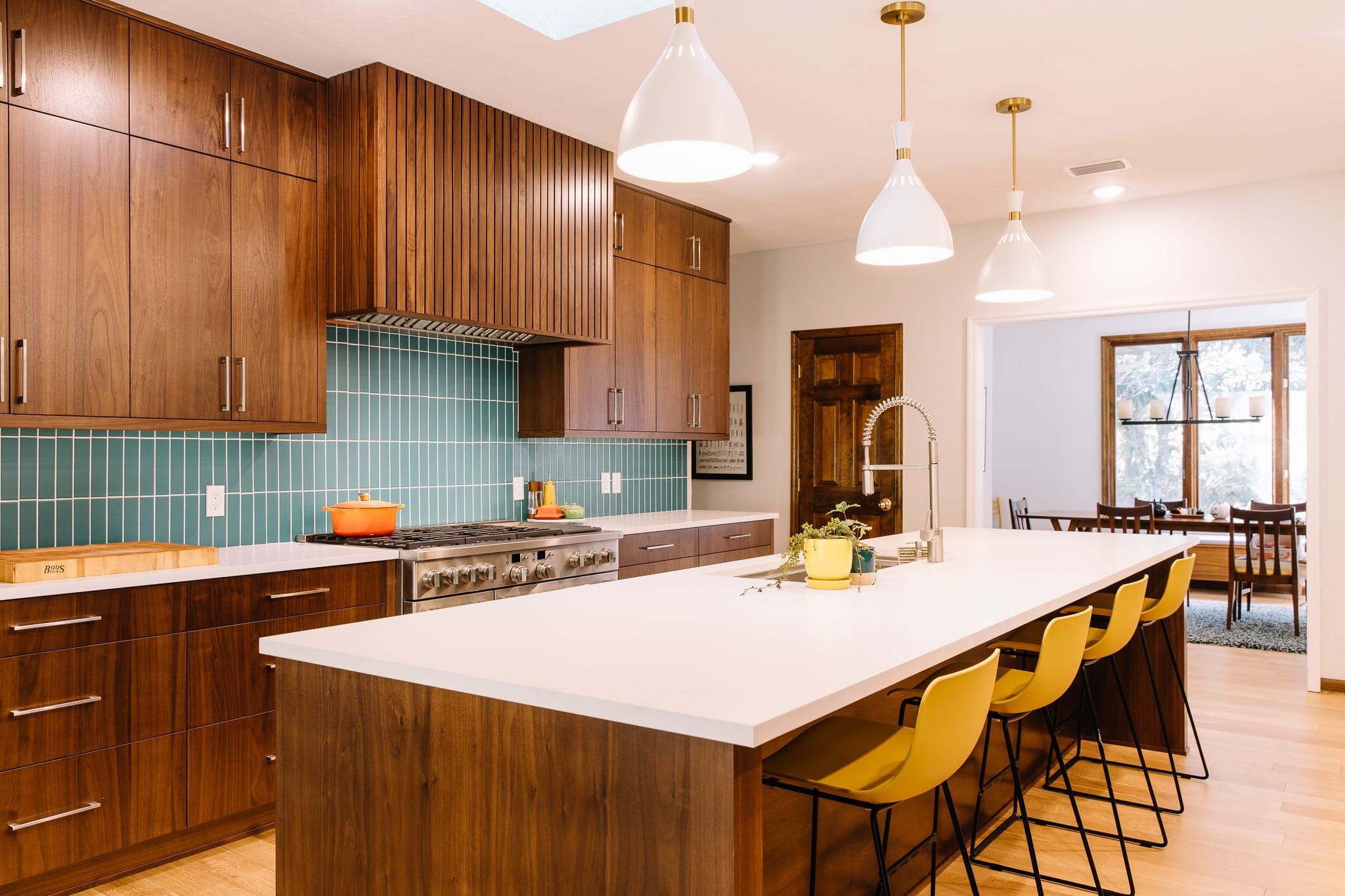 #2. You Don't Have Enough Counter Space
It's hard to use a kitchen for its basic purpose–the preparation of food–when there isn't much space to work. Even a smaller kitchen will feel big and luxurious if there is a lot of clear counter space. If your counters are holding appliances and food, they probably feel cluttered. You may feel that you have no room to prepare meals. If there is more than one cook in the family, or if you have kids, a roommate, or a significant other who wants to help, you may find yourself frustrated, out of space, and running into each other. If this is happening in your kitchen, it's definitely time to consider a kitchen remodel.
Add a kitchen island with storage. Around 57% of homeowners who completed a kitchen remodel this year, according to Houzz, installed or upgraded a kitchen island, and with good reason. These workhorses provide more food prep space, extra seating, space to entertain, and lots of storage possibilities.

Rearrange your existing space. You can redesign the layout of your kitchen when you do a remodel. The most popular kitchen shape is called L-shape. It provides an open feeling with room for more than one cook to work. Other common shapes are U-shaped kitchens and galley kitchens. Which is right for your space and your needs? A design-build company can help you answer that question and visualize the possibilities.

Consider adding customized cabinets or drawers to hold specific appliances, thus clearing your counter space so it's ready when you are.
#3. You're Embarrassed to Have People Over
If you cringe when guests walk into your kitchen, it might be time for a remodel. After a while, grease builds up on the cabinets, caulking cracks around the sink, and the floor looks dingy. If your kitchen looks dirty no matter how much you scrub it, it may be that you need some updates. Maybe messiness isn't the problem, but a dated, drab, or dilapidated kitchen is. If you want to freshen it up, change the style, or fix worn-out features, try
installing new cabinets, or having the old ones painted. White is classic and popular, but also consider adding trendy green, dark blue, gray, or even black to lower cabinets or the kitchen island to add character.

replacing your countertops. Quartz is popular and beautiful, and butcher block never goes out of style.

adding a backsplash.

Here, you can really let your style shine. Will you choose multicolored tile with a unique pattern? Classic white subway tile? Gorgeous marble? Geometrical shapes like triangles or octagons? The sky is the limit, and a new backsplash will add so much interest to your kitchen.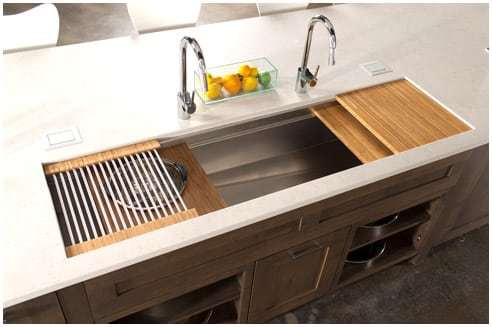 #4. Cleaning and Food Prep is a Chore
Does your kitchen feel like the warm, welcoming heart of your home, or is it a place you dread spending time in? Do you hate to cook because you can't find what you need in your overcrowded cabinets or your shallow drawer constantly gets stuck on the potato masher? Generally, kitchens are designed around something known as the work triangle. The stove, fridge, and sink should form a triangle, and common wisdom holds that the legs of the triangle should be between four and nine feet long. Too short, and you end up with a bottleneck. Too long, and everything feels too far apart. If your kitchen's work triangle is off, a remodel can help.
If you have a lot of cooks, or you spend a lot of time in your kitchen, you may prefer defined zones to the work triangle. With this layout you have, for example, the baking zone where you keep baking ingredients, measuring cups, and baking pans together in one place. This enables the baker to work while standing primarily in one place, while another cook or two moves around them.
Besides a potentially poor layout, your kitchen might feel off if you have
inadequate organization

, where everything is crammed into cabinets or drawers. You may need more cabinet space.

base cabinets where items are hard to access. Consider upgrading to deep drawers to hold mixing bowls, baking dishes, storage containers, and more.

corners that are underutilized. Add lazy susan corner shelves and blind corner pullouts to make the most of the space.
Bonus: A Few More Signs That Your Kitchen Needs a Remodel
Nothing makes your kitchen look dated and in need of a remodel more than these features that haven't been popular in many years:
Do you have a kitchen desk? Even with more people working from home than ever before, kitchen desks are no longer in demand and haven't been for years. Homeowners would generally rather work in a designated office space. Kitchen desks tend to collect clutter and become an eyesore.
Is your sink shallow? Deep sinks are popular for a reason! It's so much easier to wash larger items in deeper sinks, and you can more easily hide a stack of dirty dishes before wash time. So what's a good depth for a kitchen sink? Anything deeper than eight inches is great, with anything more than ten inches qualifying as a deep sink.
Have your floors ever been replaced? Kitchen floors take a beating from extra traffic, spills, and (sometimes) water damage. If you see sagging, buckling, cracking, or signs of water damage, or if you just need a change and want updated floors, consider a remodel that includes new floors. Consider hardwood, engineered wood, laminate, tile, or luxury vinyl planks (LVP).

Click here

for a list of pros and cons for different types of kitchen flooring and what we recommend for your Tallahassee kitchen floor.
Do these kitchen pain points sound familiar? A remodel for your Tallahassee kitchen will bring new life to your home, make food prep easier, accommodate your family's needs better, and make you proud of your home. Reach out! We would love to talk to you about what your kitchen needs in order to reclaim its place as the heart of your home. Schedule a consult today.