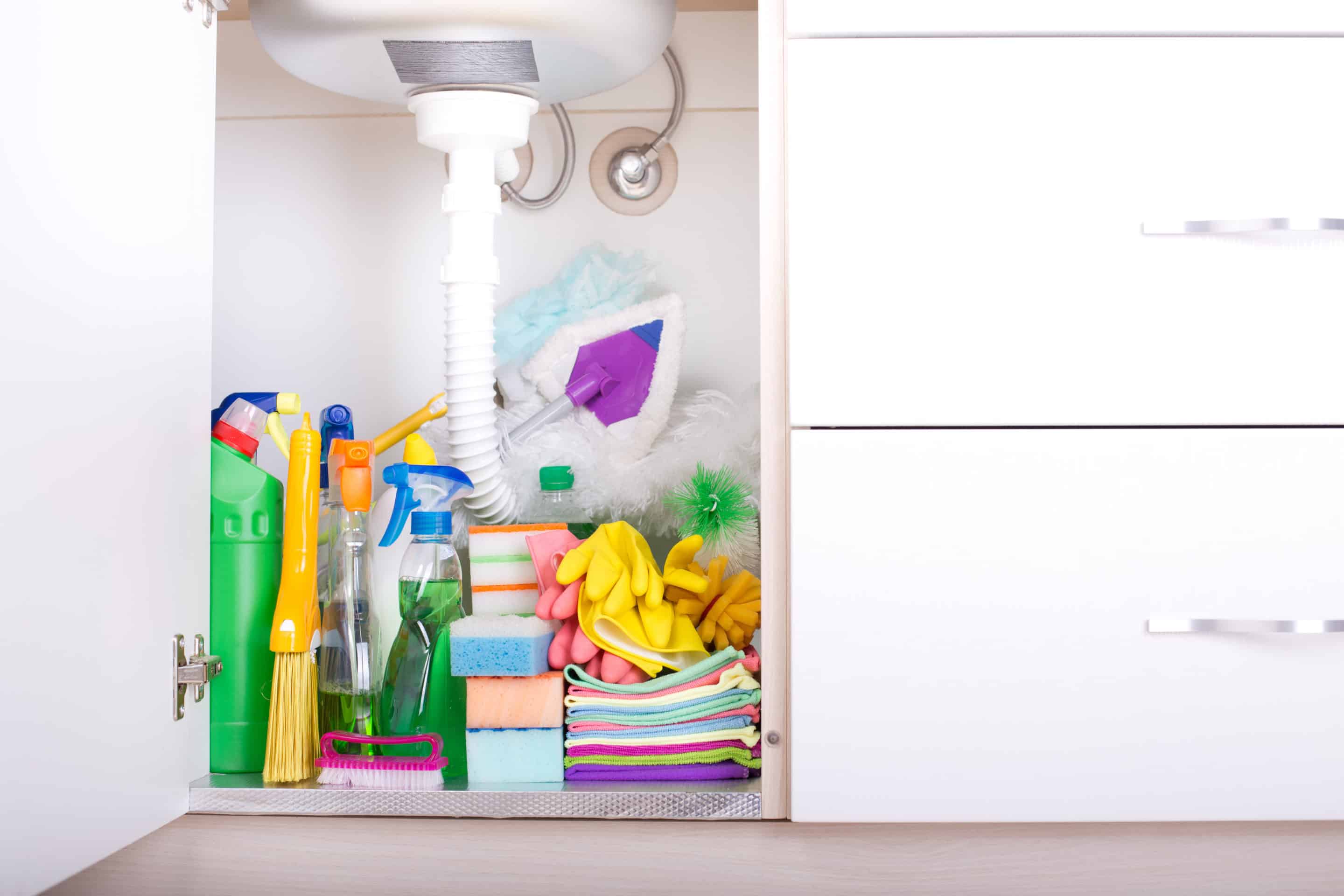 Kitchen Sink Cabinet Options
The space under the kitchen sink is often a dark hole where things get lost. They are almost as bad a kitchen corner cabinets. Fortunately today there are some better solutions for under sink storage.
Sink storage can be broken down into two basic categories:  Cabinet options and organizer options. We'll review both in this post.
Sink Cabinet Options
Organizers can be removed and replaced but you sink cabinet is here to stay. Depending on the cabinet company you choose you could have a few as one option for a sink cabinet or you could have several. Our main cabinet line, Bellmont Cabinetry out of Seattle, has 4 or five kitchen sink cabinet options.
Sink Drawer Base
Instead of the traditional sink base with a false drawer front and two doors consider a sink with two drawers. The drawers are cut out to fit around the plumbing and provide easy access to the storage. Check out this quick overview video of Bellmont's 2 drawer sink base.
Pro Tip:

One of the best ways to maximize storage under you sink is to work with your plumber to keep the drain and supply lines compact and close together. A single bowl sink with a drain on once side, rather than in the center, allows for more room as well.
Large Sink Base
Most kitchen sink cabinets are between 33 and 36 inches wide which doesn't leave much room for storage once you take the pluming into account. Installing a larger sink cabinet (48″ wide) give you room to add a trash pullout or other ogranizers.
Our kitchen sink in the showroom for example is 48″ wide.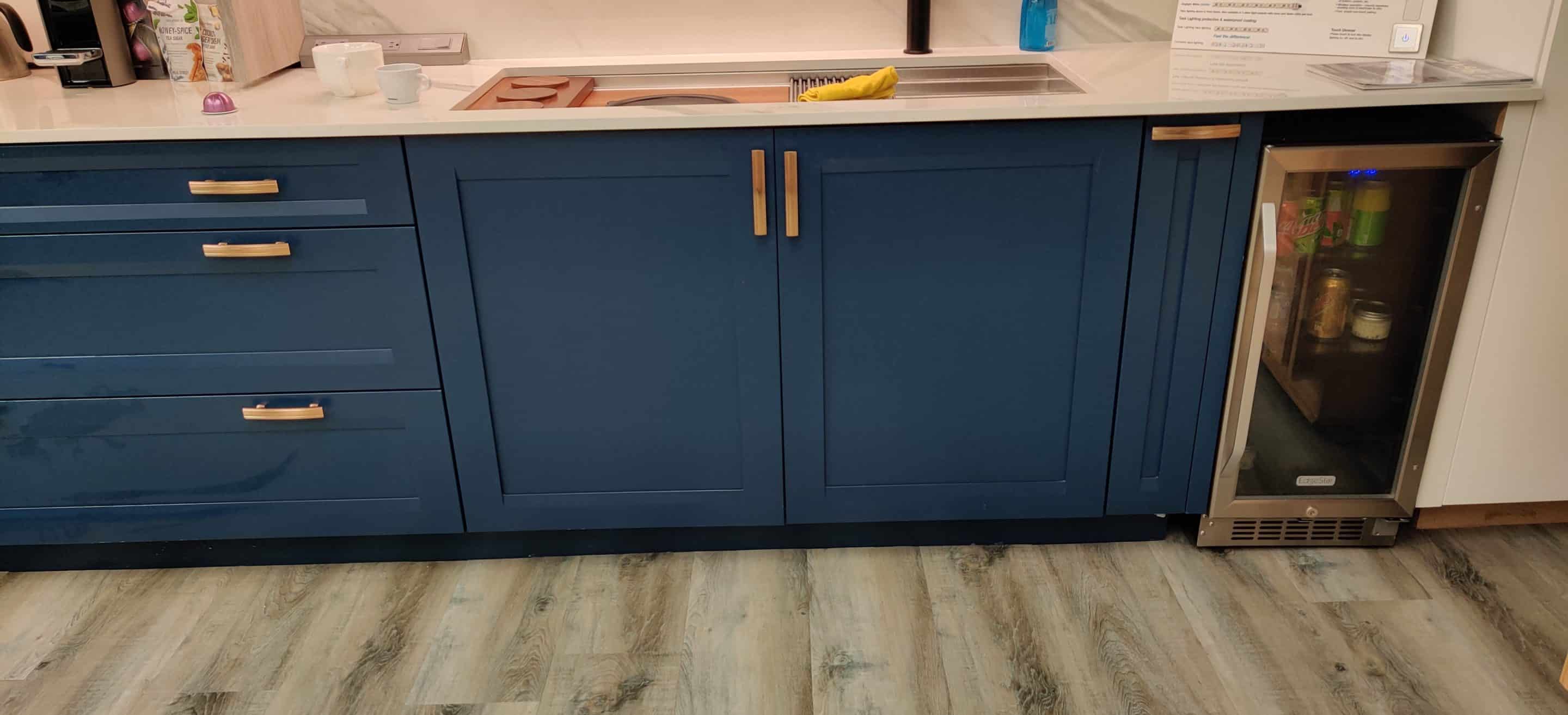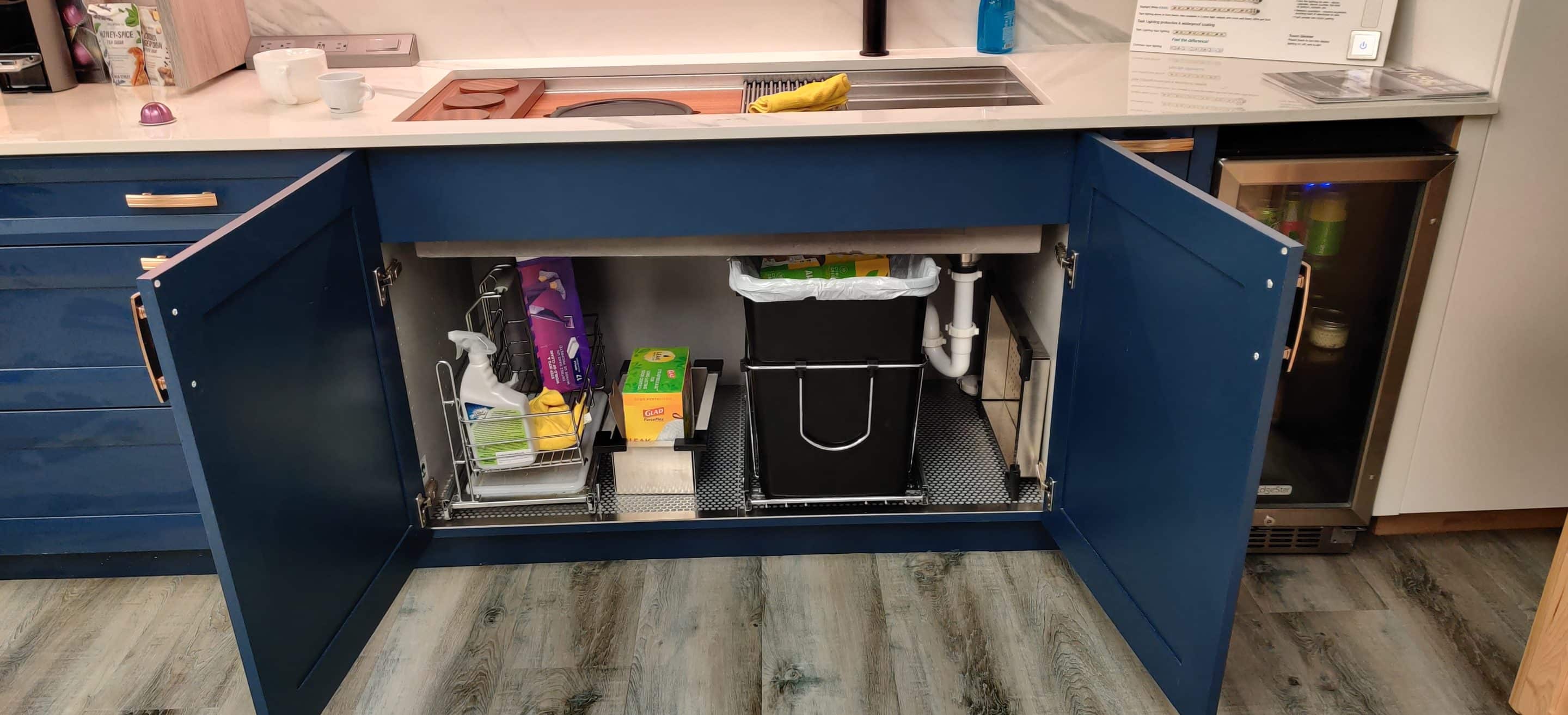 Full Height Doors
Not really a organizing tip but more of a design choice. Using full height doors on sink cabinets (instead of using a false drawer front) add a more contemporary look to your kitchen sink cabinet. 
Our kitchen sink in the showroom for example is 48″ wide.
Kitchen Sink Cabinet Organizers
How you organize under your sink really depends on what you keep under there. Here are some of our favorites.