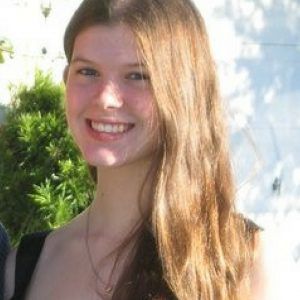 Caitlyn started out working in a home improvement store while going to Florida State University. Though studying applied mathematics and computer programming, she always had an interest in how-to's and figuring out how things work. After specializing in appliances and flooring, she began to apprentice under the store's kitchen and bath specialist. This quickly turned into a passion as the individual pieces began to join together to create the whole picture. Her favorite part is working with the software to draft plans and be able to give a visual of what your kitchen or bathroom could be and then being able to see it happen.
Caitlyn joined McManus Kitchen and Bath in November of 2017. While working for us full time she is also pursuing a second degree from FSU (she's kind of an overachiever).
Caitlyn will be the first to tell you she's a little shy and not very "sales-y".  Most people find her reserved at first, but quickly come to appreciate her knowledge of kitchen design and her ability to guide them through the many decisions needed to design a great kitchen or bath. Her attention to detail is one of her greatest assets and she has helped improve our consistency and reduce errors.
If you'd like an opportunity to meet with Caitlyn and review your project with her you can schedule a showroom visit here.