Meet McManus Kitchen and Bath:
Design Build Contractor Serving Tallahassee, FL
25 Years of Remodeling Expertise
Award Winning Designs
A Turn Key Approach
Schedule a Consult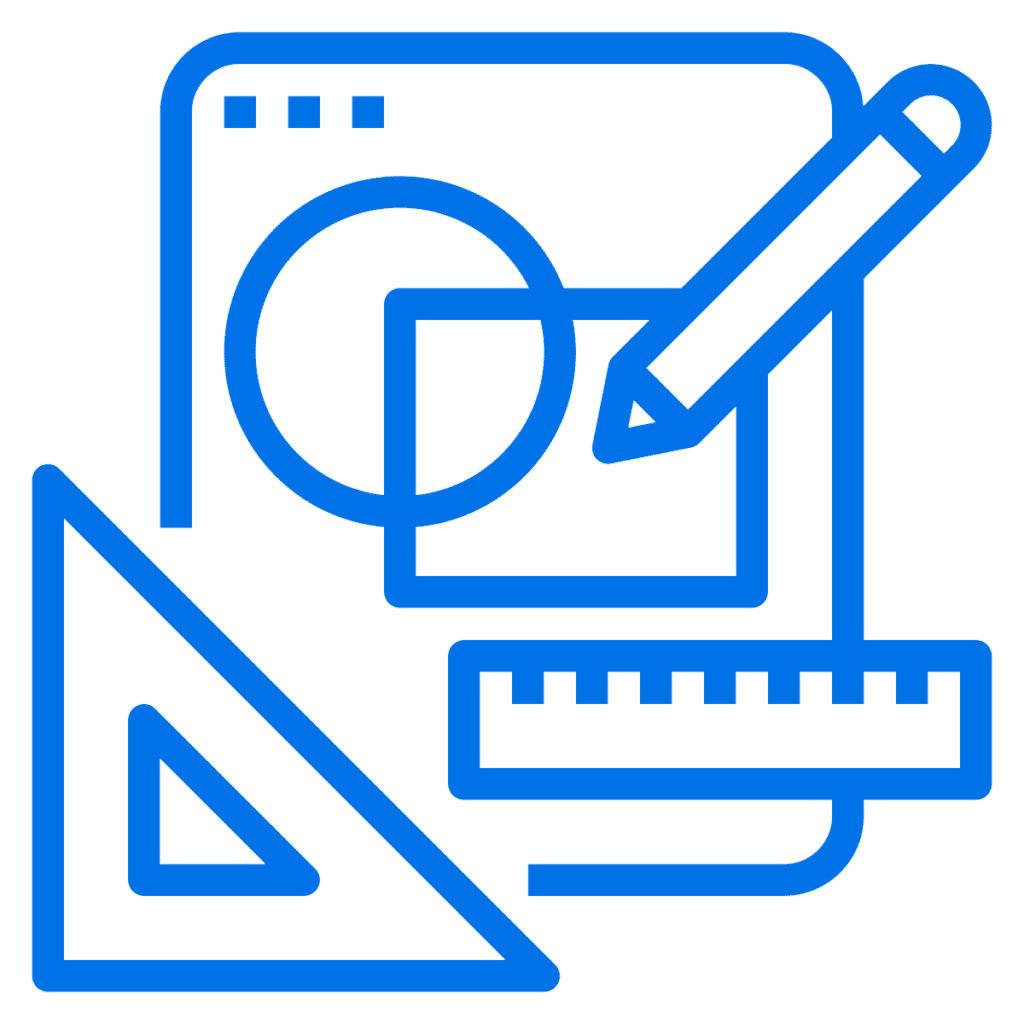 In House Design
Our designers specialize in kitchens and baths and have created award winning designs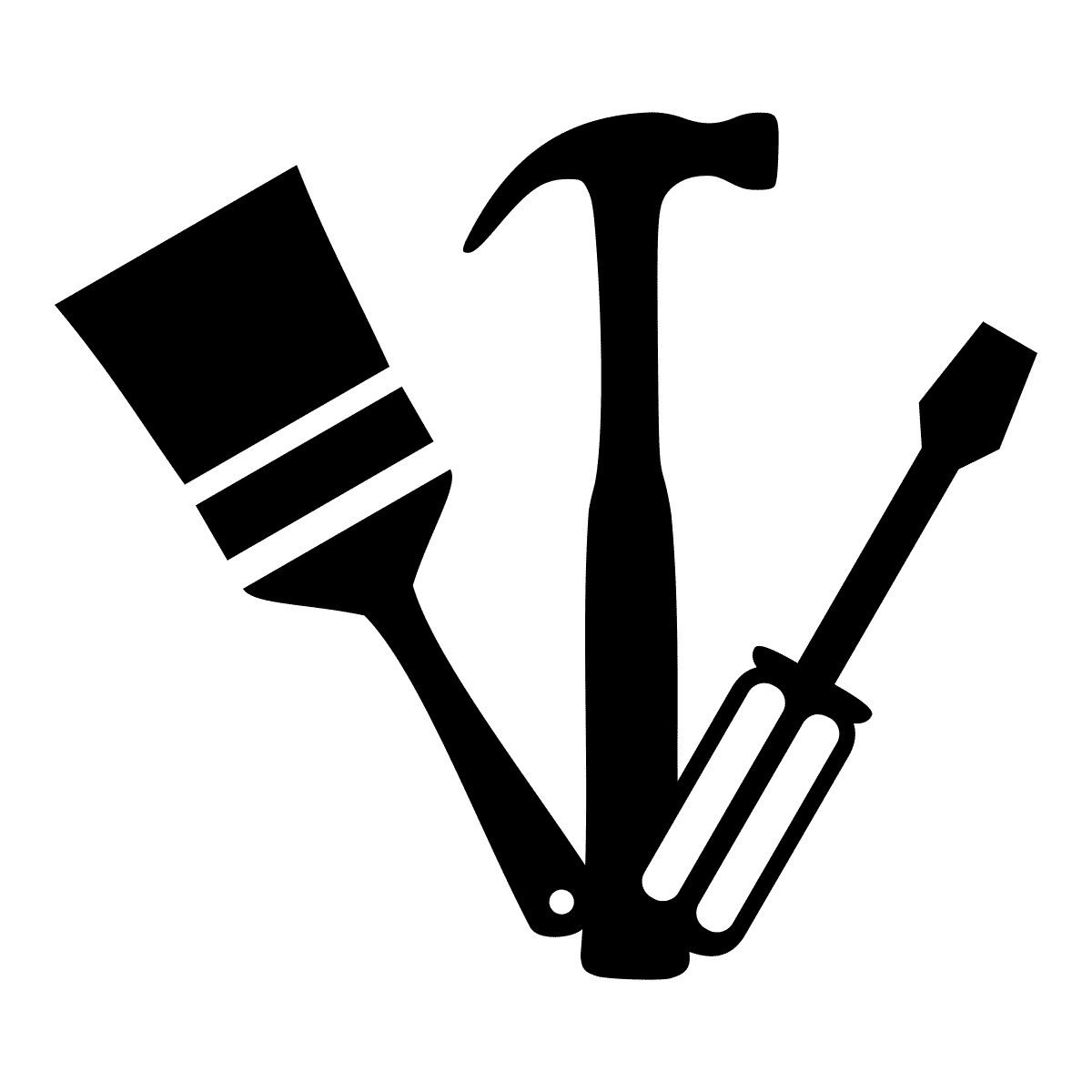 Residential Contractors
From design to construction a licensed contractor oversees the entire project. 

Kitchen and Bath Showroom
A curated selection of Cabinets, Tile, Countertops, fixtures and flooring to choose from.
For us, the foundation of every project is communication and transparency. From our very first phone call we want you to understand exactly what to expect and delvier on every promise we make. 
We spend a lot of time in design making sure we fully understand your needs and discussing every detail of the project so we can create accurate working drawings and scope of work for our project managers and trade partners to follow.
Our project managers also play an important role in the design process and our designer will regulary visit the job stie during construction. This collaborative approach key to a successful project.
Our Work Falls into 3 Main Categories
Gut Renovations with Layout Changes
About 60% of our work consists of 'gut renovations' where significant changes to the layout of the space are made in order to improve both the work flow and look. These can be single room, multi room or whole house projects.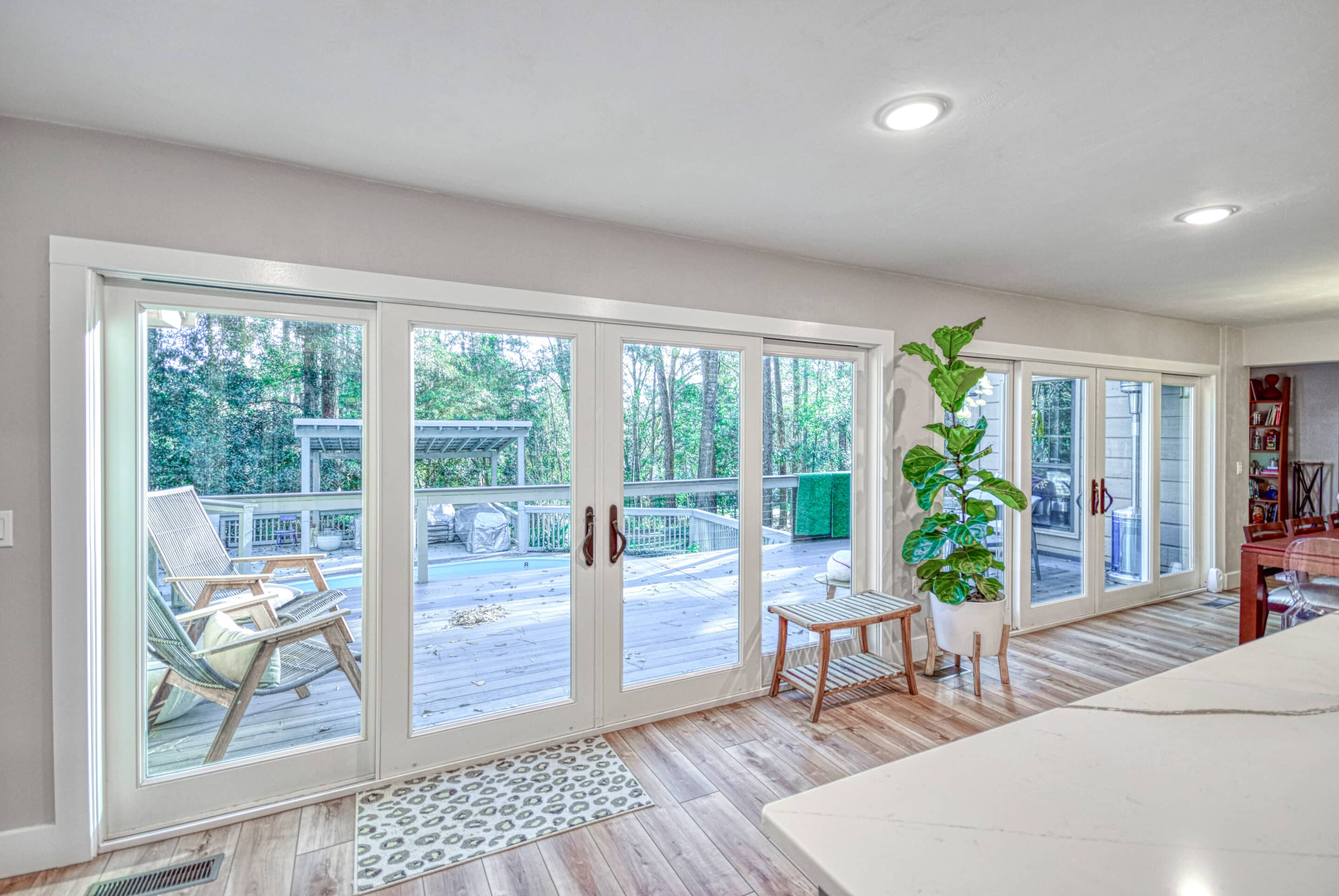 Pull and Replace Remodels with Minimal Layout Changes
About 30 percent of our projects  are 'pull and replace' remodels where the layout stays largely the same. But just because the layout is not changing does not mean improvements aren't made. We spend time in design carefully thinking about storage, lighting and workflow to maximize the end result.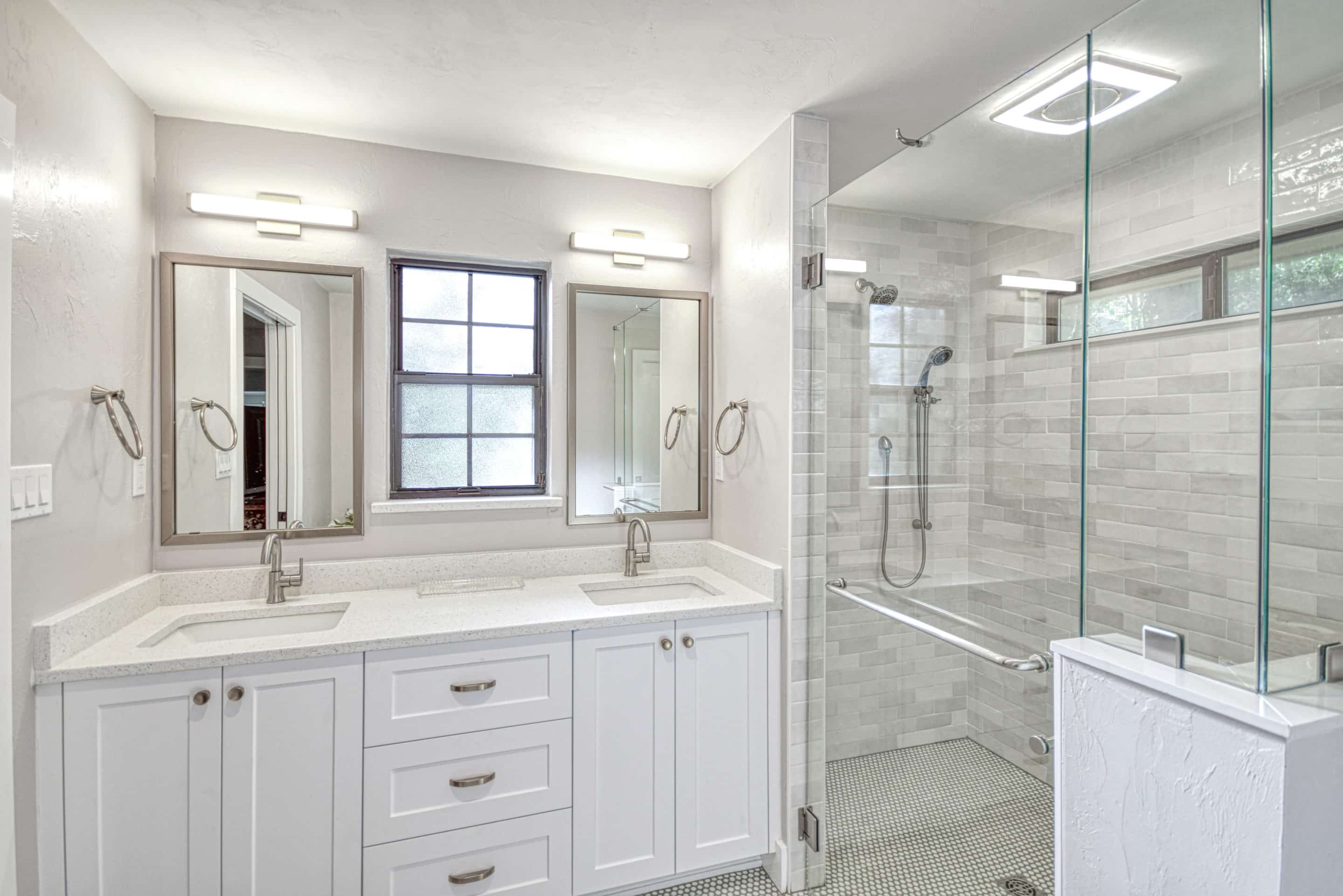 Express Projects With Simpler Scopes of Work
When appropriate we also do smaller projects like cabinet refacing and simple shower updates. These projects can be done in 3-7 days and with very little impact on your day to day routine.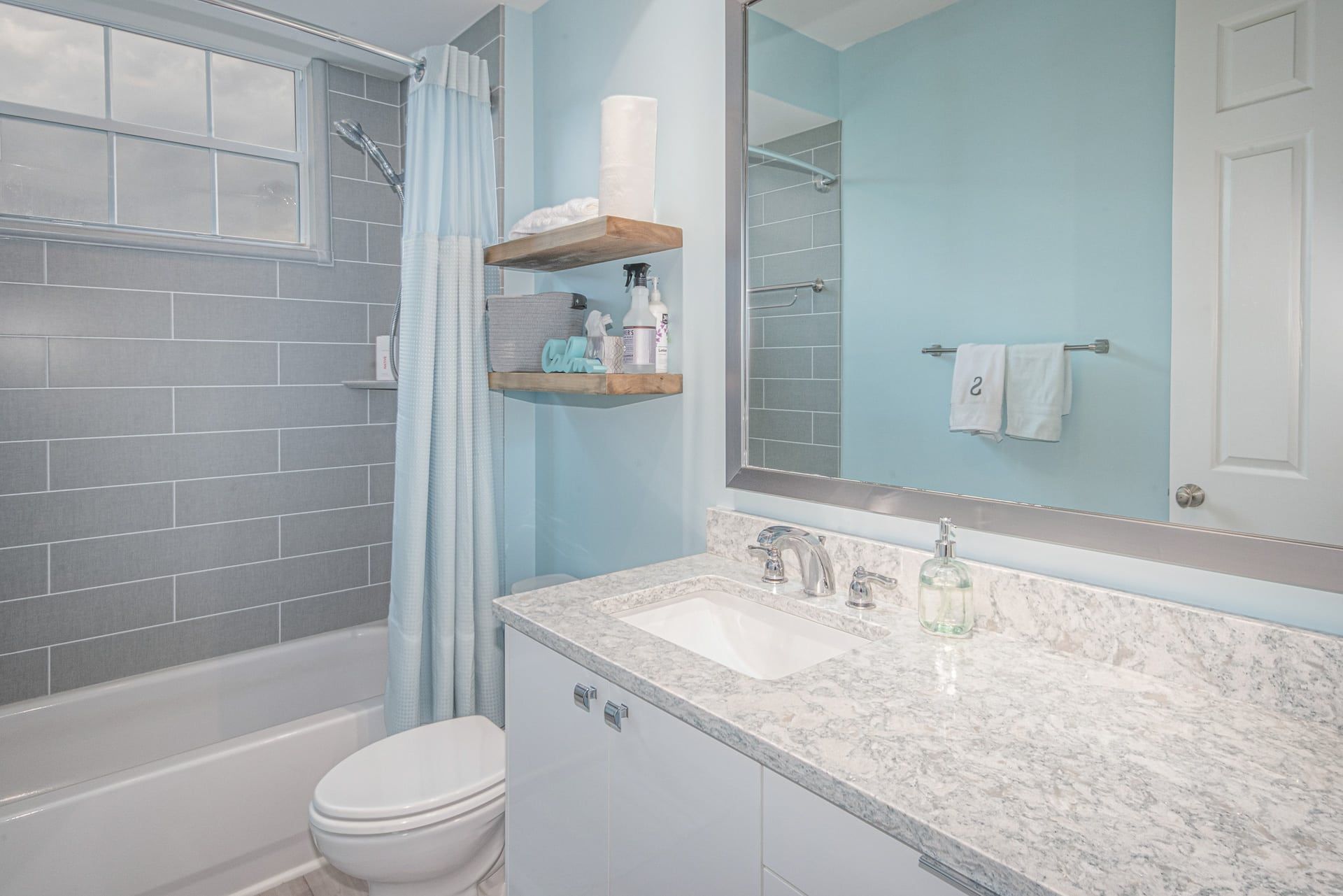 What We Don't Do
We are not the best fit for rentals, flips or handyman work. These project are best suited to contractors who are less focused on design and a turn key experience. We have, on occasion, taken on projects like this but in general we are a lot more expensive than our competiors in this category.
Our Team
Without our dedicated staff we would could never provide the exceptional experience, thoughtful designs and quality installations that we do. They are what make us stand apart. 
Paul studied architecture at the University of Florida.  One of the key takeaways from that study was how the design of a space could change the way you feel, and even the way you live. This business and our clients are very important to me but I also enjoy travel and have visited more than 38 countries across the globe, many of them more than once. Travel has helped shaped my worldview and my design aesthetic.
Stephanie is originally from New Jersey and is a graduate of NJIT with a B.A. in Interior Design. After graduating in 2018, she worked at design/architecture firms in the tri-state area. She recently moved to Tallahassee in order to join the McManus team. She loves helping people create beautiful, comfortable and functional spaces where memories can be made.
Mike is from Tallahassee and has been in the industry for over 20 years. As Project Manager at McManus Kitchen and Bath, he loves having the opportunity to combine 2 things that he is passionate about: people and craftsmanship.
Caitlyn started out working in a home improvement store while going to Florida State University to earn a degree in applied math and computer programming.  After specializing in appliances, cabinets, and flooring, she began to apprentice under the store's kitchen and bath specialist. This quickly turned into a passion as the individual pieces began to join together to create the whole picture. Caitlyn joined McManus Kitchen and Bath in November of 2017.
Kristi was raised in Peachtree City, GA. She is a graduate of Florida State University. As an outdoor enthusiast, Kristi is extremely down to earth and pleasant to work with. With 12 years in the customer service industry and 3 years as a McManus Kitchen & Bath designer, she has a unique ability to relate to our clients. Helping people create a space that brings them happiness every time they walk through the door is her main objective. 
Henry is from Thomasville, Georgia and when he's not at work, enjoys fishing and spending time with his family. Henry joined the McManus Kitchen & Bath team in June 2021.
Jim is originally from Indiana and has been in the construction industry for over 20 years. Easy going but with an eye for detail Jim enjoys working together with our trade partners to brings our designs to reality. 
Thinking about design is hard, but not thinking about it can be disastrous.
– Ralph Caplan
A lot of residential contractors don't think much about design. For many of them good design means easy to build and they confuse design with style or trends. Its no wonder there are so many elements in our homes that make us think "why would they do that?!"
Bad home design is sneaky. At first we might not notice it. Then we learn to adapt to it and don't realize the daily stress and frustration it's causing us unitl one day someone comes along and helps us change it. 
Great home design elevates our lives. It makes our day to day routines more enjoyable and our homes a source of pride and joy we want to share with others. 
But great design can be ruined by a bad process or when things aren't built well. When the remodeling process is chaotic and stressful or when things wear or break easily a project that intially brought joy can quickly tun to disspointment and regret.
When remodeling you really need the designer and contractor working hand in hand to make sure the best designs are built to last.  
Company History:
The MKB origin story starts in the early 90's when the owner, Paul McManus, was at the University of Florida studying Architecture. To help pay for school he went to work for a painting contractor in the summer. By the end of the summer he was a foreman for the company and the next summer he started his own painting company, PJM Student Painting.
After graduating UF in 1996 he moved to Tallahassee and continued to run the painting company, which evolved into a handyman business and eventually a remodeling company. Paul got his residential contractors license in 2006.
In 2015, after 4 years of travelling the world as a bicycle tour guide, Paul returned home, opened the McManus Kitchen and Bath , the only licensed contractor in Tallahassee with a design team and full service kitchen and bath showroom. 
The Future of McManus Kitchen and Bath
We're focused on continuing to grow and improve to serve our clients better.
The pandemic threw a wrench in our plans. Fortunately busines has been good but the unpredictable nature of  manufacturring and shipping has made us wary of expaning to fast. 
As things begin to get back to normal we intend to build a new, larger, showroom where we can include trade partners and an expanded show floor so we can offer an even better experience to our clients. 
In the mean time we will continue to invest in the training and development of our staff and provide the best remodeling experience possible to every homeowner we work with.
Our Residential Contractors License
One of the first things people tell you to ask for when looking for a residential contractor is their license and insurance. You can always make sure a license is up to date by visiting the Department of Professional Regulation's Website. We've made it easy for you by inlcuding our license and insurance certificates on this page.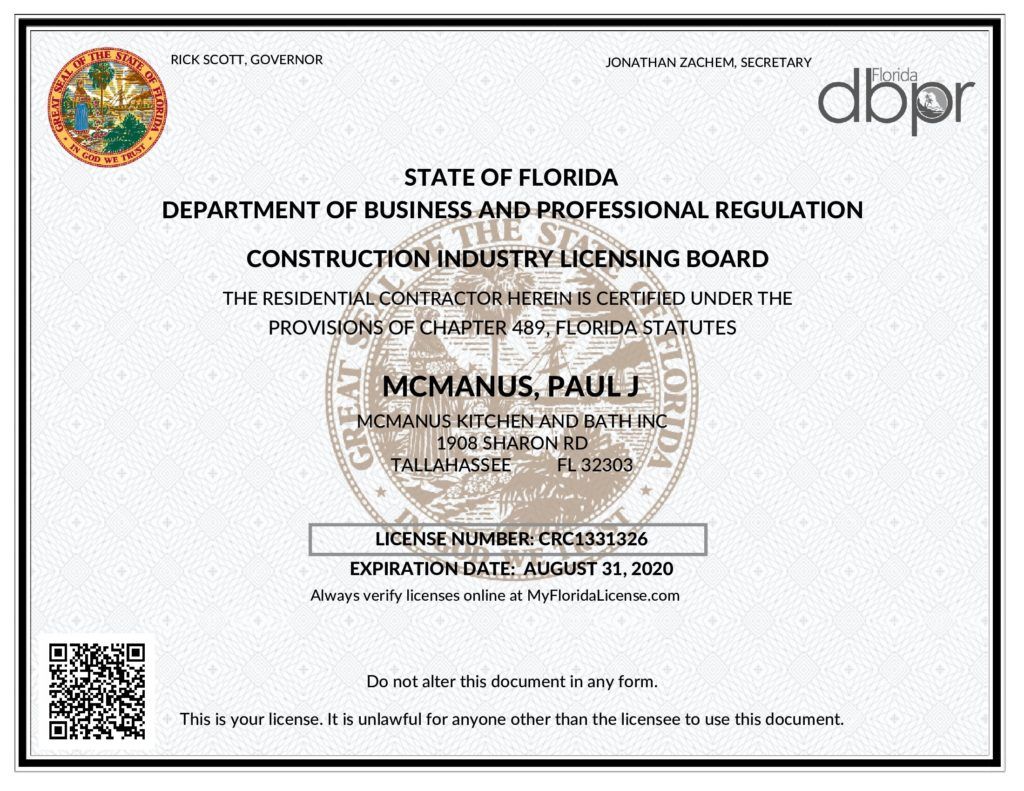 Our Certificate of Insurance
We carry 3 types of insurance: General Liability, Commercial Auto and Workers Compensation Insurance.
Out General Liability Limits are $1,000,000 per incident and $2,000,000 total.