Quality Work Requires Quality People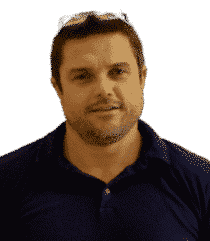 Paul McManus, Owner
Hello, I'm Paul McManus, the Owner operator of McManus Kitchen and Bath. I've spent a lifetime honing my craft along and have had plenty of adventures along the way. You can read more about me on the About Us page. I studied architecture at the University of Florida.  One of the key takeaways from that study was how the design of a space could change the way you feel, even the way you live. One of my favorite design quotes is this: "The quality of our spaces can lift the quality of our lives".
While in school I went to work for a local painting company.  When they went out of business suddenly I decided to buy their equipment and start my own company. Over the next 10 years that company evolved from house painting, to home repairs, to remodeling and eventually to specializing in kitchens and baths. In 2004 I passed the Residential Contractors exam for the state of Florida and in 2005 McManus Renovation, as it was called then, was born.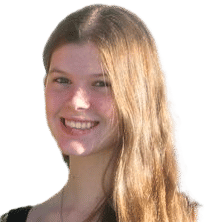 Caitlyn, Lead Designer
Caitlyn started out working in a home improvement store while going to Florida State University. Though studying applied mathematics and computer programming, she always had an interest in how-to's and figuring out how things work. After specializing in appliances, cabinets, and flooring, she began to apprentice under the store's kitchen and bath specialist. This quickly turned into a passion as the individual pieces began to join together to create the whole picture. Her favorite part is working with the software to draft plans and be able to give a visual of what your kitchen or bathroom could be and then being able to see it happen. Caitlyn joined McManus Kitchen and Bath in November of 2017.
Caitlyn will be the first to tell you she's not very "sales-y".  Most people find her reserved at first, but quickly come to appreciate her knowledge of kitchen design and her ability to guide them through the many decisions needed to design a great kitchen or bath. Her attention to detail is one of her greatest assets and she has helped improve our consistency and reduce errors.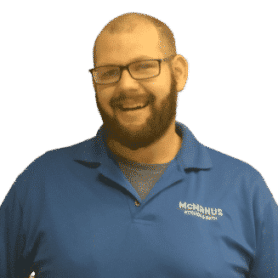 Andrew, Project Manager
Hello, my name is Andrew Bryner. Raised in the Tampa Bay area, I was introduced to the life of hard work at a young age. When I say "young", I mean very young. I had what felt like a full time job passing out menus for your family restaurant  at the age of 12. In those early I learned the benefits of hard work and building relationships with the people around you.
After graduating high school, I moved to Lafayette, LA. There I attended a Seminary College and is the place where I met my wife. We moved to Tallahassee and, after buying a home and having 3 awesome kids here, you could say we have made roots in Tallahassee
I have spent 10 years learning the granite and marble countertop industry from my father in law, who owned Talquin Fabrications (now MultiStone). Here is where I learned to have a successful installation it all starts with proper planning.
As Project Manager at McManus Kitchen and Bath I have the opportunity to combine 2 things that I am passionate about: people and craftsmanship.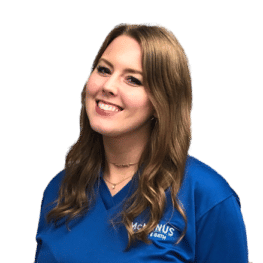 Ashley, Design Assistant
As a creative at heart, Ashley focuses on thoughtfully constructed designs that make a statement. By envisioning each project through the client's perspective, she marries style and function while also ensuring the individual's personality and aesthetic are at the forefront of the design. She revels in learning new and exciting ways to incorporate the latest innovations and creative concepts into her work. Helping people create a space that brings them happiness every time they walk through the door is her passion.
Ashley has a B.S. in Political Science and Public Administration from Florida State University, but chose to focus on web design, traditional drawing, graphic design, and digital marketing after graduation. She has also worked on home staging and interior design projects, which led her to pursue a full-time career in the design field. Outside of work, Ashley enjoys traveling, live music, and hosting the occasional dance party.