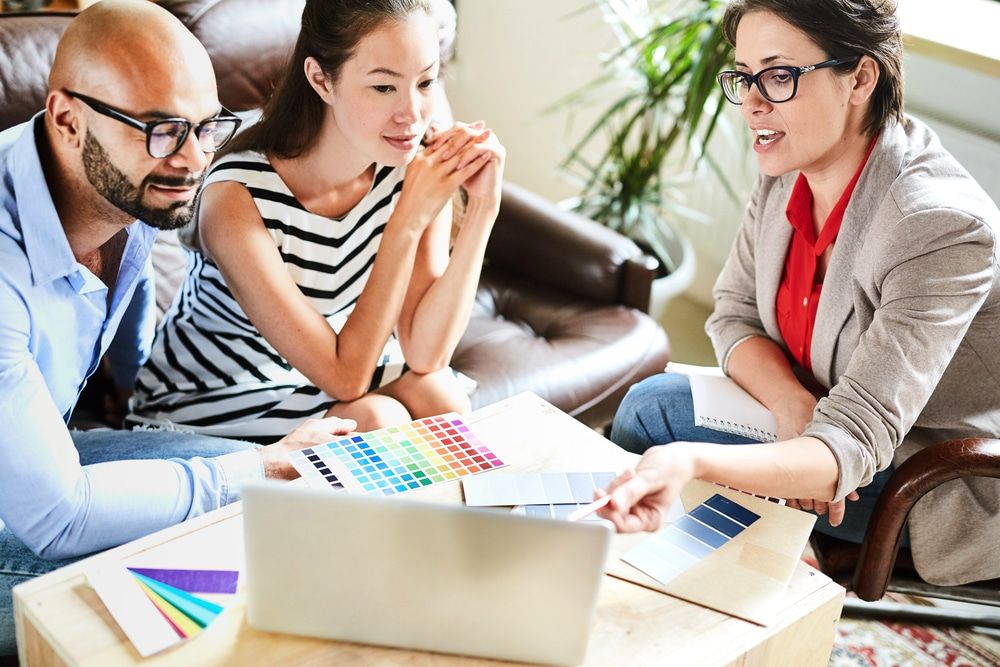 Should You Remodel Your Home Before Moving In?
You finally signed on the last dotted line and your realtor handed you a new set of keys. You own a home!
If it needs work to make it into your dream home, you can be tempted to jump right into a remodeling project before you move in. After all, who wants to live in a construction zone?
Should you remodel your home before moving in? You might think the easiest option is to stay where you are–in your old home or a rental–while you make your new Tallahassee home perfect.
In some ways, that is a good choice.
You avoid the hassle of having workers in your home while you live there, you don't have to deal with the mess or disruption of construction, and you can imagine that wonderful moment when you walk into your gleaming new home and it's exactly what you want it to be
But is remodeling before you move in really the best option? Maybe not.
Generally, we recommend living in a home for at least six months before you start a remodeling project. Read on to learn our reasons why.
Learn Your Home
While you may have a lot of great ideas about what you want your kitchen to look like, or how you want your new master bathroom to be configured, nothing can replace the wisdom that comes from learning what it's like to live in the actual house. In fact, day-to-day experience with your home will lead you to a more accurate assessment of what you really need and want.
Your ideas will evolve as you live in your home. You will learn where the bottlenecks are (you thought it would be in the hallway off the living room, but really, the doorway to the dining room is the problem and needs to be widened!). You will figure out how you use each room, and where your family tends to spend the most time. This knowledge can greatly impact the changes you make to your home–and those changes will support the ways you actually use the space.
What Needs to Change?
Living in your home for at least six months will give you a better grasp of what exactly needs to change. Maybe you thought that remodeling the foyer would be the best option to give you a drop zone for backpacks and sports gear, but in reality, you only ever use the garage door, and you need to build a mudroom there instead.
You will know where you need more storage, which bedroom closets are adequate, and which ones need to be enlarged. You'll be able to assess if you need
Only living in the house for a little while will give you the ability to solve storage issues in a way that fits your life.
You may find your priorities changing as you live in your new home. What are the biggest pain points that need to be addressed first? What changes would make the biggest difference for your family? Maybe building an addition is the answer, or maybe it's a kitchen remodel. You might be surprised that, after living in your home for six months or more, something unexpected moves to the top of the must-do list because it really isn't working for you. 
What Do You Love?
You may also find yourself surprised at what you love about your new home. Waiting for six months or so gives you the opportunity to learn what really is working for you, and to really appreciate the features that made you decide to buy the home to begin with.
You might also discover that smaller changes will accomplish your goals. Maybe your kitchen doesn't need to be completely gutted. You thought that a U-shaped kitchen would perfectly suit your family, but the more you live in your home's L-shaped kitchen, the more you love it. Now you think that adding an island and moving the stove is a better plan than entirely reconfiguring the design of the kitchen. Living in your home for a while can save you money as some of your remodeling projects shrink in scope.
You will also learn how to maximize the best parts of your home. Now that you know where the sunlight comes in every morning, can you add another window to maximize that beautiful light? You find that you look forward to watching the sunset from the front porch; maybe you should consider widening it so you have room for rocking chairs or a swing.
Avoid Small Projects For Now
Okay, you think. You will wait six months for a major kitchen remodel or a bathroom remodel in your Tallahassee home. But why not just change out the kitchen counters now, to something you love so much more than the outdated laminate you inherited? Maybe you can just redo the bathroom floor now and do the rest later.
We recommend that you don't do small projects just yet. While it may refresh the space and give you some quick wins, in the end, it may cost you. You may end up spending time, money, and effort on something that will end up getting replaced a few months from now. It's better to wait, if there's a big remodel in your future, and do your smaller projects and your big ones at the same time.
Give Yourself a Minute
Buying a home is stressful. Studies show it ranks among the top five most stressful life events, along with things like job loss and losing a loved one. While there are ways to enjoy the remodeling process, it can also be a bit of a stressful experience. Why not give yourself some time to recover from purchasing a home before you remodel it? And waiting will help you financially as well, as you build equity in your new home to cover your remodeling investment, and also let your finances bounce back from the expenses of buying a home and moving.
You may find that your tastes change in the months that you wait. You might end up being more certain of what you want, because you aren't swayed by trends, and settling into what really fits your home and your family.
And you will enjoy the remodeling experience more if you go into it rested and recovered from moving. You won't find yourself beset by decision fatigue and burnout, and you will have fun choosing new kitchen cabinets or bathroom tile.
Exceptions to the Rule
Of course, there are always exceptions, situations where it makes the most sense to go ahead and remodel before you move in. Here are some examples:
If you've remodeled multiple homes before, you might be okay. You know what the process entails, and you know exactly what you want. 

If the

remodel is massive

, you may need to live elsewhere. Adding a second story, doing a tear-down, or gutting the whole house down to the studs means you're better off doing it before you move in.

Having the whole inside of the home painted before you move in could be a smart move. 

Having carpets/flooring replaced in bedrooms could also be a good move. 
Our Recommendations
After you've lived in the home for six months or more, what should you do next? Remember that most kitchens and bathrooms are only remodeled once every twenty years or so. Jumping the gun and moving ahead without a great plan can be costly. 
Schedule a consult and get ideas from a designer (

Read about our process here

). You may be pleasantly surprised by opportunities that present themselves during this consult. It might be possible to put a window in your kitchen, move the laundry room, or add a freestanding tub while you remodel the bathroom. A designer will be able to make suggestions you might not have thought of.

During the consult, get help with your budget. You will learn what different remodels will cost in your actual house and be able to make informed decisions. (

Read about our Good Better Best budgets here

.)

Then, live in the house for a while longer. Think about these ideas and budgets, and prioritize what you need and want in your home.

After this, when you're sure about what you want, schedule a follow-up consult and start designing your new space!
Have Questions?
Not sure if what you should or should not do before moving in?  Give us a call and we'll discuss it. You could even schedule a design and budget consult to help you:
clarify your ideas and desires.

visualize your space with a 3D concept of your home.

get a Good Better Best budget together that works for you and helps you achieve your goals.

remodel your home with quality craftsmanship, attention to detail, and excellent service.