McManus Kitchen and Bath provides a single place where you can work with interior design and construction professionals who can help you create a happy, healthy home. We start each project with a Design and Budget Consult. It will help you clarify your design ideas, understand the remodeling process and create a Good Better Best Budget for your project. Click Here to Schedule a Consult
__________________________________________________________________________________________________________________________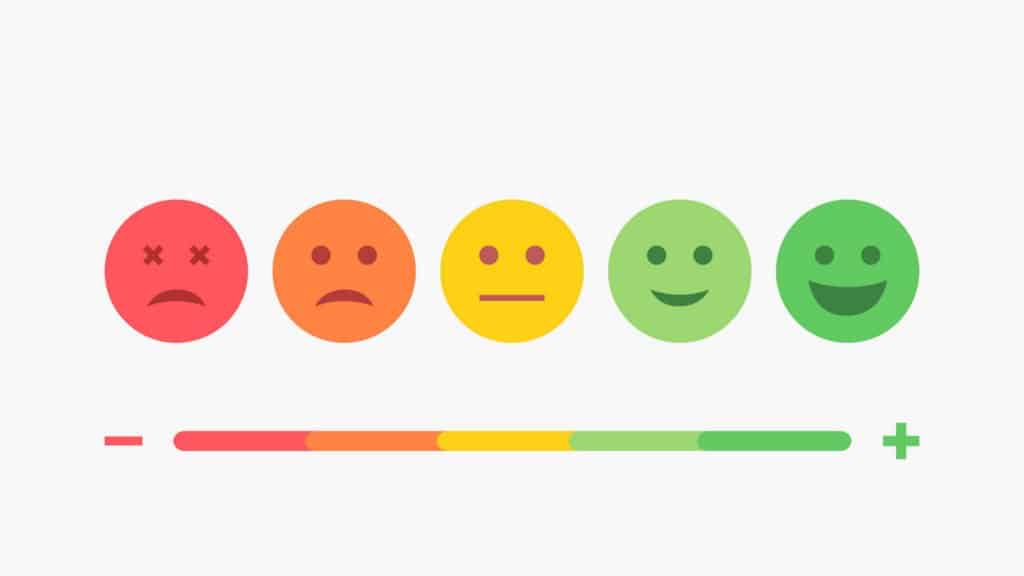 Remodeling a kitchen or bathroom is a big undertaking. Both rooms are very important to the everyday function of your home and to live without them, even for a short period of time can be tough.
Every remodel has its ups and downs, what we call the "emotional roller coaster of remodeling".  The roller coaster can have dramatic ups and downs or it can be a fairly smooth ride.
Your Remodeling Roller Coaster can look like this: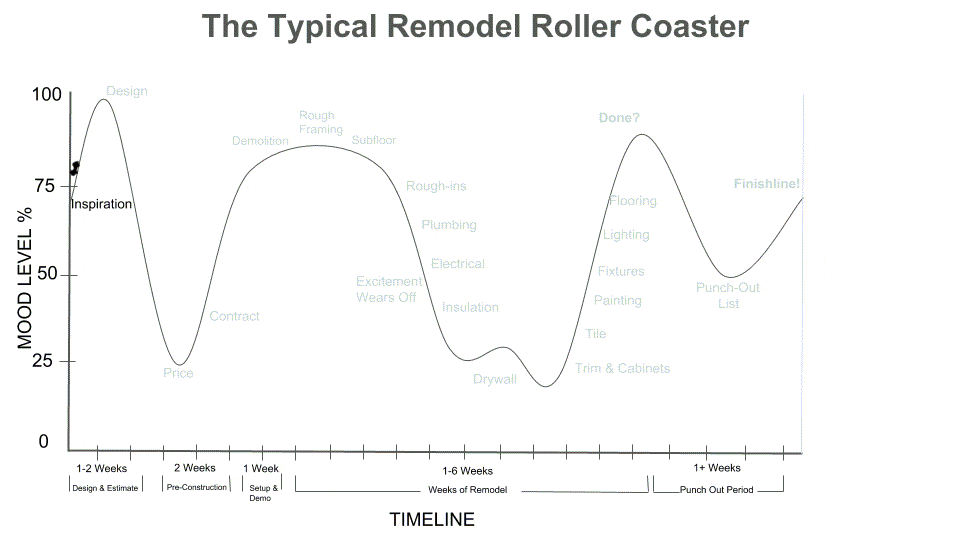 Or this: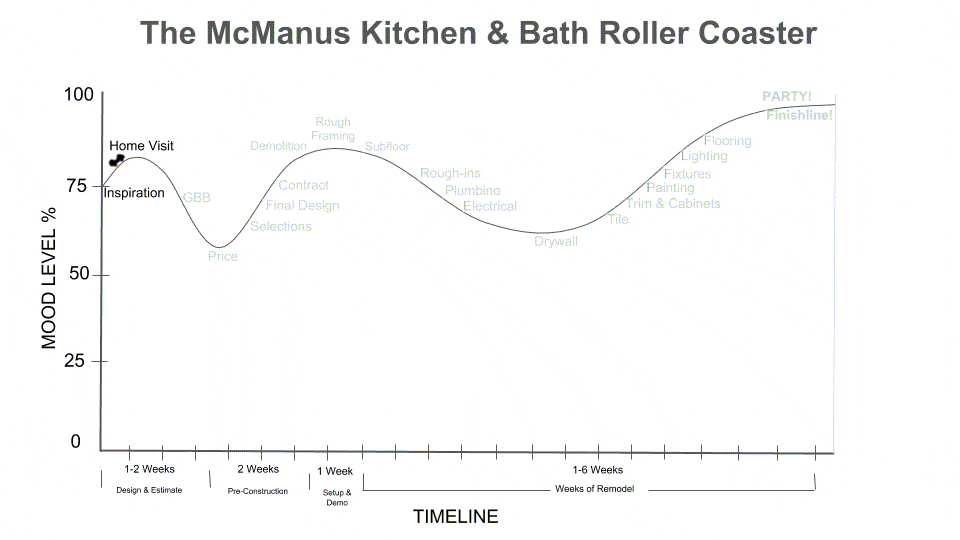 What makes the difference is how your project team approaches the project from design and selection to final completion.
A Typical Remodeling Experience
Phase 1: Inspiration and Design = Excitement
Excitement is at its highest in the initial design phase. You may have been planning this project in your head for years and getting the design process going is both fun and creative.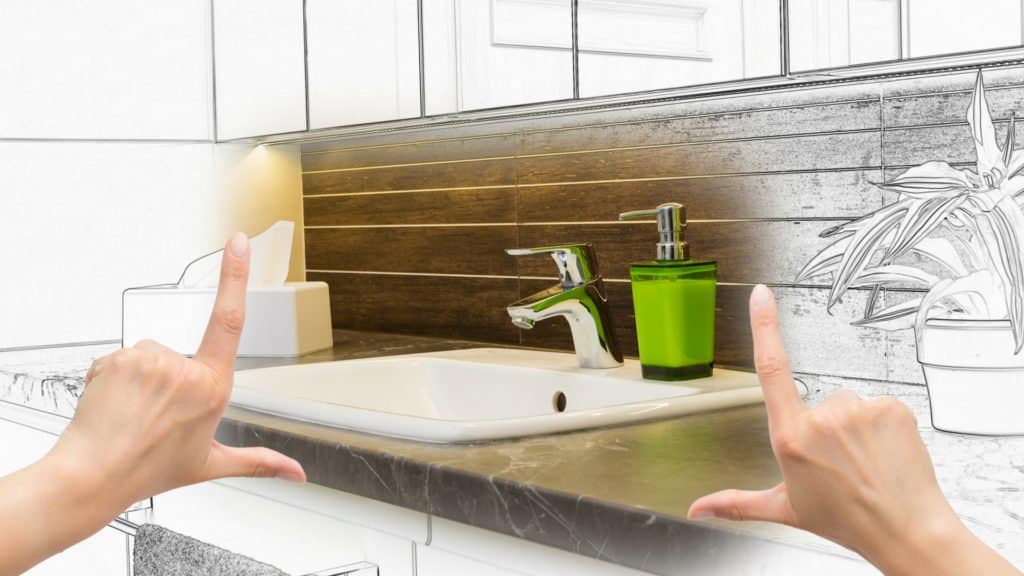 Phase 2: Estimates and Price
Remodeling is a fragmented space. Few contractors do design work and even fewer design showrooms will manage a project. Finding a project team can be frustrating.
Next is the price, or rather price shopping, getting and comparing multiple estimates. How do you know if everything you need is included in that price or if you've chosen the right person?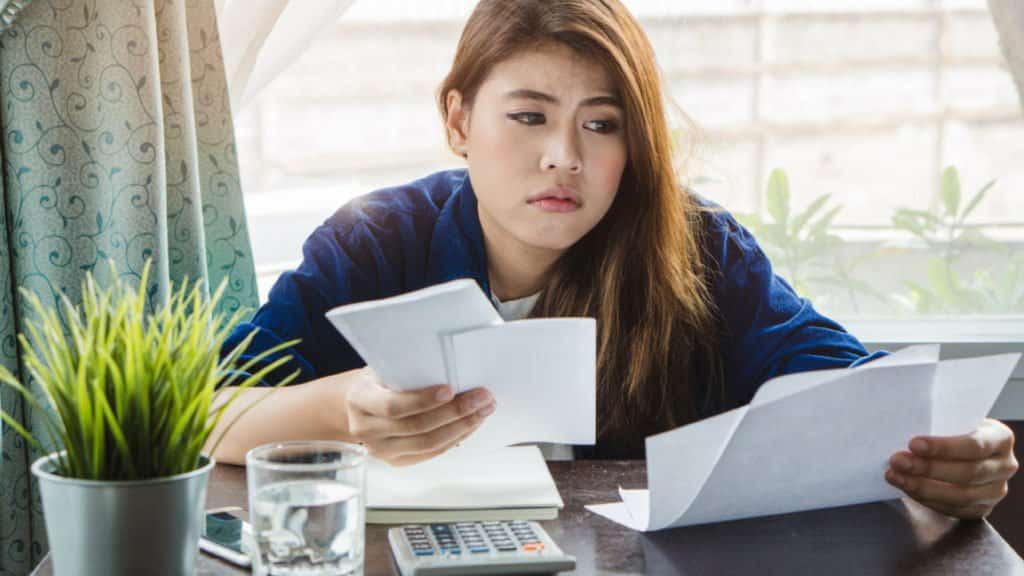 Phase 3: Project Start = Anticipation and Excitement Again
Once the contractor has been chosen, excitement and anticipation starts to build back up. Things are being ordered, people are in your house setting up, and it is finally happening!
The first few days of demo go well and what used to just be an idea becomes a reality. This phase is loud and messy but your so ready to get going you can put up with anything!
Side Note: Choosing a Contractor
A lot of contractors and subcontractors do not specialize in remodeling. They focus on new construction and take a remodeling project every now and then.
When the job starts they will  treat your home like a jobsite because they are used to working in empty homes. They will show up when they want, store tools and equipment where it is most convenient for them and schedule work to be done when it best suits their schedule, not yours.
This may be OK for a new home under construction but it is far from ideal when remodeling. It makes the ups and downs of the roller coaster more dramatic and the whole project more frustrating.
Phase 4: Mid-Project = A Low Point
Excitement wears off as the mess of demo and having people in your house constantly takes a toll. Some common frustrations:
You may have unanswered questions and feel like you have no idea where your project is at or when it will end, especially when weeks go by with no visible progress. It may be hard to get in touch with your contractor to get these answers.

If the estimate you originally received was not detailed enough there may be change orders needed to complete the project.

If the proper care wasn't taken to protect your home at the start you may be dealing with dust and mess all over the house.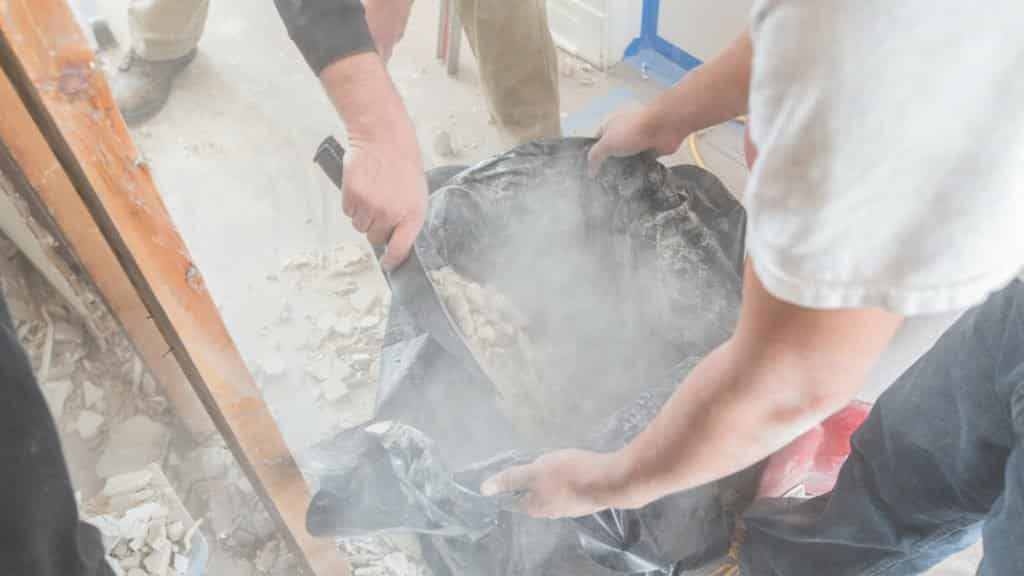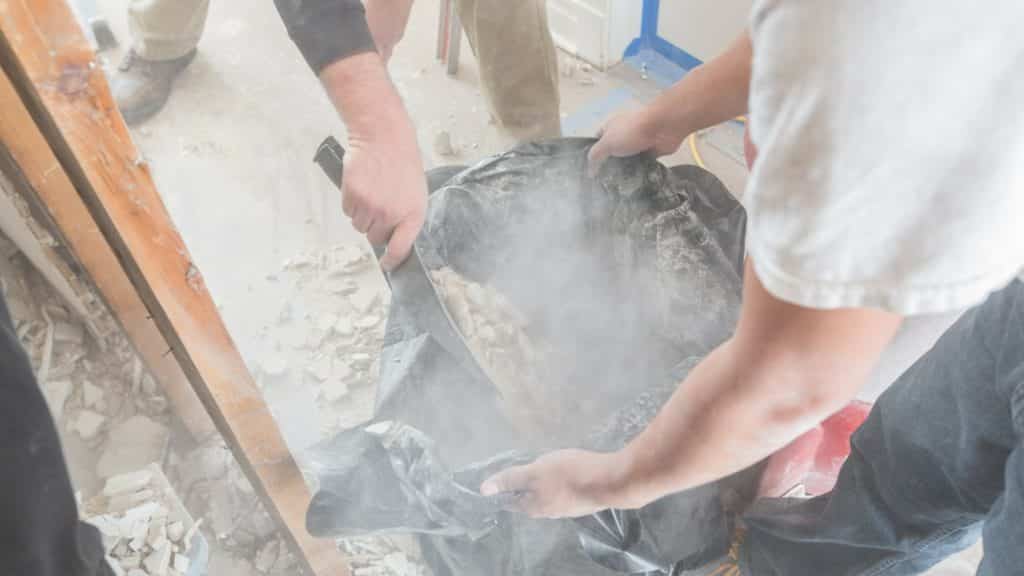 Phase 5: Drywall and Paint = Seeing the end of the tunnel
The installation of new drywall and paint is big turning point. It's where your project goes from looking like a construction sight to looking like a room again.
As the cabinets, tile and finishes are installed excitement build both because the project is starting to look good and you'll soon have your home back!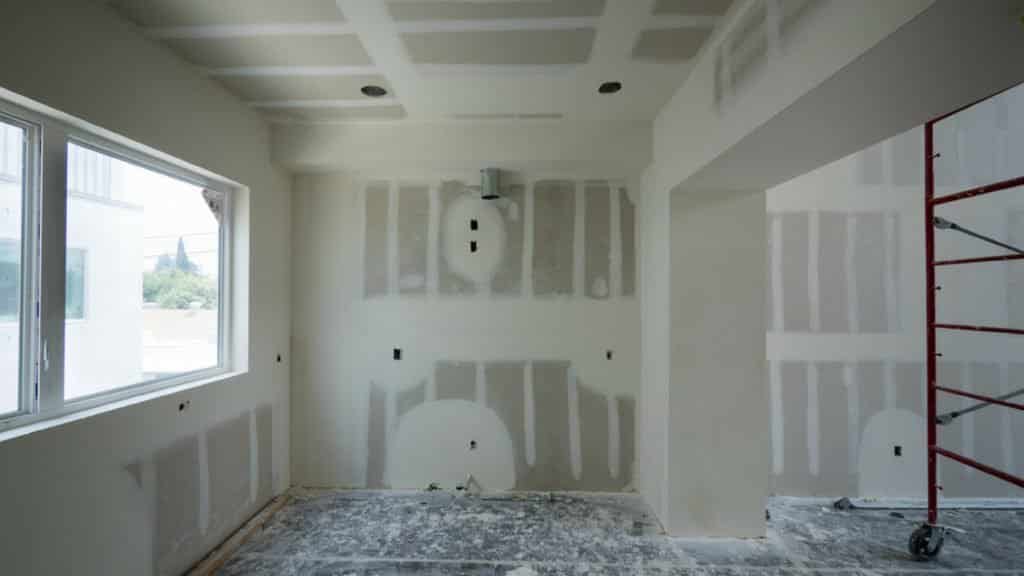 Phase 6: Punchout = A Big Bummer
But you're not really done. This is because most contractors use punch-out period where the little details each installer forgot or didn't have time for are completed. This is a very common project management tool in new construction but it is not ideal for remodeling.
You can't truly enjoy your brand new space because there are still imperfections and little odd jobs that still need to get done and getting the installers back out for one little thing is a pain.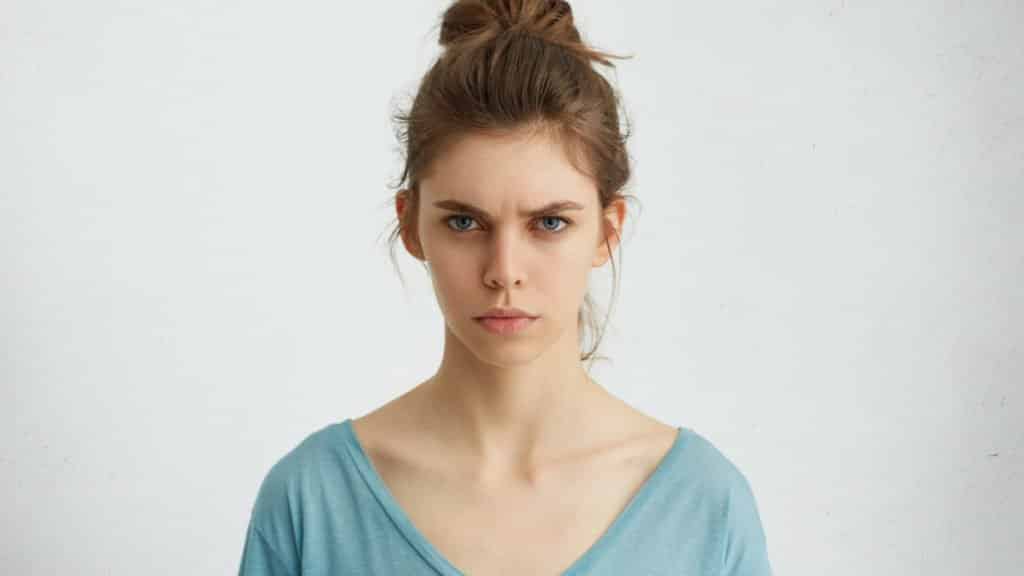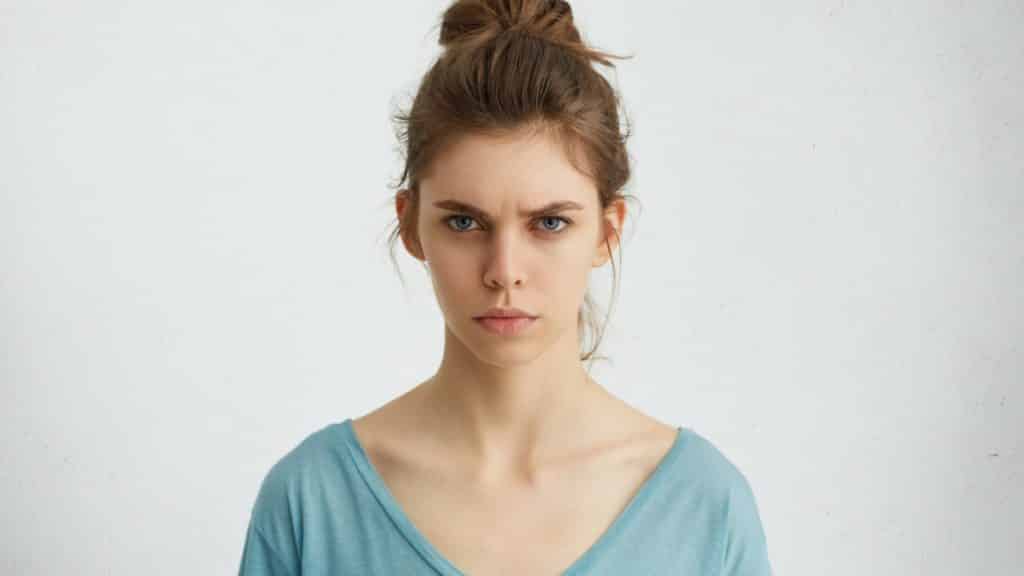 Even if the project looks great when it's all finally done it's a little bit of a let down because you ended on an emotional low instead of an emotional high point. The punch out period always takes longer than you might expect because several subcontractors have to be rescheduled to come out to punch out their portion of the project.
Not only is punch out frustrating for the homeowner but it's frustrating and expensive for the contractor. That's why you may find your contractor hard to get in touch with come punch out time.
---
A Better Approach to Remodeling
Remodeling is different from new construction so we developed a new, fresh approach to the whole process. We started by focusing on common problems to make the whole experience a better one.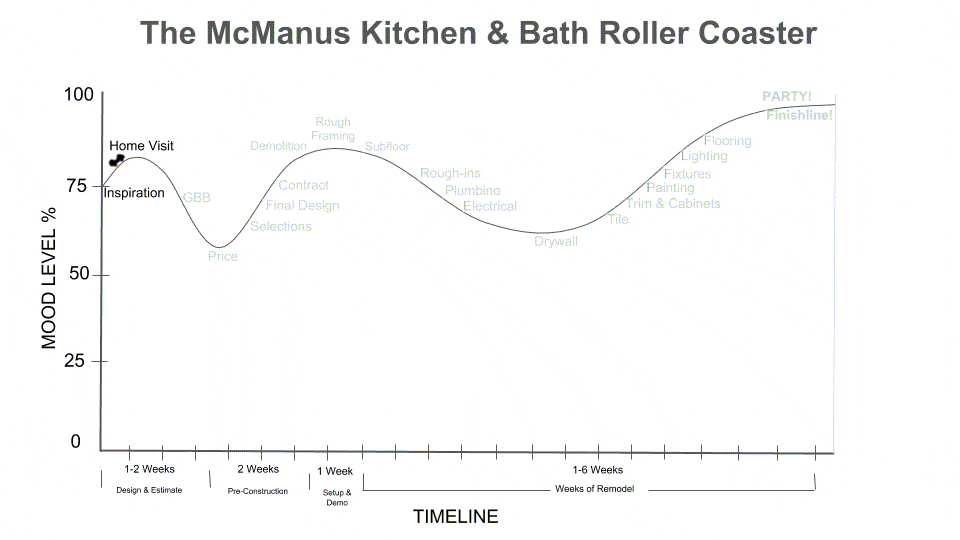 Though we can't promise there won't be some ups and downs, we focus on "straightening out the roller coaster" and making the entire process a smooth and enjoyable possible.
Phase 1: A Detailed Scope of Work and Budget
Instead of starting with the design, we start with a detailed scope of work and Good Better Best budget. We'll create your budget together on your first visit to the showroom. This has a few advantages:
Creating your line item budget together takes the mystery out of the costs and allows you to ask as many questions as you want

Creating the budget in our showroom allows us to show your products in each category and explain the differences.

Starting with your budget instead of the design gives us a better understanding of your needs and allows us to create a better design for you.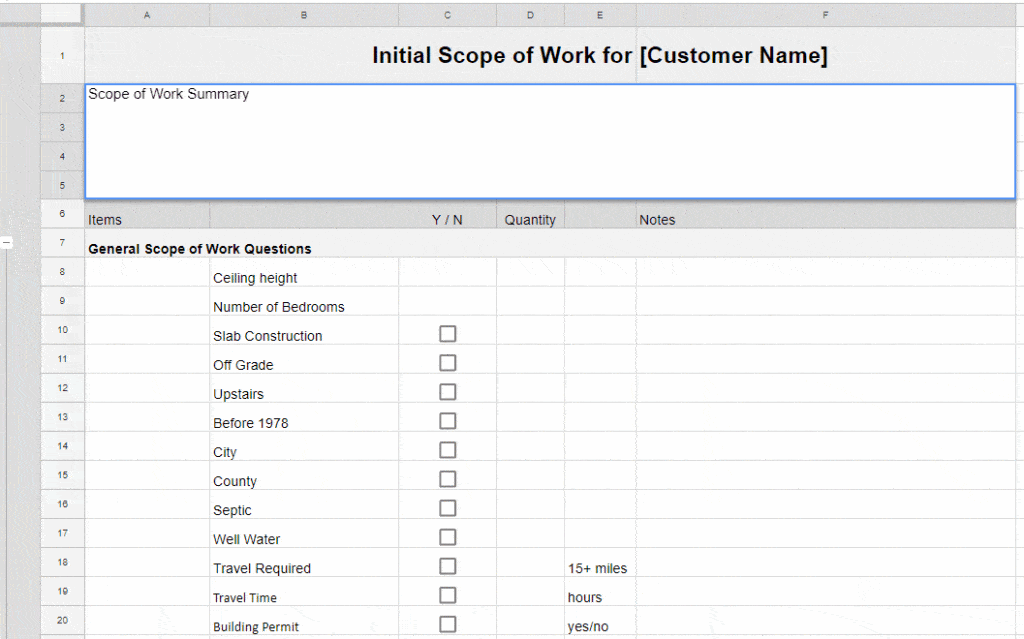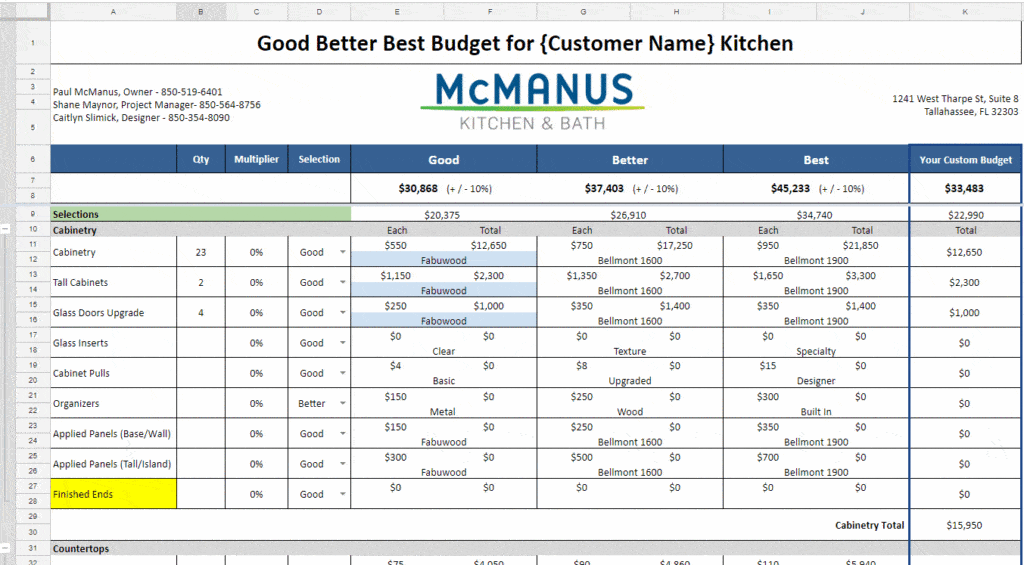 Phase 2: Design and Selections
Once the budget is approved our design team takes over and will help you finalize your design and selections over the course of several showroom visits.
At the same time our production team will request bids from our subcontractors and finalizing the scope of work and materials lists.
On your final visit to the showroom will present you with a complete set of plans, detailed scope of work, list of fixtures and materials and a project calendar.
Phase 3: Starting the project  
We start with a pre-construction meeting about a week before demo is scheduled to begin. We'll review the scope of work again and create our jobsite set up and protection plan. This included things like plastic barriers we need to install, furniture to be moved etc… as well as the best places to park, store equipment and clean up tools at the end of the day.
We know it isn't just a jobsite but your home and treat it accordingly. We have daily clean up as well a professional cleaning at the end of the project.
We meet each subcontractor on site daily to make sure the scope of work is clear and the jobsite remains "maid clean" at the end of each day.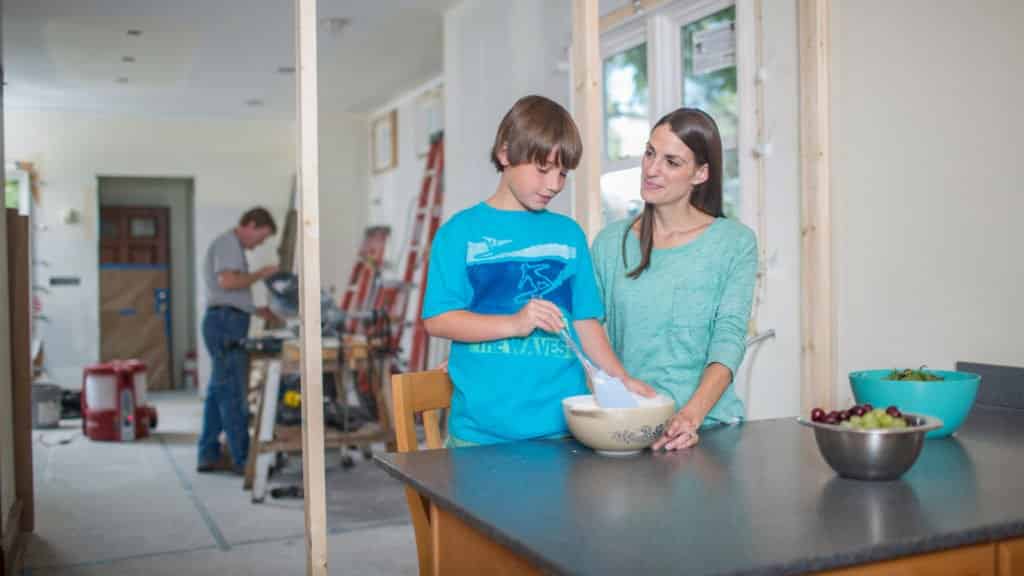 Phase 4: The Mid-Project Blues
It can take a couple of weeks to get all the rough in work done and progress can seem slow, even though we'll be on site every day. Its natural at this stage to feel like the project is dragging.
We combat this by using a project management process to keep you informed and "in the loop".
We create daily logs with pictures of progress and communicate with the homeowner every single day to ensure you fully understand the progress of your project.
You'll have your own project website where you can login and view the daily logs, project calendar, payment schedule and more.
Phase 5: Finishes and Completion
Once the drywall is complete the finish stage begins. That's when the project really comes together.
Instead of a Punch List our team utilizes what we call Completion lists. At the end of each week we'll walk the jobsite with you and look for any small items that may have been overlooked. Our subcontractors then have 5 days to complete any items on that list or we will charge them to get the work done ourselves.
Completion lists ensure that when we get to the end of the project there is no protracted punch out period. You can just enjoy your new space!
Phase 6:  The Celebration Walkthrough
Because of our completion list process, that "are we done yet" moment doesn't occur. Our final walk-thru is instead a time to review the details of your new fixtures, pass along manuals and warranty papers and celebrate the end of the project.
We'll also follow up with you after 1, 3 and 6 months to make sure everything is still working properly and take care of any small items that may need attending to.
Your feedback is very important to us so we'll also follow up with a questionnaire to see where we can improve.
---
Don't Just Take It From Us
This departure from the typical remodel experience is apparent when reading our reviews and hearing our client's remodel experience. Here are just a few of their remodel stories:
"Our bathroom remodel involved moving walls, plumbing, building new doorways and a new shower enclosure.  Paul had great suggestions for design and materials. He was tidy and professional, cleaning up tools and dust every day, and he accommodated our family's comings and goings. The project was completed at the cost and within the time frame we agreed on.  Our bathroom looks great and we get compliments on it all the time."
-Kristen Bowers
"I bought my house 10 years ago and always hated the tiny, broken down, outdated master bathroom.  Over the years I rigged the shower faucet and had to use a trick to make the light come on – always seeking someone to help me make my bathroom functional again.  The biggest names in the business were stumped by the wall-mounted toilet or would not respond to my pleas for help. In desperation, I searched the Internet and found Paul.   I was surprised to find he was right nearby all this time. Paul responded immediately and quickly drew up a plan. I now not only have a functional bathroom, it is now the most beautiful room in the house!  Now I am doing the master bedroom just so it can compete with the bath;) Ren and I are very appreciative of all Paul has done and he did it very, very well. Professional, creative, dependable, and a true pleasure to work with – I highly recommend  Paul and his talented crew!"
 -Robin Chaney
"We had McManus Kitchen and Bath do a full bathroom remodel, removing a garden tub and installing a large walk-in shower, new vanity, floor tile,  etc. Paul and his folks were fantastic to work with. Extremely professional. Easy to communicate with and attentive to our needs. Went the extra mile to ensure a clean and organized work space. We wouldn't think twice about hiring McManus Kitchen and Bath for future projects. We absolutely love our new master bath!"
-Andrew Fanning
Thank you for reading! We'd love to be a part of your next remodel. Check out our design services page