McManus Kitchen and Bath provides a single place where you can work with interior design and construction professionals who can help you create a happy, healthy home. We start each project with a Design and Budget Consult. It will help you clarify your design ideas, understand the remodeling process and create a Good Better Best Budget for your project. Click Here to Schedule a Consult
__________________________________________________________________________________________________________________________
Bathroom upgrades provide some of the highest returns on your remodeling investment. Even simple improvements like better lighting, organized storage, and a better bath fan can help you reap big rewards. Walk-in showers are another great way to add value.
Why Convert a Tub to a Walk-in Shower
Maybe your family prefers showers to baths. Or is there an older family member who needs easier access to the shower? It might be as simple as wanting to make your bathroom look refreshed and modern. Whatever your reason, taking out an existing tub and installing a walk-in shower is one bathroom remodeling project that quickly pays off in comfort and enjoyment.
If you seldom use your tub it may be time to consider turning it into a large shower that is easier to access, looks great, and lasts a lifetime. While not the most expensive bathroom upgrade, a walk-in shower is still a significant investment, so it pays to know ahead of time what the process entails.
Before you Begin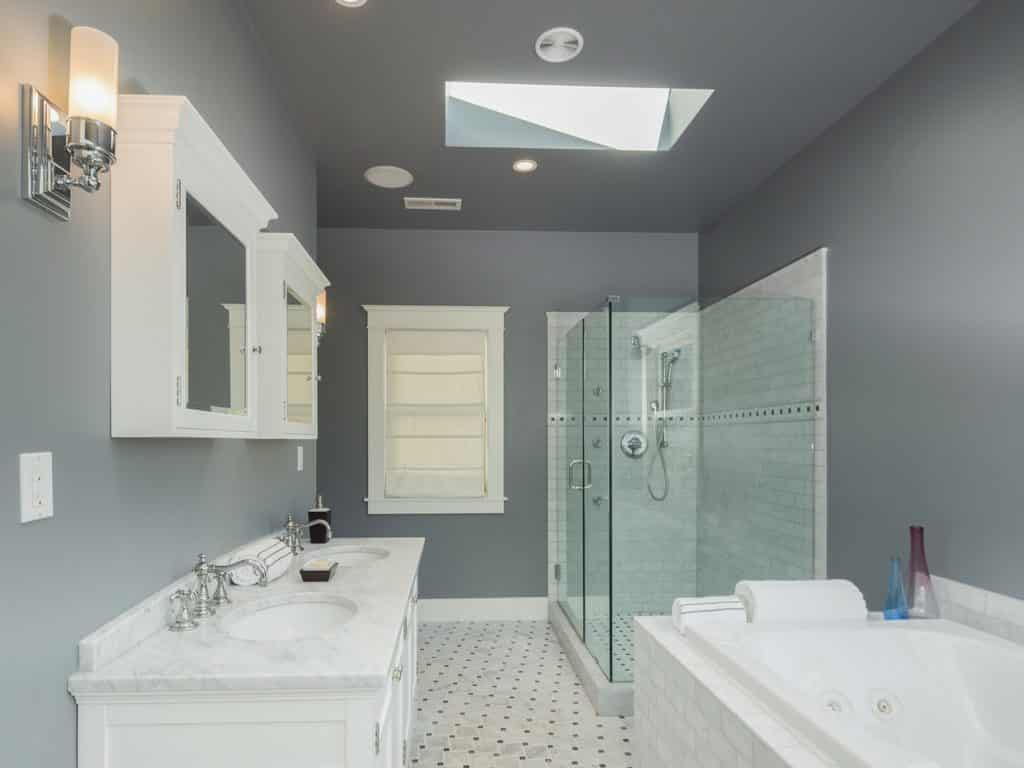 Many realtors recommend you keep at least one tub in the house. That doesn't mean you must, but if you're replacing your home's only tub, keep in mind how that might affect resale value. Families often want a tub for small children, for instance. Still wondering if it's the right choice for you? Here are some other things to consider.
Will you need to relocate the shower

? A simple conversion from tub to shower is pretty straightforward. Moving the shower to another location, though, involves changing pipes in the wall and under the floor, and the drainage will also need to be moved. Keep in mind that the closer you can stay to the existing water supply and drain lines, the lower your costs will be.

Do you have the room for a new shower

? Most building codes call for minimum dimensions of 30×30 inches, but many prefer those recommended by the National Kitchen and Bath Association: 36×36 inches. If you go with the NKBA's measurements, your existing tub alcove will likely need some modification, such as adding a short section of wall. Other important dimensions include a finished ceiling height of

at least

80 inches; 15 inches minimum from the center of the toilet to the wall; and 21 inches from front of toilet to shower wall.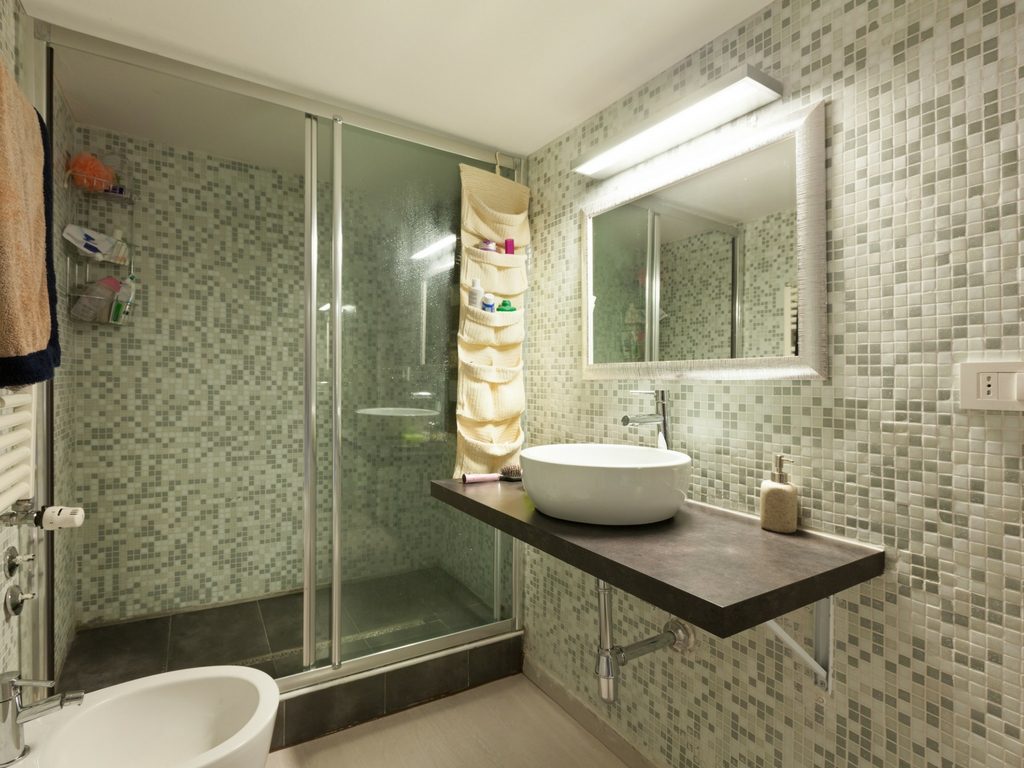 Don't forget to factor in the shower door swing. It should easily clear all obstructions, particularly the toilet, sink, and cabinetry. If space is at a premium, consider sliding glass doors.
How Much Will It Cost?
It can cost as little as $8000 for a small tub to shower conversion and upwards of $20,000 if you want a large barrier free shower with multiple shower heads.The cost of converting a tub to a walk-in shower depends on many factors, including the materials and fixtures you choose. Here are some of the job elements that can add to the budget:
Changing out the pipes.

Tubs use a 1.5-inch drain while showers require a 2-inch one. If your home has a crawl space, this is usually an easy change. If, however, your house is like many in Florida, it's built on a cement slab. In that case, moving plumbing fixtures can be far more expensive, as you'll have to break up the concrete slab. No matter what solution you choose, the cost to replace pipes will vary depending on how much needs to be changed out.

Dry rot or other water damage around the tub space.

Tubs that have been in place for years may have leaked at some point, causing damage to the flooring or walls, which may need to be fully or partially replaced before the shower can go in.

Tiles.

Prices for tiles vary greatly. Ceramic ones start at just over a dollar per square foot, while specialty tiles can run as much as $20 per square foot.

Door.

Standard sliding glass doors costs around $1200 – $1500 dollars installed. Swinging doors or ones that feature textured or tinted glass can cost more. 

Fixtures.

Depending on the level of luxury you want, fixtures can range from the very simple to

spa-like showerheads that mimic rainfall

or are height-adjustable.
To help you decide, our designer will introduce you to our good, better, best process. It's one of the easiest ways to find a walk-in shower solution that meets your family's requirements, looks great in your bathroom, and fits your budget!
Learn More
A new walk-in shower can add years of enjoyment to your family's life. When making the switch, remember it can be worth investing a little extra now to get your dream shower rather than one that is merely functional. We hope this article gives you a good head start on making the best decision for your home.
Thank you for reading! We'd love to be a part of your next remodel. Check out our design services page