McManus Kitchen and Bath provides a single place where you can work with interior design and construction professionals who can help you create a happy, healthy home. We start each project with a Design and Budget Consult. It will help you clarify your design ideas, understand the remodeling process and create a Good Better Best Budget for your project. Click Here to Schedule a Consult
__________________________________________________________________________________________________________________________
Interior Design Inspiration: Color in Nature 2018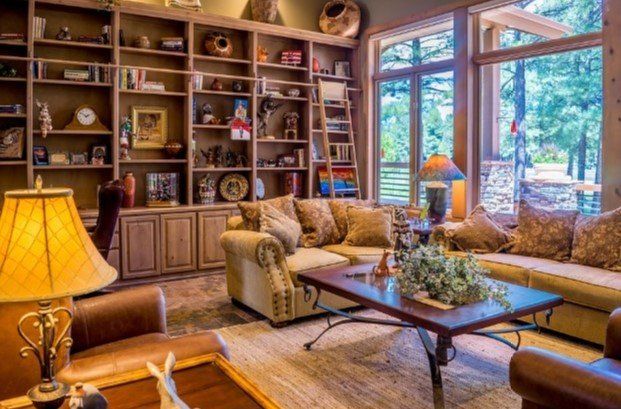 Does your house feel like a home? The best way to unwind after a long day at work is by making your house feel like a home. However, not many people can afford to hire an interior design expert to spruce up their homes with trendy designs. Lucky for you, you do not need to be an interior designer to make your home look good.
The best and cheapest way to transform your space is by incorporating colors from nature. How can you bring nature's colors into your home? Here are the best colors in nature for 2018:
Wooden Furniture
Creating a nature-inspired interior is not just about choosing colors from nature. It is also about choosing naturally occurring materials such as wood. Wooden furniture is strong and brings to mind lush forests. For a classic look, opt for darker stains and go with lighter stains for a beachy approach. When buying ready-to-assemble bathroom cabinets, you should opt for wooden ones.  
Poppy Florals
When designers try to bring the outdoors into your home, they incorporate indoor plants and green flowers. However, you can bring vivid aspects of nature into your home by adding florals. Think about floral wallpapers and prints that add a touch of nature to your home. Whether you choose modern wallpapers or backdrops, you will add a vibrant layer of nature into your home.
Wildlife and Whimsy
The great outdoors is not all flowers and plants. You can also incorporate some wildlife touches into your home by opting for animal sculptures, bird designs, and animal prints.
Instead of taking your interior design too seriously, you should have fun with it and see where your whims will take you. Lighthearted elements of design are trendy in 2018, so you should not be afraid to choose things that inspire you.
Leafy Greens
You can never go wrong with green. However, you can have too much green in your home; make sure that you add different shades of green to make your home warmer. Look for unexpected shades of green, block patterns, as well as leafy green prints.
When choosing leafy greens, you can go as light or dark as you want with your choices. If you want to make a bold statement, you need to be dynamic when choosing color. Instead of going with one shade of green for all your décor, you can opt for a mixture of mint green, ripple green, and jungle green.
Found Objects
You can add an aspect of professional interior design to your home by incorporating found object designs. To master the art of found objects, you do not need to be an interior designer – just know what you are looking for and you will be okay. Things such as driftwood frames and floral furniture will add a touch of nature to your house without looking overpowering.
Found objects art is made from things that would not normally be considered art materials. If you have a passion for making unconventional art, you can turn your home into a mini museum with found objects art. Make sure that you use objects that are found in nature.

Conclusion
When looking to incorporate aspects of nature into your home, the above tips will come in handy. If you are new to the world of interior design, you should ask for helps from your friends. With the right interior design inspiration, you can create the perfect look in your home. You can bring the best parts of nature into your house.
What about nature do you find inspirational? Your home needs to reflect your favorite things because it is your space to design.  
Thank you for reading! We'd love to be a part of your next remodel. Check out our design services page