[vc_row][vc_column][vc_column_text]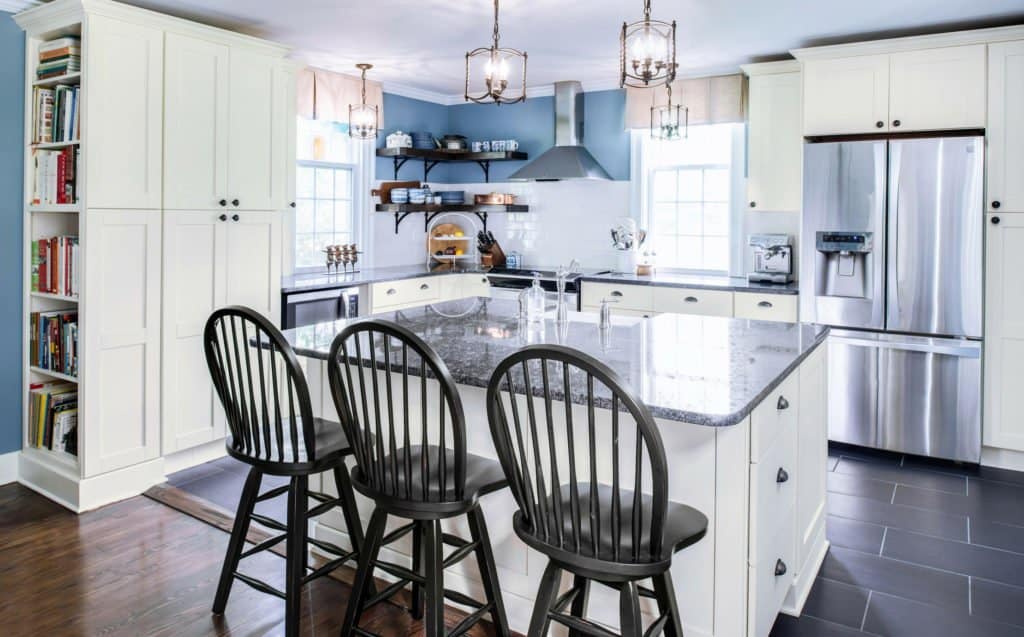 ---
A Customer-centered Approach to Whole House Remodeling
We are often asked if we can do more than kitchens and bathrooms. The answer is absolutely. In fact we do several whole house remodels each year. Our design/build process is perfect for multiroom remodels or even updating the entire home. In fact, we have a Good Better Best template specifically built for multi room remodels.
While we generally don't do new construction, we're more than happy to handle small additions as part of an overall remodel, like a sunroom, extra bath, or laundry room.
Working with you, in More Ways than One
One benefit to working with us is that our staff of professionals are used to working with you, and around you, during the remodel itself. We'll respect your space and be as inconspicuous as possible, controlling jobsite dust and the general intrusiveness of the whole house remodel.
Unlike new construction focused companies whose clients are not usually on the work site, we have had years of kitchen and bath remodel experience to evolve a process that accommodates our clients in their homes.
We provide our clients with options like being able to set up a temporary mobile kitchen so that you can still have home cooked meals and a kitchen sink with running water while your regular kitchen is under construction. (If there is space we can even set up a more robust stationary kitchen.)
We can utilize a pod storage system to store your things safely during construction, or even have a moving company pick them up and store them for the duration of the remodel. As homeowners ourselves, we're sensitive to the cost savings that can occur by not simply moving out for the entire remodel.
Another benefit is that we work to understand your lifestyle while designing the home's entirely new layout. We'll be there to help you make decisions based on how you're using the space(s) at this point in your life.
An Investment for Now… and Later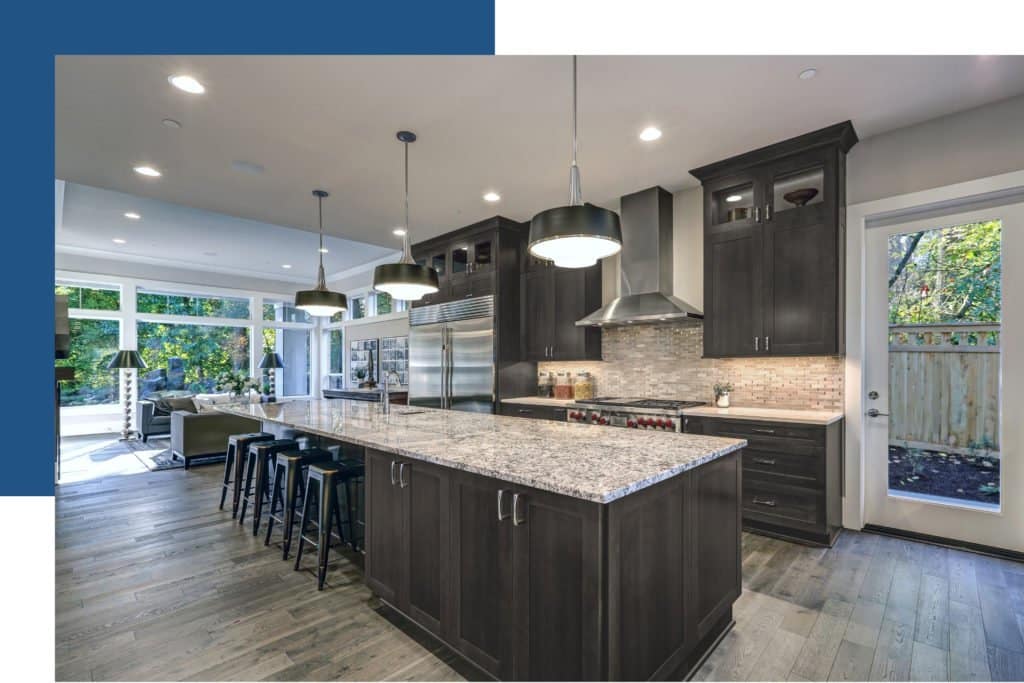 We understand that you've spent time working and saving and we want to do our best to make your home comfortable to live in as time goes on.
Or maybe you're an empty nester who's updating the house with the goal of selling it in the near future. Perhaps you like the location but not the layout and are looking for a way to turn your current home into your dream house. Regardless, this one remodel can set you up in your home for the rest of your life.
Imagine how great it'll feel to not have to worry about redoing your home ever again. Remodeling means that you'll also be building equity in your home instantly.
At McManus Kitchen and Bath, we're Certified Aging in Place Specialists (CAPS) and we've adopted a Universal Design approach for all of our projects.  Some people call this Aging in Place design or accessible design but the principles are the same: designing spaces that work for people throughout their lives regardless of age or ability.


---
Good, Better, Best – Our unique approach
McManus Kitchen and Bath has a distinct approach to creating your initial whole house remodel estimate. It's a process we've been developing for years that we call our Good, Better, Best system (GBB).
GBB includes a very detailed scope of work and selection sheet that offers you good, better, and best options.
---
Getting Started:
Our process for creating the initial budget for 
Step 1: A 10 to 15 Minute Phone Call
Not every contractor is right for every project. We like to start with a 15-minute phone call to discuss your project and see if we'd be the right contractor for you. If it is a good match then we'll schedule a home visit. If we are not then we're happy to recommend someone.
Step 2: Schedule A 60 Minute Home Visit
After our phone call, we'll email you a calendar link so you can choose the best day and time for your home visit. Most initial home visits take 60 to 90 minutes but it's OK if we run long.
During the home visit, we will discuss your project ideas, answer any questions you may have, and take measurements of the space.
Step 3: Schedule A 90 Minute Showroom Visit
After the home visit, we send you another calendar link so you can schedule a time to come into the showroom.
A typical showroom visit takes 90 to 120 minutes but again, we don't mind if it runs a little long. The showroom is by appointment only so we can give you our full attention.
We create your initial budget together using our Good, Better, Best estimate process. As we work our way through the GBB budget we will show you the cabinets, tiles, fixtures, and the like that apply to each category (Good, Better or Best). That way you can make an informed decision and tailor your budget to your priorities.
Step 4: Pay A Design Retainer
Once the budget is approved we ask that you put down a design retainer and work with you to create your design, make product selections, and create a fixed price proposal for your project.
This process can take 2 to 3 weeks and includes:
2-3 more showroom visits to work out design details and make selections
1-2 more home visits to review the project with our subcontractors
Our production team will review the scope of work and issue bid request to our subcontractors
Our design team will help you make all your product selections
Our design team will also create a complete set of plans for your project, including lighting plans, plumbing plans, cabinet plans, and so on.
Step 5: Project Start (Whole House Remodel & Project Management)
We work with a great group of subcontractors to build your project. We've been working with the same people for quite some time so they are truly part of the McManus Kitchen and Bath team.
The first thing we'll do after you've paid your design retainer is to invite you to our project management system, called BuilderTrend. It's a cloud-based system that we use to manage all of our remodel projects, and it's vitally important for large projects like whole house remodeling.
BuildTrend will give you access to all your projects details including:
Project Schedule
Payment schedule
Plans and photos
Daily logs
Messaging and more
Call us today at 850-354-8090 or send us a message to get started planning for your house's future success.
---
[/vc_column_text][/vc_column][/vc_row]