McManus Kitchen and Bath provides a single place where you can work with interior design and construction professionals who can help you create a happy, healthy home. We start each project with a Design and Budget Consult. It will help you clarify your design ideas, understand the remodeling process and create a Good Better Best Budget for your project. Click Here to Schedule a Consult
Water damage is up to six times more likely to occur than fire and up to five times more likely to happen than theft.
Experiencing leaks, damages, and excessive water bills at home can be due to a number of things.
The three most common issues are:
Small leaks under sinks that go unnoticed for month

Toilet leaks from a faulty seal

Burst in the washer or dryer lines
We've recently discovered a new system, Flo by Moen Smart Home, that is actually quite cost effective and protects your home against potential water damage. It allows you to easily track, detect, and resolved any water issues all from an app on your phone!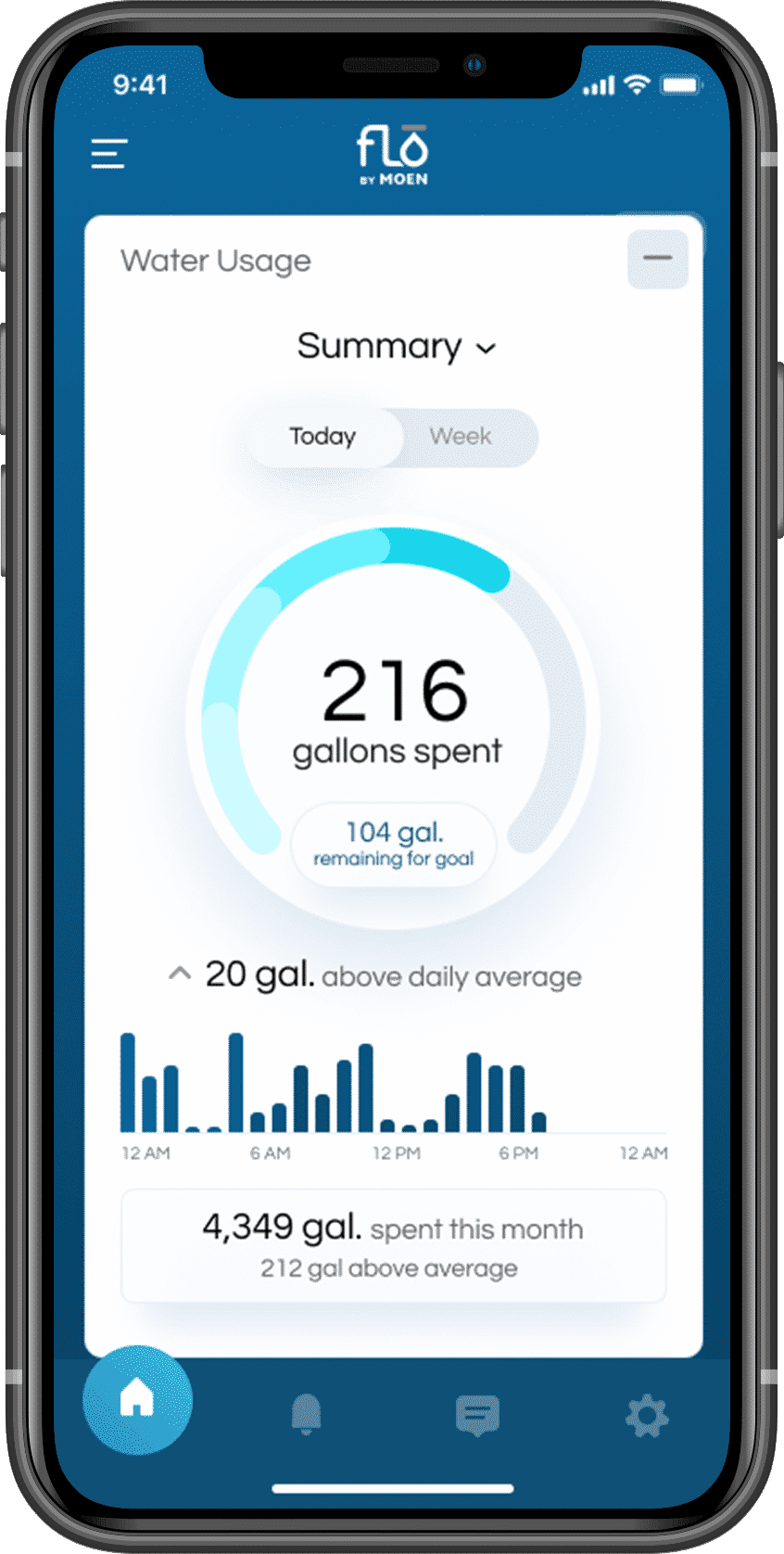 The Flo by Moen Smart Water Shutoff is the industry-leading leak detection and water monitoring device for your home. Installed on the main water supply line, one device protects the entire home from water damage and leaks, guaranteed.
The Smart Water Shutoff continuously monitors your home water pressure, flow rate, and area temperature. A number of real-time tests are ran on the water flow, temperature and pressure in the water system during which the device will automatically shut off the water and analyze the pressure data for any signs of decay.
Flo by Moen Smart Water Detectors can be placed anywhere in your home that may be vulnerable to leaks, such as water heaters, toilets, and washing machines. If an issue is detected, not only will you receive real-time notifications from your Flo by Moen App, but when used with the Smart Water Shutoff*, a leak sensed by the Detector can trigger the shut-off feature to protect the home from water damage immediately.
Check out more in this video!
The Dashboard is the home screen in your Flo by Moen app; here you can access any pending alerts, see the status of your device(s), change your System Mode, and more.
See an overview of your water usage trends, monitor how much water you're consuming, and see your home's flow rate.
 Three modes allow you to  adjust to your personal routine. 
Home Mode is the regular system mode that is recommended for day-to-day use.  
Away Mode is the system mode appropriate for when the inhabitants of the home will be gone for an extended period of time.  
Sleep Mode is a system mode that ignores all proactive and real-time tests, parameters, and quiets all alarm notifications, effectively putting the Flo System to sleep. 
Alerts can be critical in nature, warnings, or simply system notifications
Water System Shutoff is a critical alert related to Flo automatically shutting off of your water as a precautionary measure because Flo detected an underlying critical alert.
Alerts can also be related to water system vulnerabilities such as high or low water pressure. 
Lastly, Flo can send alerts reading general concerns such as the device is offline, general system errors and device memory errors.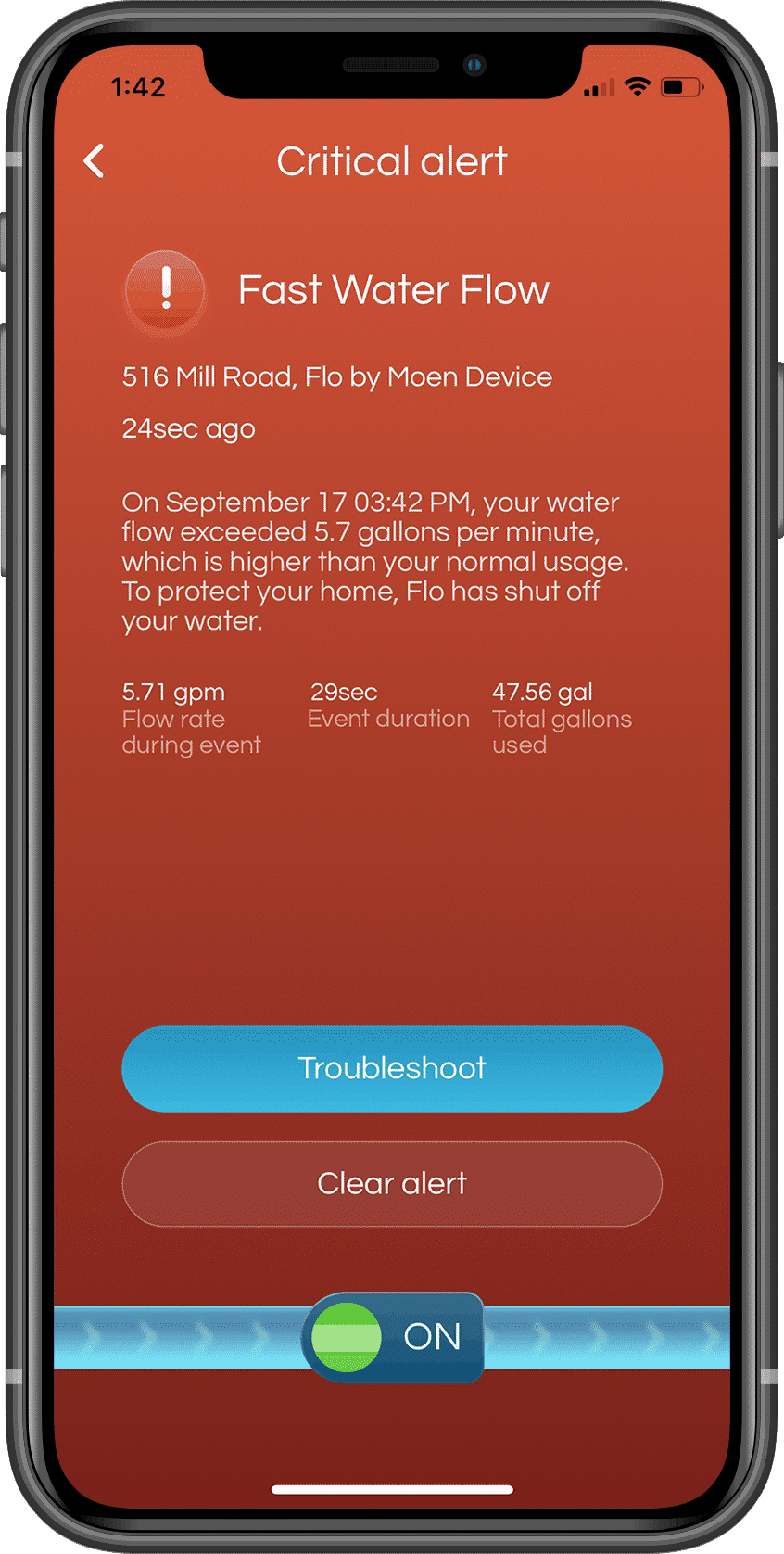 3 Ways Flo By Moen Can Help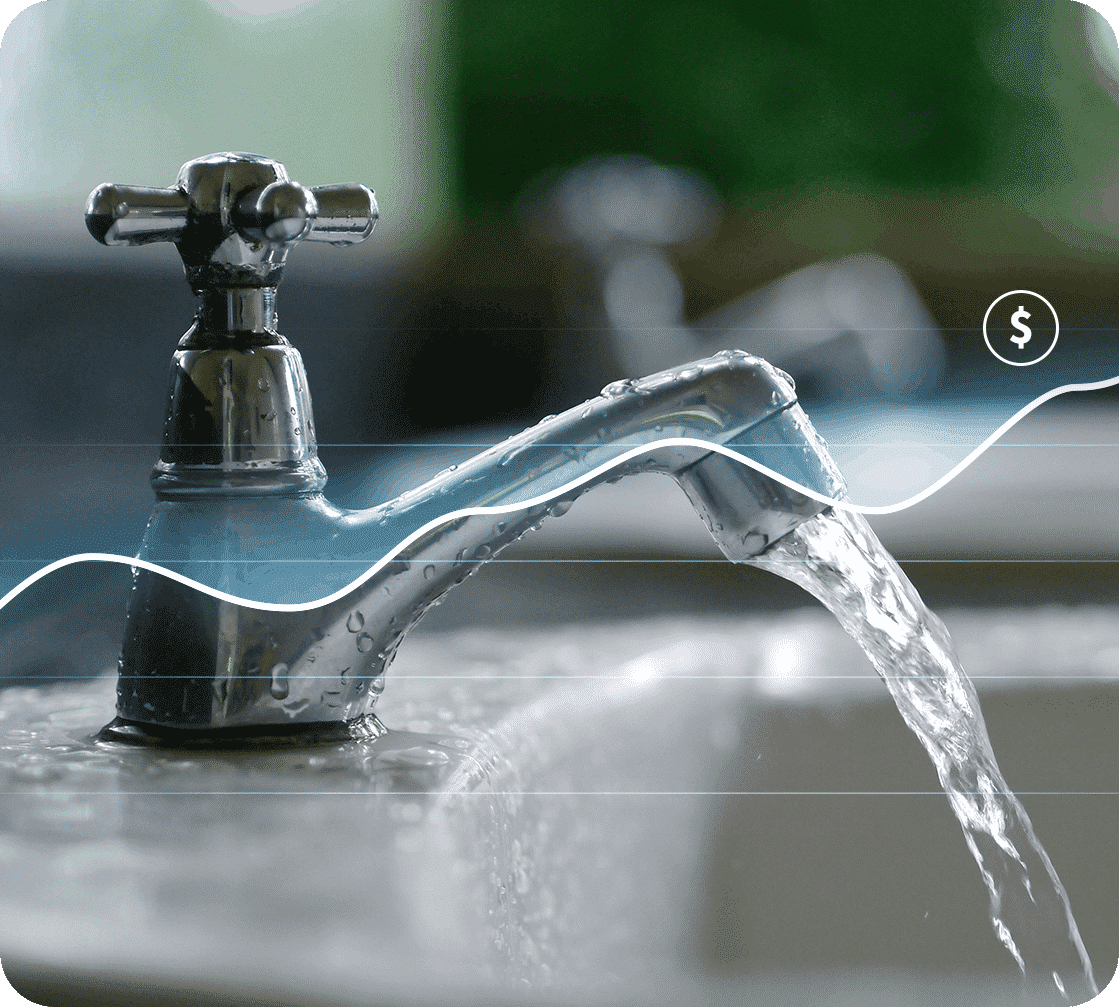 Save Water. Save Money.
Leaks that go undetected waste hundreds of gallons per month, which leads to an unexpectedly high water bill. 
Customizable Security 
Whatever you need, the Flo by Moen Smart Home Water Security System is designed to be customizable for all homes.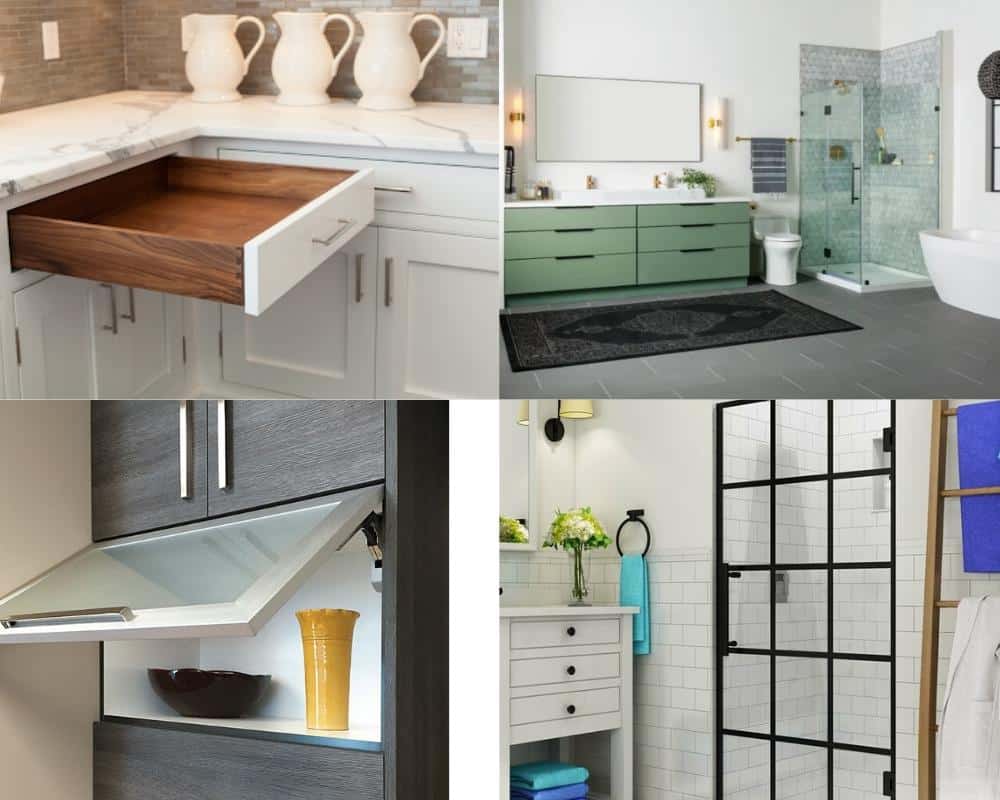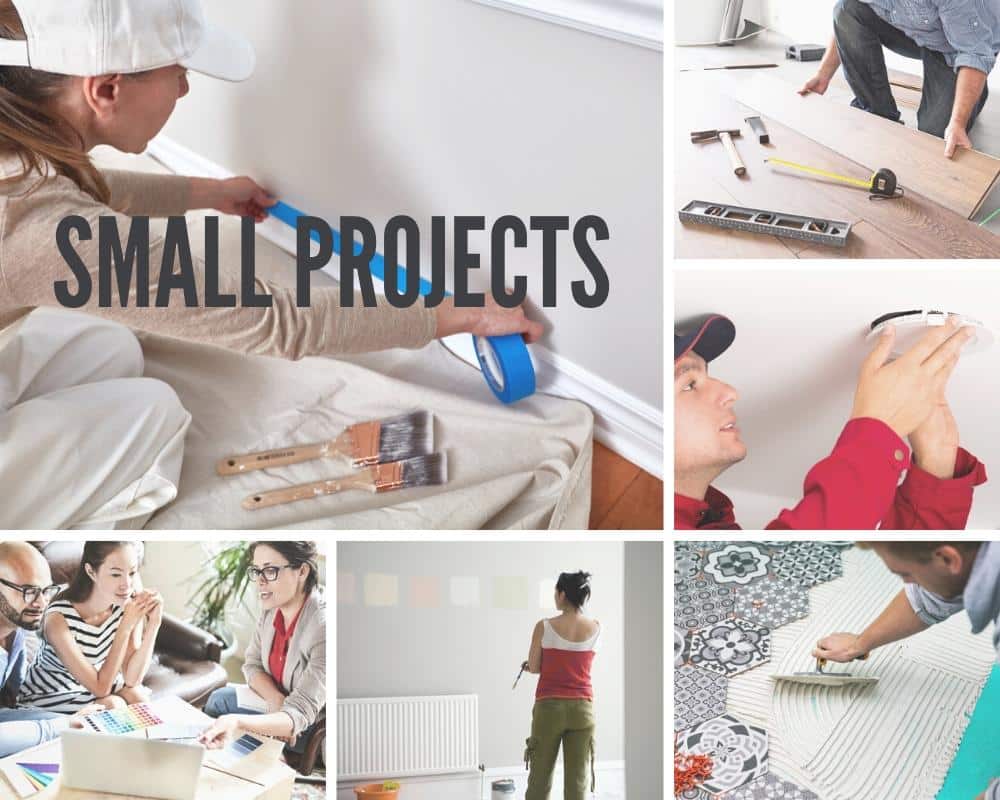 Peace of Mind
Leave your home in confidence that your home is protected from water damage and leaks, 24/7. 
The Power of Water In Your Hands
The Flo by Moen App allows you to control your home's water at your fingertips.