Design + Build Remodeling Contractor
Reinvent Your Home
Kitchens, Baths and Whole Home Remodeling
Design & Construction All Under One Roof
Full Service Kitchen and Bath Showroom (by appt)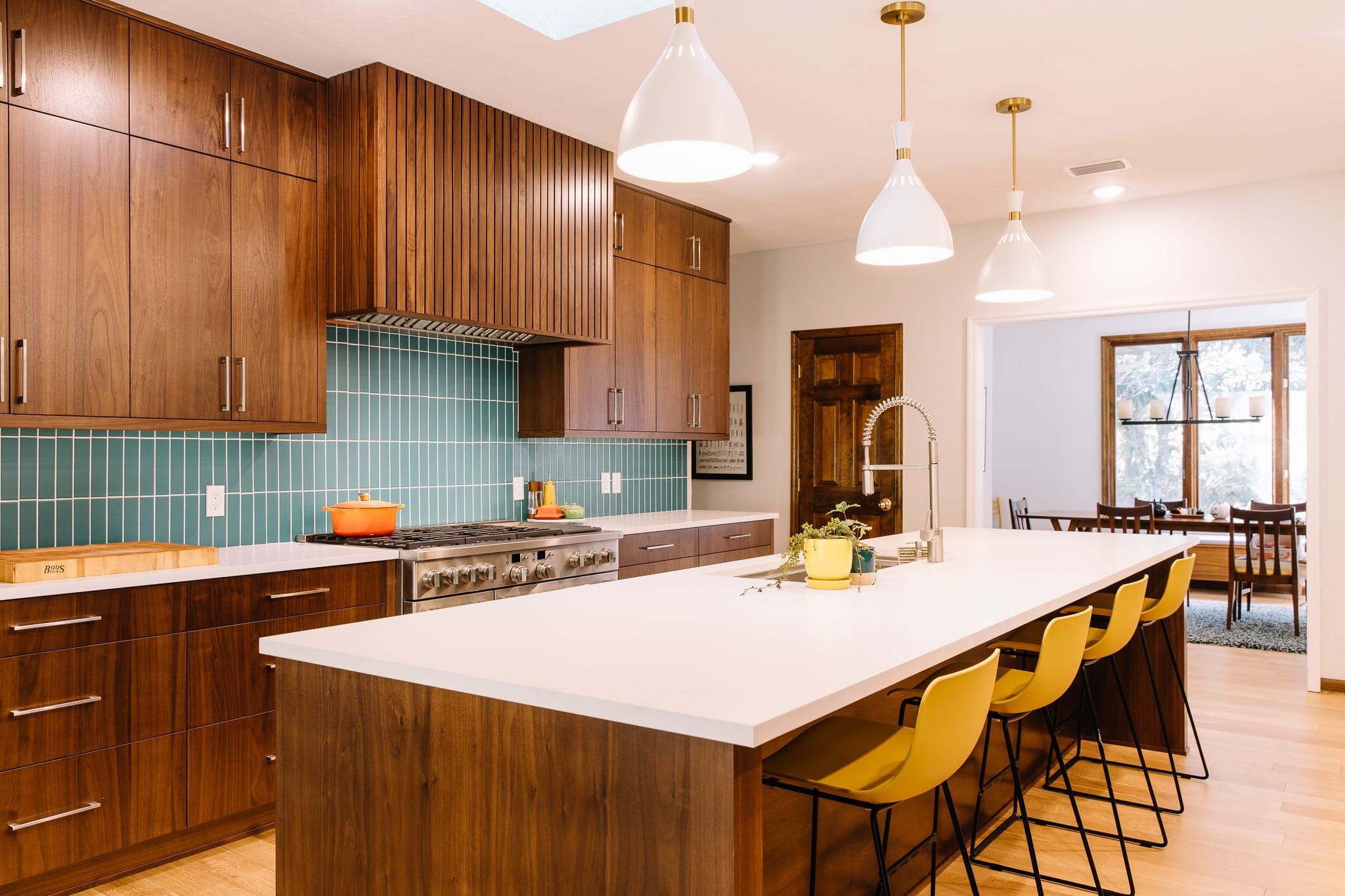 We Exist To Make Your Life Better
We know that poor design and worn out materials in the average home cause a low level of stress and anxiety to its occupants every day. Homes need to be remodeled to this. The problem is it can be hard to know where to start or who to trust.
McManus Kitchen and Bath's design + build approach will help you reinvent your home without the stress and hassle associated with the traditional approach to remodeling.
Get Started with a Design and Budget Consult
The first step is to clarify your design ideas, get an accurate budget and understand the remodeling process. Our design and budget consult is the best way to do this. We provide a 3D concept and a 'Good Better Best' Budget with every consult.
Put an End To Disappointment
Ever been frustrated by delayed responses or felt confused about what to expect?  Worried about unexpected project delays, no shows and surprise costs? 
Poor communication and planning are the two biggest reasons remodeling projects go wrong. They causes mistakes, mismatched expectations and disappointment. 
And Enjoy A Remarkable Remodeling Experience 
From your first phone call with us you'll see the MKB difference.  Our team of experienced designers, project managers and support staff are here to make sure you always know what to expect and to deliver on every promise we make. 
The MKB Difference.
A Process You Can Trust
No more unreturned calls, vague schedules or mediocre design.  Our award winning designers, professional project managers and experienced support staff guide you through the remodeling process step by step.
No Allowances, No Delays
Most contractors give you an "allowance" to buy materials and so then it's your fault if things cost more, you buy the wrong thing or what you want is backordered for weeks.
We choose all your materials together during the design process, order them immediately and store them in our warehouse until they are needed on site.
Better Designs, Better Results
" I never would have thought of that! "  … is a common phrase we hear from our clients.
Traditional remodeling is design, then bid, then build. It flows in one direction and this inevitably leads to missed opportunities and confusion on the jobsite.
Our approach is different… ideas are shared back and forth between you, your designer and your project manager throughout the design process. Because we have our own showroom reviewing material and fixture options is easy and stress free.
The Key To It All: Next Level Communication and Planning
The foundation of every project is communication and transparency. From our very first phone call we want you to understand exactly what to expect and deliver on every promise we make.
5 Year Warranty and Follow Up Period
Its the best warranty in our industry. More importantly we are proactive and follow up with you 6 months after project completion and annually after that to make sure things are still working well.
Want Some Inspiration In Your Inbox?
How Long Does a Remodel Take?
It can take 6 to 10 months from your initial call to project completion. 
Expect to spend 4-7 weeks in design
12-20 weeks to receive materials (lead times are slowly coming down though)
6 to 12 weeks in on site construction (depending on project size).
With all that in mind you can expect construction on your project to start 4-7 months from your first design meeting and for the project to be complete 6 to 10 months from your first design meeting.
How Much Does a Remodel Cost?
Some rough cost ranges
Bathroom Remodels: $35K – $85K+
Kitchens remodels: $65K – $150K +
Whole Home Remodels: $250K – $350K +
We'll be able to give you a more accurate budget if you schedule a D&B Consult. We also have a service called MKB Express for smaller projects.
Our Story
In 2015 we were frustrated. We were using outside designers and vendors like everyone else but were getting fed up with mediocre designs, limited product selections and common issues like poor communication and material delays/mistakes.
We knew there had to be a better way and after some research and debate we opened our showroom, hired a full time designer and started providing services as a design build remodeling contractor.
It was a lot of work and we learned a lot of hard lessons in those first few years but the end result has been fantastic. The design build approach has allowed us to create better designs and bring a much higher level of service to our clients.
Having A Showroom Changed Everything
Saves time and eliminates unecessary project delays
Avoids mistakes when buying materials and fixtures
Provides a great environment to meet, collaborate and enjoy the process!
We have access to everything you might need for remodel in our showroom. But if we don't have exactly what you want we also work with other showrooms and vendors in town.
Our Services
We're a design build remodeling contractor and specialize in gut renovations of kitchens, bathrooms and whole home remodeling. We do additions as well, especially if a kitchen or bathroom are part of the project.
Kitchen Remodeling
Elimate clutter and hard to clean surfaces
Make common tasks more efficient
Enjoy hosting and family time more
Check our project gallery for detailed description of our most recent kitchen remodeling projects including what went well, what didn't and a budget breakdown. 
Bathroom Remodeling
Enjoy an efficient morning routine
Reduce clutter and make cleaning easier
A place to wind down and recharge
Check our project gallery for detailed description of our most recent bathroom remodeling projects including what went well, what didn't and a budget breakdown. 
Whole Home Remodeling
A design build remodeling contractor is the perfect choice if you are planning to remodel your whole home all at once or want to plan your whole home remodel and then do it in stages.
Create a cohesive design that can adapt to future needs.
Modernize Electric, Plumbing and HVAC for greater efficiency.
Add on, move walls and create your perfect home.
Check our project gallery for detailed description of our most recent whole home remodeling projects including what went well, what didn't and a budget breakdown.
Are We The Right Choice?
Choosing the right remodeling contractor is an important first step in any project. Not every contractor is right for every project and you want to understand your needs and how the contractor you choose can meet them. 
One of the first things we discuss during our discovery call is "are we a good fit for each other". We'll ask some questions about your expectations and tell you how we work. If we are not a good fit for your project we are happy to recommend other people you can call. 
If you're not ready for a discovery call yet but would like more information about your options when choosing a contractor read our guide by clicking the button below. 
Frequently Asked Questions
Do I need to move out during the remodel ?
Depending on the scope of work for the remodel you most likely will be able to remain in your home. We strive to be as unobstructive as possible when it comes to remodeling so when it comes to the job site we want it to be a comfortable environment for you to be around. With the use of our dust control and cleaning products the spaces in your home that are not being remodeled should remain habitable for you. 
Where will you store all the materials? Will the jobsite be very dirty?
We store all materials in our warehouse unitl the are needed on site. We also provide a trailer on site for storage of any materials that will be installed within the next few days.  
We use the HEPA fitlers, air movers and dust barriers around the work area to separate and keep the jobsite clean and liveable. Our goal is to make staying in your home during a remodel as easy of a process as possible. 
Will my project increase the value of my home?
In short the answer is yes, but there are a lot of factors to consider and we don't think ROI should not be the primary reason for remodeling your home. Most studies show that roughly 70-75% of the money put into remodeling your home will come back as added value.
But remodeling is about more than ROI. It about making your life easier and more enjoyable. It's about makeing family and guest more comfortable in your home. For us those are the more important reasons to remodel. 
Are you expensive?
I would say you don't hire us for the lowest price, you hire us for the best experience.
Our Good Better Best proposal will outline all the costs associated with your project, including our project management and design fees, so you can make an informed decision.
Do You Use Project Management Software?
Yes, we use a program called BuilderTrend to manage our projects. This provides you a portal to access all your project information inlcuing schedules, payments, daily logs and messages. 
How long have you been in business ?
The owner, Paul McManus, has been working on homes in Tallahassee for more than 25 years. He started out as a painting contractor and then a handyman. In 2006 he got his contractor license and began doing more extensive remodeling and construction.
In 2015 he opened the McManus Kitchen and Bath Showroom and started specializing in  kitchen and bathroom remodeling.
About the Owner, Paul McManus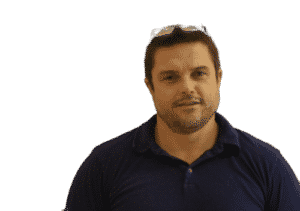 I fell in love with remodeling in college. I was studying architecture at the University of Florida when I took a job as a house painter on the weekends to help pay for school. I realized I loved the hands-on work as much as I enjoyed the design and that put me on a path to become a remodeling contractor. 
I wound up running my own painting company while in school and after school that evolved into a handyman service and would eventually become a remodeling contractor.
I attended various trade schools all over the country to gain experience and in 2006 got my residential contractors license.
In 2015 I opened our kitchen and bath showroom and started specializing in kitchens and bathrooms with our current design+build approach.
The showroom and adjacent warehouse has been a game-changer for us. It allows us to display unique products that were previously unavailable in Tallahassee and it has increased our ability to serve our customers significantly. 
On a personal note, I love to travel and have visited more than 38 countries, many of them during my time in the US Peace Corps in Zambia and also during a 4-year stint as an international bike tour guide.
Serving Tallahassee For More Than 25 Years
Transparent Pricing and Fixed-Price Contracts
Full-Service Design and Construction
Lic# CRC1331326
At McManus Kitchen and Bath we know people are happier when they have a home that is easy to care for and that makes their daily routine more enjoyable.
The problem is most homes were not designed with your long-term health and happiness in mind. In order to correct this, remodeling the home is necessary.
A lot of people put off updating their homes because they're not sure where to start and are unsure of the costs. That's why we've created a single place where you can meet with a interior design and construction professionals to get the help and advice you need.
We start each project with a Design and Budget Consult so you can clarify your design ideas and get a Good Better Best budget for your project.
To get started just contact us to schedule a consult.