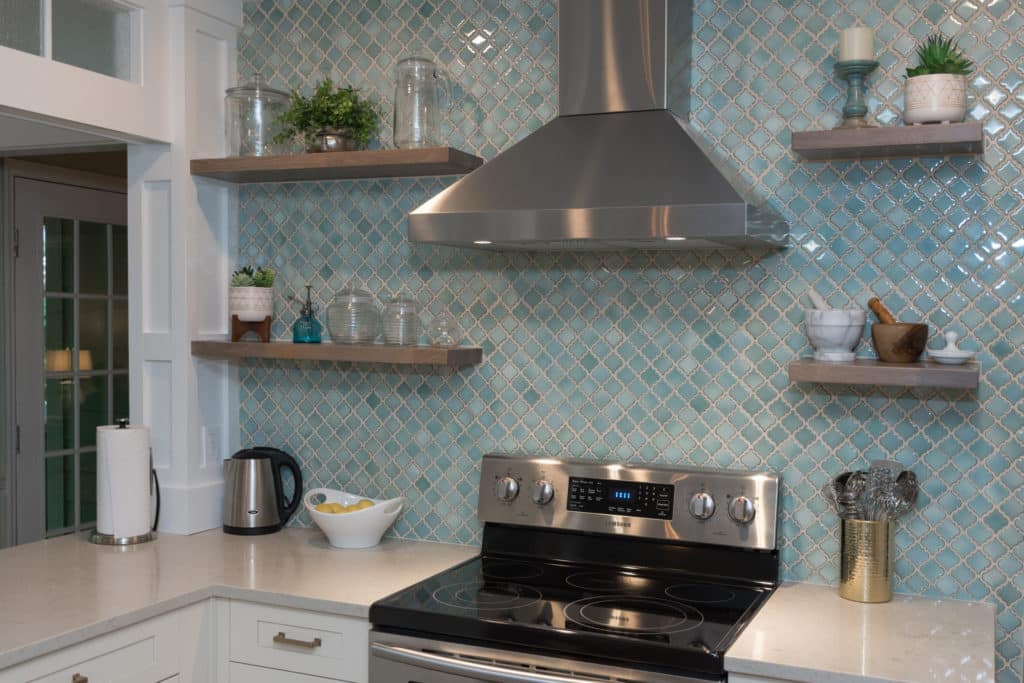 McManus Kitchen and Bath provides a single place where you can work with interior design and construction professionals who can help you create a happy, healthy home. We start each project with a Design and Budget Consult. It will help you clarify your design ideas, understand the remodeling process and create a Good Better Best Budget for your project. Click Here to Schedule a Consult
---
Home Air Quality and Your Kitchen Range Hood
Your kitchen is a significant source of indoor air pollutants. Gas ranges create carbon monoxide and nitrogen oxides. All ranges produces smoke, grease particles, and other fumes. A kitchen range hood that just recirculates is not enough, you need to vent your range hood to the outside.
On new homes its most likely you're kitchen range hood will be vented to the outside by default and make up air
Air Quality and Makeup Air
Venting your kitchen range hood to the outside can also decrease air quality. How? It has to do with what we call "make up air". Anytime you remove air from your home via a range hood or bath fan you're creating a slight vacuum, or negative pressure in your home. You're removing air from your home so new air has to come in. If a range hood is over sized (meaning it's drawing too much air) that makeup air could be coming from potentially bad places like your fireplace flue or seeping the holes in the ceiling that lead to the attic.
Range hoods are rated in CFM, or cubic feet per minute. Most range hoods have 3 speeds. Florida building code says if you're range hood is more than 400 CFM you need to install a Make Up Air System. That's why you see a lot of range hoods on the market rated to 390 CFM. Now, 390 CFM should be fine for most kitchens with standard cooking appliances. However today larger cooktops and ranges are becoming popular as are range hoods that are mounted in the ceiling, rather than above the range. In those situations a higher CFM range hood may be needed and make up air become an important consideration.
A make up air system brings in fresh air from the outside whenever air is vented from the home. They can be very simple passive systems that work by sensing any negative pressure in the home or more complex systems that are tied electronically to the range hood. Some models will filter the air first, other do not. More expensive systems will heat or cool the air before bringing it into the home. These are called ERVs or Energy Recovery Ventilators. They work by exchanging or mixing incoming air with air in your HVAC system to heat or cool the air as needed before blowing it into your home.
Who Install Them?
Your contractor should specify a make up air system during the design phase if one is needed. They should go over the options with you so you can choose the system that suits your needs and your budget. Their HVAC contractor will install these systems in your home.
Make up air systems themselves are fairly simple but they are part of a more complex air quality systems in your home. If installed improperly or if the wrong unit is used it can affect the humid and comfort of your home so it pays to work with an experience pro.
Thank you for reading! We'd love to be a part of your next remodel. Check out our design services page
Paul McManus
McManus Kitchen and Bath