McManus Kitchen and Bath provides a single place where you can work with interior design and construction professionals who can help you create a happy, healthy home. We start each project with a Design and Budget Consult. It will help you clarify your design ideas, understand the remodeling process and create a Good Better Best Budget for your project. Click Here to Schedule a Consult
__________________________________________________________________________________________________________________________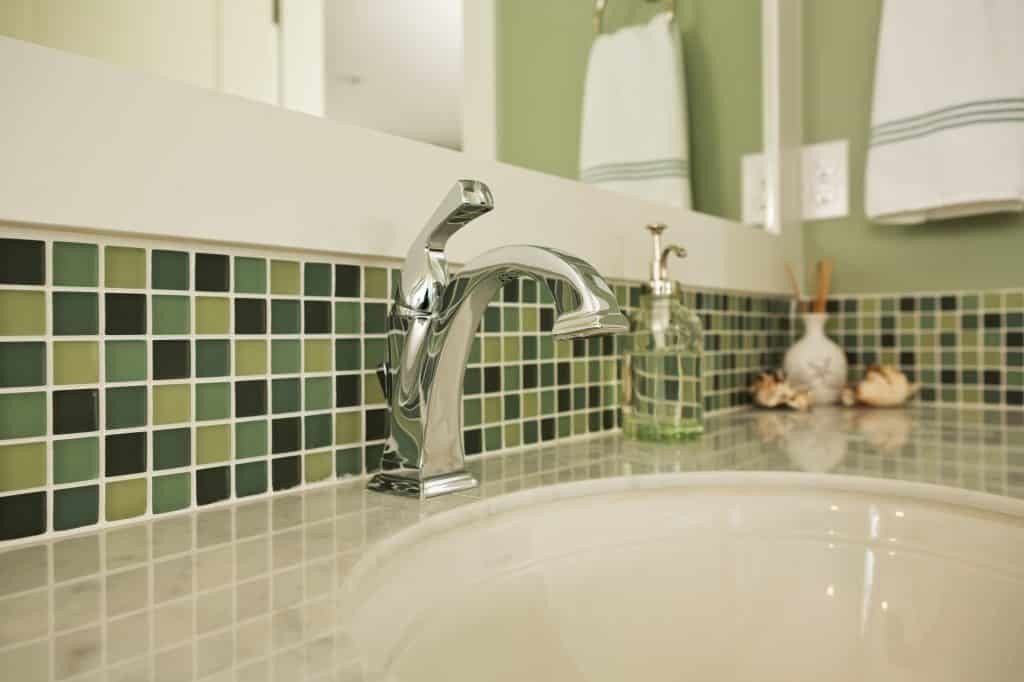 Our friends over at Ferguson Bath and Lighting in Tallahassee have written a great post about choosing a bathroom faucet. We've summarized the post here, you can read the complete post on their website: Ferguson Bath and Lighting Tallahassee
How to Choose Your Bathroom Faucet
Choosing a bathroom faucet is mostly about finding a style that suits your taste but there are some important features to be aware of like the compatibility of your sink and faucet, handle type and finish. There are also some great new features these days like touchless faucets.
Compatibility between the sink and the faucet
Different sinks have different hole patterns and your faucet must match. Typical hole patterns you will find are single hole and 3 hole sinks. 3 hole sinks can have either a 4″ spacing or a 8″ spacing. 3 hole bathroom sinks with a 4 inch spacing can use either a centerset faucet or a mini spread faucet. See below for a description of bathroom faucet types.
---
Bathroom Faucet Types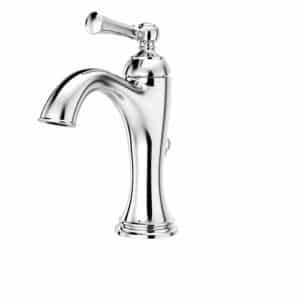 Single Hole Faucets
If your sink is drilled for a 3 hole faucet but you want a single hole faucet you might be able to purchase a deck plate to cover the additional holes. Single hole faucets are great because they are easy to clean around and are easy to operate for people with mobility issues. There are also great for use with under-mount sinks.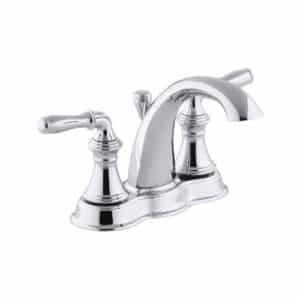 4″ Centerset Faucets
Centerset faucets sit on a deckplate which connects the two handle bodies with the spout body. This has historically been the most popular type of bathroom faucet though many people are switching to single hole faucets now.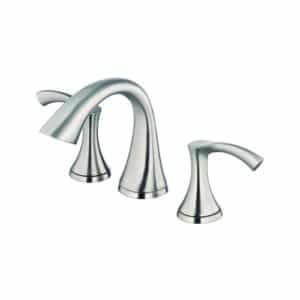 4″ Mini-spread Faucets,
Will fit the same sink configuration as the 4″ center-set faucets. The difference is that the mini spread has 3 individual pieces not connected by a deck-plate. Many vintage sinks and sinks for small bathrooms use this type of faucet.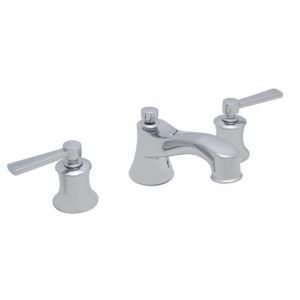 8″ Widespread Faucets
I like 8″ spread faucets because they are easier to clean around but they are not super common in the bathroom. The faucet body and handles are all separate pieces.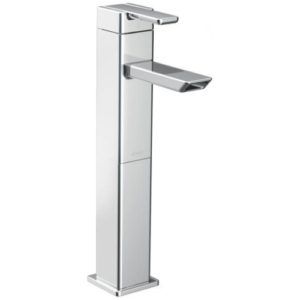 Vessel Filler Faucets
Are taller and intended for vessel style sinks which sit on top of the counter. Measure the height of your bowl to make sure the faucet is tall enough for your bowl sink.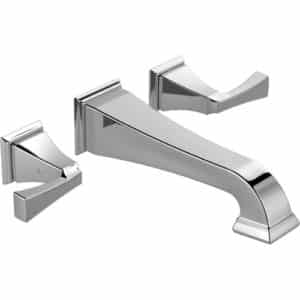 Wall Mounted Faucets
Installed directly to the wall above the sink rather than on the counter-top or sink itself. Not as popular today as they once were because the cost of installation is greater. But they are a great option because they don't take up any counter space, allow for easy cleaning of the sink and look cool!  Measure the distance from the wall to the center of the sink to make sure the faucet is long enough.
---
Our Advice: Hire a plumber
I suggest you hire a plumber to install your bathroom faucets for several reasons. A plumber will replace the cutoff valves at the same time he installs the faucet which is a good idea if your valves are more that 10 years old. The plumber will also make sure the faucet is compatible with the sink, connect the drain pipes correctly and can easily trouble shoot any issues that might arise. Faucet installation typically only costs $75 to $100 and can save you hours of frustration and trips to the store.
If you need a recommendation for a plumber give us a call or drop us an email and we are happy to help.
---
Paul McManus
Certified Residential Contractor