McManus Kitchen and Bath provides a single place where you can work with interior design and construction professionals who can help you create a happy, healthy home. We start each project with a Design and Budget Consult. It will help you clarify your design ideas, understand the remodeling process and create a Good Better Best Budget for your project. Click Here to Schedule a Consult
__________________________________________________________________________________________________________________________
What's the best option for updating kitchen cabinets? Your three main options are painting, refacing and new cabinets. Each has its pros and cons and only you can decide what's best for you and your home. We'll outline some of the things to think about for each approach in this post.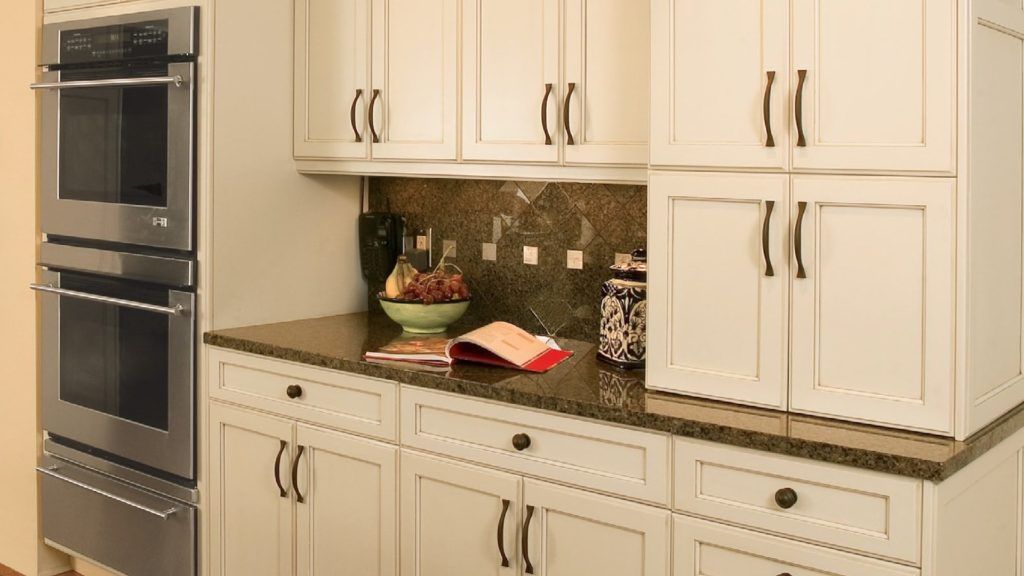 Option One: Painting
Pro's: Inexpensive, easy to DIY, quick fix. Con's: short term fix, can't change kitchen layout, can't change door style, not upgrading hinges or drawer glides
Probably the simplest and least expensive way to update your kitchen cabinets is to paint them. You can do it yourself for under $200 or pay a professional who would do it for $3000 to $5000. A proper paint job, using the right type of paint and the right prep work, should last 3 to 5 years before it really starts showing wear. I would budget about 5 days to properly paint your kitchen cabinets.
---
Option 2: Cabinet Refacing
Pro's: Less expensive than new cabinets, can make some layout changes and modify cabinets, can update drawer glides and hinges, can change color and door style, done quickly (about 5 days). You can DIY your reface if you have the skills. Con's: More costly than painting, some layout changes possible but some limitations too, inside of cabinets are not updated.
The main cost savings with cabinet refacing comes from the fact that the sink, backsplash, countertops, and other kitchen surfaces don't need to be replaced in the process – they can stay exactly as they are. An average cabinet refacing project costs around $14,000 When we add refacing to our Good, Better Best budget sheet the cost of refacing is very close to the cost of our "Good" line of cabinets. However, because refacing does not require extensive demo, counter top replacement, new sink, faucet, plumbing install costs etc… The cost of a refacing project is about 1/2 of the cost of a project with new cabinets. If you are considering replacing your countertops as part of your refacing project then it might make sense to also look at the cost of new cabinets.
---
New Cabinets
Pros: The most flexibility in design options including layout changes, custom organizers, specialty cabinets and doors etc… Cons: Most expensive option, also takes the longest.
If budget was not an issue most people would chose new cabinets. We have had a few clients chose refacing over new cabinets even when refacing was more expensive because refacing is so much faster and less disruptive than new cabinets but on the whole most people would prefer new. There are a ton of options when considering new cabinets so a professional kitchen design makes sense. Also, when doing new cabinets it often make sense to replace the flooring, lighting, backsplash tile etc… so the costs can really add up. An average cost for a kitchen remodel is about $40,000
---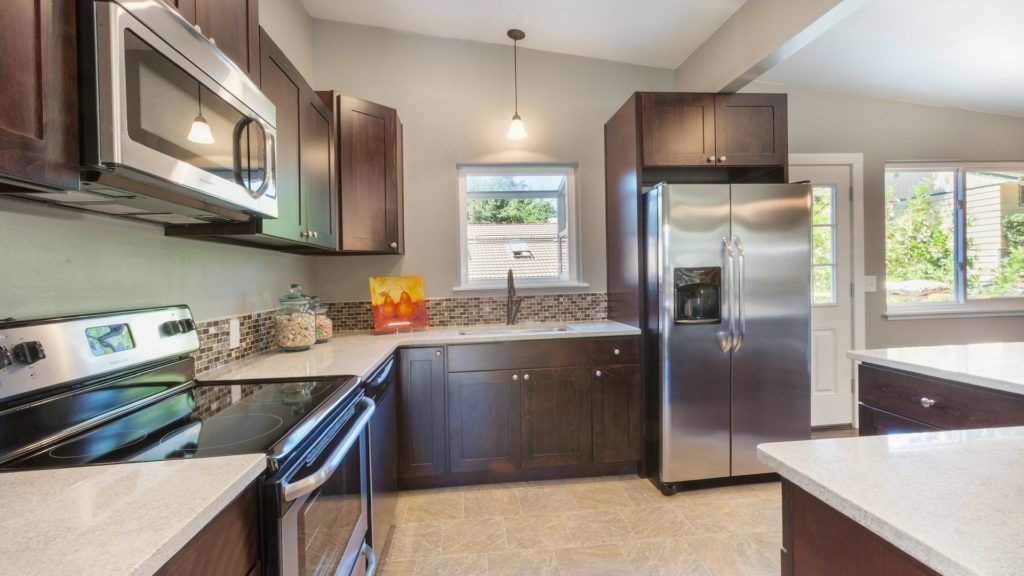 Learn More
Updating your kitchen cabinets is more complicated than many people realize. There are a lot of things to consider. If you'd like to discuss your project ideas and get some advice just give us a call, we're happy to help. Sometimes just a little advice over the phone is all you need.  
Thank you for reading! If you think refacing cabinets is the best route for you check out our process