Factors That Affect Cost in a Kitchen Remodel
As with any project, there are both obvious and not so obvious elements that can affect the cost of your kitchen remodel. From individual material costs, to install costs, to your choice of contractor, a lot of factors can tip your budget in the wrong direction if you aren't careful. In this article we will discuss some of the facotrs to look out for so you can make smart deisions during your kitchen remodel!
How Much Does A Kitchen Remodel REALLY Cost?
As you might assume, the cost of a kitchen remodel can be drastically different depending on size, type of contractor, materials used, etc. The first thing to know before you remodel is that the range of budgets for a kitchen remodel is massive. If you want to see how drastically the budgets for kitchen remodels can differ, check out the Recent Projects section of the McManus Kitchen and Bath website! From $11,000 poolhouse kitchenettes to $135,000 single kitchen remodels, there are a lot of options to look at. So what ARE the important cost affecting factors to look at?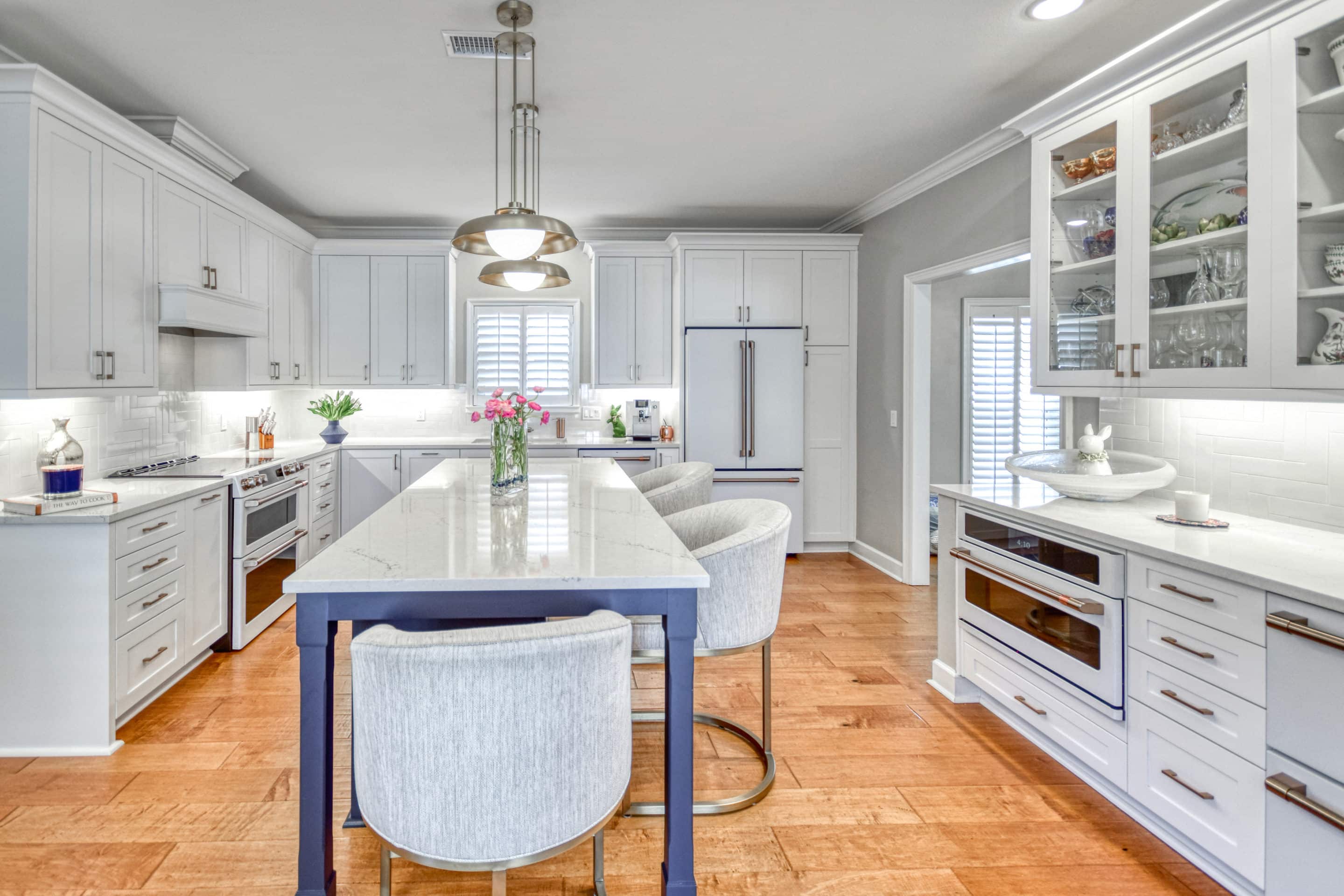 It is easy to lust after the best and brightest trends when starting your new kitchen, but be warned that you get what you pay for. If you want an ultra-modern kitchen with all the latest bells and whistles, expect to pay substaintially more than if you were aiming for a middle of the road kitchen that is still beautiful, but may not have every feature that you want. 
Flooring
Click the image to see this homeowner's full kitchen remodel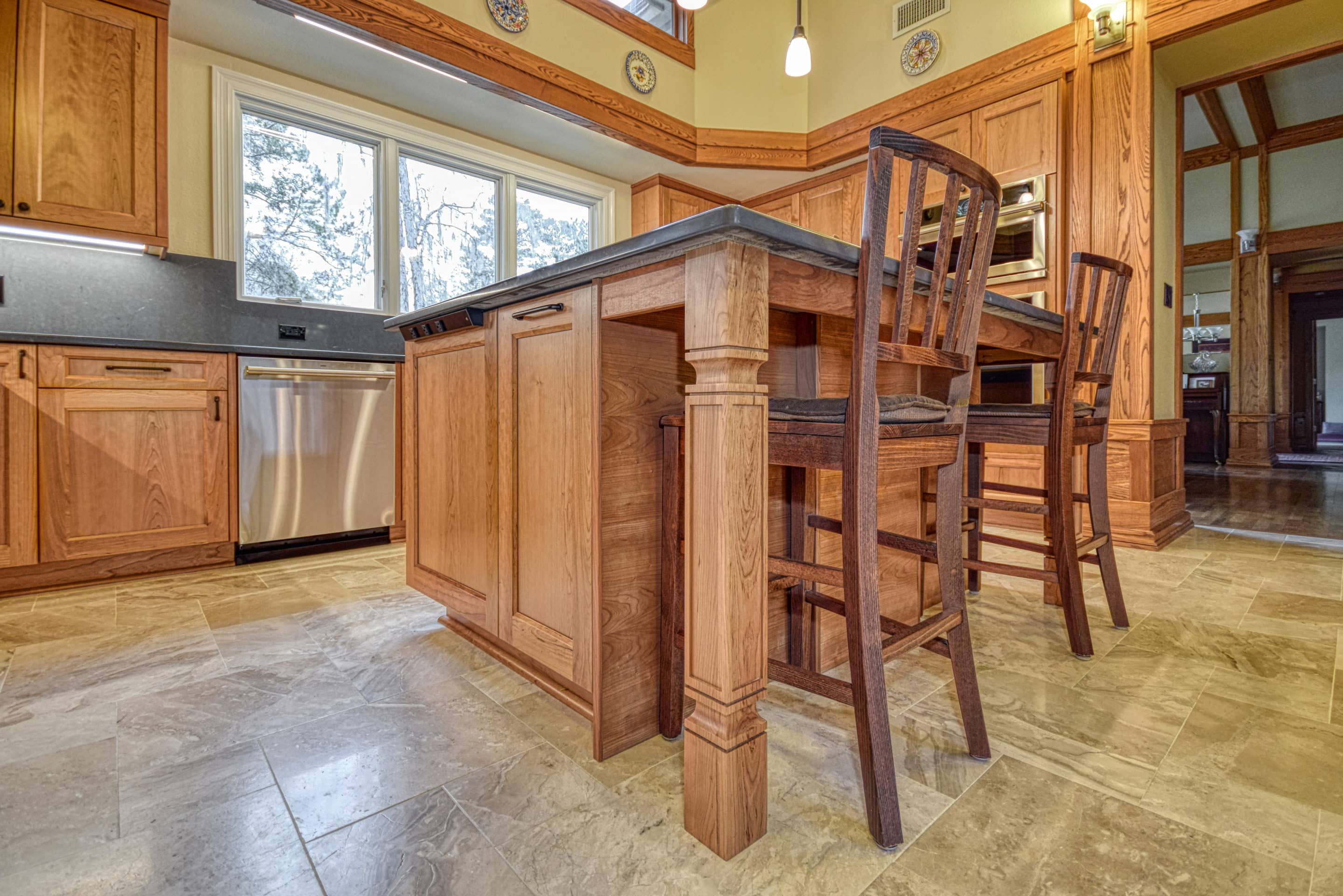 Flooring is one of the biggest cost movers for any kitchen remodel. For example, a marble floor tile like the one we have linked can will cost you over $9 per sq. ft. While the luxury vinyl plank we have in our showroom will cost you $0.67 per sq. ft. Factoring in the amount of square footage in your kitchen, this number will add up quick. Both options can look beautiful in the right context and will have pros and cons. Another thing to note is that if you are looking to increase resale value, the flooring should continue underneath your cabinets, further increasing your budget.
Cabinetry
Click the image to see this homowner's full kitchen remodel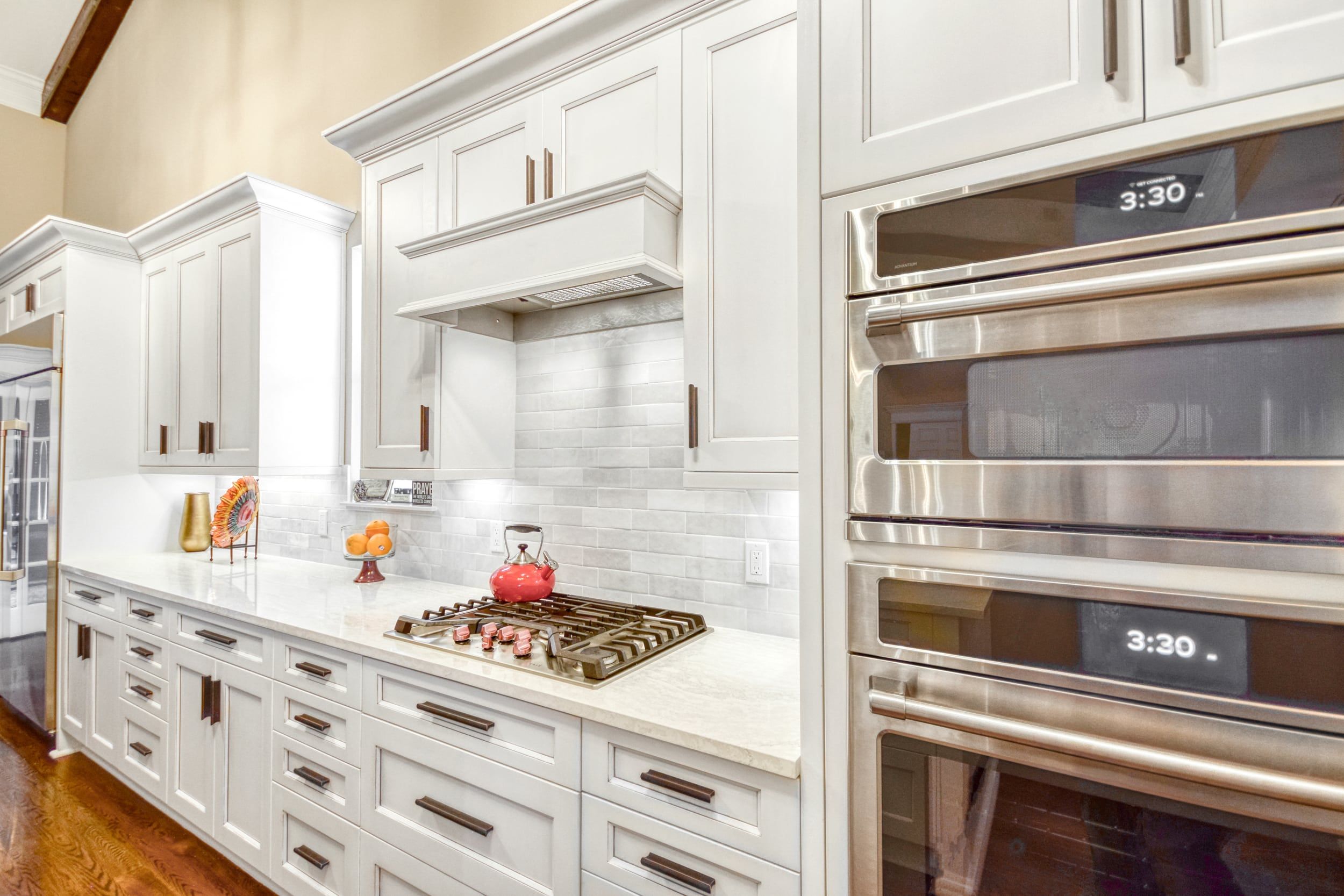 Cabinets are the other major cost mover in kitchen remodeling. The range of prices for cabinets is very large and they can often take up a good majority of your total budget for materials. This is for two reasons:
1: The sheer amount of cabinets that will go into a kitchen
2: The price of an individual cabinet
As you would assume, these two factors work together to quickly increase the price of your cabinetry budget and as such, the overall cost of your kitchen remodel. If you would like to explore good quality cabinets that at different price points, check out the lines that we carry in the list below. Each line will have a different cost that will fit into our "Good-Better-Best" approach to budgets, with each category increasing in price. The main difference between the categories isn't the quality you get, but rather, the customization options available in each cabinet line.
Good:
Better:
Best: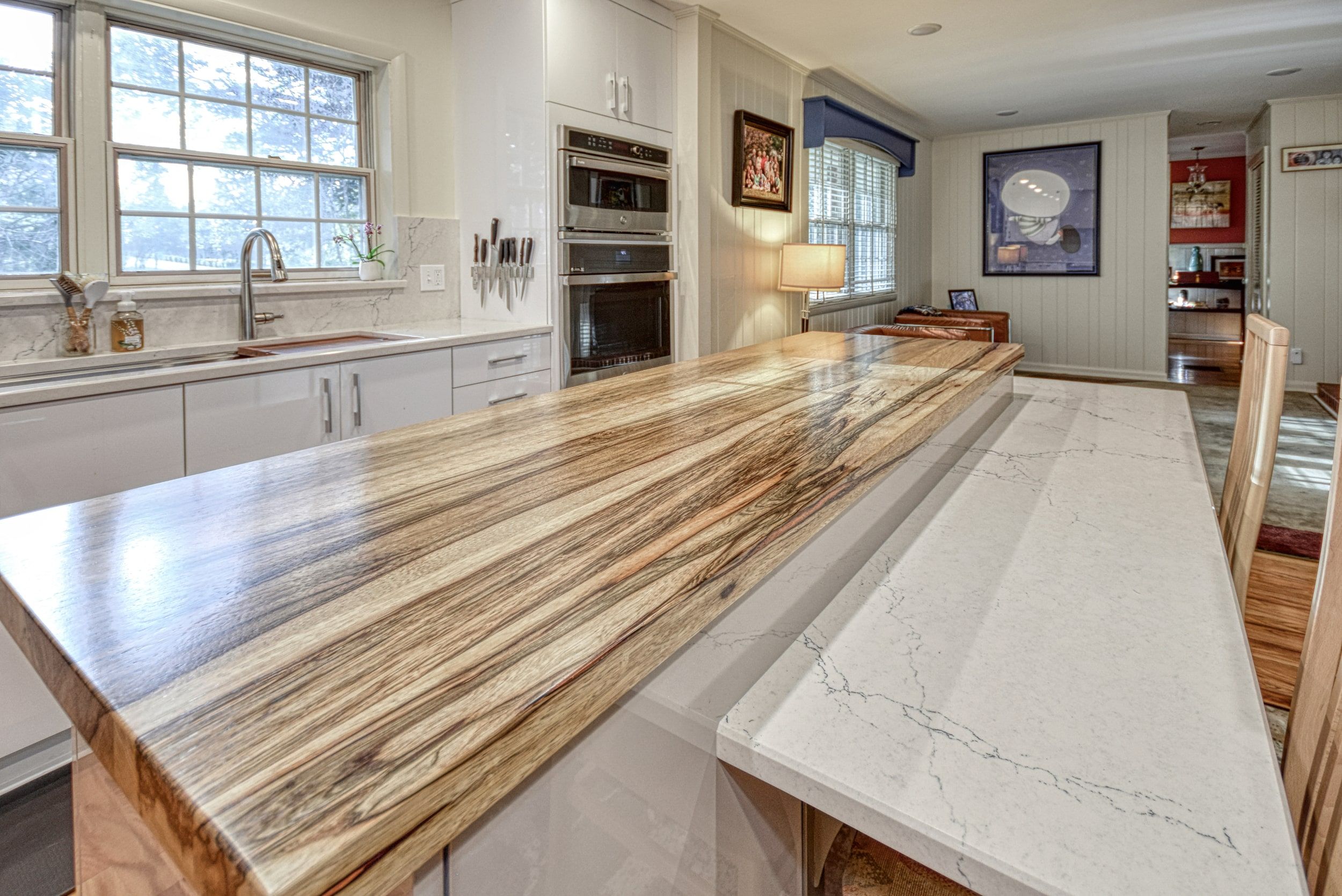 Countertops are only slightly less of a cost mover than flooring and cabinetry, but don't let that make you complacent. Counters can be as expensive or as cheap as you like, but that doesn't have to affect the function and quality of your kitchen remodel. You could have a less expensive solid surface countertop or rather pricey quartz countertop and either way create a lovely design in your new space. Keep in mind however, that countertops are priced by the square foot, so increasing size will rapidly increase the cost. Once again, this is a matter of matching your tatse with your budget. Check out some examples of what was discussed here.
Appliances
Click the image to see this homeowner's full kitchen remodel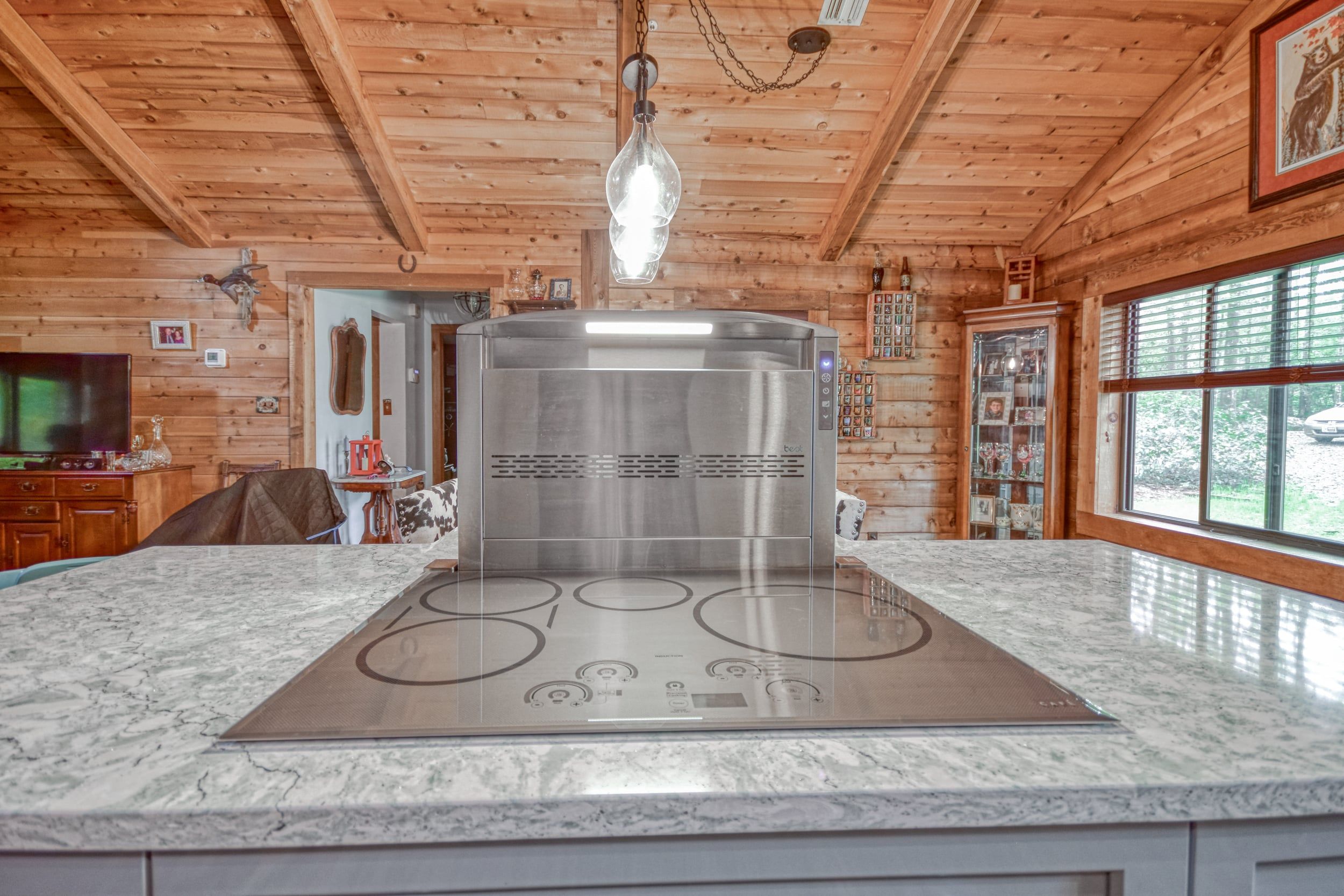 The appliances are big ticket items when it comes to kitchen remodeling. An important thing to remember is that you dont always have to get new appliances when remodeling your kitchen. Saving your old appliances (i.e. refrigerator, dishwasher, etc.) can be cost effective and still fit with your overall design. This is not to mention the insane lead times (as of 2022) for kitchen appliances.
Labor
Click the image to see this homeowner's full kitchen remodel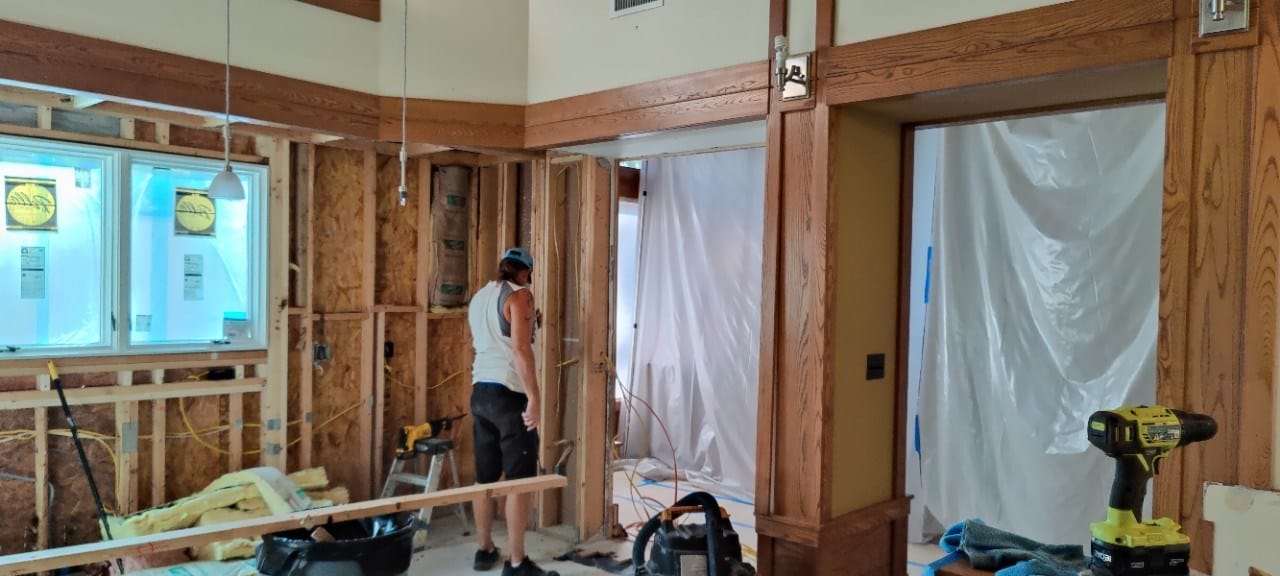 Labor costs are an often overlooked factor when it comes to the cost of remodeling. People often find the prices for materials they like and create a budget in their head without considering the cost of installation. Often, the cost of labor in a kitchen remodel is about equal to the cost of materials. This sounds shocking to many would-be remodelers, but it is an unavoidable truth. Obvoisly these costs will slightly differ depending on your project but long story short… DO NOT UNDERESTIMATE LABOR COSTS.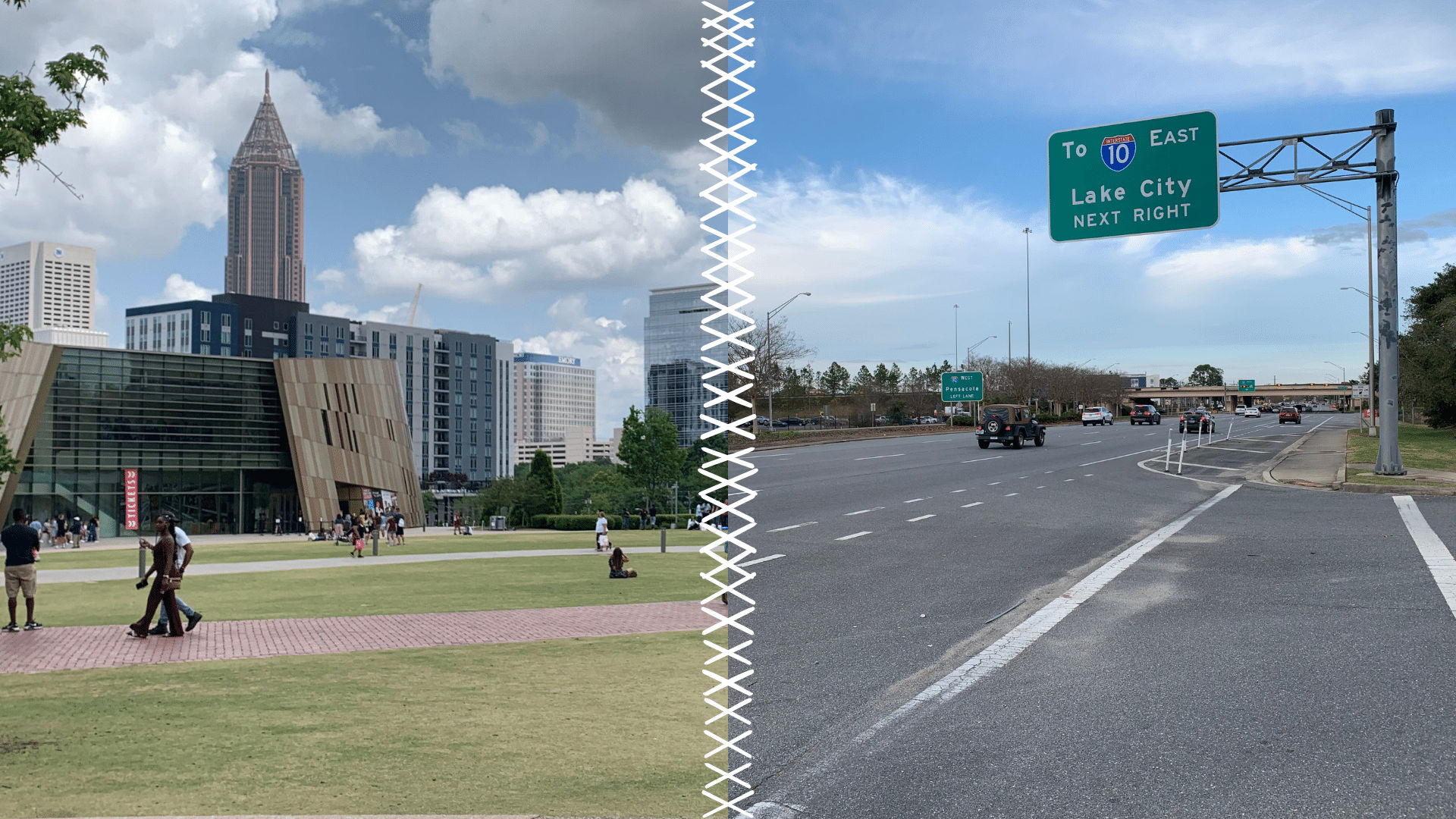 The location of your kitchen remodel is a huge factor in the cost of your remodel. For instance, a kitchen remodel in Tallahassee, FL, where McManus Kitchen and Bath is, would be cheaper than a kitchen remodel in a place like downtown Chicago or Manhattan. Big cities tend to have higher costs of materials and higher wages, meaning that your budget could go up across the board soley based on your location.
Your Choice of Contractor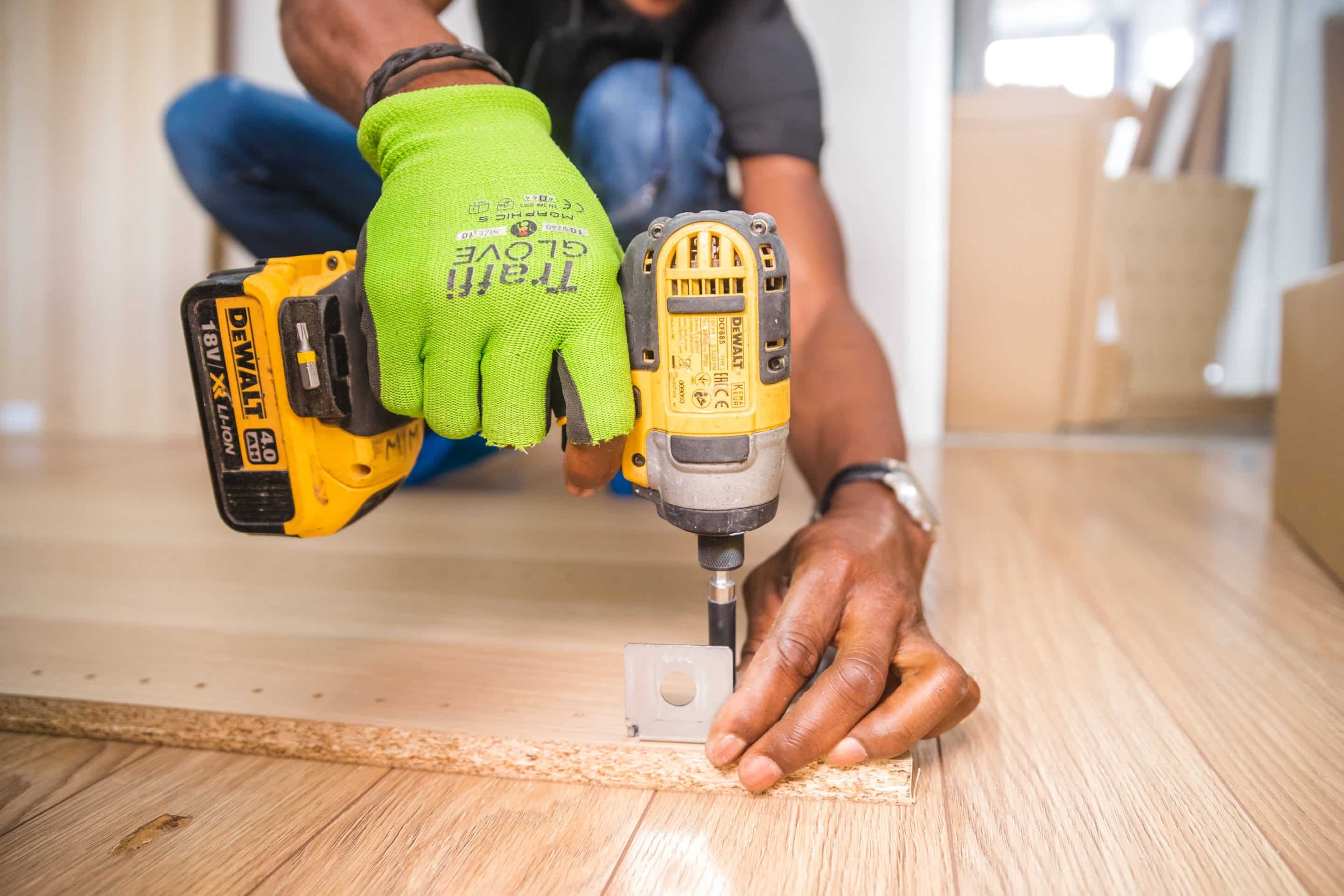 Your choice of contractor can be a huge factor in determining your budget. As with everything in the remodeling process, you get what you pay for, and that continues to hold true with your choice of contractor. On the whole, a more experienced and trusted contractor will probably charge more, but there are many other factors to look at when determining what contractor is best for you and your ideal cost. A traditional contractor will have you sort out your material selections and designs separately from them and then you will have the responsibility of coordinating these components. Conversely, a design-build remodeler will have your general contractor, sub-contractors, designers, project manager, and warehouse all in one location. This means that a lot of stress is taken off of the backs of the homeowners, but will also cost more money for the service. Everyone has different needs, but check out our article about why we think you should work with a design-build remodeler.
Let Us Help You With Your Next Kitchen Remodel!
Remodeling costs can vary based on a number of factors. For your kitchen remodel, it's best to work with a quality contractor who communicates their process from start to finish.
That's McManus Kitchen and Bath! We'll work with you every step of the way to make your dream a reality. Get in touch with us today to schedule a consult.
Ready To Remodel?
McManus Kitchen and Bath is a design and build company specializing in kitchen and bath remodels