McManus Kitchen and Bath provides a single place where you can work with interior design and construction professionals who can help you create a happy, healthy home. We start each project with a Design and Budget Consult. It will help you clarify your design ideas, understand the remodeling process and create a Good Better Best Budget for your project. Click Here to Schedule a Consult
---
---
Ready to get started on your project? 
---
Hiring a Contractor
A lot of articles you read about finding a contractor try to scare you into thinking that finding a good contractor is really hard and most contractors are out to swindle you.
Many of these posts are written by lead generation or review sites (like Pro.com, Angie's list, Houzz, Home Advisor etc…) with the goal of convincing you to buy their services. Not exactly impartial… and probably written by someone without any real experience hiring a contractor.
In this post I want to outline 8 simple steps you can take to find, evaluate and hire the best contractor for your remodeling project.
8 Steps for Choosing a Remodeling Contractor
---

What's Their Specialty? 

Construction is a wide and complex field.  A contractors license allows a contractor to do all types of work but building a new home is very different from remodeling a home and even more different than doing commercial work.

Look for a contractor who specializes in the type of work you are looking for. If a contractor lists too many "specialties" on their website (i.e. if they do new home construction, additions and remodeling) that could be a red flag. Its very hard to be good at everything. 

You want to hire a contractor who specializes in the work you want done.

---
Step 1: Create a list of 3 – 5 contractors
You have to create a short list of contractor. Stat with a simple google search, post to facebook and contact the Tallahassee Builders Association to ask for recommendations. 
Be Specific 
When searching or posting online use terms specific to the work and location you are looking for for example:

"remodeling contractor Tallahassee",
"Bathroom remodeling Tallahassee"
"Cabinet Refacing Tallahassee"
---
Step 2: Qualify Each Contractor Online
Visit Their Website

Check their license
Check their insurance
Look for testimonials, reviews and past work
---
Step 3: Create a Scope of Work and Budget

** Very Important**
A scope of work can be as simple as a one page document that lists the work you want done or it can be more detailed. Give the scope of work document to each contractor that bids on your project. This way you can be sure they are all bidding on the same things.
If the scope changes during the process then email anyone who has already submitted a bid and let them make changes based on the new scope.
---
Step 4: Invite Contractors to Bid
This will require them to visit your home which provides you another way to evaluate them. How they communicate with you before during and after the visit is a good indicator of how your project will be handled. Don't tolerate lateness, failure to return calls within 24 hours, or other poor communication.
We created a list of simple questions you can ask during their visit, you can read it here.
---
Step 5: Collect all the bids
For a moderate project like a kitchen or bath remodel it should not take longer than a week to get an estimate from a contractor.
Ask how long it will take for them to complete the bid and hold them to it.
If they miss their own bidding deadline that's not a good sign.
Anyone who give you a bid on the spot should be disqualified. It takes time and thought to develop and accurate estimate, no matter how much experience you have.
---
Step 6: Evaluate the Bids
Return to your scope of work and check that each contractor is bidding on the same work to be done.
A one page bid is not confidence inspiring. Even the simplest remodeling jobs take 2 to 4 pages to outline properly.
---
Step 7: Meet with Your Top Choice
Choose your favorite bid or bids
Meet with the contractor in person to review the bid
Review the bid in detail and ask questions
---
Step 8: Sign a Contract
An estimate is just that, an estimate of costs. Once you choose the contractor who will perform the work they should spend time creating a fixed price proposal for you and a contract that outlines all materials to be used, work to be performed, the project schedule etc…


---
Bonus Info: 
The Difference between a Contractor and a Tradesman 
The term contractor is often used incorrectly. A contractor is a licensed professional. Without a contractors license you should not call yourself a contractor. Its confusing because a lot of tradesmen call themselves contractors… drywall contractors, flooring contractors etc… but unless they hold a contractors license issued by the DBPR they are not really contractors.
A lot of handymen will try to represent themselves as contractors as well.  They may be very good at what they do and be knowledgeable in their field but they are limited in the scope of the work they can legally do unless they hold a contractors license.
Don't get yourself into trouble by hiring a handyman when what you need is a contractor.
Contractors are professionally licensed, tradesman are not.
Tradesmen can not pull permits and should not do any work that requires a permit without being supervised by a licensed contractor.
---
Why Hire a Licensed Contractor
A contractor's license issued by the Department of Professional Regulation and ensures 6 things:
The contractor is registered with the DBPR and any complaints could make them subject to fines or even losing their license.
They have passed a background check – they are not criminals
They have passed a credit check – they are not bankrupt
They have at least the minimum required liability insurance ($300,000)
They must earn continuing education credit each year to stay up to date on building codes and best practices
The contractor has passed the contractor's exam, a 2 day comprehensive exam covering many aspects of building including code enforcement, best practices, accounting and project management.
These are minimum standards and you should still vett your contractor further using the tips above. But hiring a licensed contractor eliminates a lot of potential problems right away.
Thanks for reading! We'd love to be a part of your next remodel. Check out our design services page.
---
Paul McManus
Certified Residential Contractor (lic# CRC1331326)
---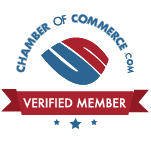 Tallahassee Kitchen  & Bathroom Construction