McManus Kitchen and Bath provides a single place where you can work with interior design and construction professionals who can help you create a happy, healthy home. We start each project with a Design and Budget Consult. It will help you clarify your design ideas, understand the remodeling process and create a Good Better Best Budget for your project. Click Here to Schedule a Consult
__________________________________________________________________________________________________________________________
A few months back, we did a post on the common questions we get about Ikea kitchen cabinets. No surprise that one of the top ones was whether they're a less expensive route. Our conclusion? When all is said and done, using Ikea cabinets doesn't shave that much off the average cost of a kitchen remodel in Tallahassee. And because the cabinets must be built on site, you'll need to add time and labor costs to your bottom line.
How to Bring Ikea Kitchen Products Into Your Kitchen Design
A lot of people, though, love the fun and modern look Ikea has to offer. Now that we have a store relatively close by in Jacksonville, we thought it would be fun to show you some ways to incorporate Ikea products into your new kitchen design. Here we go.
Chop Chop
Have a small kitchen but still want an island for storage and prep work? Ikea's rolling islands and carts are stylish and affordable. The stainless steel Flytta kitchen cart is sturdy and has lockable wheels that keep it firmly in place while slicing and dicing. The Rimforsa workbench (pictured) adds glass and bamboo for a warmer look that works in a variety of kitchen styles.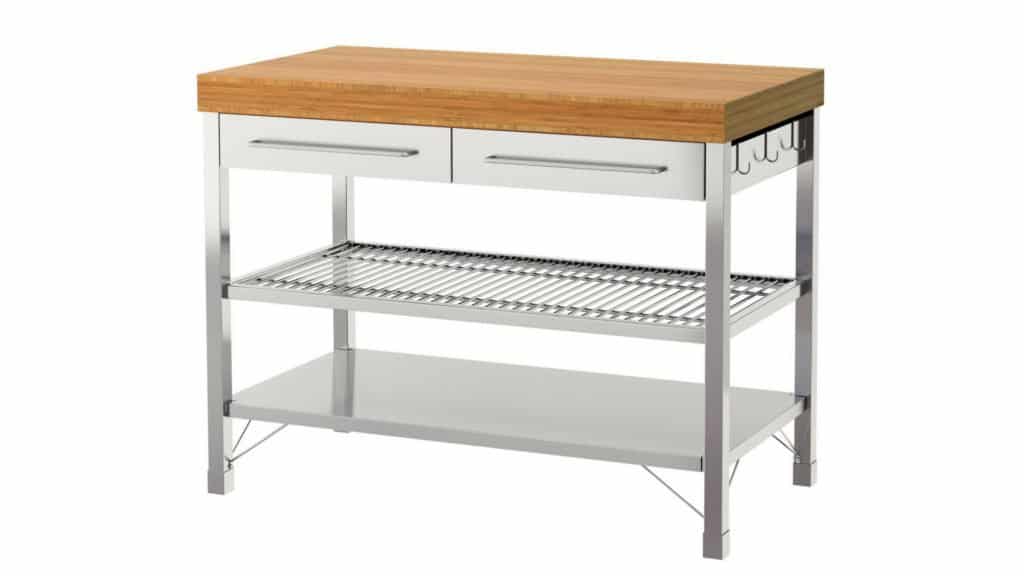 It's over two feet long and doubles as a serving piece. The Smaata chopping board is made from solid acacia. Gentle on your finest knives, it's beautiful enough to be permanently left out on the counter. And speaking of knives, the Ikea 365+ is a modernistic take on a standard knife block. No slots here – the sleek glass and cork accessory is filled with tightly placed plastic strands that let you insert knives in any order you prefer.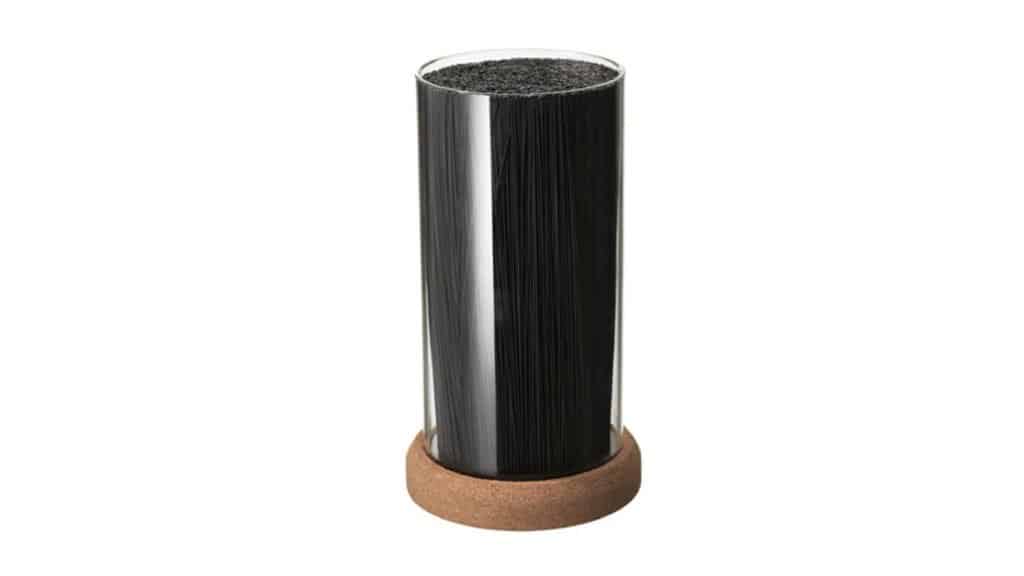 Handles With a Twist
Who says hardware can't be soft? A fun look that's currently trending in all the "hip" home furnishings stores is leather loop drawer pulls. Ikea's version, the Osternas, is a stainless steel and dyed top-grain leather one with a pigmented surface. They look great in modern and farmhouse style kitchens alike and allow for an easy upgrade to basic drawers and cabinets. And the leather ages beautifully over time!
Pack it Away
No one does storage like Ikea. The Algot is a customizable and versatile wall unit that can be combined in many different ways to adapt to your kitchen's space. Whether you use it as a focal point of the room or tuck it out of sight in a closet or pantry, the optional hooks, mesh baskets, and pegboard make this an incredibly useful piece at an affordable price. You can even add LED spotlights.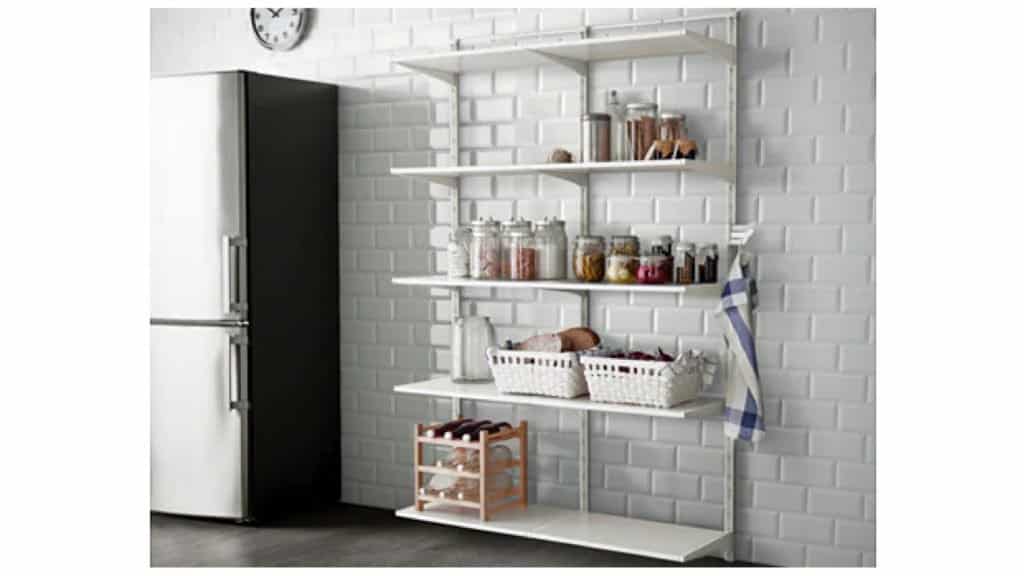 Lighten Things Up
One of the quickest ways to give your kitchen a fresh look is with new lighting. But it can get expensive changing them out all the time. Ikea is known for it whimsical and colorful lighting options. These 3 options show you just how diverse the store's pendant line can be.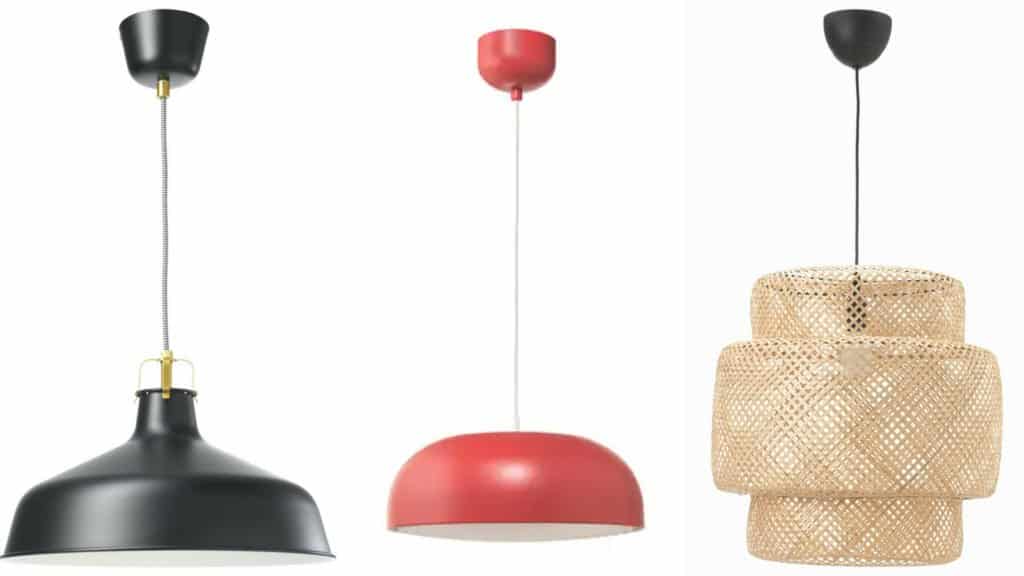 Left to right: the Ranarp is a classic pendant that's crafted with details like steel joints and a striped textile cord. The Nymane adds just the right amount of attitude to an otherwise neutral room. And the bamboo lattice Sinnerlig invokes a casual beach house feel. All these lights look great over an island, peninsula or kitchen table and, best of all, are reasonable priced so you can change them with the seasons.
Learn More
Designing and remodeling a kitchen can overwhelm, but we do our best to make it a fun and satisfying experience. And we love some of the super versatile and functional Ikea pieces that easily blend into any kitchen remodeling project.
Thank you for reading! We'd love to be a part of your next remodel. Check out our design services page