The Best Kitchen Backsplash Ideas to Transform Your Kitchen
Do you want to change the look and feel of your kitchen in a way that's quick, easy, and affordable? Updating your backsplash is an awesome way to get the most bang for your redecorating buck.
To help explain why this often-overlooked area has such a huge impact on your kitchen, let's take a closer look at what a backsplash is and how to make the best and most effective use of this essential kitchen element.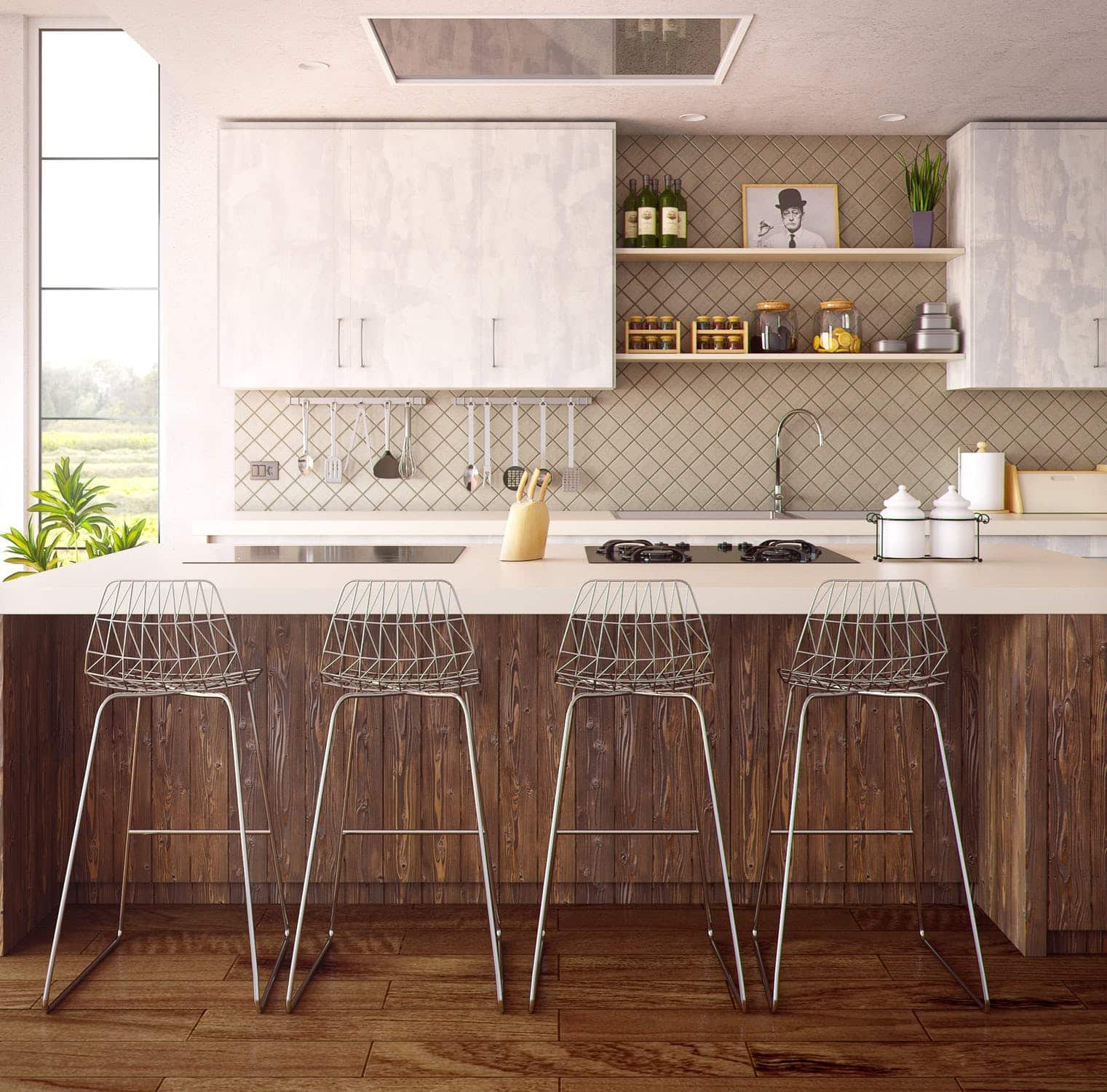 What is backsplash?
Strictly speaking, a kitchen backsplash is a material that is used to embellish and protect the wall areas that extend from the countertop to the cabinets.
But if we're talking on a design level, a kitchen backsplash is a blank canvas begging to be filled in, offering a golden opportunity to inject some vibrancy and personality into your kitchen decor.
Done in a single neutral color, the backsplash fades into the background for a discreet and understated look. Done with a little style and pizzazz, however, it becomes an eye-catching focal point. We'll get into the details of choosing patterns, textures, materials, and colors for your backsplash below.
But before you even begin to think about design, you need to know how to measure your backsplash so you can get the right amount of material for the project and avoid those last-minute trips to the store to fill in missing spaces or replace broken tiles.
How much backsplash will I need?
Calculating how much backsplash you'll need is pretty straightforward.
First, measure the length and height of your backsplash area and multiply the two numbers. Repeat this for as many sections as your backsplash has. Then, add together all the amounts and multiply by 1.1 so that you have about 10% extra material to play around with if any of the materials get broken or need to be trimmed into unusual shapes.
That's it! With your measurements in hand, now you can start shopping for materials.
Selecting a backsplash that fits your style
You're spoiled for choice when it comes to backsplash tiles because they come in so many different shapes and styles. But how do you navigate all these options? Let's break it down.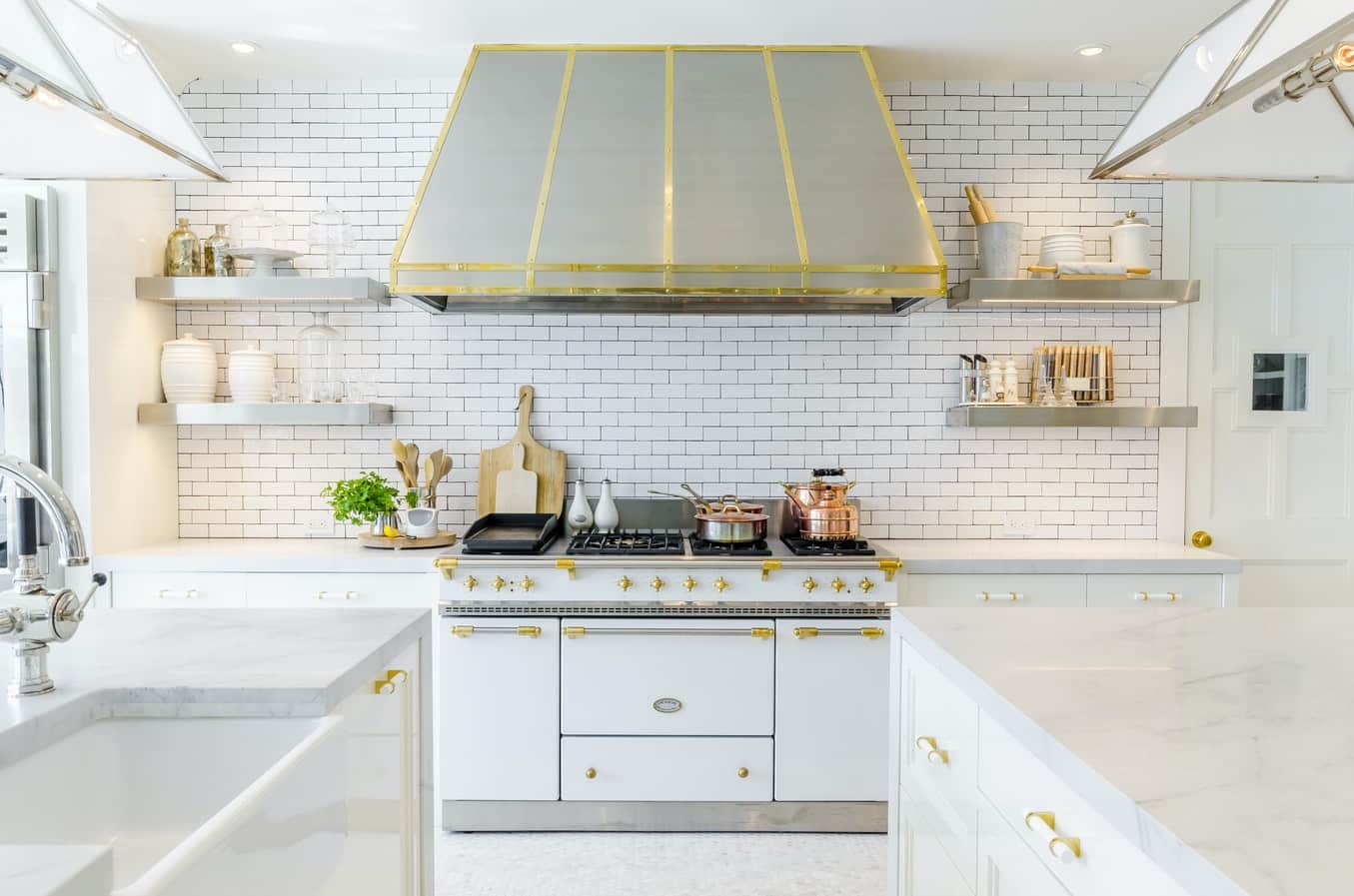 Shape
If you want a look that's classic and timeless, you can't do better than the traditional subway tile. A series of horizontal rectangles create a network of clean lines that is subtle, sophisticated, and trend-proof.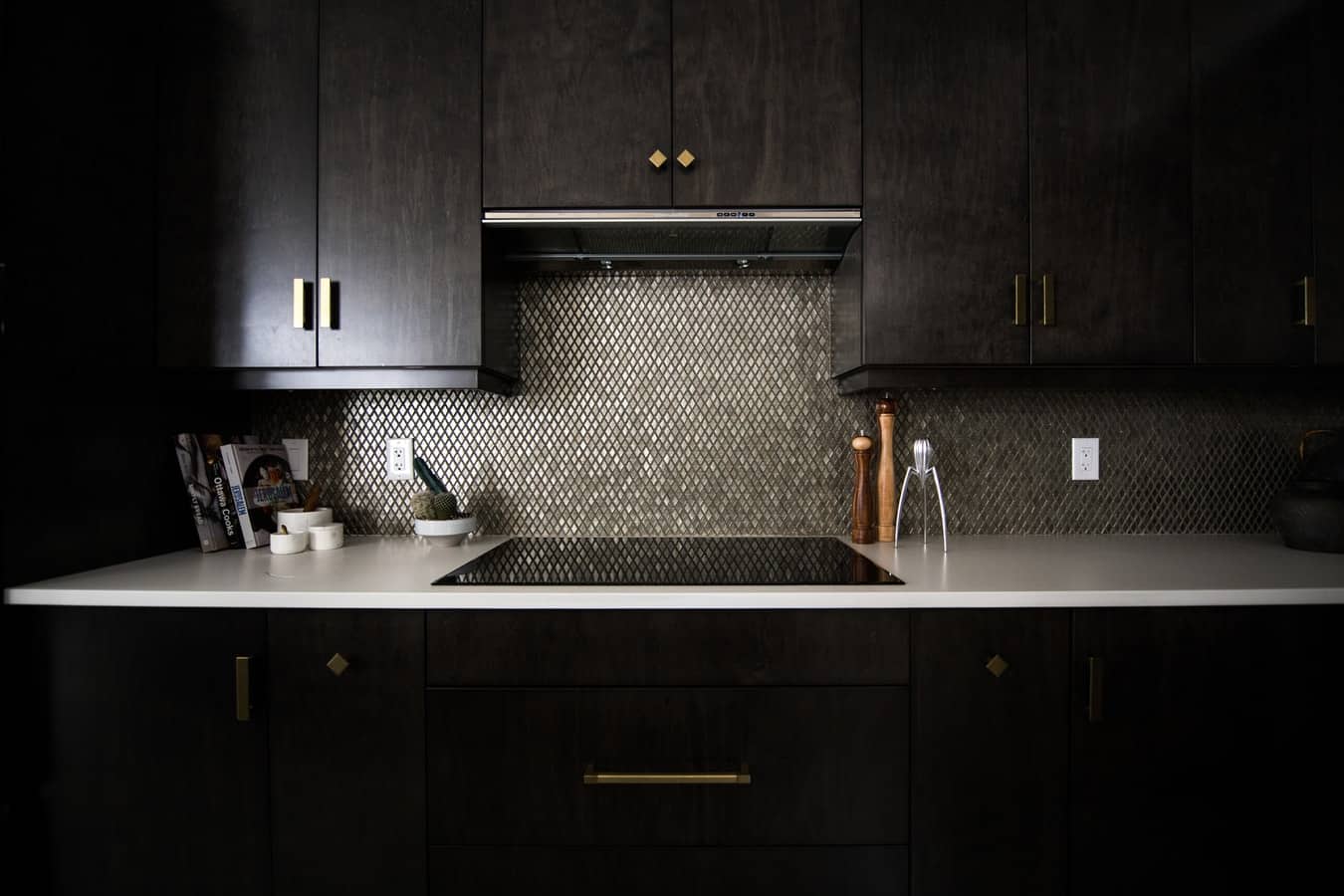 If you want something a little edgier, consider unique shapes such as honeycombs, chevrons, wave patterns, and more. Patterns like these are designed to stand out and make a statement.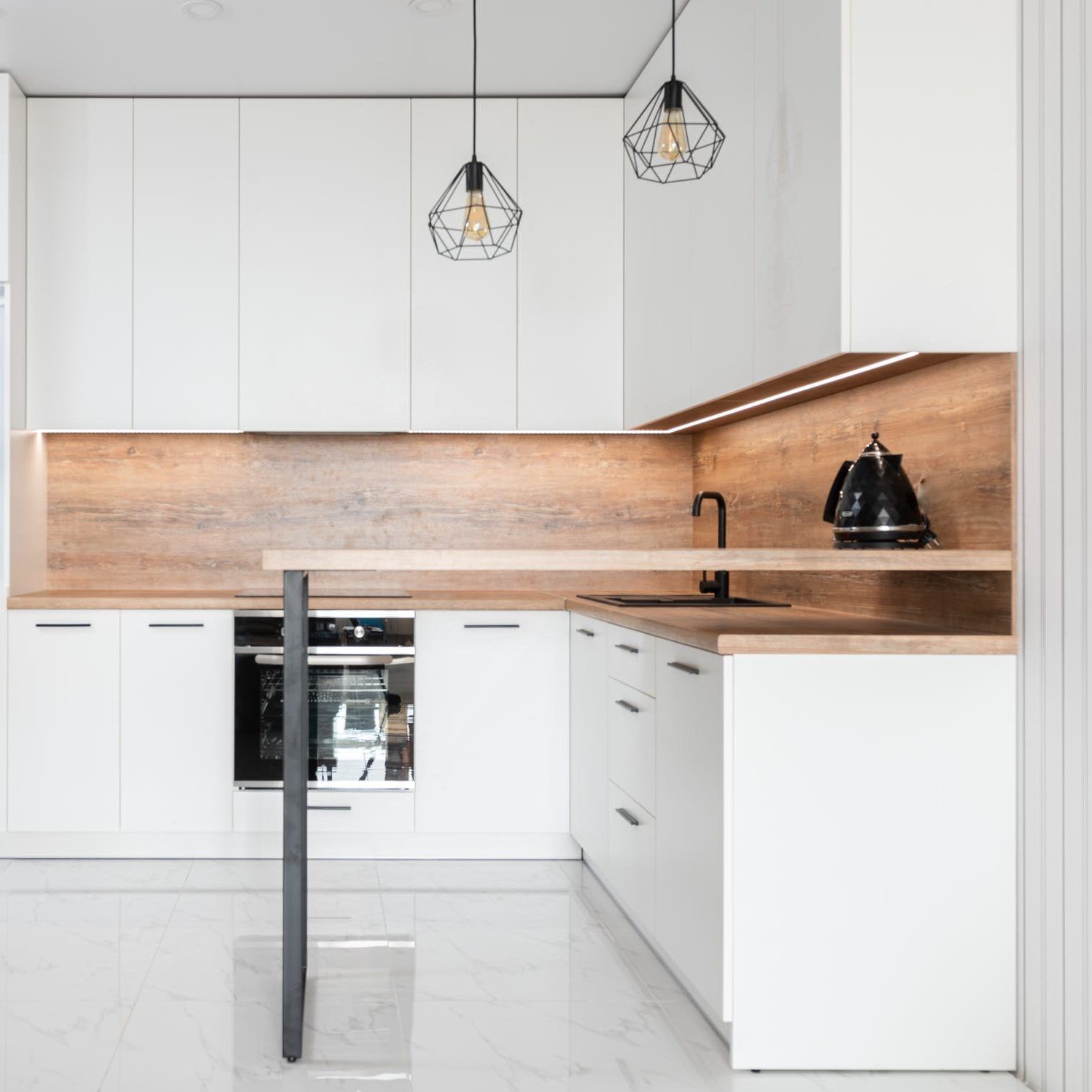 Color
The basic rules that apply to choosing a paint color for your walls also apply to choosing a kitchen backsplash. Light colors create a sense of space and airiness, while darker colors add depth, dimension, and coziness.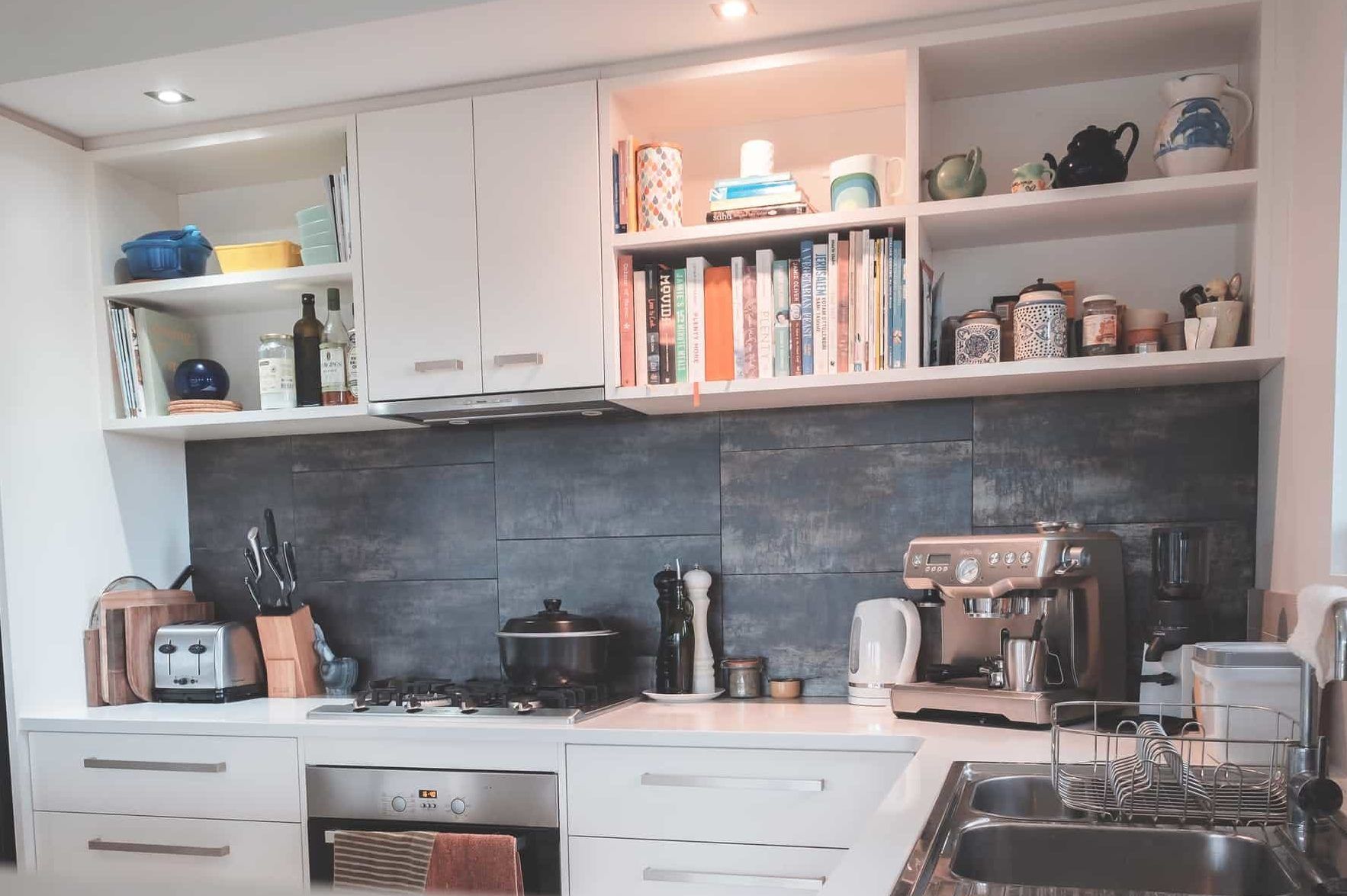 Texture and Finish
Glossy, high-shine tiles create a sleek, modern look. So do reflective and metallic materials. If you're more French countryside than cutting-edge contemporary, brick and stone-like materials create an earthy, homey feeling that's perfect for a rustic-inspired kitchen space.
Remember that you don't have to limit yourself to just one material. You can mix and match, using a contrasting tile to create a border or a focal point in your backsplash. You can also add variety and interest by using various colors of the same tile. The sky is the limit so don't be afraid to unleash your creativity.
Finally, when choosing your materials, don't lose sight of this basic requirement: your kitchen backsplash should be durable and able to stand up to the wear and tear of cooking (steam, heat, food and liquid splashes, etc.) and cleaning with common household disinfectants.
Take your kitchen to the next level
The thing about backsplashes is that it makes such a difference in the look and feel of your kitchen. So much so, that they usually trigger a desire to overhaul the whole area with a larger kitchen remodeling project. 
If you'd like to make selecting and installing a new backsplash just the first step in an overall kitchen update, we can help. Check out our recent projects to get the inspiration flowing or reach out to us to get the ball rolling on renovating your kitchen. 
Ready to Remodel?
McManus Kitchen and Bath is a design and build company specializing in kitchen and bath remodels.