Kitchen Countertops: The Hottest Trends of 2022
If you're thinking of remodeling your kitchen, you definitely can't forget about countertops. Your countertops can make or break the design of your kitchen. Whether they're too dark, light, plain, or over the top (pun intended) for the overall theme of your kitchen, your remodel may not end up the way you envisioned. Allow us to introduce you to the latest kitchen countertop trends (with pictures) to help you decide on a finish that will look great in your kitchen.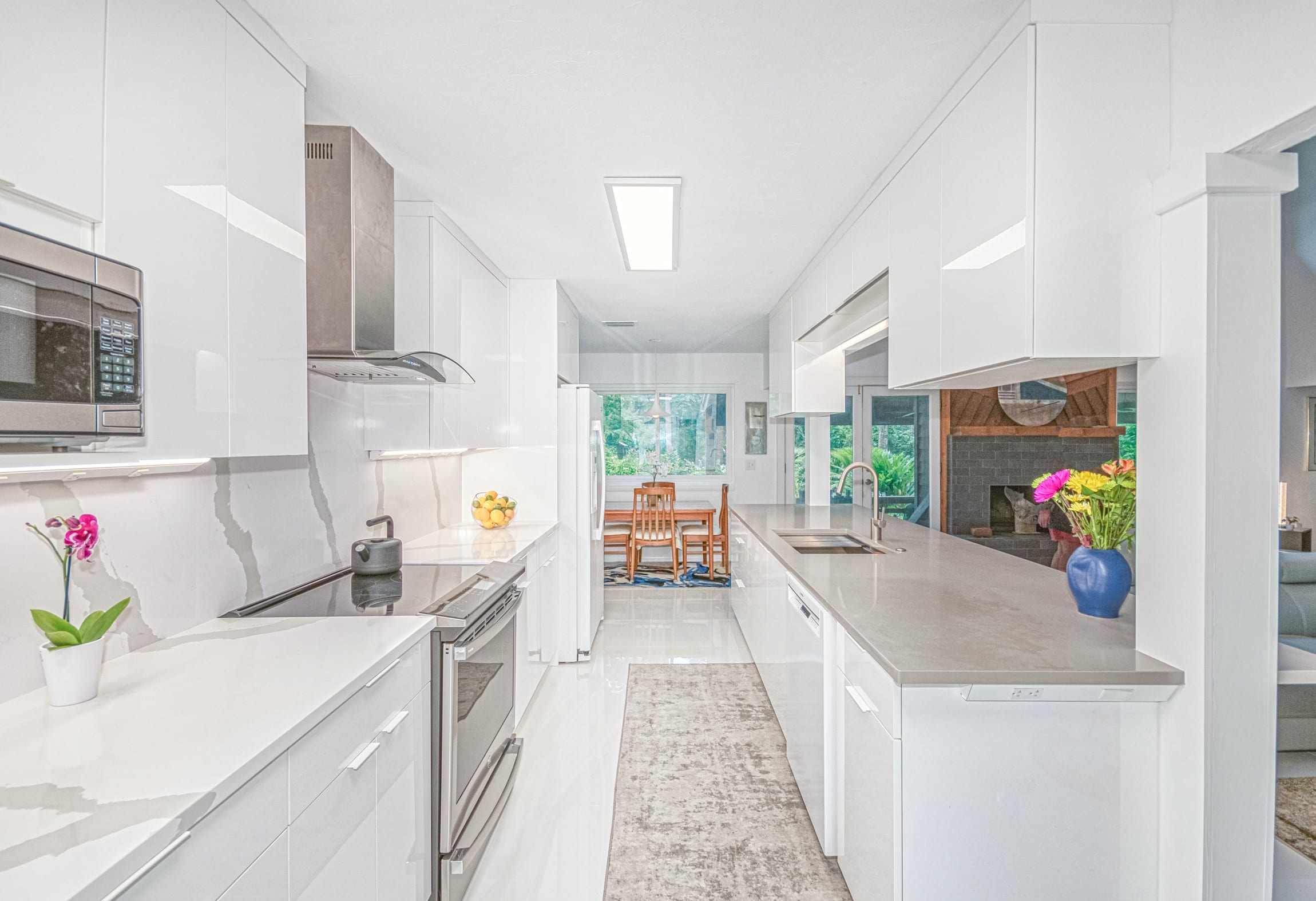 Quartz still remains one of the most popular kitchen countertop choices. It not only looks great, but it is also non-porous; meaning that it's highly resistant to bacteria, stains, heat, and scratches. Becuase quartz is so low maintenance and highly durable, you can achieve great-looking, long-lasting countertops without putting in a lot of work over the lifespan of your kitchen. And lets be real, who doesnt want high quality with low effort?
Some quartz brands that we would reccomend are: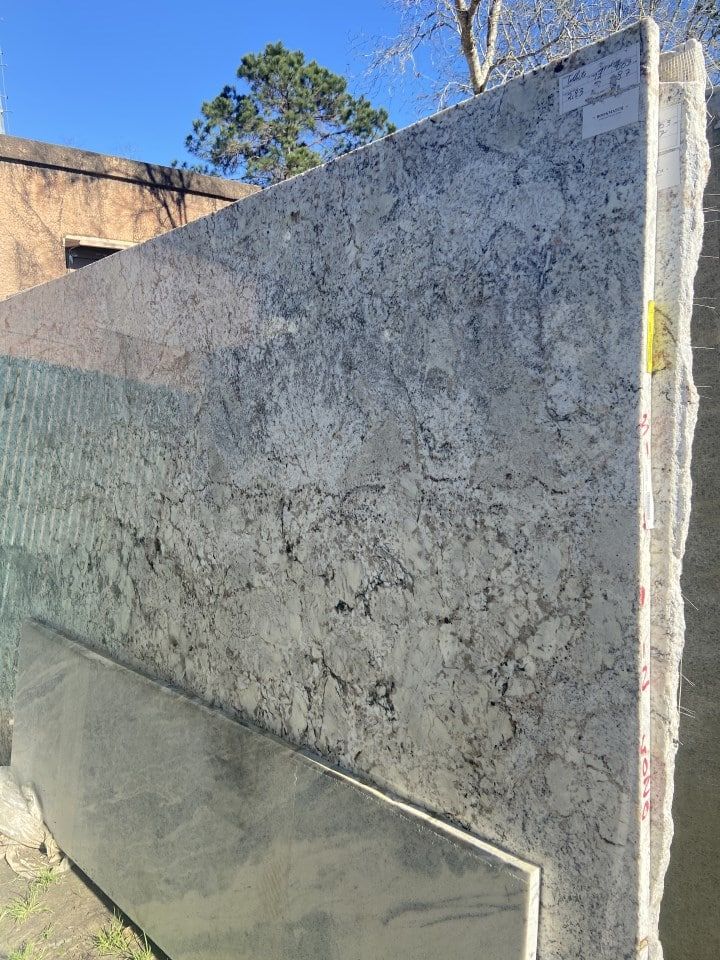 If you're looking for a statement piece to complete your kitchen design, granite is it. Granite countertops can offer captivating, eye-catching patterns to your kitchen, however, it's important to remember that granite is a natural stone. That means that it is naturally pourous and runs the risk of absorbing stains and bacteria. For beautiful, long term results for your granite, it is best to reseal it around every three years to help it stay resistant to heat, stains, and scrathces. Often times, granite will not have a brand name that works best. Rather, you can go to your local granite yard and search for a slab that fits your style and budget.
3.
Wilsonart's New Solid Surface Colors (Crafted Collection)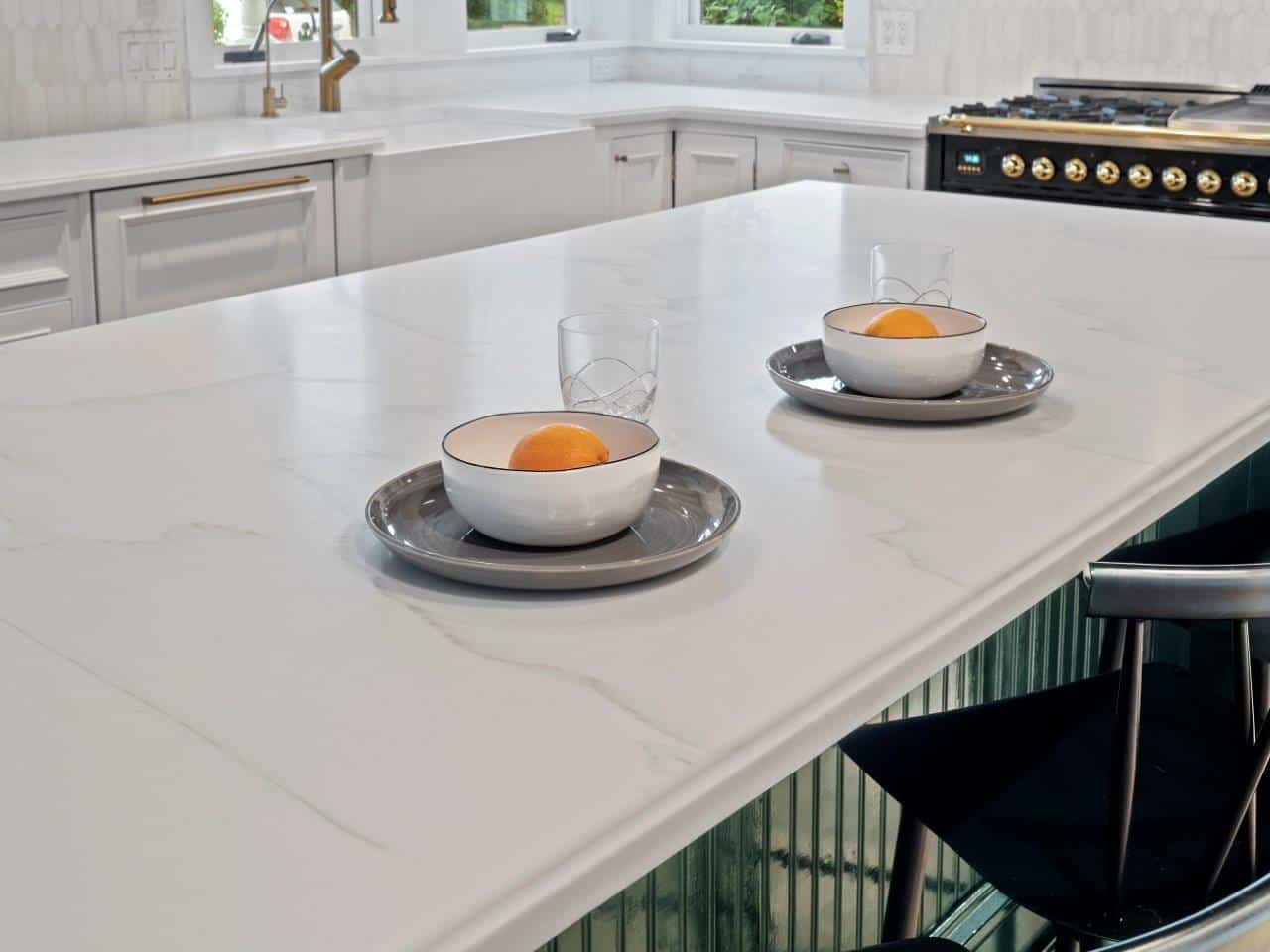 Solid surface countertops aim to mimic the appearance of marble, granite, or other natural stones. Unlike the materials it looks to imitate, solid surface is non-porous and low-maintenance. This prevents the buildup of harmful bacteria, making solid surface countertops a more sanitary option. 
Wilsonart's Solid Surface Countertops bring effortless simplicity to any kitchen design. However, we belive that the simplicity doesn't detract from the eye-catching details of the line. Featuring thick veining, soft feathering, and a gorgeous range of shades, Wilsonart's Crafted Collection creates outstanding visual appeal to complement the decor in any kitchen.
4. Wilsonart's Thinscape Countertops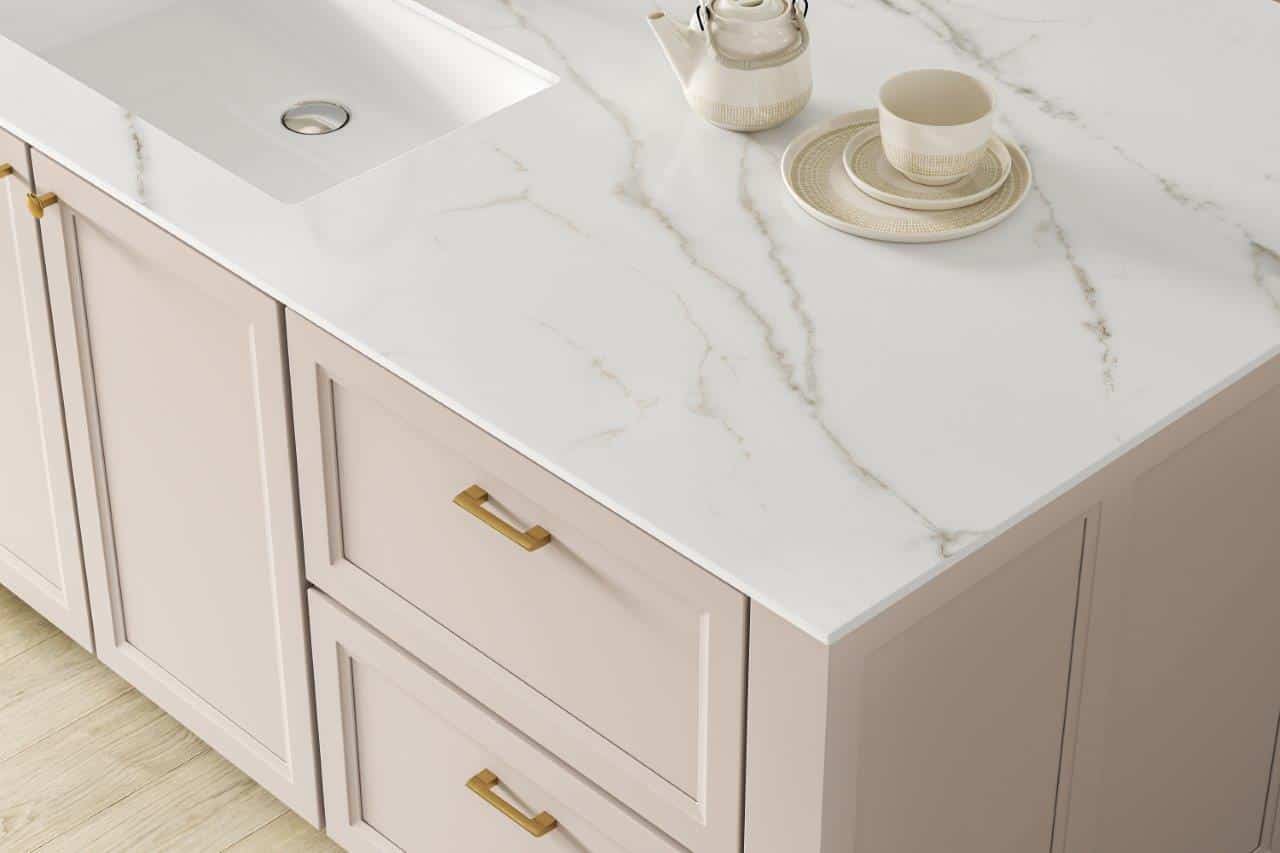 THINSCAPE countertops are a cheaper alternative to marble, granite, and quartz surfaces because they're easier to fabricate. So, if you're looking for a more affordable option, THINSCAPE may be for you. As with many of these hot trends, the material is scratch and moisture resistant becuase it is non-pourous. 
Wilsonart's THINSCAPE Performance Countertops are sleek,ultra-thin countertops that offer great durability and strength. Evoking a minimalist style, THINSCAPE pairs well with modern spaces. Coming in beautiful marble, quartzite, limestone, and other designs, you're sure to find one that looks amazing in your space.
5. Grothouse Wood Countertops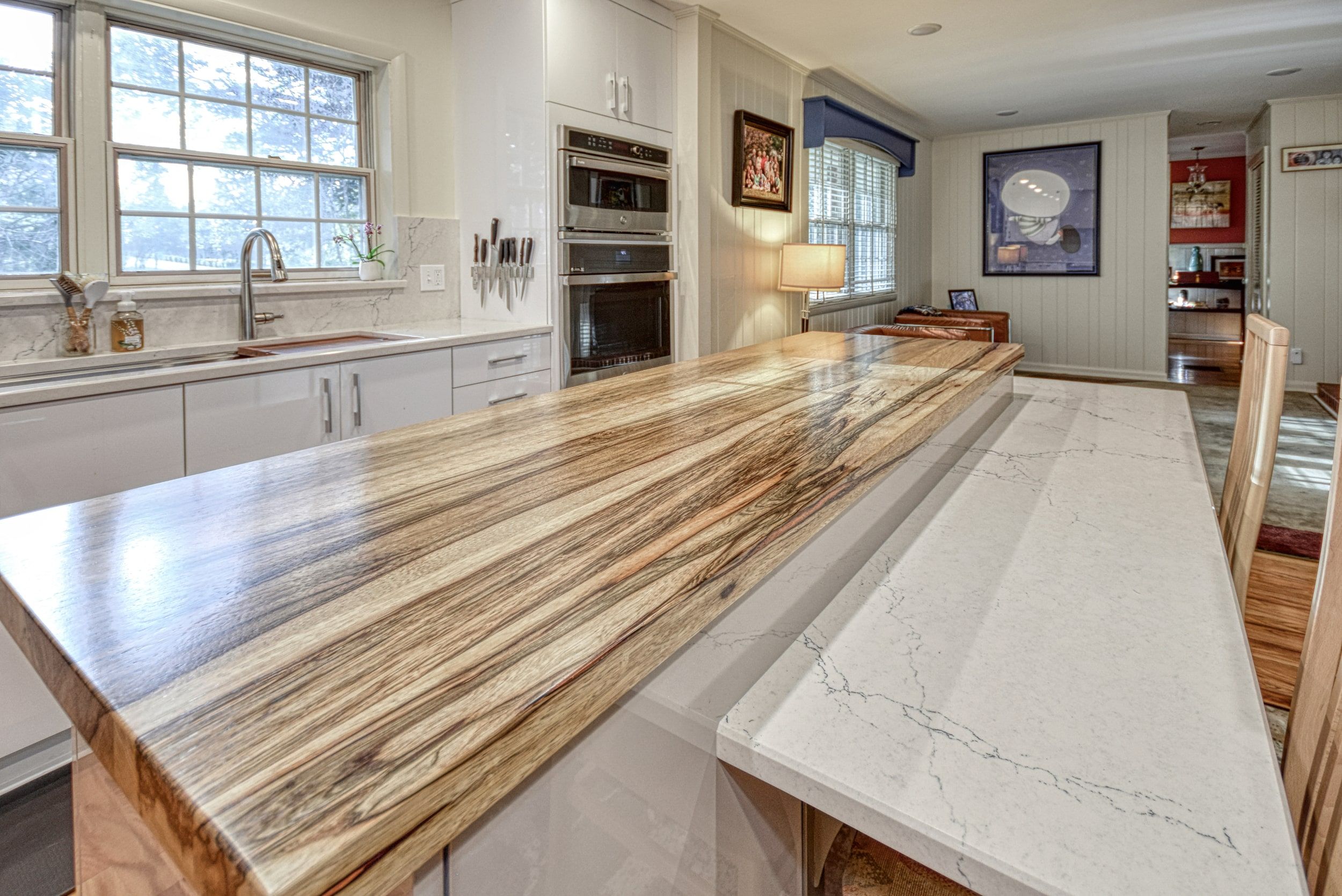 Wooden kitchen countertops are becoming more and more popular. If you're looking to add warmth to your kitchen, wood counters are the way to go. Plus, there are an impressive variety of woods available, from subtly grained maple to deep, rich walnut. Whichever type of wood you go with, your kitchen is sure to have a more natural, earthy feel.
However, be mindful of the fact that wood isn't as durable as other options. For example, wood countertops can scratch easily and potentially crack, especially if you're not maintaining them well. Luckily, if your counters do end up with scratches or cracks, you can sand the wood, so these issues are easy fixes. If you choose wood countertops, be sure to protect them with a water-resistant finish and keep them as dry as possible.
Grothouse is known for creating beautiful solid wood surfaces (You can browse their selections here). They custom make their solid wood countertops for every kitchen and use a waterproof finish. Further, you can also have peace of mind knowing that all their wood kitchen countertops are covered under a lifetime warranty.
6. Dekton and Porcelain Countertops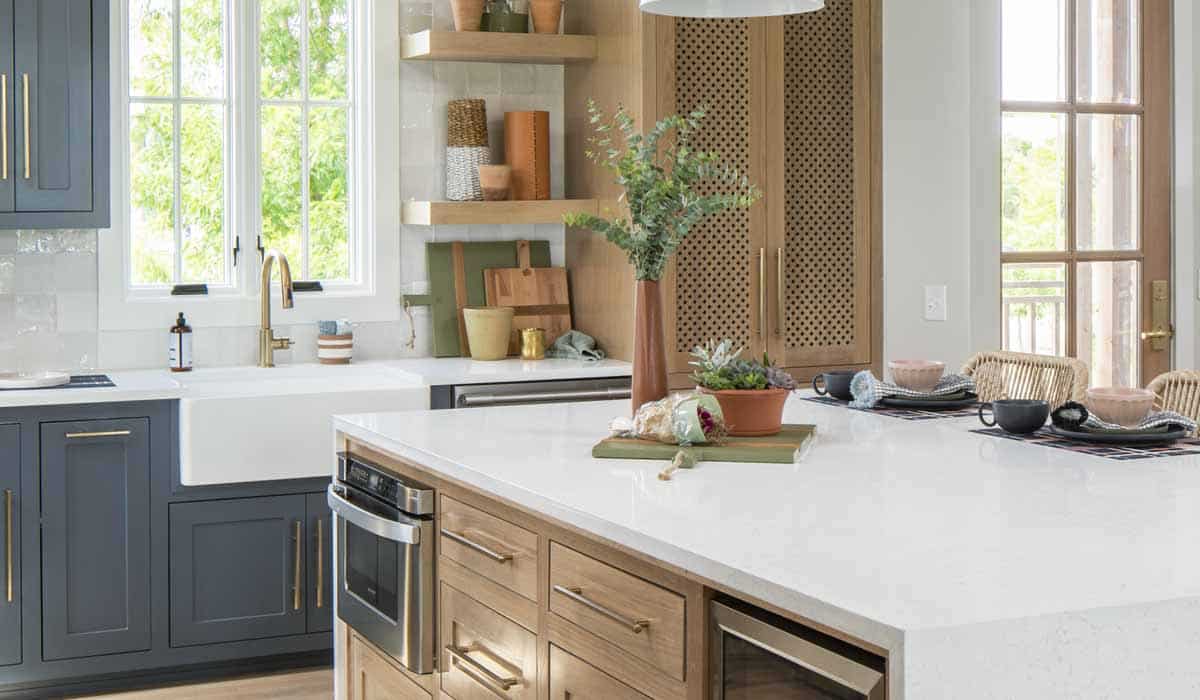 Dekton and porcelain countertops are sneaking onto the radar as some of the hottest kitchen countertop materials. Porcelain is a ceramic material that's usually translucent and known for its strength, hardness and resistance to heat. On the other hand, Dekton is a type of man-made quartz that's one of the most durable and low-maintenance countertop materials on the market. Dekton countertops by Cosentino and porcelain countertops by Crossville, (Both websites availible in the previous links), are both incredibly versatile, offering superior strength, durability, weather resistance, and more.
Let Us Help You Find Your Perfect Kitchen Countertop
When it comes to kitchen countertops, some trends stay the same, and some drastically change. The material you choose will depend on your own personal style, what functionalities are important to you, and your budget. 
But no matter what countertop surface you decide on, you need a professional to get the job done. You can trust the remodel and design professionals at McManus Kitchen and Bath for a safe and efficient kitchen countertop install. Contact us today to schedule a consult.
Ready to Remodel?
McManus Kitchen and Bath is a design and build company specializing in kitchen and bath remodels.