McManus Kitchen and Bath provides a single place where you can work with interior design and construction professionals who can help you create a happy, healthy home. We start each project with a Design and Budget Consult. It will help you clarify your design ideas, understand the remodeling process and create a Good Better Best Budget for your project. Click Here to Schedule a Consult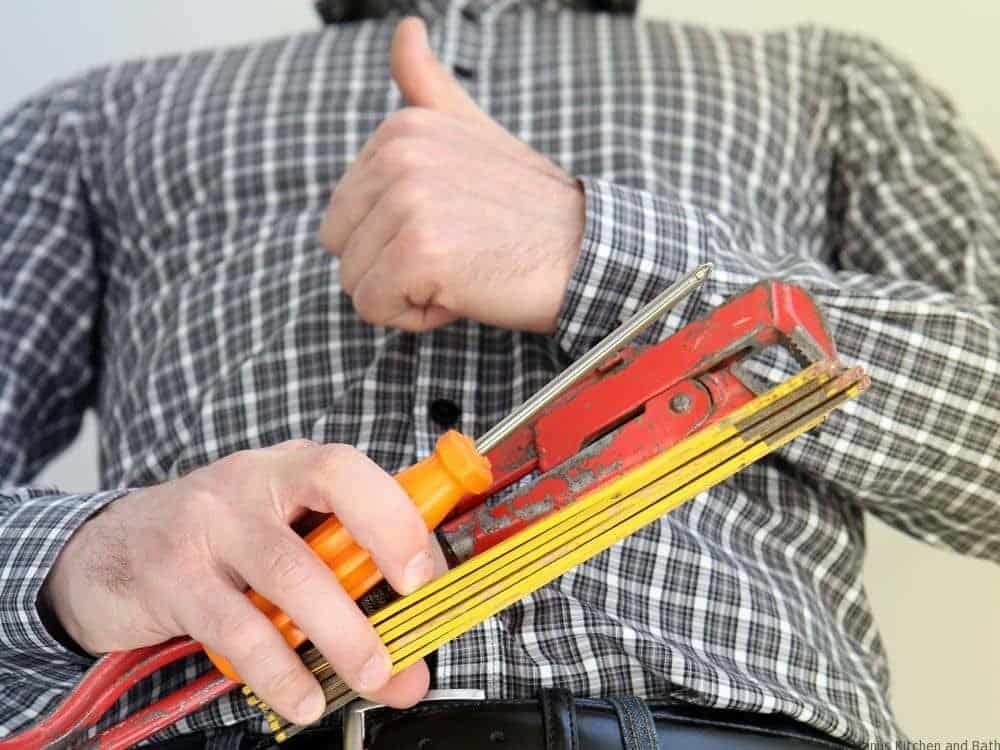 Project management for remodeling is all about making the remodeling process easier for homeowners. Without a good system in place projects can quickly get off budget and off schedule. Luckily today there are lots of good options for tracking and managing a remodeling project.
For us a project management system needed to have 4 main features: 
– Provide the homeowner with full access to all project information (contacts, permits, licensing and insurance info, schedule, selections etc…)
– Provide an easy way for homeowners to communicate with us and our vendors/sub contractors that is trackable,
– Provide an easy system for requesting, approving and tracking change orders
– Provide a system for posting daily work logs and pictures.
---
BuilderTrend
We use a cloud based project management software called BuilderTrend to accomplish these things and more. BuilderTrend provides the homeowner with a unique website where they can track the projects progress, make payments, send messages and more. For us it also provides a reliable estimating system, a place to store and track insurance and license information on our subs and suppliers and a project calendar for scheduling.
Below are a few of our favorite features of BuilderTrend. They system is easy to use and we'll help you get it set up before we begin your project.
---
Your Project Website and Mobile App
When we set a start date for your remodel we will add you to the BuilderTrend system and you will receive an email invite. You will need to set up a user name and password and upload a profile picture if you want. BuilderTrend also has a mobile app for iPhone and Android so you can access all your project information on the go.
From the project dashboard you can:
See daily work logs and pictures and share them to Facebook or twitter
View the Project Schedule
Create to do lists (like punch lists for example),
Message anyone assigned to the project,
Request change orders and
Make online payments.


---
The Messaging System
To create a message just open Buildertrend on your computer or mobile phone and choose messages. Once you create a message in BuilderTrend all replies are stored and tracked in the system, even if the reply comes from Gmail or other email provider. This allows us to go back and review messages to make sure we're following your directions and to clarify any confusion.
---
Change Orders
Before we schedule your project we submit a fixed price proposal for your approval. Our goal on every project is to finish on time and on budget. In remodeling though changes are common after the project starts, either due to hidden issues that are uncovered or because the homeowner changes their mind about a materials or design feature.
The way we address this is thru the Change Order. The change order is a document that outlines the proposed change, the cost of the change and the affect the change will have on the projects schedule. All change orders must be signed by the homeowner before the change takes place.
BuilderTrend allows us to manage change orders electronically which greatly speeds up the process. It also creates a system to track and review all change orders via your dashboard. Its one of our customers favorite features of the system.
Once a change order is approved you will see the total project cost and finish date update accordingly.
---
Daily Work Logs and Pictures
Another popular feature is the daily work log. At the end of each day we create a work log that outlines the work that was performed and the work we have planned for the following day. With each log we upload 2 – 4 pictures of the project. This allows you to remotely track progress and share pictures with family members of friends.
---
Online Payments 
You can make your progress payments online via ACH transfer. Its secure and payments can be made with just a few clicks. You do need to verify your bank account in advance using microtransactions.
---
Scheduling
With BuilderTrend you'll have access to the complete project schedule and be notified when any changes are made. You'l be able to see when sub contractors will be on site, when inspections are scheduled and you can add personalized to do's as well.
We set up the schedule at the start of the project using critical path scheduling. This means that each schedule item is tied to the next in the order that they must be completed. Drywall work must be complete before tile can be installed for example.
This way when one schedule item is changed it automatically updates all the other items on the calendar and notifies the appropriate people of the change via email.
---
Thanks for reading! We'd love to be a part of your next remodel. Check out our design services page.
Paul McManus
Certified Residential Contractor #CRC1331326