McManus Kitchen and Bath provides a single place where you can work with interior design and construction professionals who can help you create a happy, healthy home. We start each project with a Design and Budget Consult. It will help you clarify your design ideas, understand the remodeling process and create a Good Better Best Budget for your project. Click Here to Schedule a Consult
__________________________________________________________________________________________________________________________
Lots of times customers come to us when their kitchen cabinet doors just don't fit right anymore or the hinges are just worn out. Sometimes people just want an updated style. In our last post we talked about how replacing cabinet doors and drawer fronts can make a noticeable difference without you having to undertake a full kitchen remodel and offered some options for cabinet door and drawer fronts. This time we will talk about hinges.
The Wide World of Hinges
Something to consider when replacing your cabinet door and drawers are the hinges, and there are more than a few types of hinges to choose from. We'll go over some of the more popular kinds to give you an idea of what's out there.
Soft Close & Non-Soft Close
To start with there are soft close and non-soft close hinges. (Most hinges tend to be soft close these days.)
Soft close – These hinges are quiet compared to their counterparts. They have a mechanism that controls the closing of the cabinet door in the last few inches before it shuts. Also referred to as buffers or shock absorbers, they are a way to eliminate door slamming.
Non-soft close – These hinges don't have that same mechanism to slow down the door's closing and prevent slamming. Not as quiet.
Hidden Hinges/European Style Hinges
It's understandable that people don't want exposed hinges on their kitchen cabinets. Essentially these are attached on the inside of the cabinet door, allowing them to stay out of sight.
Using a European style of hinge is one way to achieve that look. European style hinges have a mounting plate that secures to the cabinet and a cup that is attached to the back of the door. One popular benefit of that kind of hinge is that they can offer adjustment in two and sometimes three directions
Semi-Hidden Hinges
Pretty self-explanatory, these are hinges where part of the hinge mechanism is visible when the cabinet is shut and part is, well, hidden.
Self-Closing Hinges
This often refers to spring-loaded hinges, though they are occasionally found with a hydraulic mechanism. They allow the door to close on its own by using its own weight. (Think of the way a gym locker closes without your help.) The biggest downside is that if these hinges wear down or break you can't really open the cabinet door until you get them fixed.
Decorative Hinges
This can refer to a hinge that is not functional but merely decorative, think of it as a faux hinge. Thus there may also be a hidden hinge on the inside of the door so it can open and close normally. Confusingly, it can also refer to a decorative hinge that is functional and also happens to be decorative.
Demountable Hinges
These hinges allow you to remove your cabinet door from the box to clean, paint, or repair.
Barrel Hinges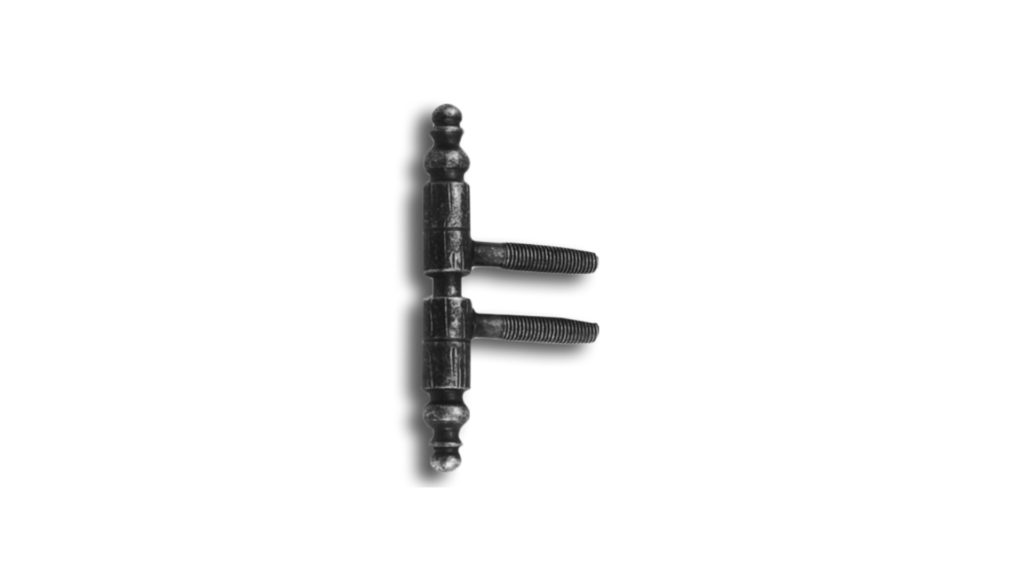 These are a type of hidden hinge and they're good for things with lids, like storage boxes. They are cylindrical and look, well, kind of like a barrel.
Face Frame Hinges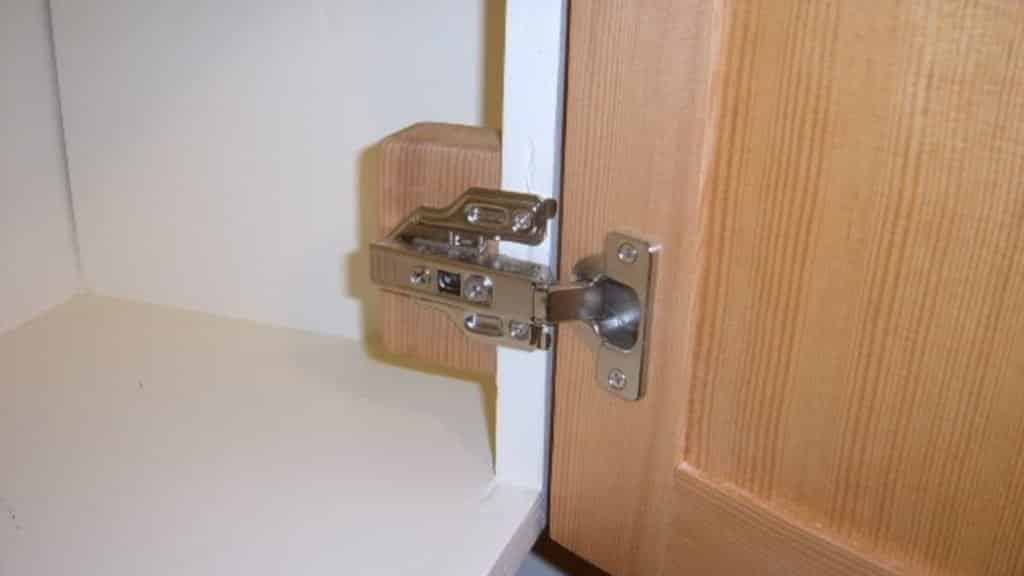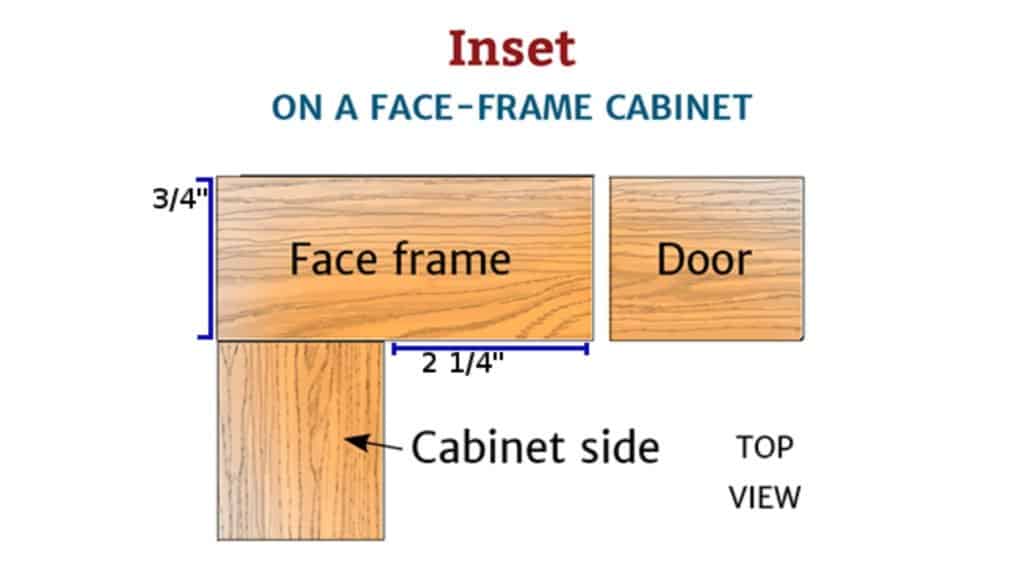 One of the common types of hinges on cabinets in the United States, it's a kind of hidden hinge. It is designed to allow for movement on cabinet doors that sit in front of the face frame.
Inset Hinges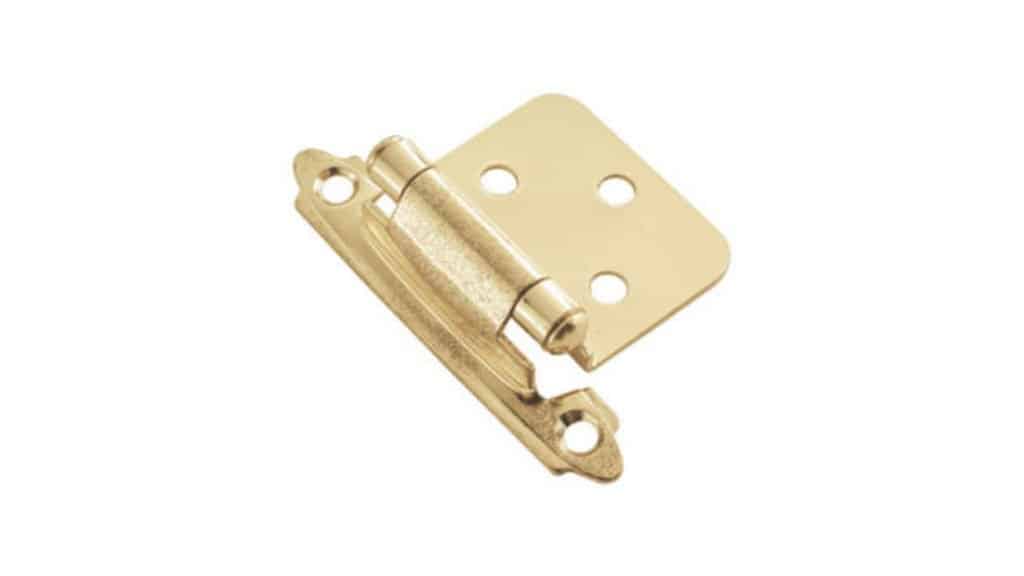 One side of the hinge is narrower than the other. The narrow side attaches to the door and the wider side to the cabinet door's interior. Only the narrow side can be seen when it's closed.
Butt Hinges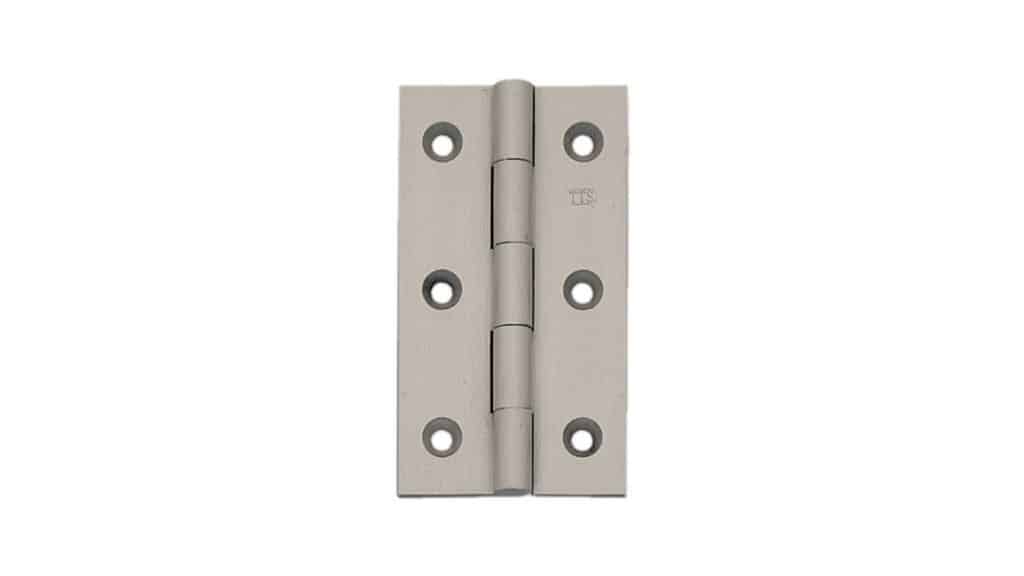 A very common type, this has two hinges that sort of fan out. You may see the joint or at least part of it when the cabinet is closed.
Flush Hinges
Similar to a butt hinge in that it attaches to the inside of the door and frame, and when it closes the smaller part of the hinge rests inside the larger part. These are good for someone looking for a more compact solution.
Adjusting Your New Kitchen Cabinet Doors
It's also important to know how your new cabinet doors can be adjusted over time, as all doors will eventually sag or fall out of alignment at some point. Usually, you should be able to adjust them with a simple screwdriver form your home toolbox. We'll show you how when we come to do the initial installation.
In our showroom here at McManus Kitchen and Bath in Tallahassee, we show you the difference in all of these options by having Good, Better, and Best (GBB) examples right next to each other so you can fully understand and experience the differences.
Thinking of updating your kitchen? Click here to visit our kitchen remodeling page for more information!