Top DIY Remodeling Regrets
DIY remodeling isn't for the faint of heart. It requires skill, dedication, and a killer budget. As such, it's a minefield of potential remodeling regrets.
Here's a rundown on some of the top DIY remodeling regrets some people have after tackling their projects themselves.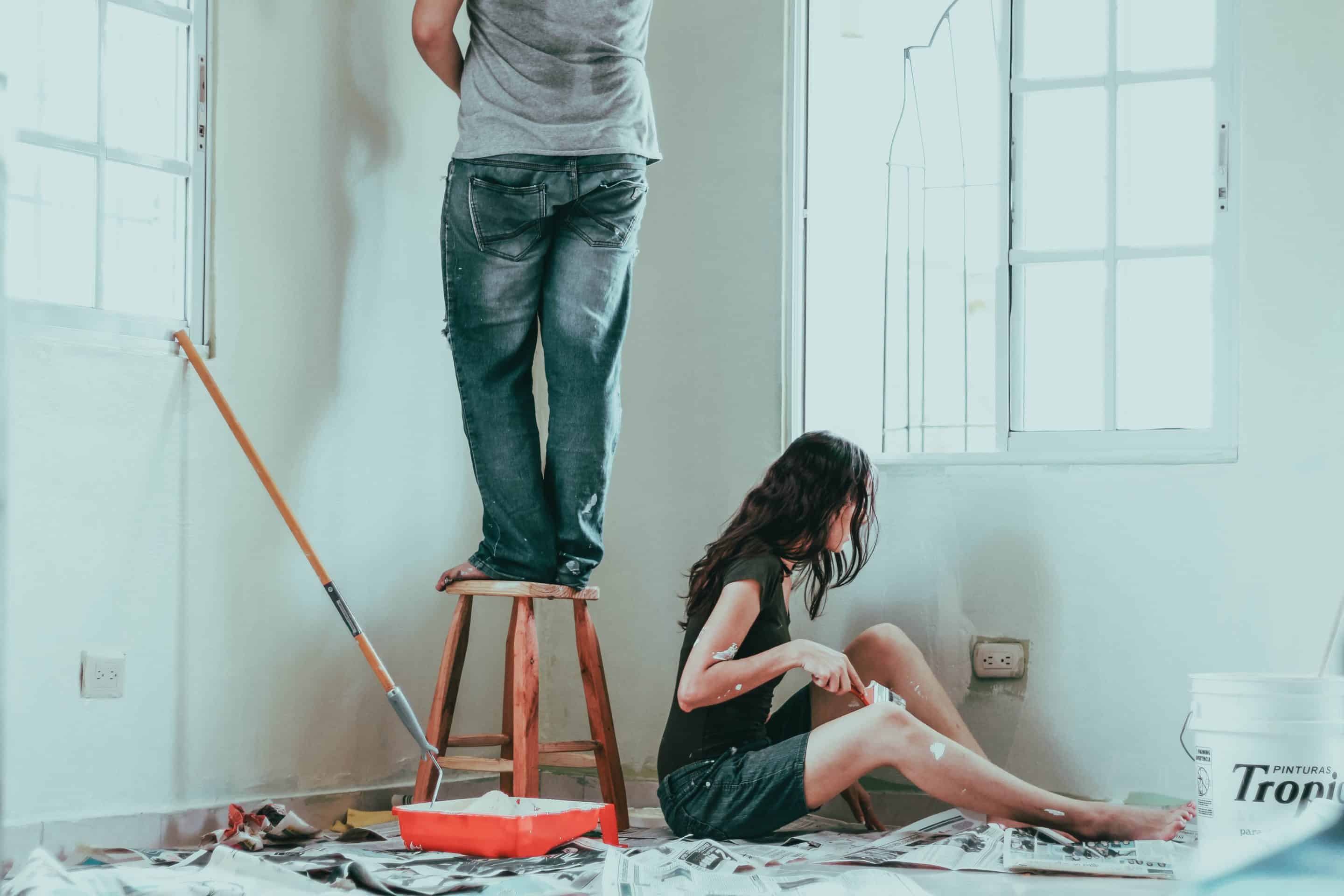 The project took too long
Professionals are professionals for a reason. They're good at their job, which means they're quicker at it than the average person. Whether you're doing a simple kitchen remodel or a full house overhaul, if you approach a DIY project with the expectation that you can work at the same speed as a professional you're very likely to be sorely disappointed.
When planning your DIY project you must have realistic expectations for how long your project will take. Plan for pitfalls and other issues that might crop up. Understand that you're not a professional and certain tasks may take you longer than they would someone who does this day in and day out.
The project cost too much
Budgeting for a project is a skill unto itself, which is why professionals take their time and properly plan the budget of every project they undertake. Unfortunately, a DIY approach to budgeting doesn't always work out.
Renovators who don't budget properly often run out of money. If that happens you run the risk of living in an unfinished property or being forced to sell something that doesn't live up to its potential. You don't want a simple kitchen update ruining your ROI!
When budgeting a DIY project, always give yourself a buffer of 10 to 20 percent for unexpected costs. Your wallet and your finished project will thank you.
The project was too complicated
A professional is trained and experienced enough to understand the limitations of certain projects. That experience isn't necessarily something you have yourself. Where a professional might know when to keep things simple or pair things down, you might not. This can lead to an unnecessarily complicated project.
When planning your DIY renovation, try to keep things simple and realistic. Understand your limitations and the limitations of the space you're working in. Your stress levels will thank you.
Having to fix shoddy work
Some projects require the use of contractors, that's just logic. But not all contractors are the same. Some aren't reputable and can cost you the extra expense to fix their shoddy first attempts.
When tackling a DIY project it can be all too easy to fall into the trap of hiring such contractors. You're not a professional, so you don't know how to properly vet a contractor.
Professionals work with trusted contractors every day. They know the ins and outs of reputable tradespeople and they're able to smell a bargain that's a bit too good.
When choosing a contractor for your DIY project, make sure you do a thorough check of their credentials. Ask for references and testimonials. You may not end up going with the cheapest option but that's okay – it's better than having to fix shoddy work down the track.
Thinking DIY will save you money
DIY renovations can be incredibly rewarding. There's nothing like watching a personal project come to fruition. To assume that a DIY project will save you money, however, is a mistake. A DIY project, improperly planned, can easily blow out a budget with unexpected costs.
You also have to look at your own time when it comes to calculating the costs of your project. Could you be spending that time in more financially rewarding ways?
At the end of the day, hiring a professional to remodel your home is often the better choice financially.
Hire the best person for the job
DIY projects are exciting and challenging, but they're not always a success. If you're worried you're going to fall into any of the above traps it may be in your best interest to go with a professional.
Now you know a little more about DIY regrets.
Seeking Professional Remodeling Help?
McManus Kitchen and Bath is a design and build company specializing in kitchen and bath remodels.