McManus Kitchen and Bath provides a single place where you can work with interior design and construction professionals who can help you create a happy, healthy home. We start each project with a Design and Budget Consult. It will help you clarify your design ideas, understand the remodeling process and create a Good Better Best Budget for your project. Click Here to Schedule a Consult
__________________________________________________________________________________________________________________________
Visitability / Aging in Place / Accessibility / Universal Design
4 Ways to Say the Same Thing
Bringing people together and connecting with one another is one thing that makes us human, but it has become important now more than ever to ask the question "…when guests visit your home can they move around freely and with minimal assistance in your home?".  This is also known as Visitability.
As Certified Aging in Place Specialists (CAPS) we are often asked to create spaces for people at or near retirement who are planning to stay in their home as they age. This is often called aging in place design (we prefer to call it Universal Design or Accessible Design).
But Accessible design is not just for older people. Accessible design is just good design and there are many reasons to incorporate it into your next project.
A few reasons you might want accessible design features in your home:
Short term injuries can require increased accessibility

Family members and guests may need accessible options when they visit

Accessible design can increase the value of your home
But even if retirement is a ways off it's important to consider aging in place, (aka universal design) principles for your next remodel. You want your guests to be comfortable and be able to move around your home easily, regardless of their mobility needs.
A Short Checklist for a Home that is Visitable:
Have at least one zero-step entrance into the home

Interior doors 32" minimum width with lever handles

A min. 36" wide level route on the ground level except for doorways

Have a full bathroom on the ground floor and all walls reinforced for installation of safety bars

Light switches, electrical outlets, thermostats, and any other controls mounted at accessible heights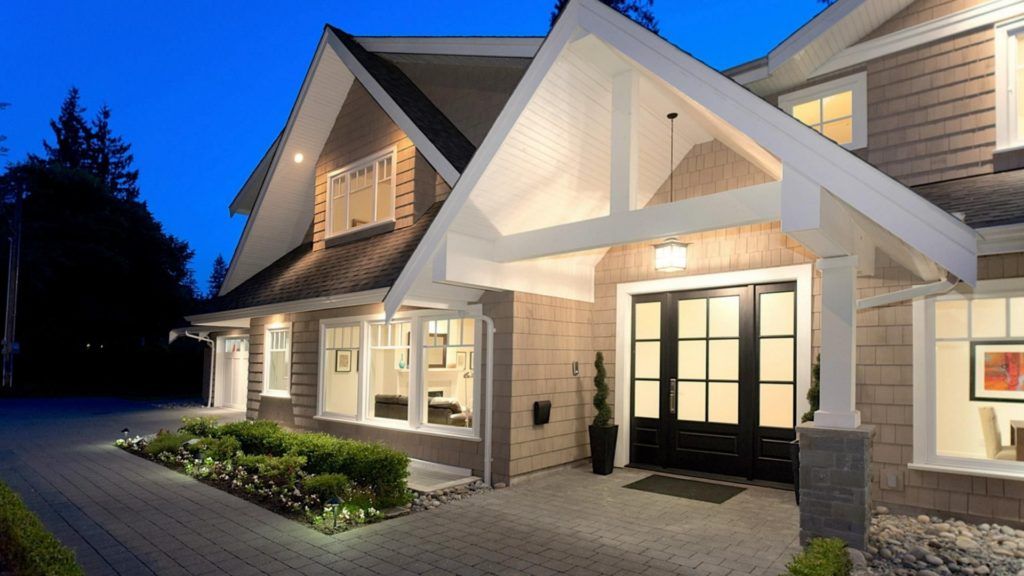 A Zero Barrier or Zero Step Entrance
Having a completely flat approach and entrance to your home allows for guests in wheelchairs to easily move from their vehicles to the door and beyond.
When you get older your eyesight can begin to deteriorate and that can affect balance and your ability to move across uneven surfaces. Making sure that your home has at least one entrance that is accessible for everyone is the first step to a truly visitable home.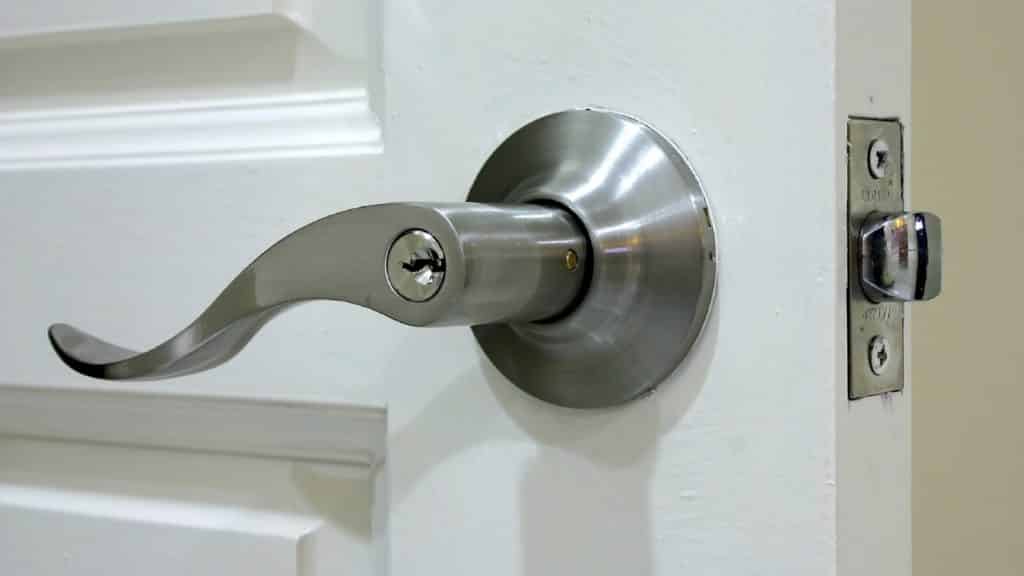 Hardware That is Easy to Use
One of the smallest details that can make the biggest impact are the hardware choices on your doors. As we age our body is impacted and begins to slow down. Arthritis affects the joints making moving painful and when it affects the hands can quite literally loosen our grip on the world. This makes using knobs difficult and can be frustrating so making the switch over to levers, which require less mobility, opens more doors for your visitors.
The Right Height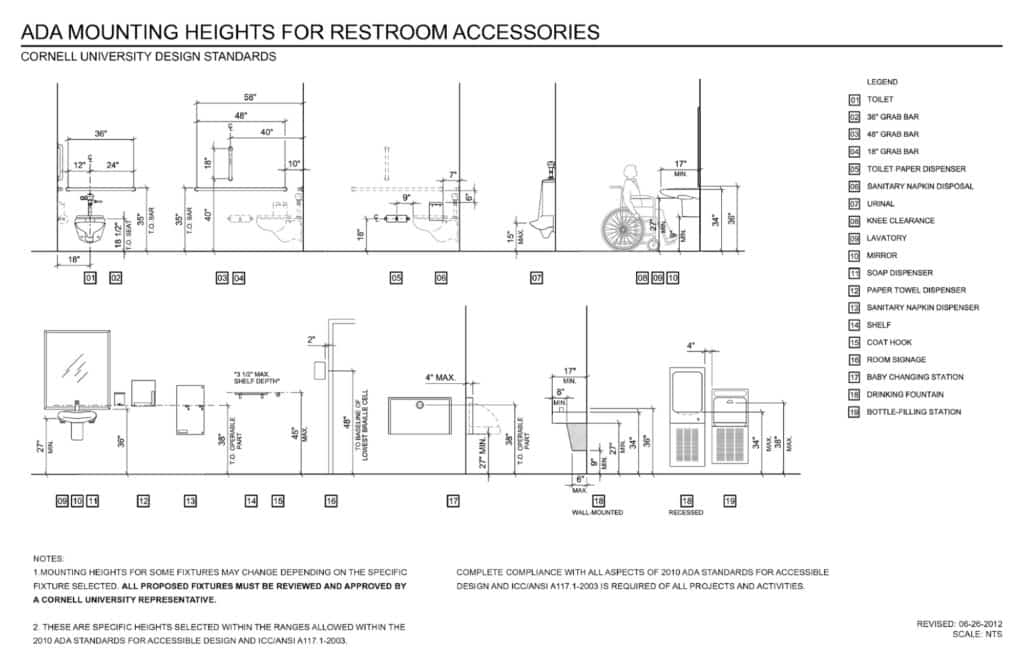 The Americans with Disabilities Act (ADA) created a system of measurements and requirements that ensured that commercial spaces across the country could be used by everyone. These guidelines have been meticulously studied to ensure that they accommodate the needs of everyone.
The bathroom can be an extremely intimate space and feeling like you don't have control of your surroundings in a space like that can make anyone feel uncomfortable. Using ADA guidelines in your home alleviates the potential for any of those problems.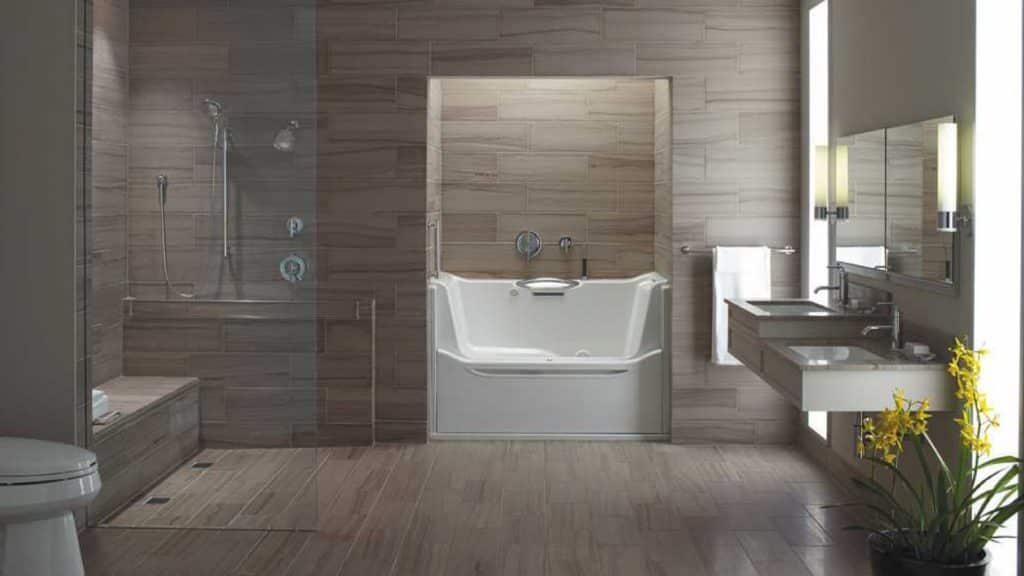 Accessible Design Can Be Gorgeous
It can be easy to assume that when it comes to universal design, which takes into consideration the needs of all, the end result will end up looking and feeling like a hospital.
In reality, when these things are considered early on in the process they can be integrated into the design in such a way that it's almost impossible to tell they were incorporated at all. There is no need to compromise beauty for the sake of functionality when the two can exist simultaneously.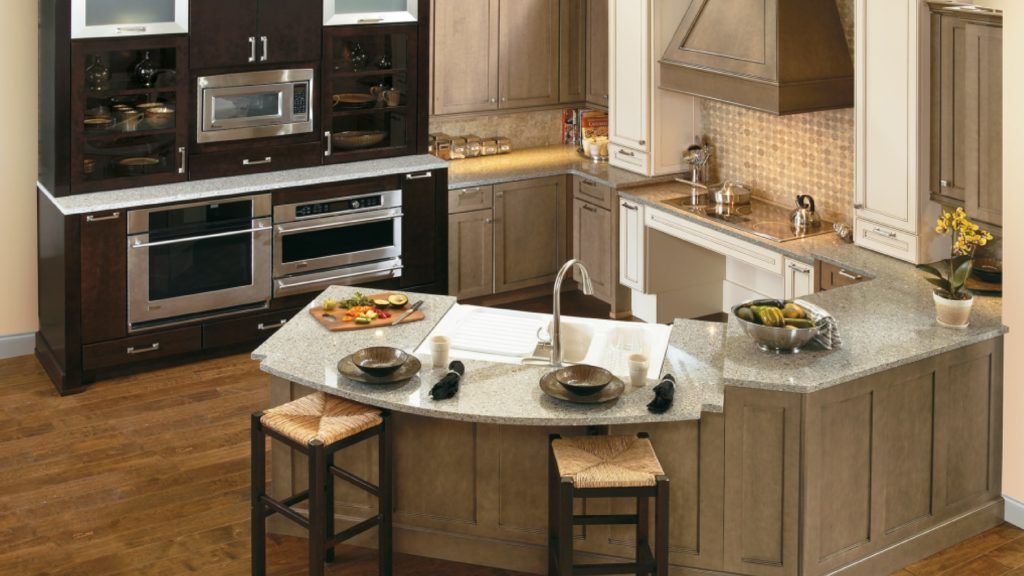 Making sure that your home is accessible to anyone is an investment worth making since many of the changes that are made can be useful when it comes to aging in place.
It has become more common than ever to save the cost of moving to assisted living, when the time comes, and instead prepare your home to accommodate any future needs before they arise. So whether it be for the needs of your friends and family or as a way to future-proof your home these details can make a huge impact on the functionality of your home.
Thank you for reading! We'd love to be a part of your next remodel. Check out our design services page