McManus Kitchen and Bath provides a single place where you can work with interior design and construction professionals who can help you create a happy, healthy home. We start each project with a Design and Budget Consult. It will help you clarify your design ideas, understand the remodeling process and create a Good Better Best Budget for your project. Click Here to Schedule a Consult
__________________________________________________________________________________________________________________________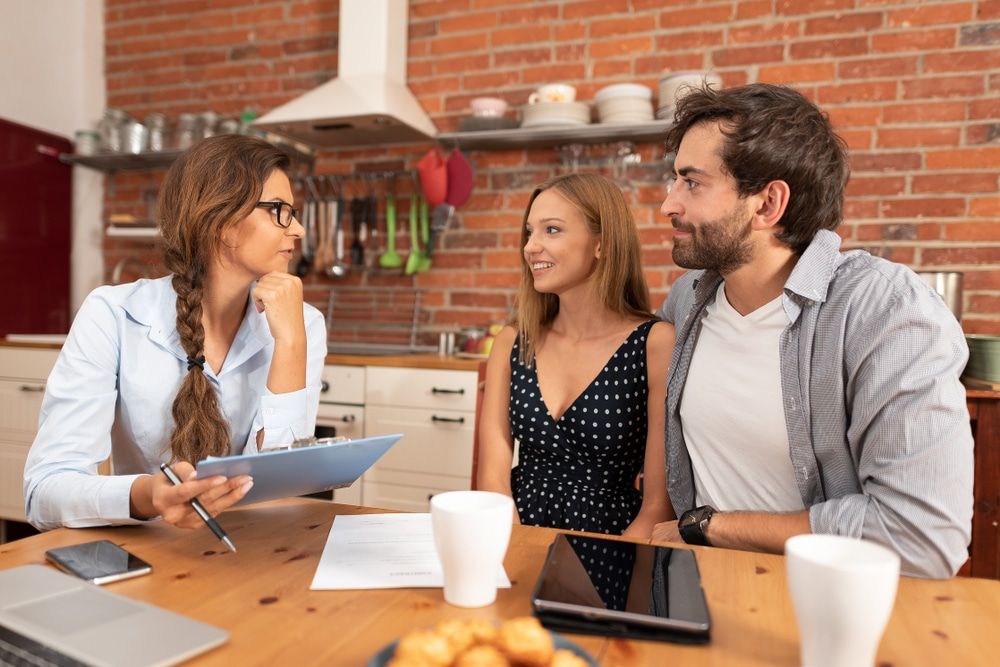 Eventually all kitchens and bathrooms will need to be remodeled. It can be a lot of fun and really improve your life if planned for properly. It can also be very stressful if the project has to happen, like if a toilet leaks and damages the subfloor or if the kitchen is so out of date it affects your home value.
We're real big on planning here a McManus Kitchen and Bath. We plan our projects down to the last light switch before the job starts. It helps avoid problems and allows us to act quickly if any surprises pop up.
We suggest taking the same approach when planning a project. In fact, we've built Our Good Better Best budget tool just for that purpose.
---
Watch a Video Summary of this post:
---
The Hierarchy of Home Repairs
First a little common sense. Kitchen and baths remodels are rarely urgent. Even if you hate your kitchen cabinets or it's impossible to clean the tile in your shower anymore they still work and you can cook, clean, take a shower etc… So regardless of how much you want to remodel, you probably don't have to right away, you've got time to plan.
Other home repairs however can become emergencies very quickly if not updated when needed. Here's a list of what we think should be the priorities. These are also things that most home buyers will look at first when searching for a new home:
# 1 Your Roof
A New shingle roof will last 25 – 25 years and can cost $15,000 or more for a 2000- square foot home
# 2 Your HVAC
A new A/C system will last 10 – 15 years and can cost $4000 and up for a 2000 square foot home
#3 Your Hot Water Heater
These last 8 to 10 years and cost $1000 for a regular tank or $3500 for tankless.
#4 The Exterior (Paint, Wood Rot and Landscaping)
Curb appeal has a big impact on home value. Have the house washed once year and inspect the exterior for any damage. Keep the paint in good condition. You probably need to repaint every 10 years or so. A house wash only costs $350 or so and an exterior paint job $2500 – $4000.
#5 Kitchen and Bathroom Remodeling
Once your major home items have been taken care of you can plan for a kitchen or bathroom remodel without the risk of being 'surprised' by an unforeseen repair. Most kitchen and bathrooms should be remodeled every 15 or 20 years and the cost for each kitchen or bathroom will fall into the $35,000 – $60,000 dollar range for most mid sized homes.
---
Step 1: Budget for Home Maintenance
If you've never listed to Dave Ramsey's podcast or listened to his blog he has some great advice for planning home repairs. Dave will tell you to alway pay cash for home repairs, don't go into debt for it. We're not as strict as Dave and we'll discuss what we consider the best options to be below
Where we do agree with Dave is that you want to save 1 to 3 percent of your home's value for home repairs every year. The longer it's been since any repairs have been made the higher the percentage you should save.
So If you own a $350,000 home you should be saving between $3500 and $10,500 dollars a year for future repairs. That's between $300 and $900 dollars a month. You can put that money into a high yield saving account so that is accrues some interest.
You could also put that money into an index fund if you don't need it for 10 years or more (if you're home is fairly new or recently renovated). But the closer you get to a major repair you should move it out into a savings account.
Once you have a good nest egg for home repairs you can safely start thinking about a kitchen or bathroom remodel.
---
---
Step 2: Prepare for Your Remodel
The absolute best way to finance a kitchen or bath remodel is to save for it over time. The second best way would be to use the equity in your home by getting a HELOC or home equity loan.
1. The Best Way: Save Monthly
Open a separate savings account and set up a month transfer. If you're worried your're not disciplined enough to leave the money untouched I suggest you open an account in a separate bank from your everyday bank. Don't get a debit card for that account and don't sign up for online access. You'll have to physically drive to the bank to get your home.
With the money coming out of your account regularly you'll find you won't miss it. After just a year or two you'll have a pretty good start towards a remodel budget.
Saving Strategies
There are few strategies you could employ to save for a remodel. Here are some of the best methods we've seen from our clients:
1. Get a budget from a contractor and start saving every month
Our Good Better Best budget was designed just for that purpose. You can set a budget today and by saving $500-$1000 a month be ready to remodel in 5 to 7 years.
2. Ask for Contributions at Christmas and Birthdays.
Instead of a gift that you may or may not use. Ask people to contribute to your kitchen remodel fund. Then when you invite them over for the end of project party they'll know they played a small part in making it happen!
3. Tax Refunds
Take your refund check each year and put it into your remodel fund.
4. Get a Side Gig
Even a part time job can earn you enough for a remodel. The 'gig' economy is quite large these days and there are lots of options. My brother drives for Uber during busy holidays and football games and can make $500 in 4 or 5 hours after work for example.
5. Garage Sale
When you remodel you're probably going to wind up getting rid of lots of stuff. Why not start early and sell that stuff to add to your remodel fund?
6. Shop for Sales on Appliances
OK, this isn't really a savings tip but it can help save money. Appliances go on sale about twice a year, at Christmas and in early spring. You can save 30% or more during these times. If you remodel is coming up in a year or two start shopping early for big ticket items.
2. An OK Solution: Use Your Home Equity
Saving the money is your #1 option hands down. Another decent option is to use the equity in your home, but that's not without its shortcomings. I'm not a finance professional, nor do I want to play one on TV so please check with your financial advisor before making any decisions.
A HELOC or Home Equity Line of Credit is a good option. You'll need to speak with your bank and get an appraisal on the home to see how much equity you have. For example if your home is appraised at $350,000 but your mortgage is only $200,000 you potentially have $150,000 of equity in the home you can borrow against.
The interested rates are tied to mortgage rates so they are pretty low. Between 5% and 7% depending on how you structure it (closing costs etc…). The HELOC rate might also be a variable rate so be careful. Interest rates might be low now but in 2 or 3 years they could go up a lot.
The difference between a HELOC and a 2nd Mortgage or Home Equity Loan is that with a the HELOC is a line of credit. You get access to $150,000 but you only use what you need and only pay interest on what you use.
When you sell the home you would pay off your initial mortgage and the HELOC (you also have to make monthly payments on the HELOC until you sell the home and pay it off completely).
You can either save $500 a month until you have enough money to pay for a remodel or you can get a HELOC and make payments of a similar amount until you sell the home or pay off the HELOC. Saving in advance is obviously better because there won't be any interest payments.
Since you only pay interest on the amount you use, not the total amount of credit, a HELOC can be great for "topping up" you savings to get a remodel started or a contingency in case there are unforeseen expenses during the project.
A Terrible Solution: Any other kind of financing
There are a bunch of lenders out there who will offer financing for home improvement projects. They make getting the loan quite easy with online approvals and processing but the interest rates will be 10-15%. We don't think it's' worth it to pay that kind of interest for a kitchen or bathroom remodel.
Some of these companies will offer 12 months no interest loans as well. These can seem attractive but know this: if you don't not pay off the loan in the 12 month period they will apply 100% of the interest to the loan and the rate on those loans is usually quite high, 14 percent or more.
A lot of these lenders will also charge origination fees and other fees that are not obvious when you first apply. As a general run I suggest you stay away from them.
---
We're here to help
If you have any questions about financing a remodel or how to budget for a project you're considering please give us a call. We're happy to share any information we can.
Thank you for reading! We'd love to be a part of your next remodel. Check out our design services page
Paul McManus
McManus Kitchen and Bath , Tallahassee, FL