Easier Schedule, Better Communication and 24/7 Access to Project Information
Using technology to improve your remodeling experience.
A worry free remodel is all about having systems and processes in place to make sure everyones expectations are met. Communication is key. 
We'll Plan Everything Down to the Last Light Switch
No cookie cutter designs here. Our design team and showroom are at your disposal and we'll work together to create a truly custom space you'll love.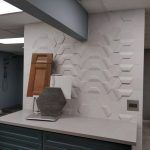 Design Meetings
At your first design meeting you'll have 3 to 5 options to review. Each design meeting has a specific goal to create your perfect space.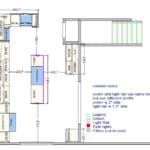 Detailed Plans and Renderings
3D renders combined with real world samples from our showroom help you visualize the design. Accurate working plans ensures there isn't any confusion on the jobsite.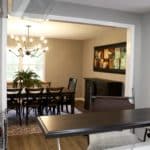 Pre-Construction Meetings
We get the project team involved early in the process to make sure our designs are practical as well as beautiful.
Our estimate and design process starts with your Good Better Best Budget. After you have approved your initial budget we will schedule a series of design meetings so we can begin to fine tune all the details of your project.
Step 1: Schedule Your Design Meetings
Each design meeting lasts about 90 minutes and has a specific goal and outcome. We'll update the pricing for your project at the end of each meeting and send you updated plans and 3D drawings as well.
Step 2: Meet Your Project Manager
At your second design meeting you'll get a chance to meet with your project manager. He will schedule a time to visit your home to verify measurements and start reviewing the project with our trade partners.
Step 3: Review Your Fixed Price Proposal
Once all the design and selection work is complete we will create your fixed price proposal and schedule and firm start date for your project.