Ready To Remodel ?
Get Started With A Design & Budget Consult
What you get:
3D Concept Drawings
A Good Better Best Budget
Review Fixture and Material Options
Schedule a Consult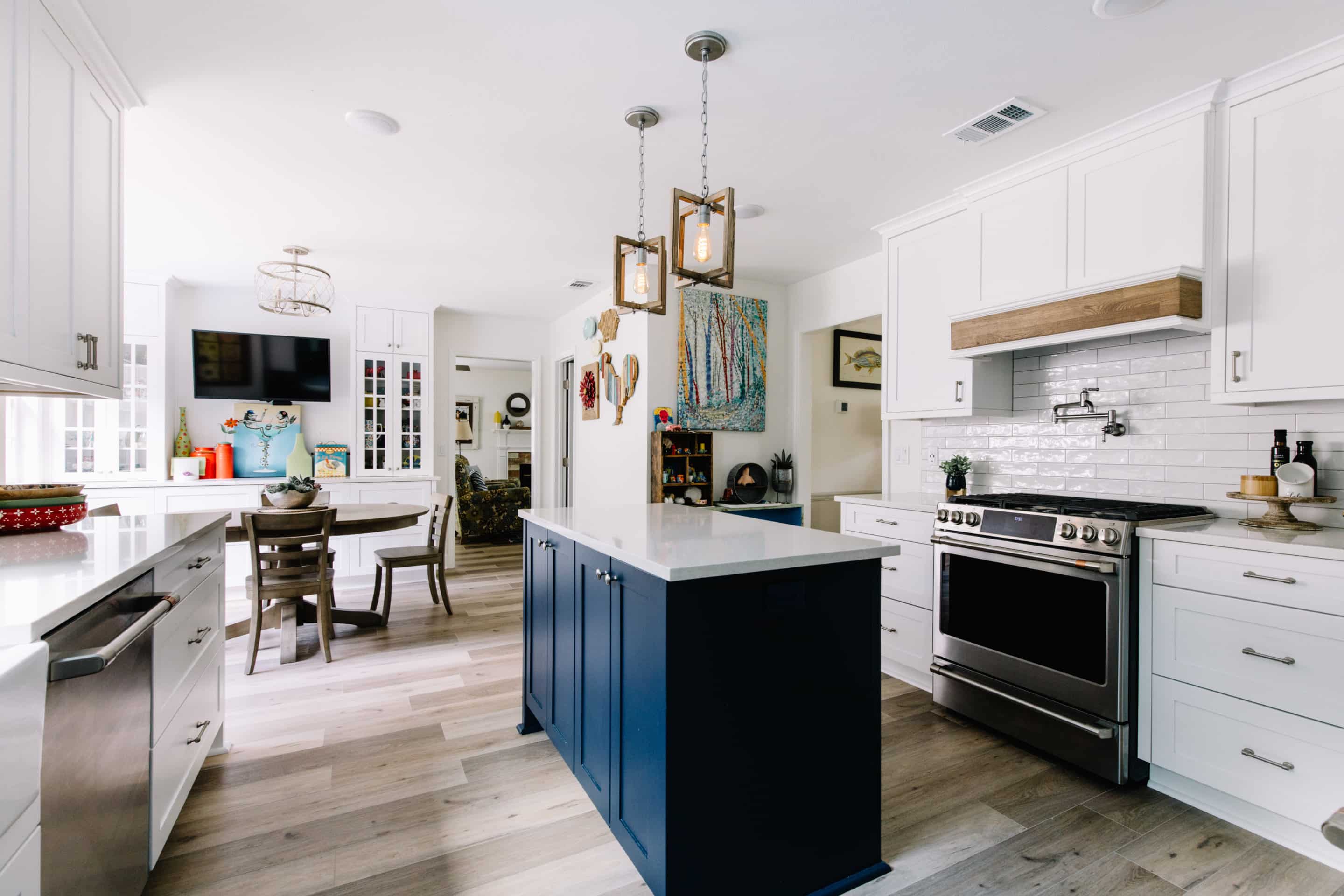 Give Us A Call
We'll get some details and set up your Design and Budget Consult.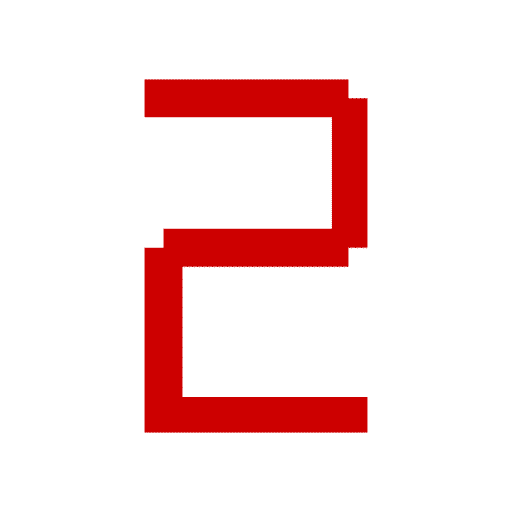 We'll Visit Your Home
We'll discuss the project and get accurate measurements.

You Visit Our Showroom
We'll review your 3D concept and Good Better Best Budget.
Most Estimates Suck
Most initial estimates thrown together quickly, tend to be vague and  it's hard to understand what's included and what isn't. They are used as sales tools, not budgeting tools and they can lead to surprise costs and miscommunication later in the process.
Our D&B Consult is Different
Our Design and Budget Consult is by far the most accurate and complete way to get started planning your project. It's nothing like your traditional remodeling estiamtes. It's a detailed process to help you understand the detalls of your project and create a plan to get it done.
1. We take careful measurements.
At the initial home visit we scan your home with 3D software from canvas.io so we get a full 3D model of your space that is accurate to 1/4 of an inch.
2. We create an initial 3D concept and Good Better Best budget. 
It can be hard to understand a deisgn without a 3D render of the space. We also use the concept design to make sure your good, better best budget is accruate.
3. We review it together in person
If you're not used to looking at remodeling estimates they can be confusing. We review your Good Better Best Budget together in our showroom so we can answer your questions and make changes as needed.
4. We look at actual materials and fixtures
There's no guessing about what's included. We'll show you examples of all the materials included in your budget.
Free Vs Fee: Why We Charge a Consult Fee.
We charge a fee for our Design and Budget consult so that we can spend the time to create an detailed and accruate budget, 3D concept and review it with you in person so we can answer all your questions.
When a contractor gives you a free estimate they may spend 20 or 30 min trying to come up with a price. It involves a lot of assumptions and guesswork and the result is not very accurate or complete. 
By comparison we spend an average of 8 hours on your initial budget and concept. This is what is required to provide the most accurate estimate of costs. If you just want a ballpark quote, we can often just provide that on the phone.
The fee can vary depending on the scope of work but they range from $225 for single room consults to $575 or more for whole home consults. We will discuss the exact  fee for your consult in detail during our initial call.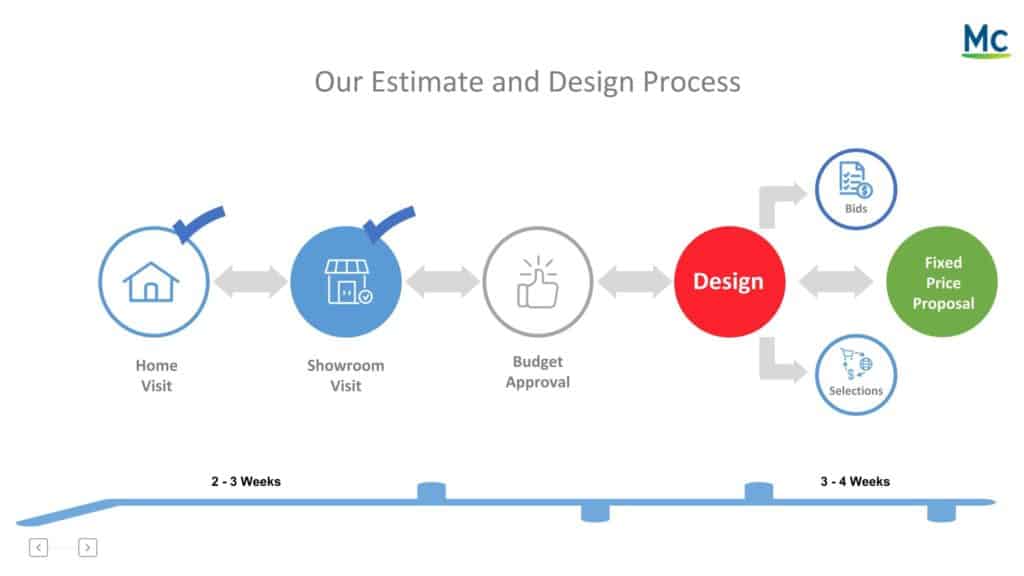 Our Complete Process

From the initial phone call to your projects start date, here is what to expect.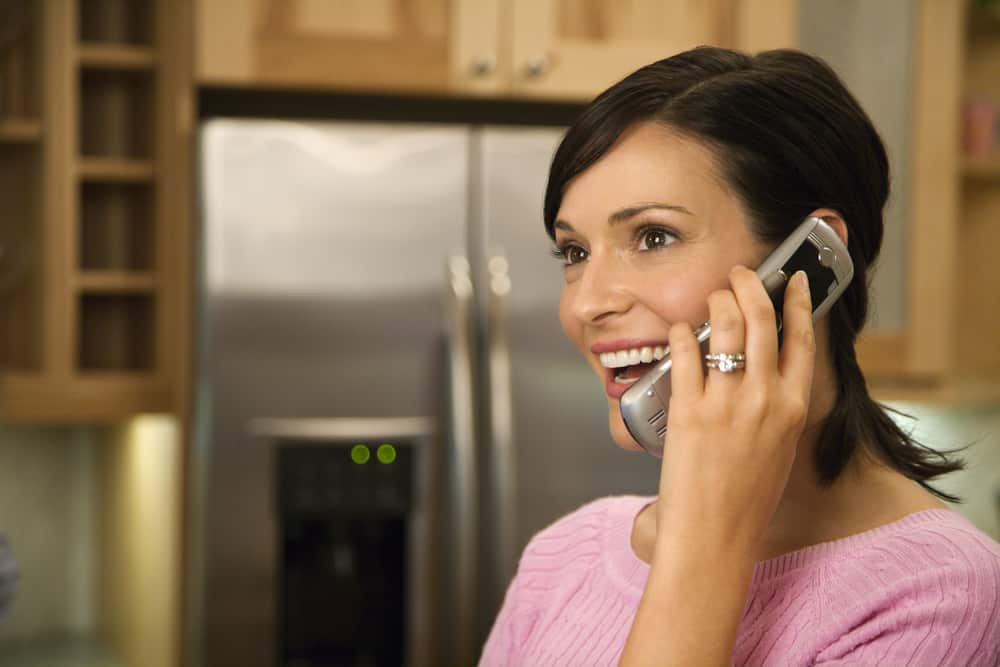 1. The Initial Phone Call
We spend some time learing about your project, explaining how we work and then we'll email you a scheduling link to schedule your initial home visit and pay the consult fee. 
2. The Home Visit
At the home visit we'll discuss your ideas, answer your questions and then take accurate measurements and pictures of the existing room(s).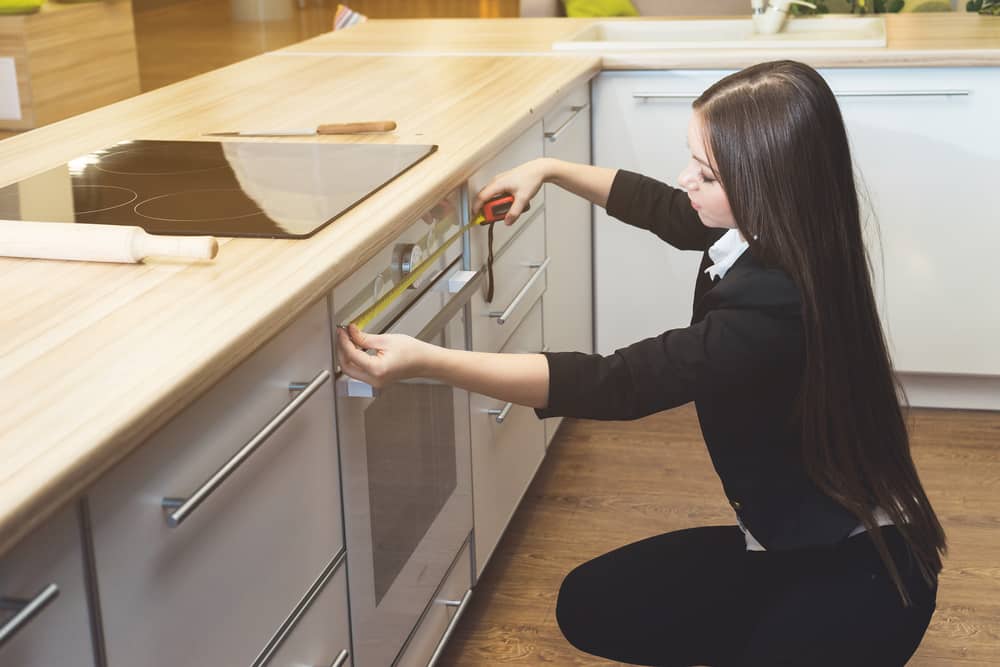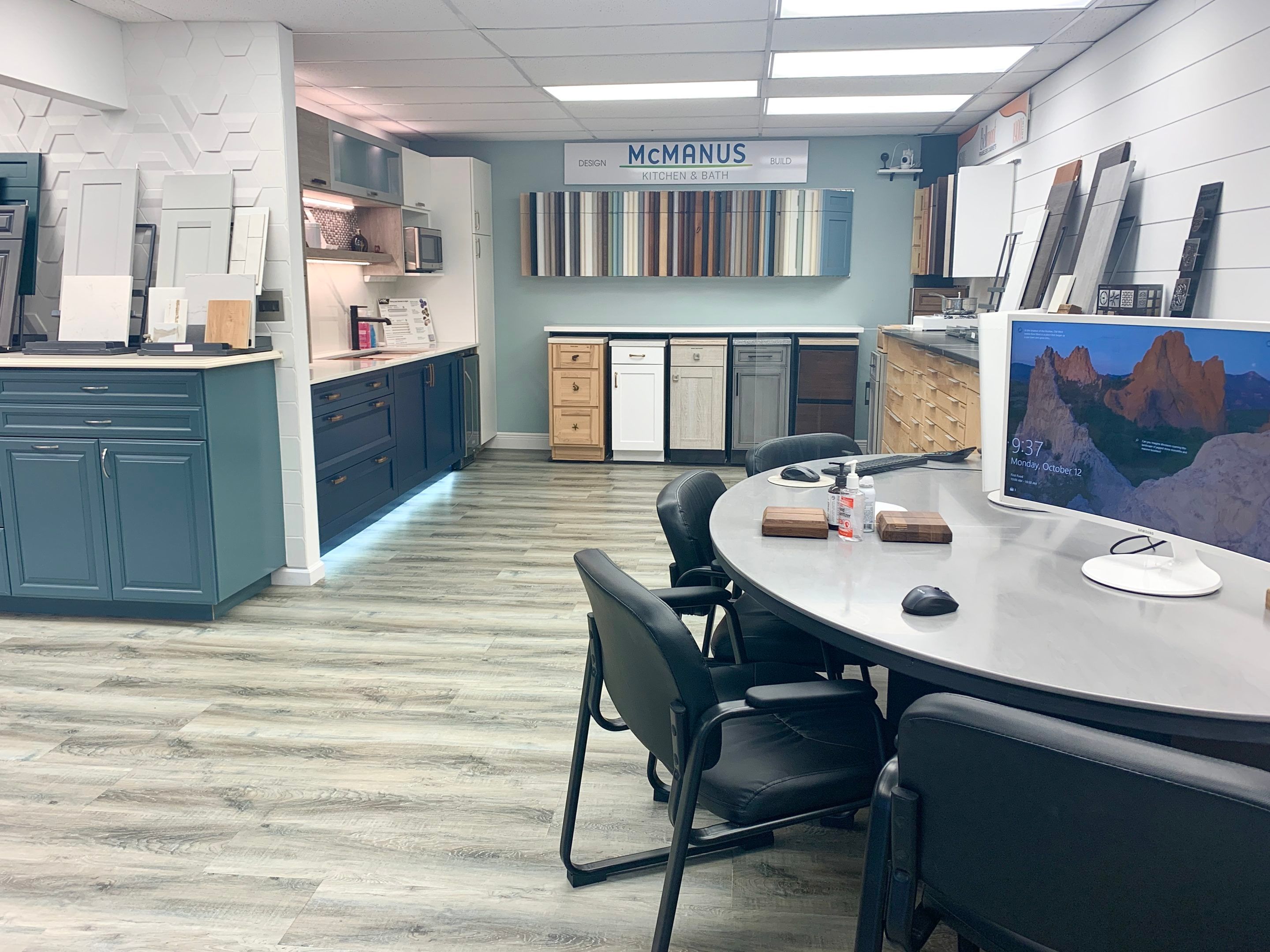 3. The Showroom Visit
After the home visit we will email you another link to schedule your showroom visit. In the showroom we'll review your 3D Concept, Scope of Work, and Good Better Best budget.
4. Approve Your Budget and Pay A Design Fee
Once your showroom visit is complete the next step is to approve your budget and move forward into the design process. We ask for 5% of the budget to paid as our initial design fee.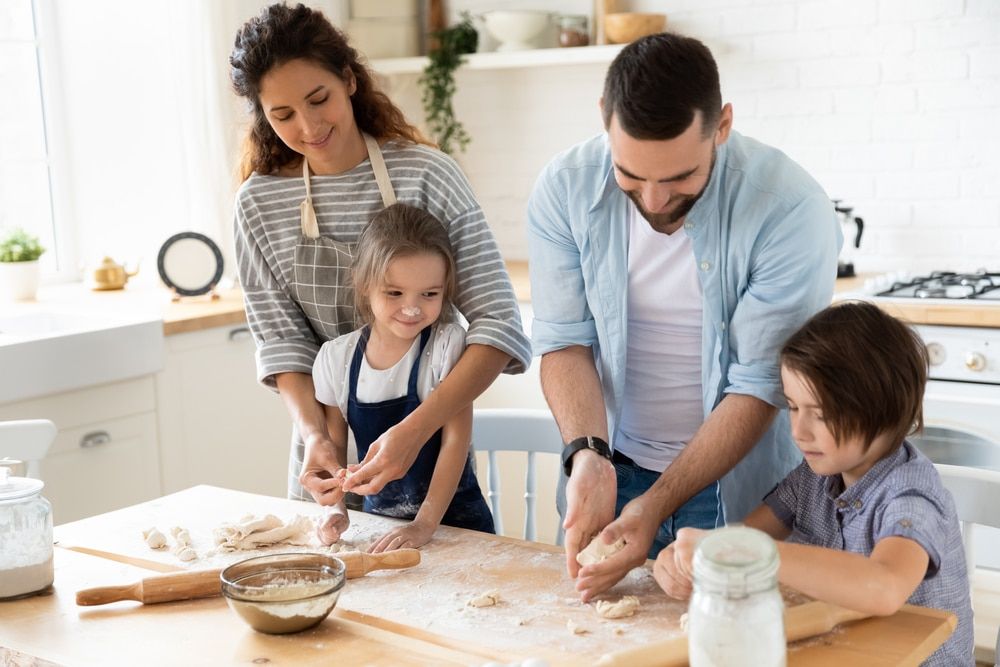 Next Steps After Your Consult
After you approve your initial budget we move forward into design, then pre-construction and finally construction.
Design, Review and Proposal
The design process usually takes 6 to 8 weeks. The leghth of the pre-construction process is goverened by our project schedule and material lead times but is typically 3 – 4 months.
Design
The first step in design is for the designers to come out to your home to double check measurements, bring samples and review the concept again in preparation for them creating yoru complete intial design.  This visit typcially takes 60 to 90 minutes.
At your first design meeting they will have a complete design (or perhaps a couple options) ready for your review. We then have follow up meeting to finalize all the details of the project, right down to the last light switch location. For most kitchens we plan for 3 design meetings. Bathrooms can take 2-3 meetings and of course whole home remodels can take more. We may also schedule more home visits to meet subcontractors and engineers on site if needed.
After each meeting we will show you the updated budget (based on your actual selections and labor bids) so we can make sure everything is on track and there are no suprises.
Project Manager Review
During design your project manager will have regular meetings with your designer to review plans and materials so he can help explain the scope of work to our trade partners and get accurate bids for the work to be done. After your second design meeting your project manager will build your detailed project schedule. You have full access to the project schedule and other details thru your online client portal.
Fixed Price Proposal
Once the design process is complete and all the details of the project are nailed down we will present you with a fixed price proposal for your project. We will also review the payment schedule, final project calendar and timeline at the final contract meeting.
A deposit is due at proposal signing so we can order materials and lock in your project schedule.  The payment schedule for your specific project will be outlined in our contract but typically we collect a 30% deposit to order materails, then another 30% payment is due on day 1 of the project. The rest of your payments are based on reaching pre-defined project milestones with a final 10% payment reserved for when everything is complete.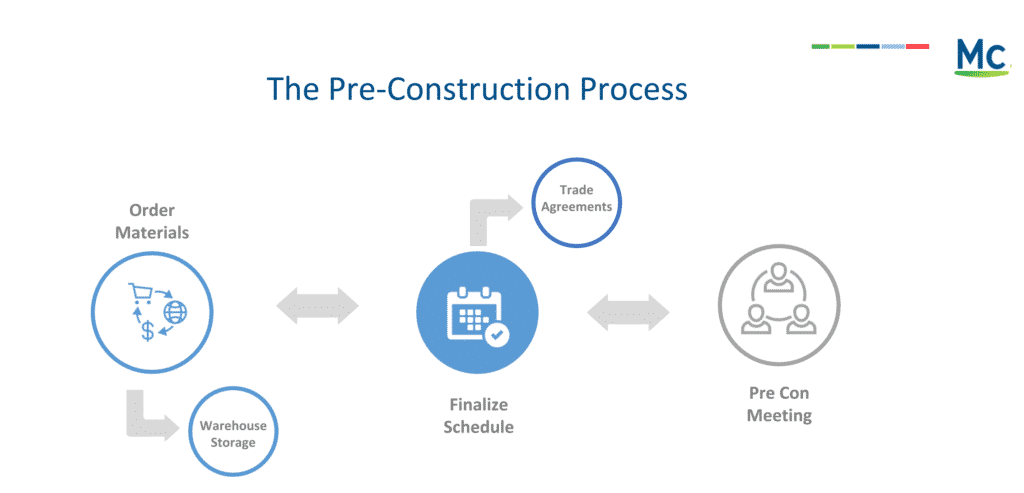 Pre-construction
After your fixed price proposal is signed and a deposit is paid we order all materials, check them for damage and store them in our warehouse. We like to have all your materials in our warehouse before your project starts to avoid any unecessary delays during the project.
During the pre-construction phase your designer will send you regular updates so you know things are arriving as expected and if anything needs to change.
About 2 weeks before your start date your project manager will contact you to schedule a pre-construction meeting where he will review the scope of work a final time and discuss the logistics of  project set up and what to expect durng the first few weeks of the project.
Smaller kitchen and bath projects can be done in 6 to 10 weeks. Multi room and whole home projects take longer. Your detailed project calendar will outline exactly what to expect each week of the project.
In combination with the online project calendar your project manager will send you daily updates, call Daily Logs, to let you know what is happening and how things are progressing.
Your designer will also visit the jobsite a key points during construction to act as a second set of eyes on things, clarify any design issues and confirm things are being built to plan.
We also schedule 2 formal walk throughs with you at the middle and end of the project so we can review the progress together.
We warranty all work for 5 years, which is the best in the industry.
About 6 months after your completion date will contact your to make sure there are no small issues that need attending to.  We then reach out annually after that via email to make sure everything is holding up well and no adjustments are needed.