Our Kitchen and Bath Showroom
The Heart of the Good Better Best Process
Understand Your Options
Get Exact Prices
Discover Unique Products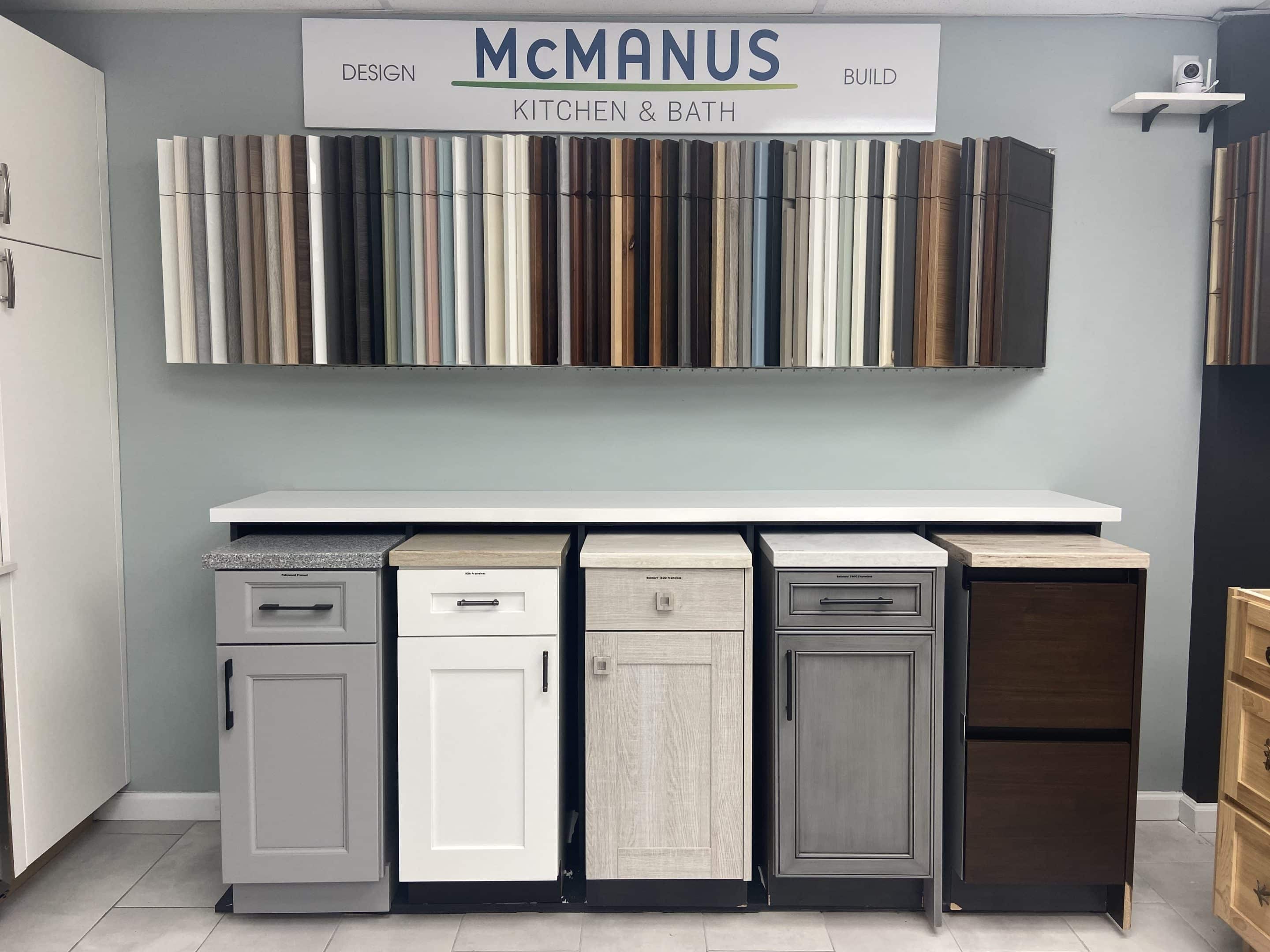 Understand Your Options
Choosing the right fixtures and materials is an important part of a successful project. There are a lot of "knock off" products out there today that look good but are poorly made and won't last.
At your first showroom visit our interior design team will make recommendations based on your initial Good Better Best budget.
Get Exact Prices
One of the biggest issues when planning a project is getting accruate pricing. Many contractors will use vague 'allowances' that are often too low and result in suprise costs later one.
We'll help you make all your material selections prior to starting the project so you know exactly what to expect.
Discover Unique Products
Each year we visit trade shows and meet with vendors to explore new products so we can bring them to you.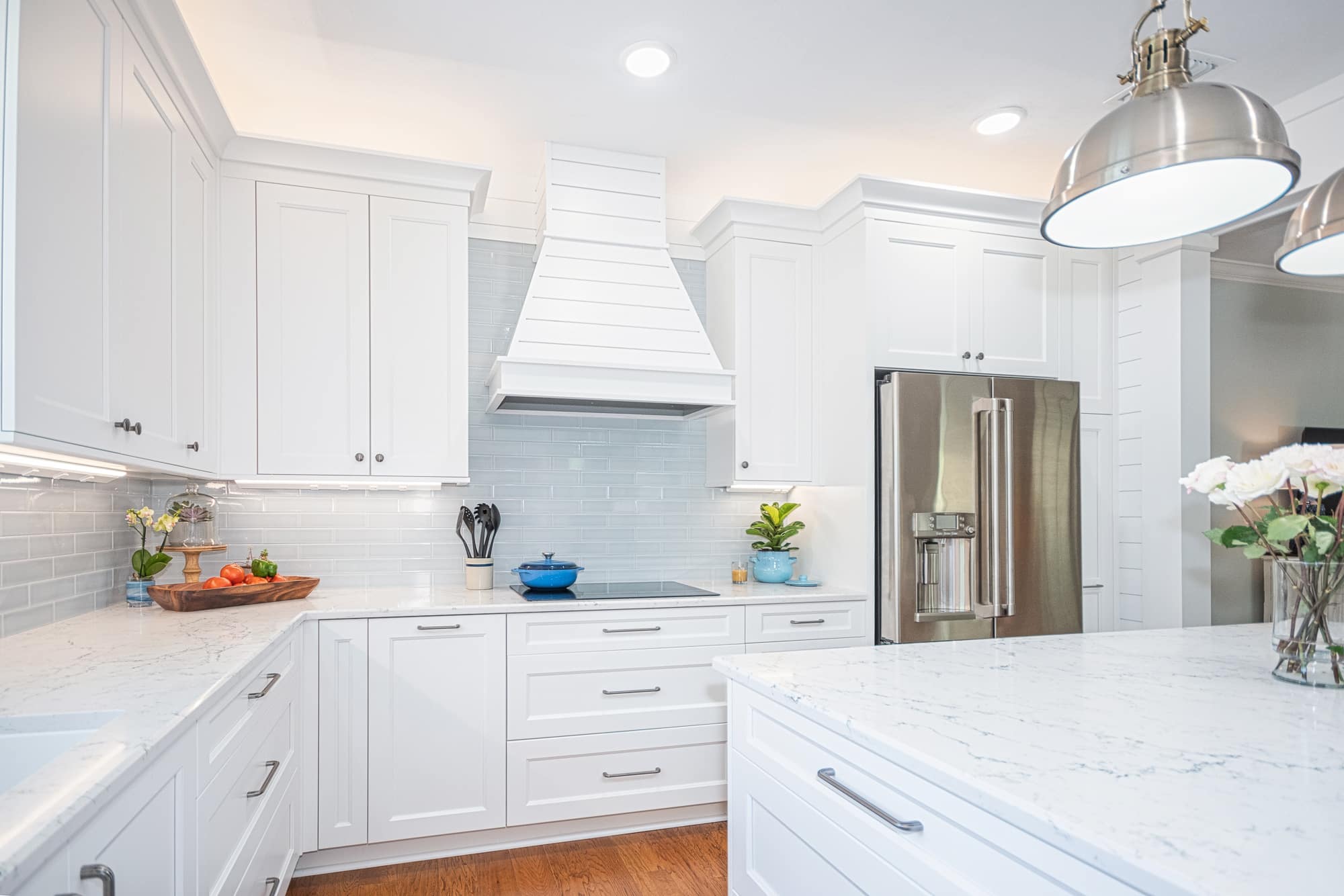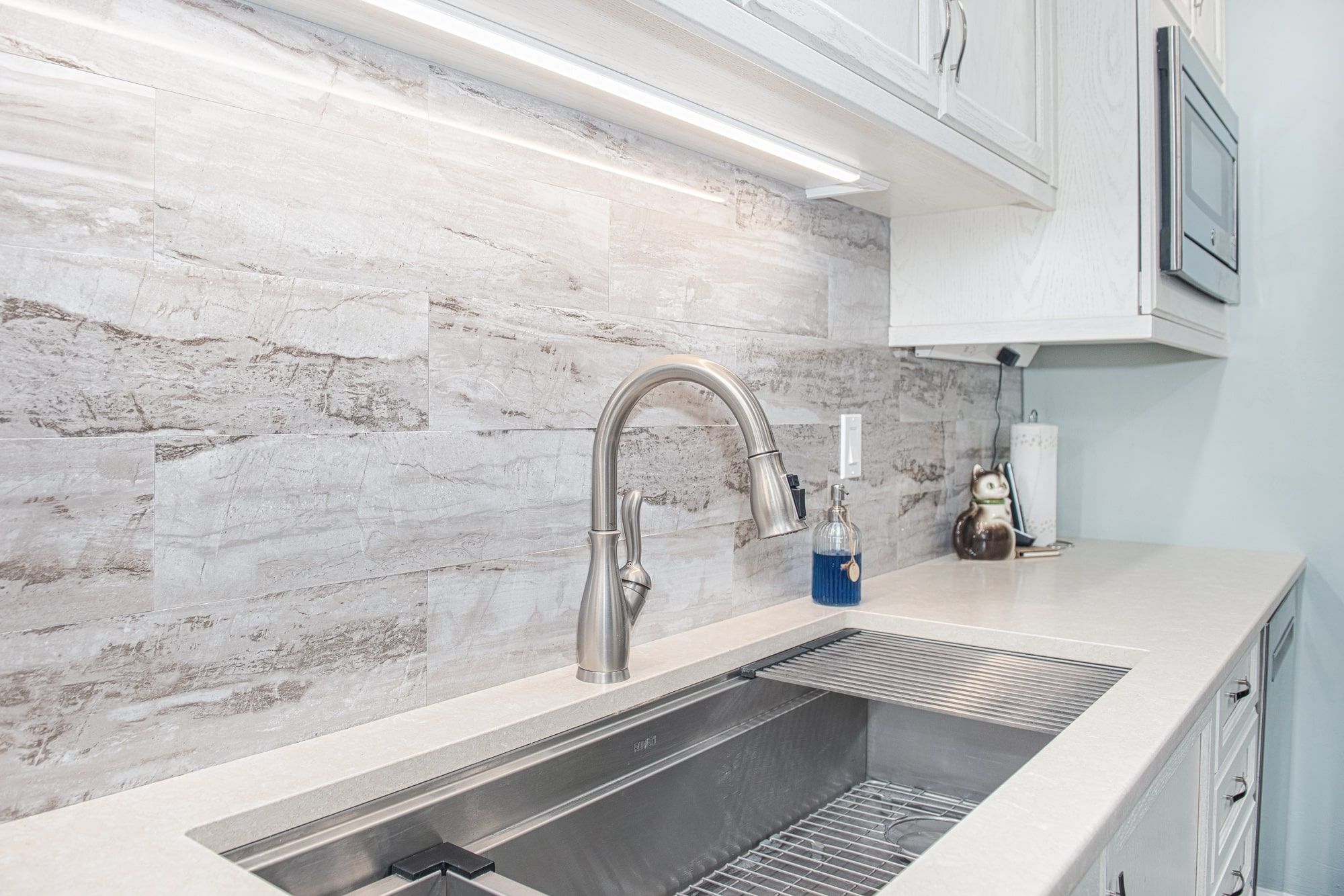 Workstation Sinks
A workstation sink moves all your cleaning and prep into one compact location, which free up the rest of your kitchen for storage and keeps you counters clear of mess. 
They are growing in popularity and we think they will soon become the standard in modern kitchens. 
Large Format Tile
Hate grout lines? Imagine tiles up to 5 feet x 10 feet! Large format tiles are a thin panel porcelain tile that are great for floors or walls. 
We carry Laminan large format tiles in tehe showroom.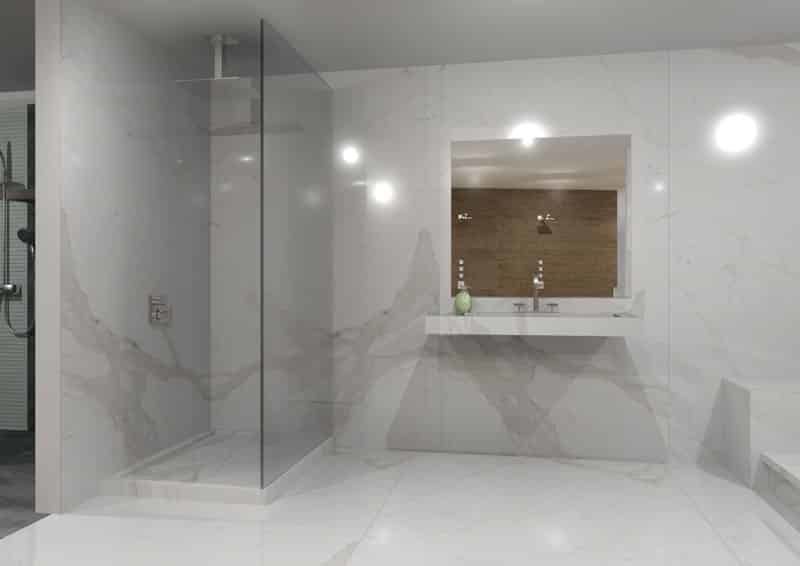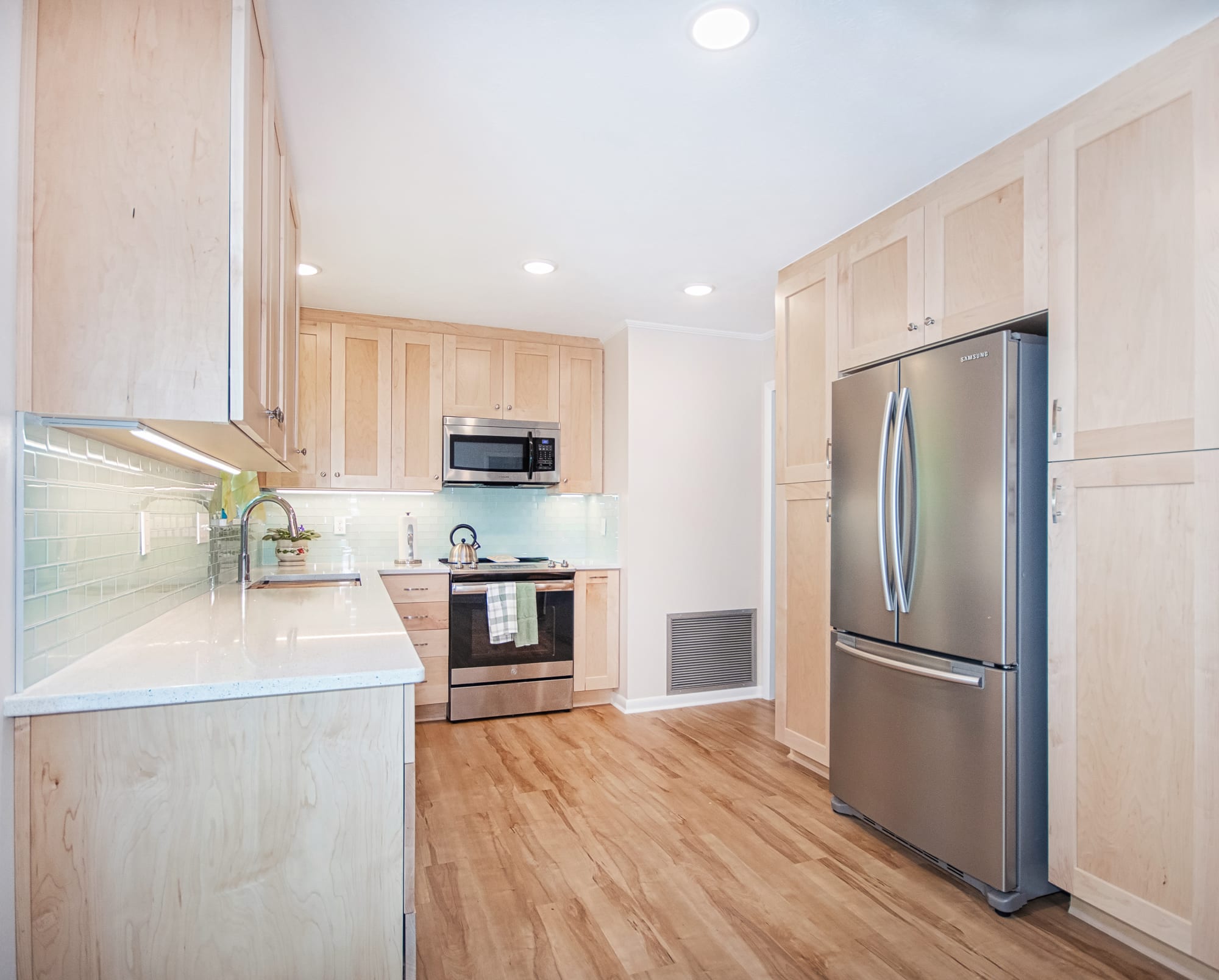 Luxury Vinyl  Plank
100% waterproof, slip resistant and comes in tons of wood look and tile colors. LVP is taking over the flooring world. 
We've recently started working with loose lay vinyl plank which has even more advantages. 
Dekton Countertops
We call it "super quartz". Dekton is a type of quartz counter that is almost impossible to scratch and rated to 1400 degrees. It comes in lots of colors, just like regular quartz and is installed in the same way.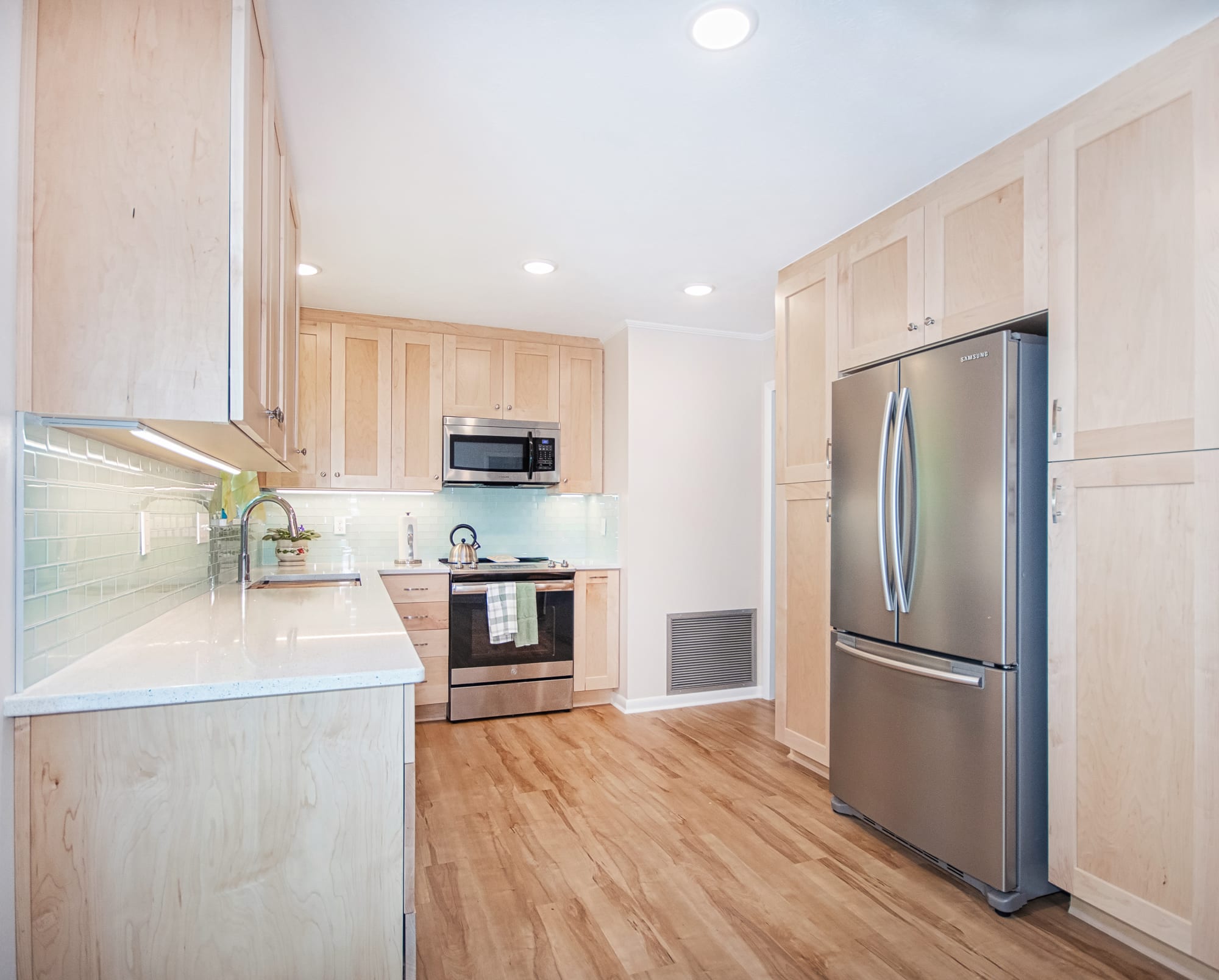 Here's How To Get Started: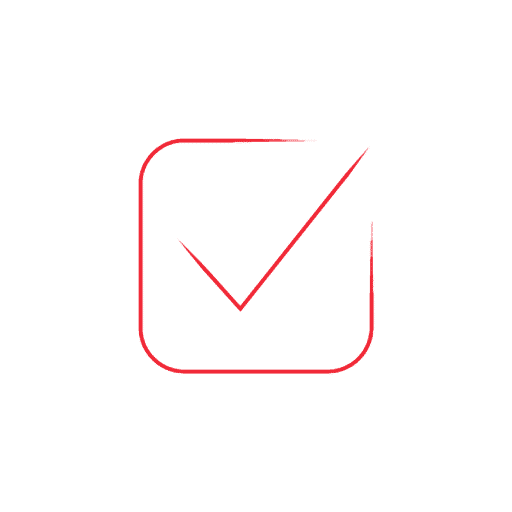 1. Start with a Design and Budget Consult
We start with a home visit to get measurements then invite you to our showroom to review options and your detailed Good Better Best Budget.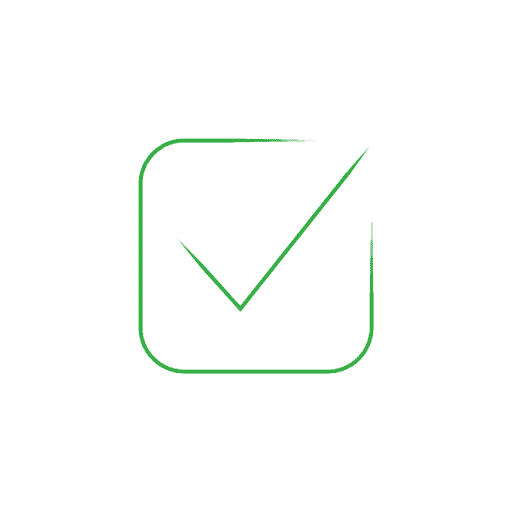 2. Approve Your Budget and Review Your Design
It can take several meetings to fine tune the design and make all your materials selections. Our design team are with you at every step.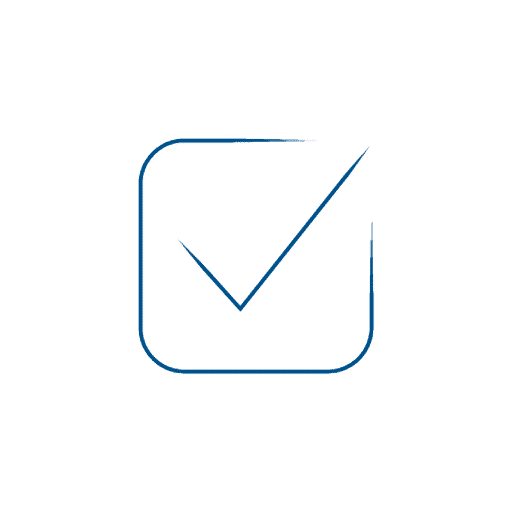 3. Build Clean, without Interruption
Our designer also supervises the entire project, in cooperation with our project manager, to make sure everything is built to plan, on time and on budget.