Bathroom Remodeling Services
Design, product selection and remodeling expertise all under one roof. 
3 Ways we can help with your bathroom remodel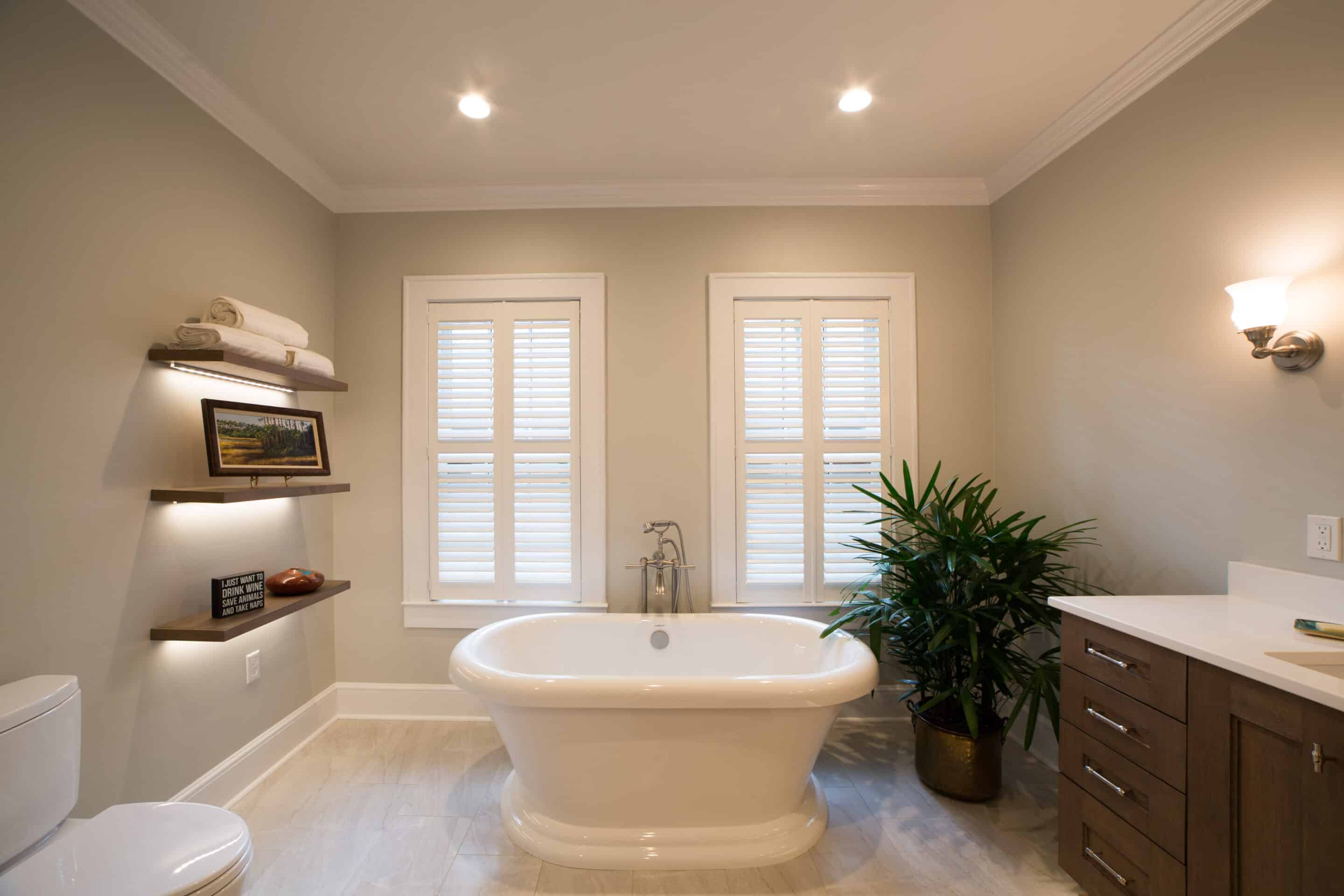 Custom Bathroom Remodeling
We provide design, product selection and remodeling services to help you customize your bathroom.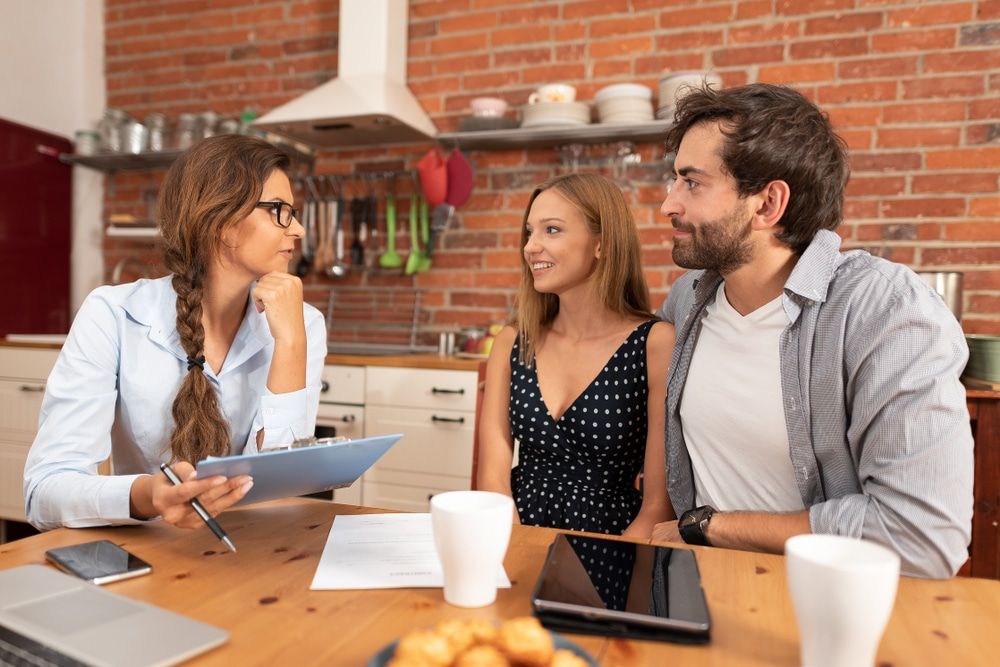 Design and Selection Services
If you already have a builder we offer stand alone bathroom design and selection services.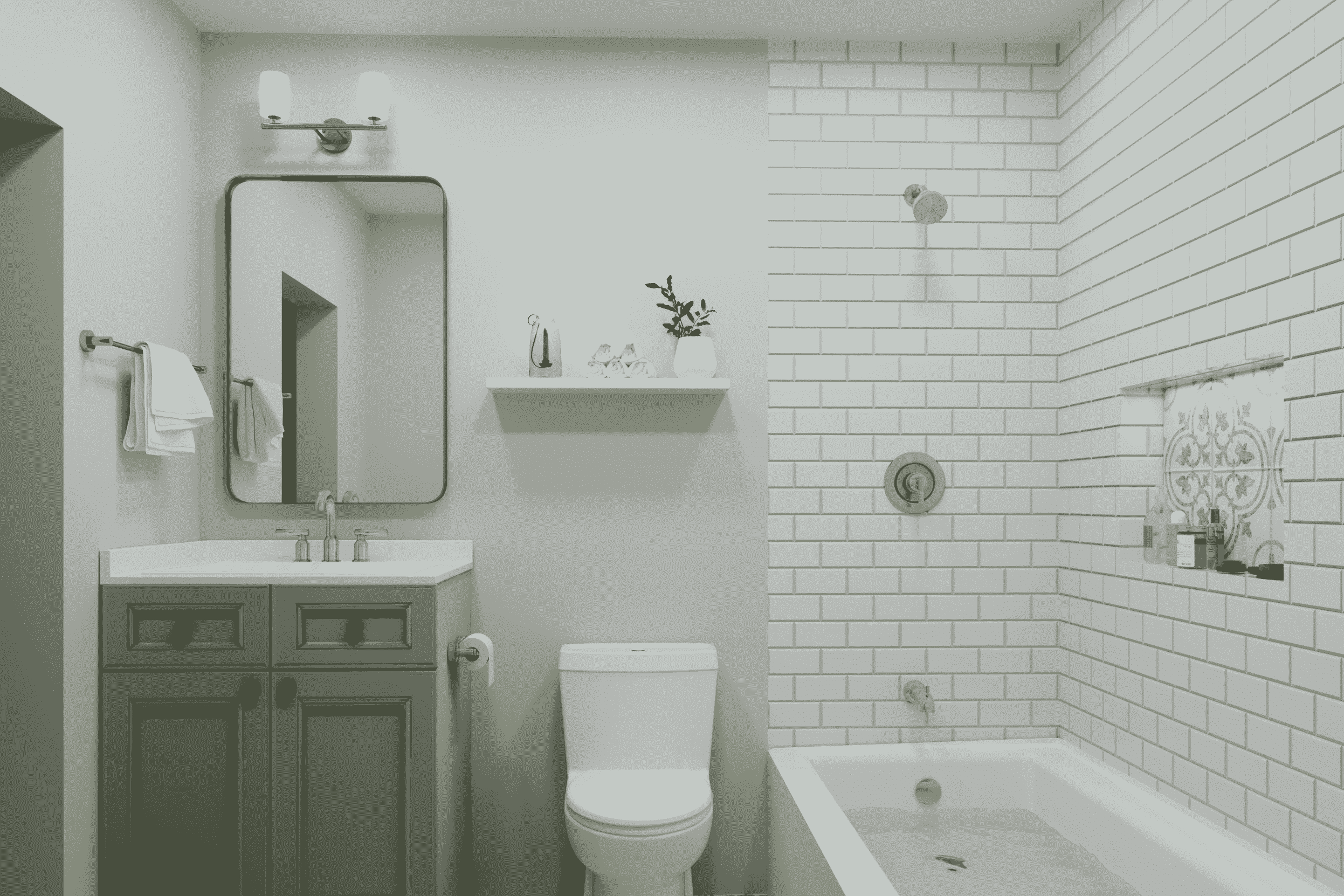 Hall Bath Packages
Professionally design hall bathroom packages help you update your home faster and at a lower cost.
We Specialize in Frameless Cabinetry
Once most people understand the difference between framed and frameless cabinetry the choice is clear.
What Makes Frameless Cabinets Better?
Using Frameless Cabinets can add up to 10% more storage to your kitchen.
Wider and Deeper Drawers
Without the 1.5" or 2" frame around each cabinet the drawers are much larger. They also don't have that annoying "spatula catcher" at the top.
Custom Sizes without Custom Cost
Manufactured frameless cabinets come in 1/4" increments compared to the 3" sizing of many framed cabinet lines. 
More Door Options
Bi-fold lift up doors, Co-planar doors and lift up appliance garage doors to name a few.
Endless Styles
The benefits of frameless cabinets are available in any door style from the most traditional to ultra modern. Framed cabinet lines are limited to traditonal and transitional styles.
Bathroom Remodeling Costs
As part of your initial Design and Budget Consult we will create a Good Better Best budget for you that is typically accurate to within 3% of actual project costs.
If you would like some general idea of common costs before scheduling a consult you will find them on our Bathroom Costs Page.
You can also visit our project Gallery to recent projects and their cost.
Hall Bath Packages
Many people want to update their bathroom but do not want to invest in a full custom remodel. Our professionally design bath packages come in 3 popular styles so you can update your hall bathroom faster and for less money.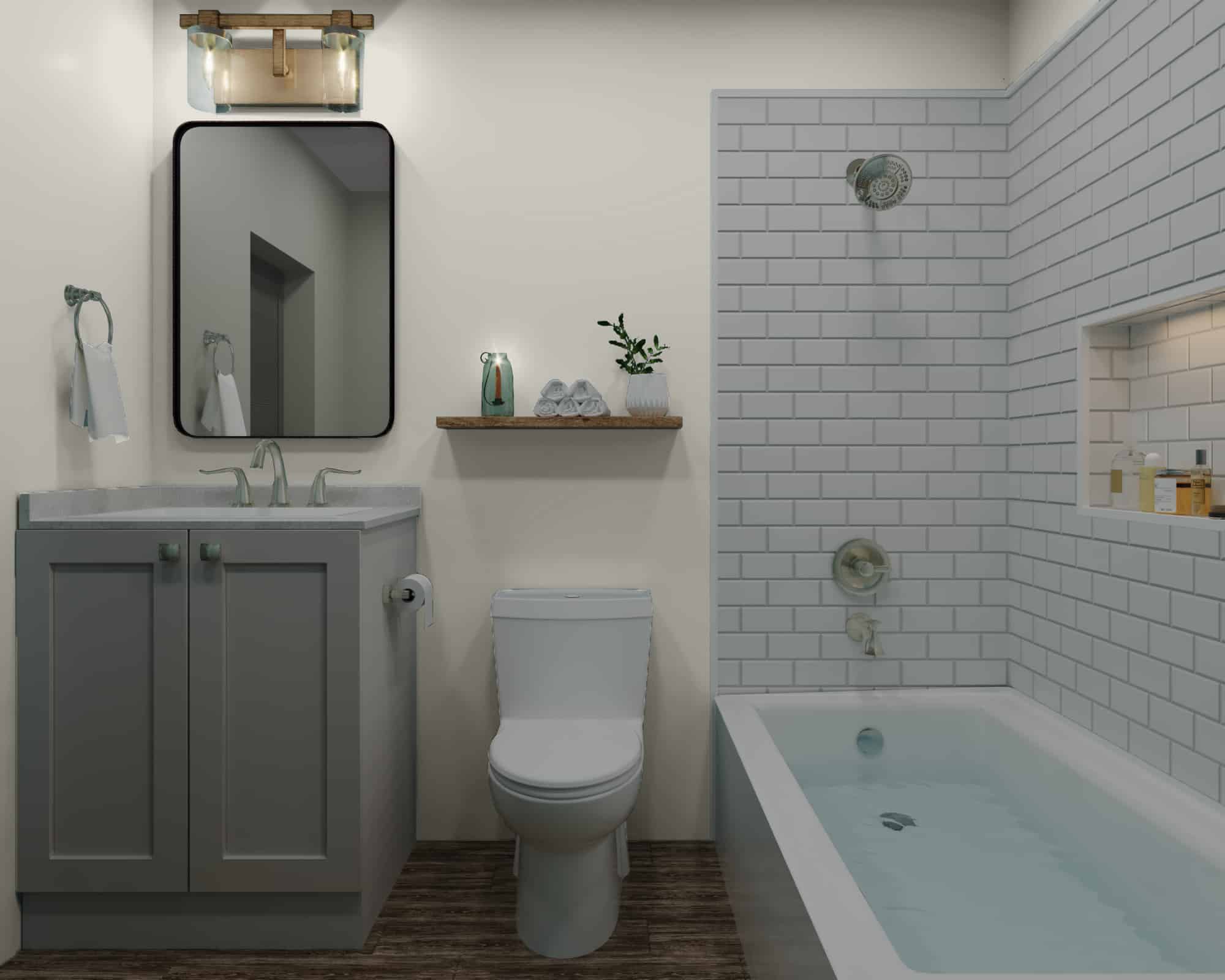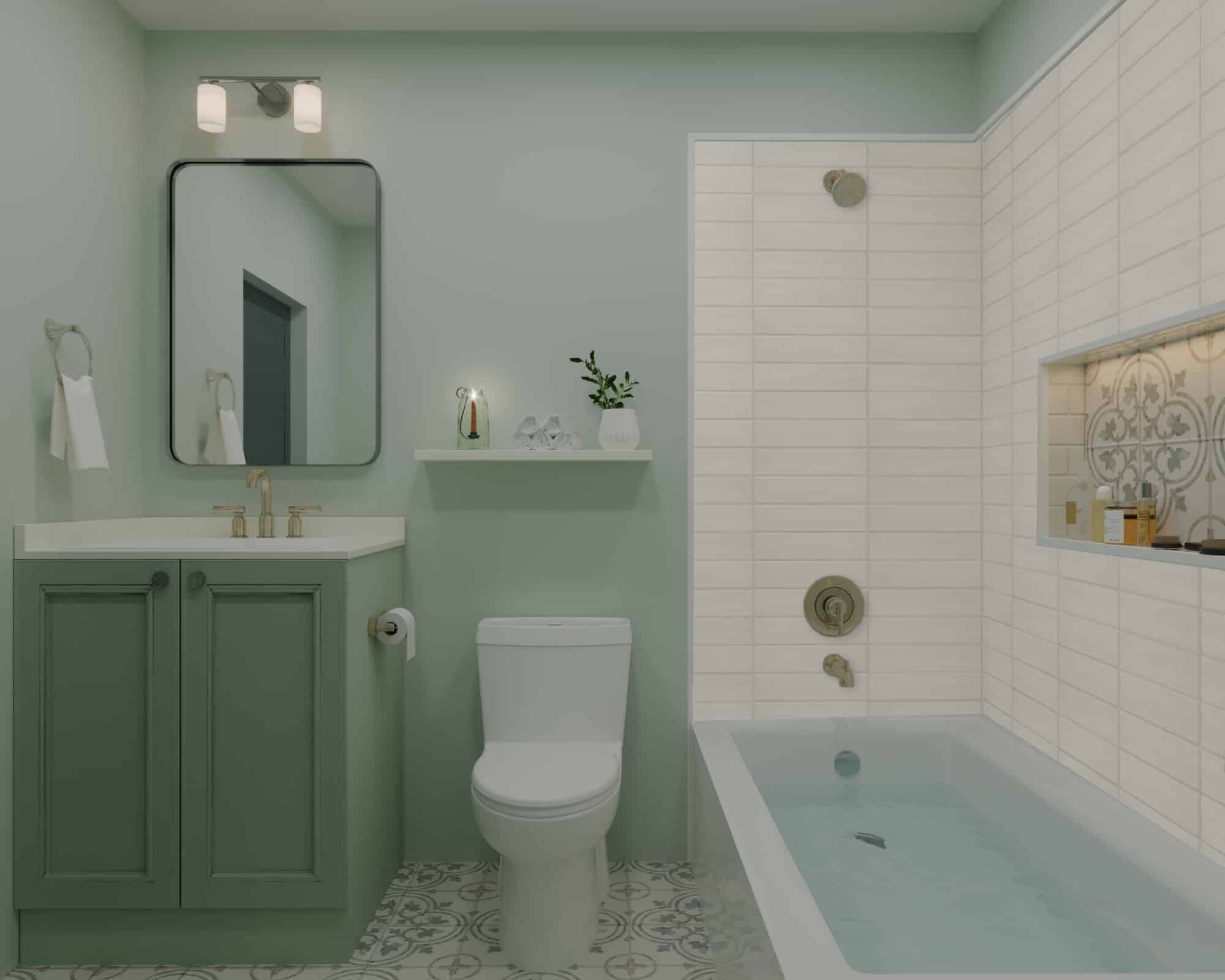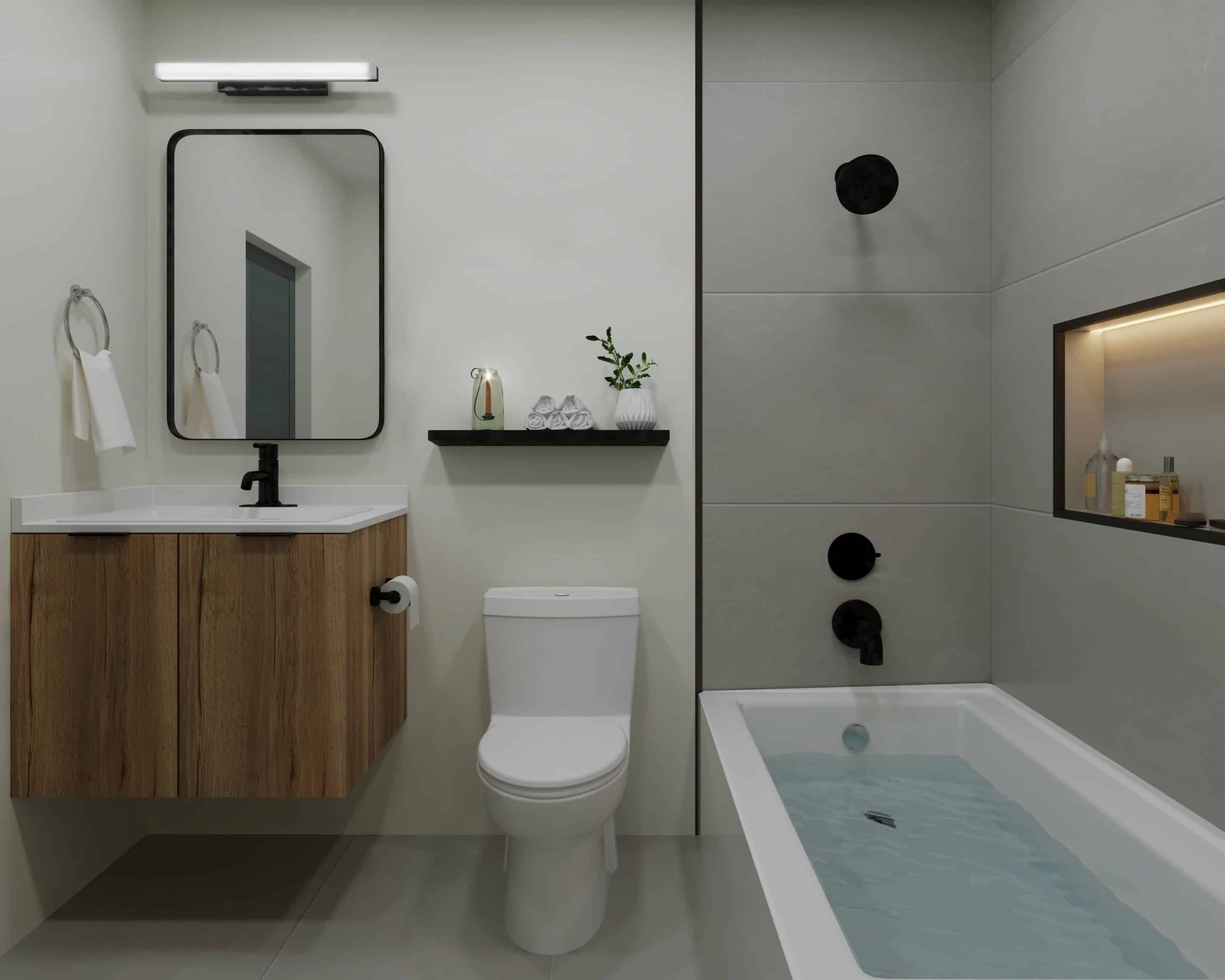 Good Better Best Options
As part of your initial Design and Budget Consult we will create a Good Better Best budget for you that is typically accurate to within 3% of actual project costs.
We'll review the GBB budget together in the showroom so we can show you various products and materails from each category.
Bathroom Vanities
All of our cabinets are are made in the USA from quality materials and meet strict KCMA standards for durability. We do offer cabinets at different price points and will outline your options when we review the Good Better Best budget for your project.
We carry cabinets from Bellmont, Kith, Jay Rambo, Fabuwood and Holiday Kitchens.
Bathroom Countertops
We carry laminate, wood, corian and stone countertops. Quartz countertops are the most popular option for kitchens and Corian the most popular for bathrooms.
Wood countertops on islands are are great way to add warmth to room.
Ceramic and Porcelain Shower Tile
We carry tile from Emser, SomerTile, Dal Tile and Crossville Tile. Backsplash tile, shower wall tile, floor tile… No matter What your tile needs are we've got you covered.
Bathroom Flooring
If tile flooring is not for you we also carry engineered wood and luxury vinyl plank (aka LVP). LVP flooring is fast becoming one of the most popular options for it durability and beauty.
Get Started With A Design and Budget Consult
We'll help you clarify your design ideas, understand the remdeling process and create a Good Better Best budget for your project.