Our Remodeling Process
Start To Finish, Here is what to expect
Discovery Call & Budget
Design,  Selections, Ordering
Pre-Construction and Construction
Follow up and Warranty
Schedule A Consult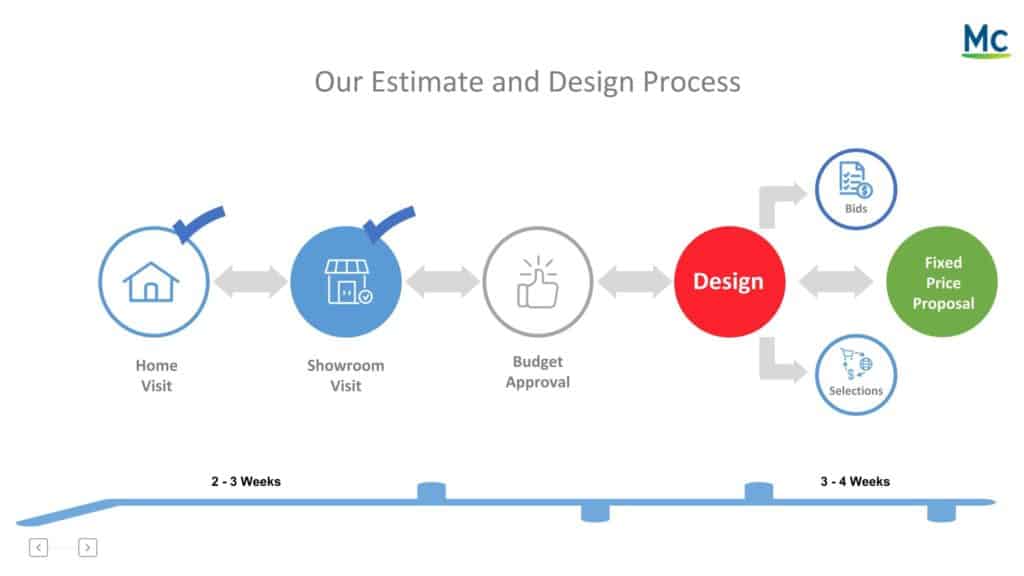 Most contractors you speak to will agree that good planning and communication are important when remodeling your home. The part that they miss is having a process, reliable systems and experienced staff in place to make sure it is done consistently throughout the project.
Without those things in place projects often start well but "take a bad turn" at some point and things start to fall apart leading to frustration and dissapointment.
Our process has been refined over years and proven to provide the best designs and a worry free remodeling experience. Below you can read an outline of our complete remodeling process and what to expect in phase of the project. We'll review this in detail as part of your initial consult as well.
Step 1: Get Know Each Other, Review the Budget
The very first step is to learn more about each other to make sure we are a good fit, then create and review an accurate budget for your project so you can make an informed decsion about what you would like to do.
We call this initial process our Design and Budget Consult.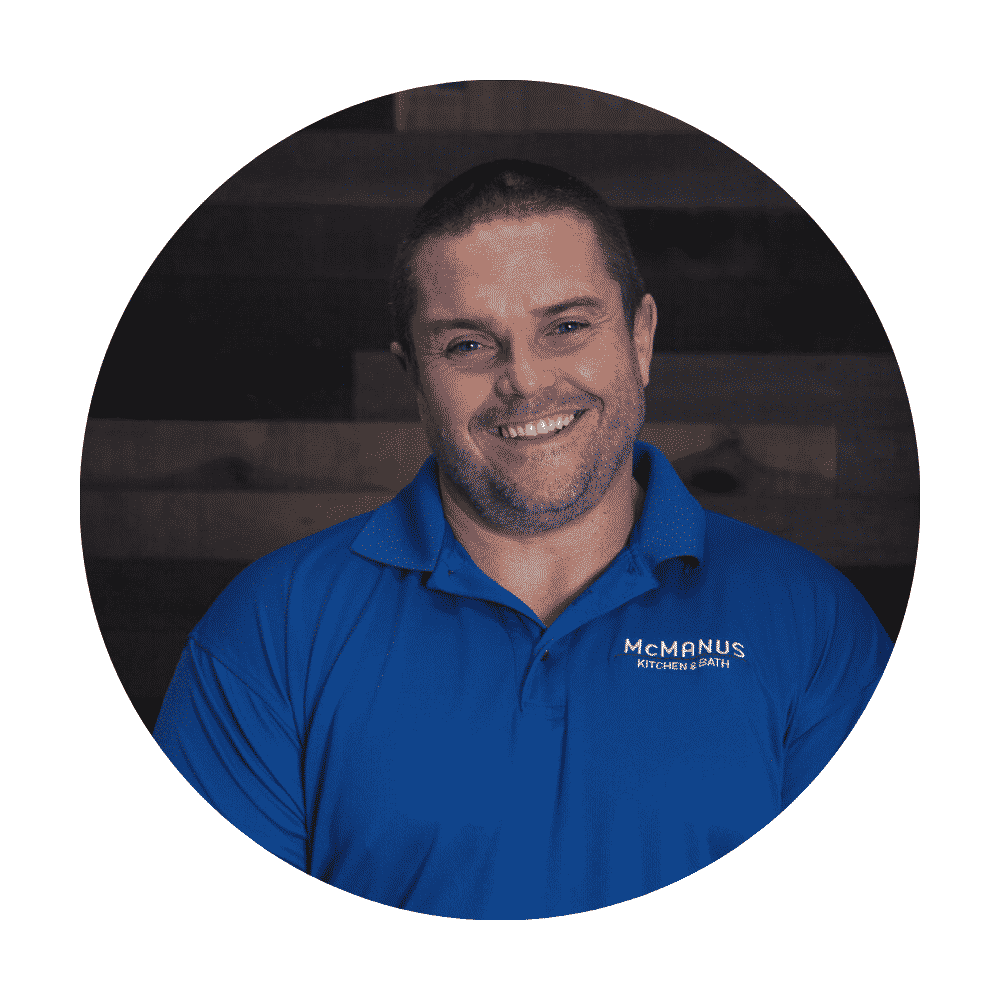 3 Steps to the Design and Budget Consult
1a. The Discovery Call
A 10-15 minute call so we can discuss your project, answer your questions and tell you a a little about how we work. 
1b. Home Visit and Showroom Visit
First we schedule a home visit so can see the space, talk about your ideas and take accurate measurements with our 3D scanning tool.  
After the home visit we will schedule a  showroom visit where will have a 3D concept and 'good better best' budget ready for you to review.
1c. Approve Your Budget, Pay a Design Retainer
At the end of your design and budget consult you will have a detailed scope of work, good better best budget and a 3D concept of your project.
The next step to to approve your budget and pay a 5% design fee to start the design process.
Step 2. Design, Selections and Ordering
Remeasure Meeting
After you approce your budget the first thing that happens is your designer(s) will scheduel a 'remeasure' meeting. They will meet you at your home to confirm measurements, review the initial concept again and get a better sense of your personal taste and style.
Design and Selection Meetings
After that we schedule your first design meeting. We will have a complete design ready for you to review at that first meeting including material and fixture ideas. In total, we'll have between two and four design meetings to nail down all the details, down to the last light switch. We'll update your project total several times during the design process so you can see if you are staying on budget.
Final Meeting
At the final meeting we present a fixed price proposal for you to approve.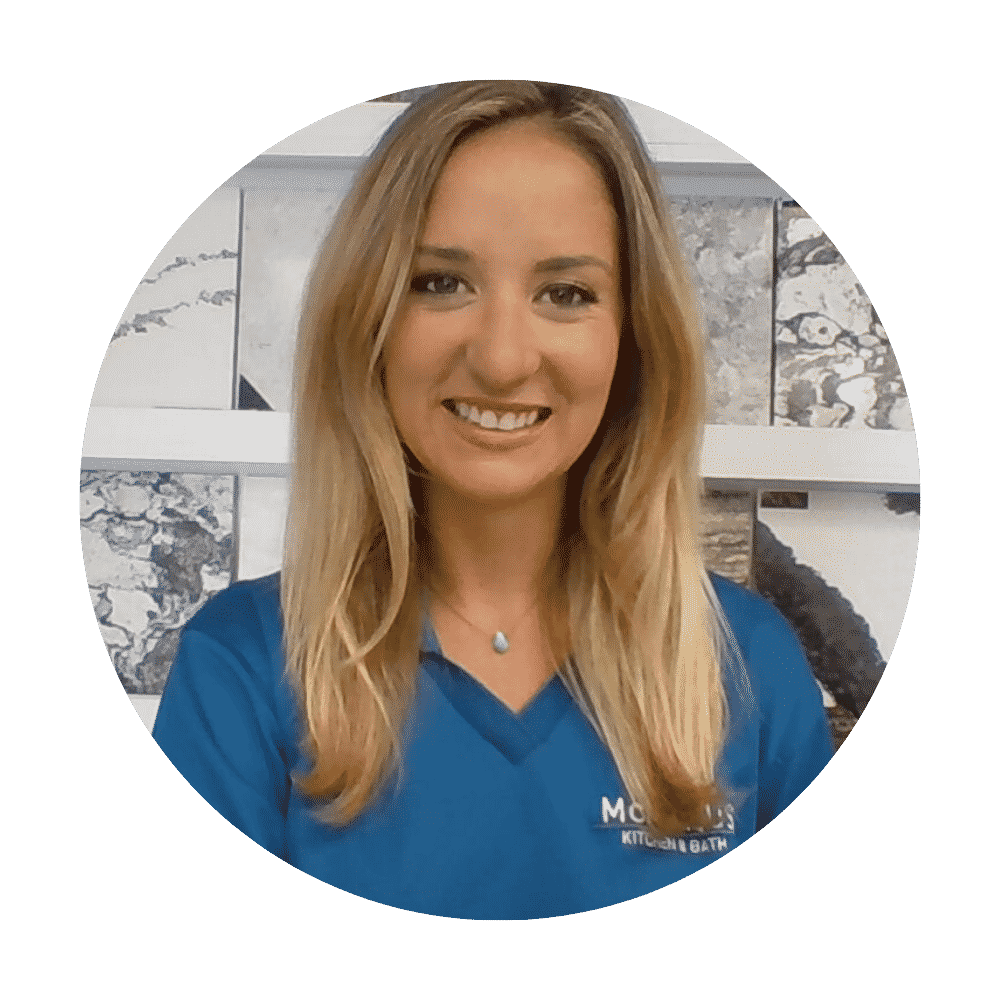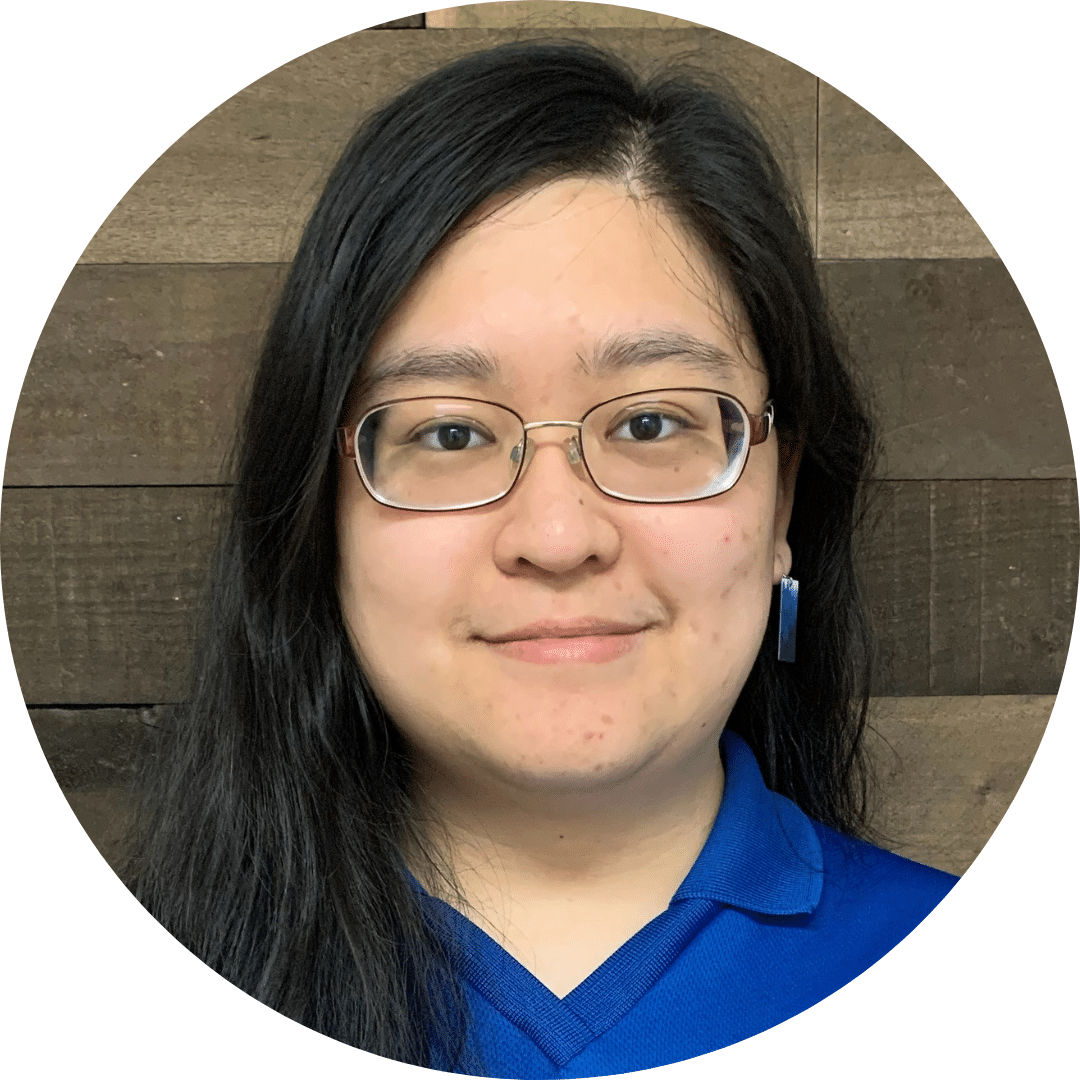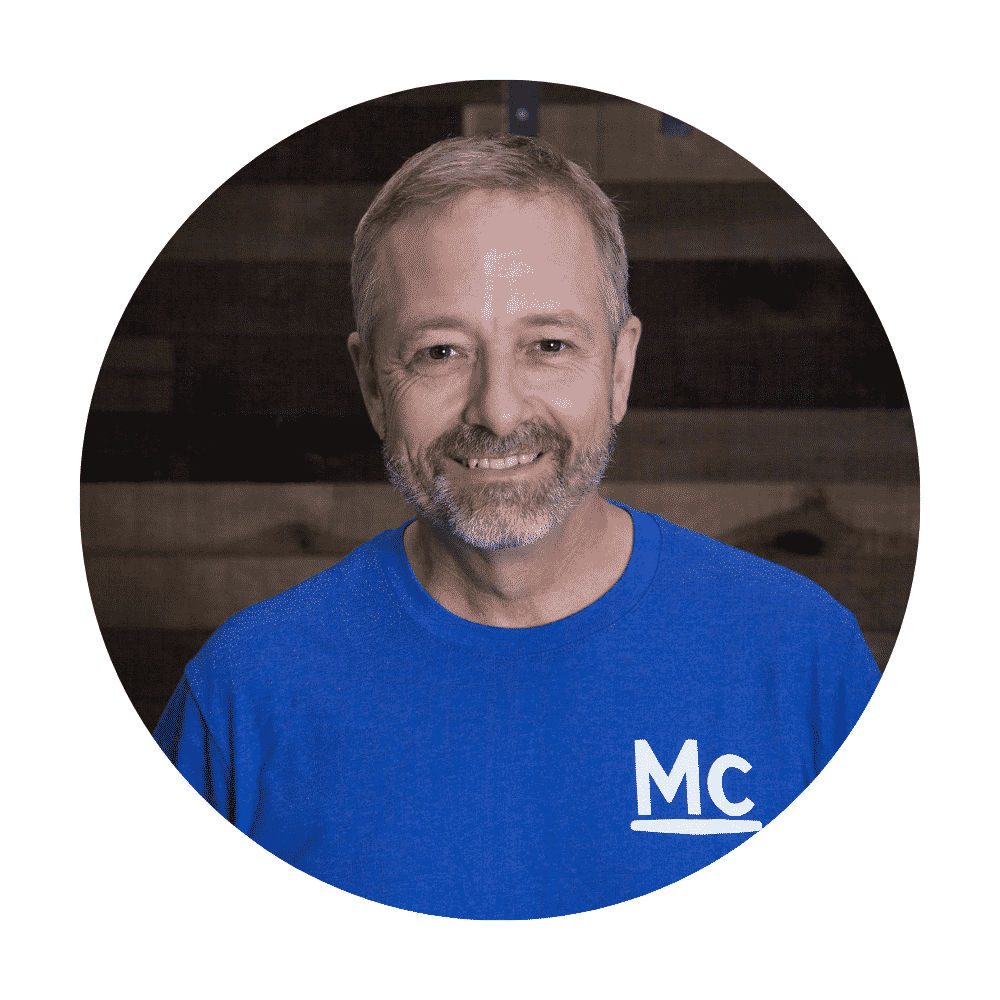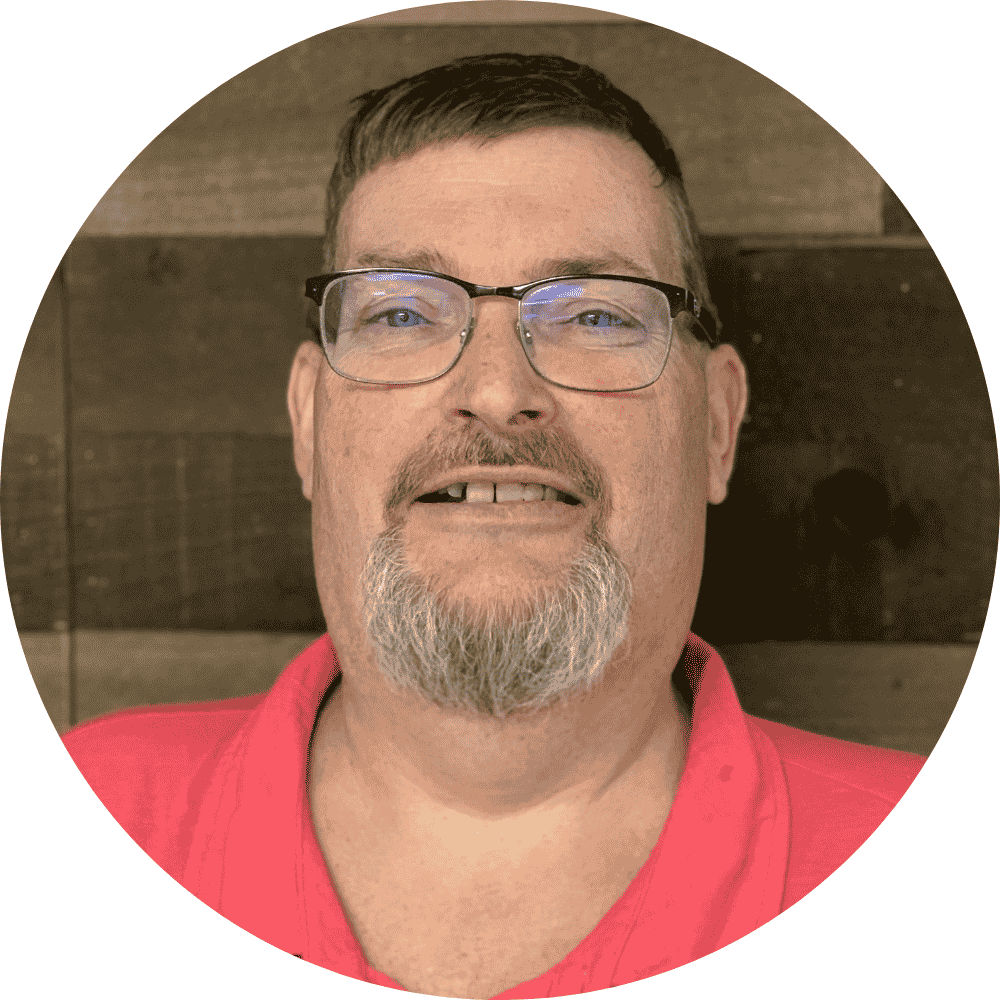 4.  Pre-Construction and Construction
Ordering, Permitting and Updates
Once you approve you final proposal and pay a deposit we will order all your materials and store them in our warehouse as they arrive. Your Designer will send you regular updates through your online project portal as we receive your materials, permits are approved etc…
Pre-construction Meeting
A couple weeks before your start date your project manager will schedule a pre-construction meeting with you to discuss the logistics of starting your project including the dust control and protection plan, parking, pet and child safety etc…
Construction
Once work starts your project manager is on site daily making sure things go to plan and keeping you updated through our daily logs.  Your designer remains part of the process and will visit the jobsite at key points as well. We also schedule two formal walk throughs with you to make sure things are meeting your expectations.
6.  Warranty Period and Follow Up
We provide a 5 year warranty on our work. Any issues just give us a call and we will investigate and take care of it.
6 Month "Tune Up"
6 Months after your project completion we will contact you for a "Tune Up" visit. It just an opportunity to tweak or touch up anything that might have gotten a little out of whack. 
Annual Check In
Then once a year every year of your warranty period we will send you an email to touch base and make sure everything is still working as expected. This also helps us understand how fixtures and materials are performing over the long haul so we can update recomendations to future clients as well.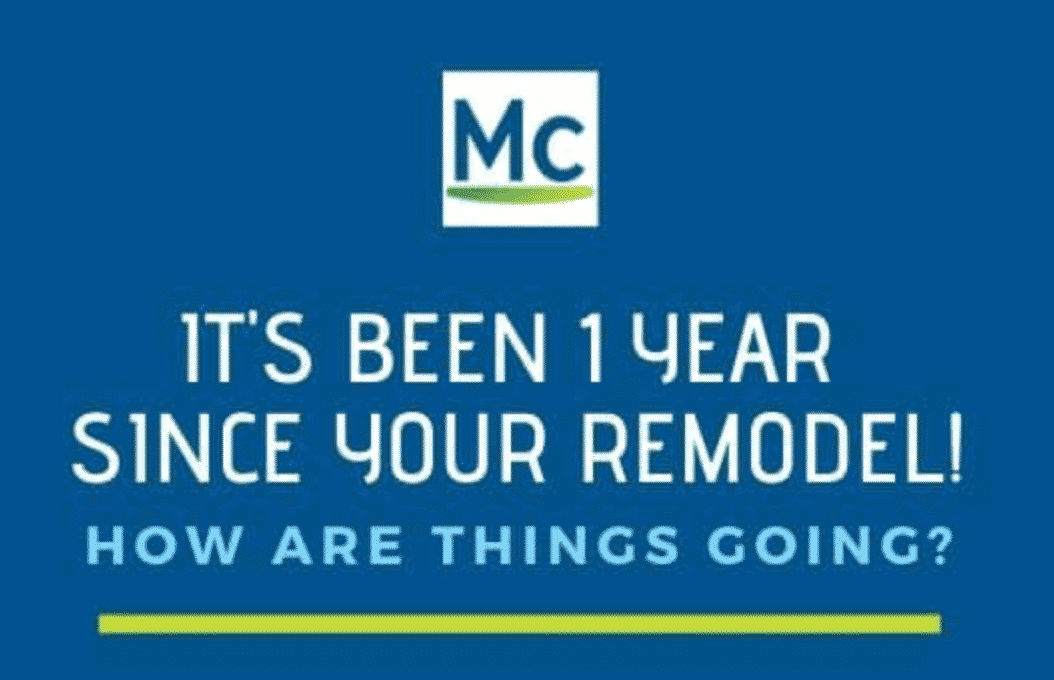 How Long will it take?
The whole process takes time. If you have a firm date you want the project done by its a good idea to start planning a year in advance. Here is a rough idea of how long things can take, we'll discuss this during your consult and we'll create a detailed project calendar during design.
The Initial Consult
You should be able to schedule your home visit withing a week of your discovery call, depending on your availability. Consult times are available M-F from 9 am to 3:30 pm.
We need about a week to create your budget and 3D concept before your showroom visit. Showroom visits are available M-F 9 am to 3:30 pm.
Planning, Design and Construction
Expect to spend 5-7 weeks in design (usually 3 design meetings plus time to get bids and samples)
It takes 12-20 weeks to receive cabinets and other materials (we don't start construction until all materials have arrived).
Contruction can takes 6 to 12 weeks for most projects.
With all that in mind you can expect construction on your project to start 4-6 months from your first design meeting. Your project would be complete 7 – 10 months from your first design meeting.
Ready to Explore Your Project?
Schedule a Design and Budget Consult
We'll help you clarify your design ideas, understand the remodeling process and create a Good Better Best budget for your kitchen project.
At McManus Kitchen and Bath, we know people are happier when they have a kitchen that is organized and easy to care for. The problem is most kitchens were not orginially designed with efficiency or ease of maintenance in mind. In order to correct that, a kitchen remodel is necessary. 
A lot of people put off updating their kitchen because they're not sure where to start and the process can be overwhelming. That's why we've created a single place where you can meet with construction and design professionals to get the help and advice you need.
We start each project with a Design and Budget Consult so you can clarify your design ideas and get a Good Better Best budget for your project.
To get started just contact us to schedule a consult. In the meantime join us for Webinar Wednesday where we chat with a different designer each week and answer your questions in real time.