5 Ways the Pandemic Changed Kitchen Design
Being stuck at home for the last year and a half has completely transformed the way people look at their homes. It is no doubt that the pandemic has redefined interior design and our connection to our homes.
What used to be just a place to sleep and spend the weekends for many has turned into child care, office, and day-to-day functional space. And the kitchen is no different. Amidst dining restrictions and restaurant shutdowns, homeowners have new expectations for their kitchens.
Here are some ways that the pandemic has influenced kitchen interior design trends in 2021.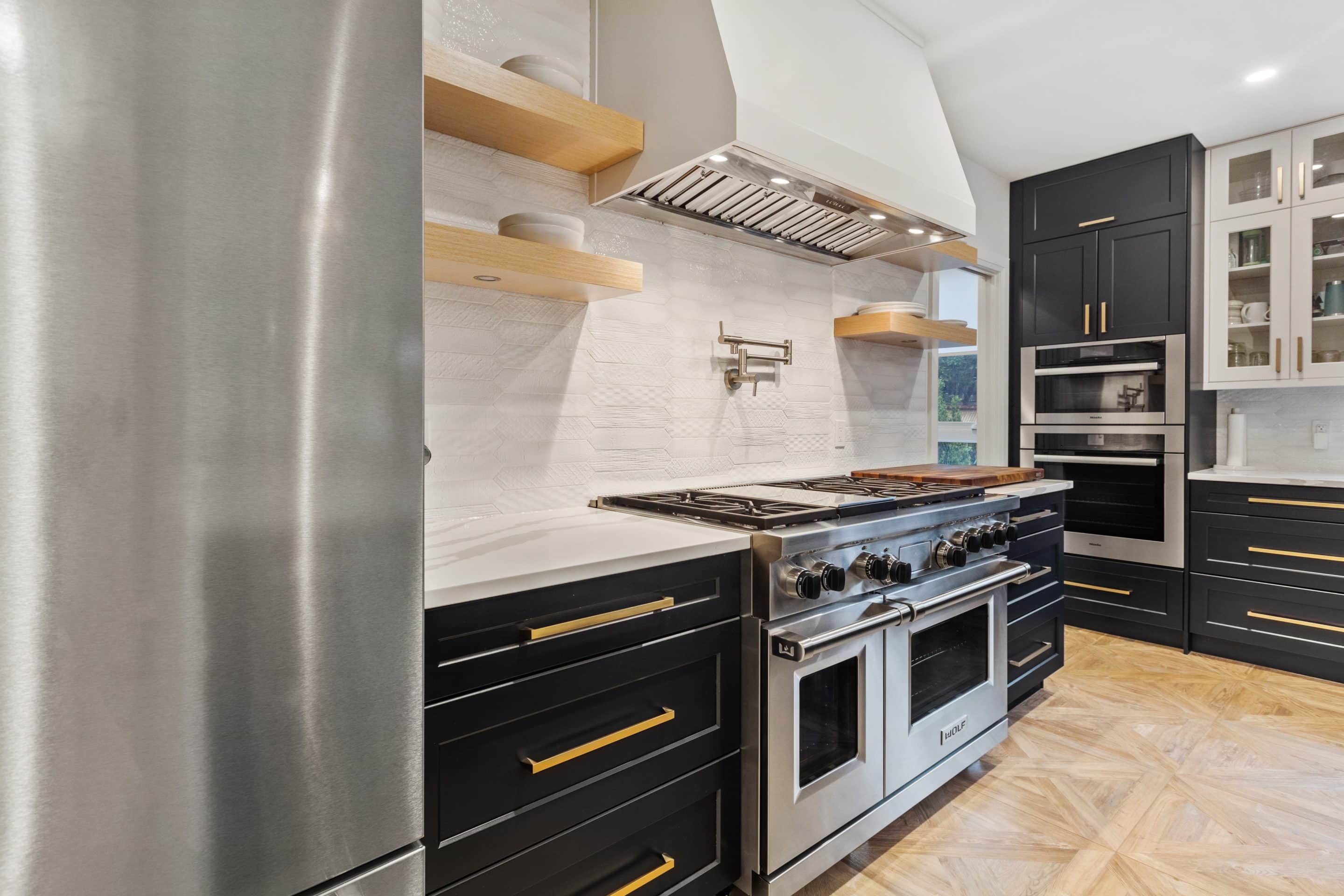 Turns out being confined to their homes has led to a demand for a pleasant enclave to spend their time in. In other words, cozier, more comfortable spaces. Open-concept homes have been a classic favorite in recent years. But since the pandemic, people are shifting their focus to a more traditional closed-off floor plan.
Personal space has become more precious and significant to those staying with others. Closed-concept homes provide privacy, sound control and decrease clutter. Additionally, the pursuit for a cozier personal space has moved interior design away from the minimalist all-white kitchen design. Rather, people are now choosing to go for a mix n' match of materials to create a unique feel. Closed floor plans can help provide more room for variety and different concepts. We've started seeing greater exploration with dynamic textures like wood, stone, and cement. Wallpapers are making a comeback to give their houses a pop of character.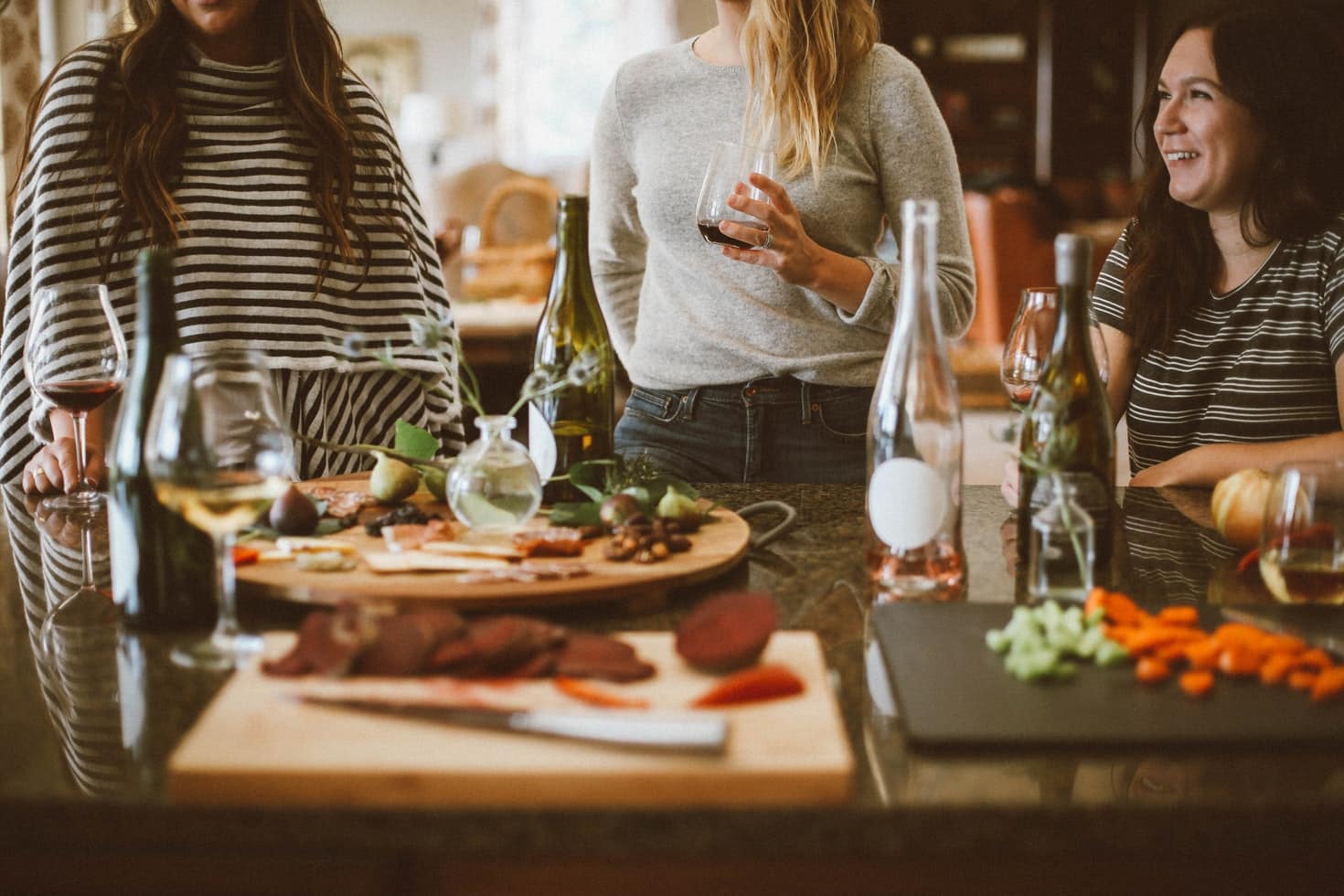 Homes have become more than just a living space. 2020 saw an increase in home offices, personal gyms, meditation spaces, and more. Perhaps more people are downsizing, or looking to maximize whatever room they have. Homeowners are starting to explore the hybrid living space, using their spaces for more than one function. Kitchens have been converted into multi-purpose rooms, such as a place to gather or rewind after a long day.
Taking inspiration from tiny and portable homes, the reimagination of the kitchen as a multifunctional space sees more built-ins. We're talking coffee bars, built-in wine coolers, breakfast nooks, kitchen islands that act as a dining table, and more. Also, an unprecedented purpose for the kitchen seems to be a backdrop for Zoom work meetings. Even in smaller kitchens, this is made possible with trends like pullout desks and increased storage for work supplies.
3. Storage, Storage, and More Storage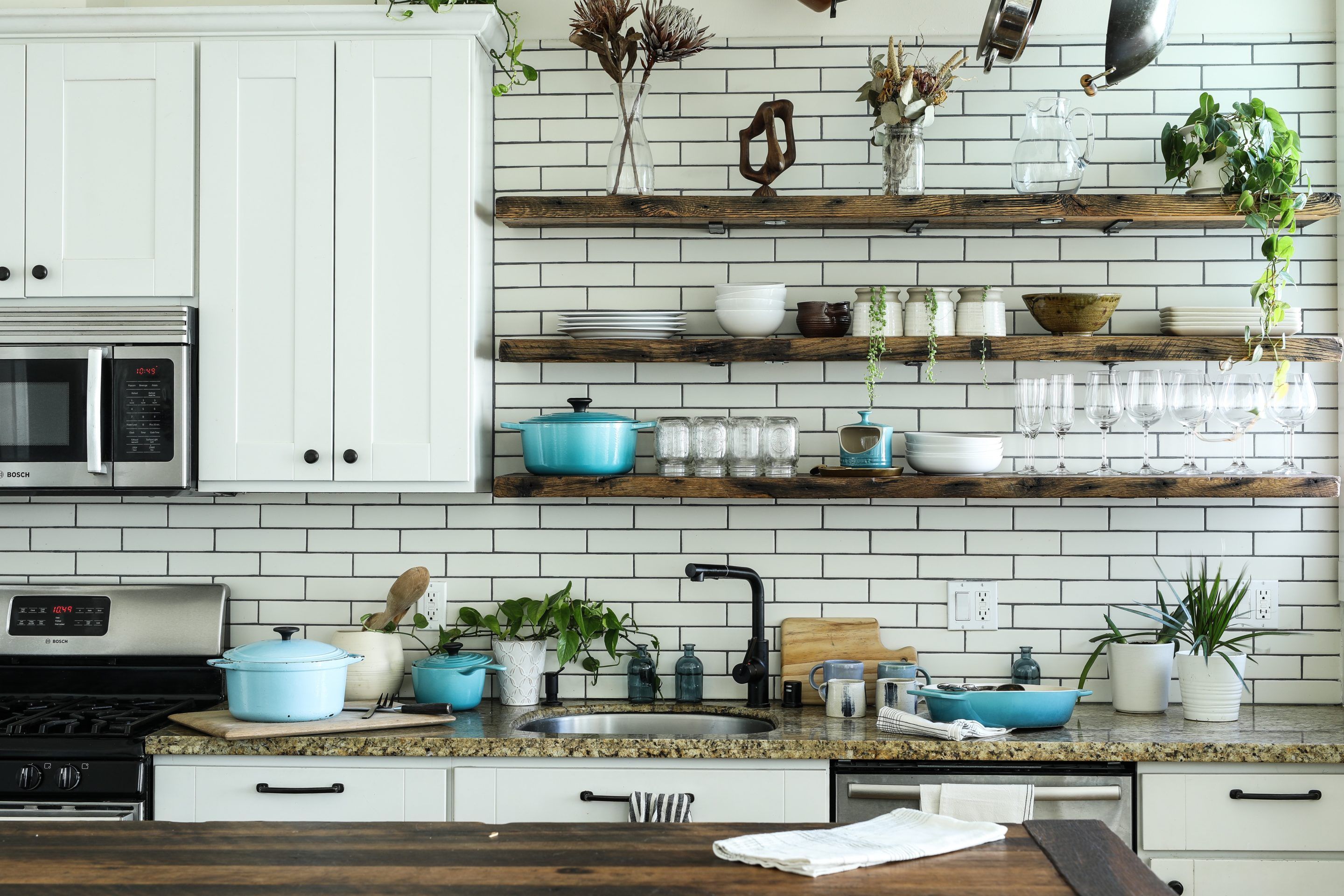 Everyone's probably a little too guilty of going on a homeware splurge. Particularly, kitchenware. Many of last year's kitchen design trends are well into making its way to 2021 and beyond, such as the need for more storage. Homeowners spent much of the pandemic decluttering like crazy and binging on domestic organization tutorials. Oh, let's not forget that we all picked up new cooking skills and explored recipes to pass time.
Kitchens have become a staple part of our lives. To accommodate new habits, interior design trends in the cooking space have seen an increase in storage solutions. Larger pantries, kitchen islands, and open shelving are just some of the ways that homeowners like their kitchens now. Open shelving is probably one of the biggest design trends that don't seem to show signs of slowing down. Post-pandemic, homeowners want a way to display their proud kitchenware possessions, while still minimizing clutter. Open shelving is also a versatile way to play around with textures and for plant parents to display their succulents.
4. Taking the Kitchen Outdoors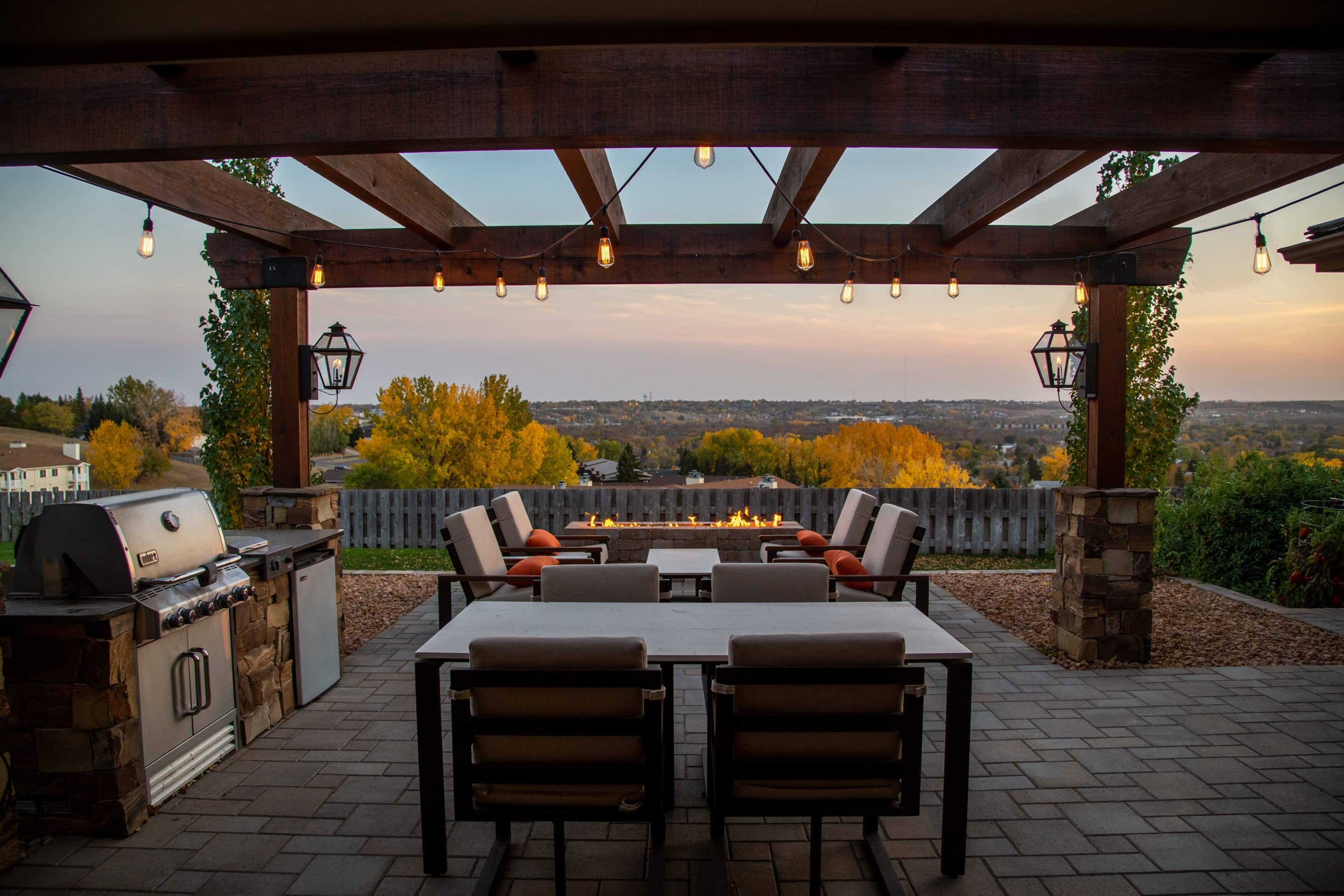 Perhaps it was the lack of fresh air, or maybe the endless home renovation ideas managed to spill out into the backyard. During the pandemic, outdoor kitchens were a hot favorite among homeowners. The backyard presents an endless list of possibilities for what it means to be a kitchen. For instance, add in a grill and you have a barbeque party every weekend. Throw in a few lawn chairs and a fireplace and it's an alfresco dining spot. Or install a bar and it's almost like you're on vacation.
Of course, it takes a bit more work to make an outdoor kitchen feasible in the long run. There are a plethora of things to consider, including the surrounding landscape and maintenance. If homeowners are not ready to commit to the whole permanent outdoor kitchen concept, there are also ways to prepare a makeshift kitchen outside. This is a much more inexpensive way to enjoy alfresco dining, like installing a portable grill outside for poolside barbeques.
5. Smarter, Cleaner Kitchens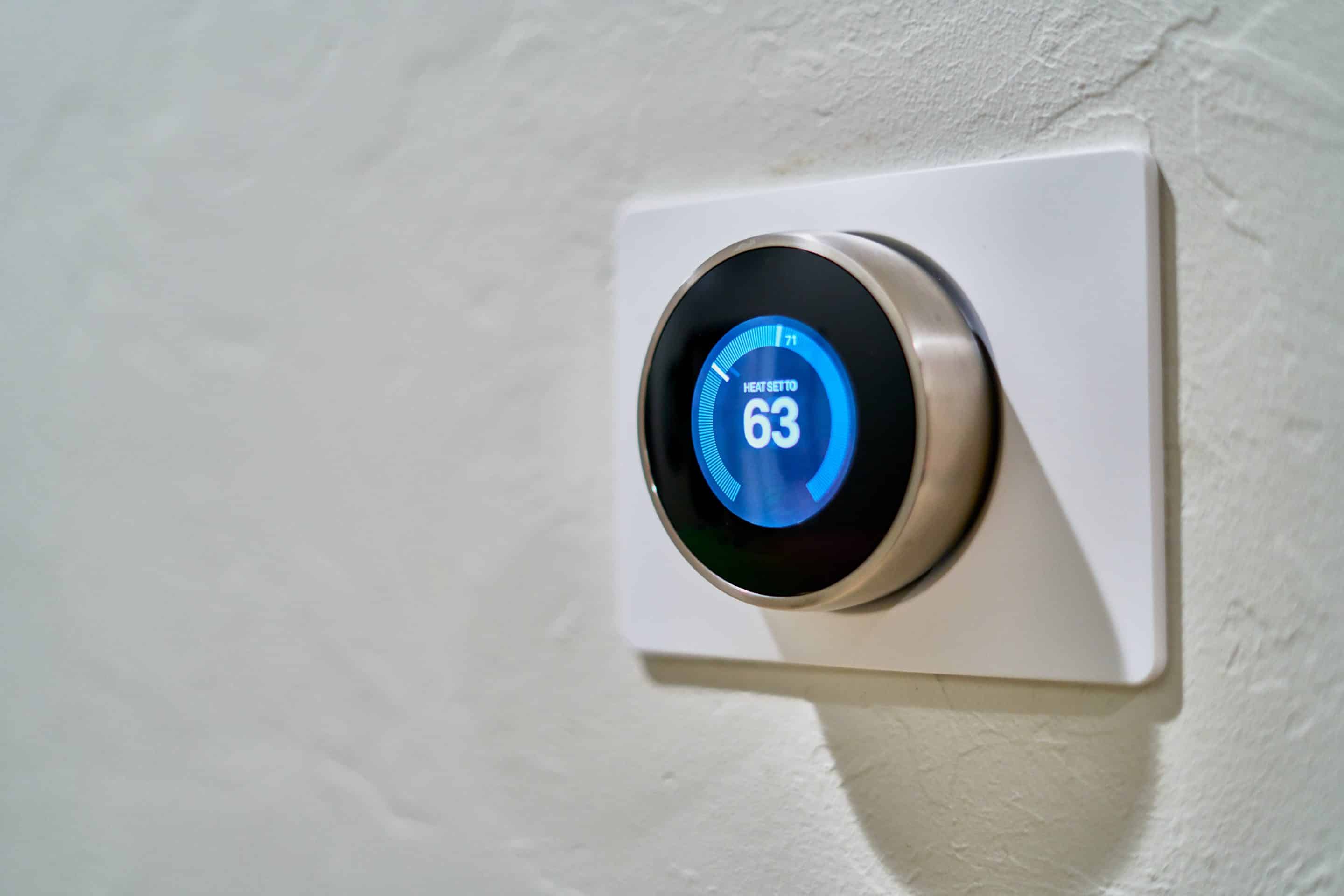 While smart home technology first began in the early 2000s, it didn't blow up until recently. Probably just a decade ago, if you were to tell someone that they could switch on their lights from their phones, they'd be in disbelief. Fast forward to the new normal, smart home technology is more in demand than ever. Kitchen appliances are taking on a new definition, fast becoming a focal point of many kitchen renovations. Be prepared to see smart appliances like built-in coffee makers, Wi-Fi-connected appliances and thermostats, voice-controlled devices, touchless tech, and more.
One unique offering that has come up since the pandemic in the smart kitchen is the introduction of sanitizing options. As much as people enjoyed clean kitchens, sanitizing has never been taken so seriously pre-pandemic. We're seeing robot vacuums and motion-detected trash cans in a way to make cleaning easier.
Design your dream kitchen with McManus Kitchen and Bath.
Whether these pandemic-driven kitchen design trends are here to stay, what matters the most is that your kitchen is a space where you feel comfortable. McManus Kitchen and Bath specializes in interior design for kitchens and bathrooms, combining aspects of aesthetic and function into every space we design. Schedule a consultation with us today.
Ready to Remodel?
McManus Kitchen and Bath is a design and build company specializing in kitchen and bath remodels.