Create a Home Office Where You'll Actually Be Productive
The world of work is in the midst of huge changes, with many people who used to work in traditional offices now working from home either some or all of the time.
If you're transitioning to the work-from-home lifestyle and are worried about maintaining your focus and productivity, we've got some ideas for setting up your home office that will help you stay organized and on track.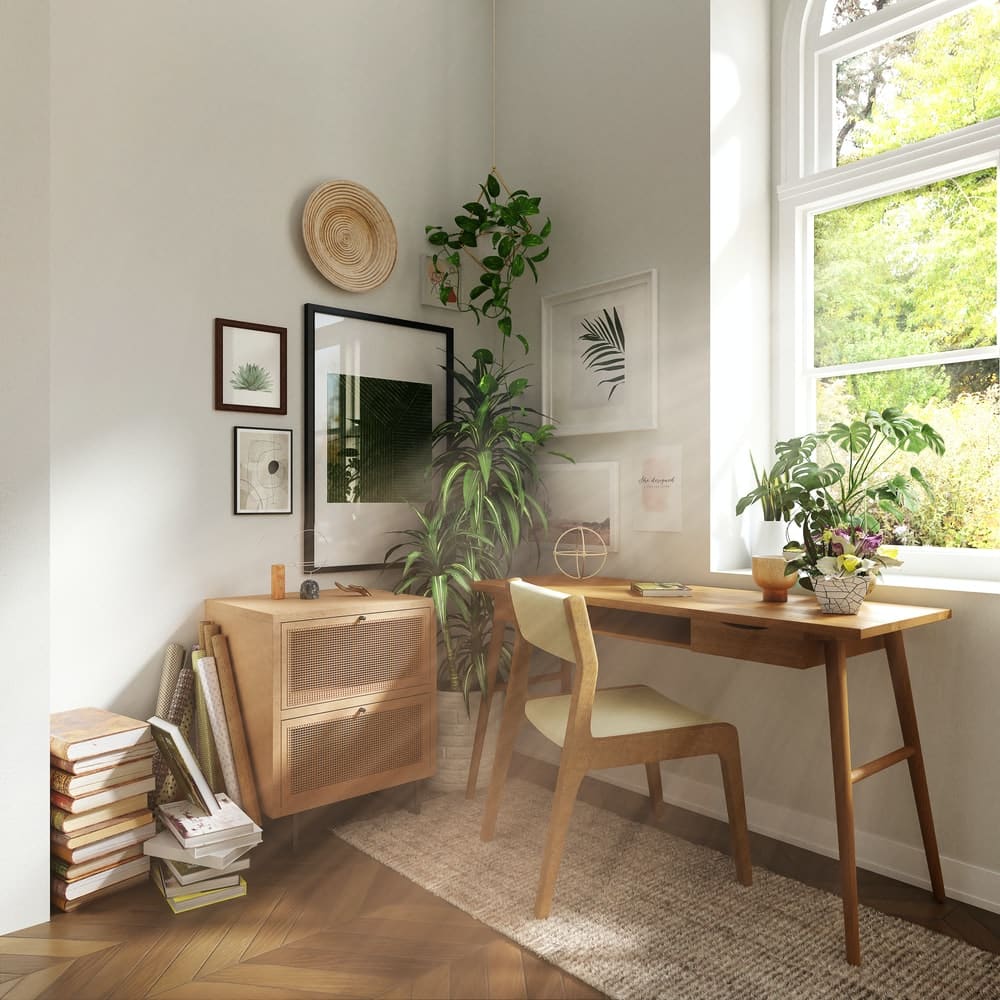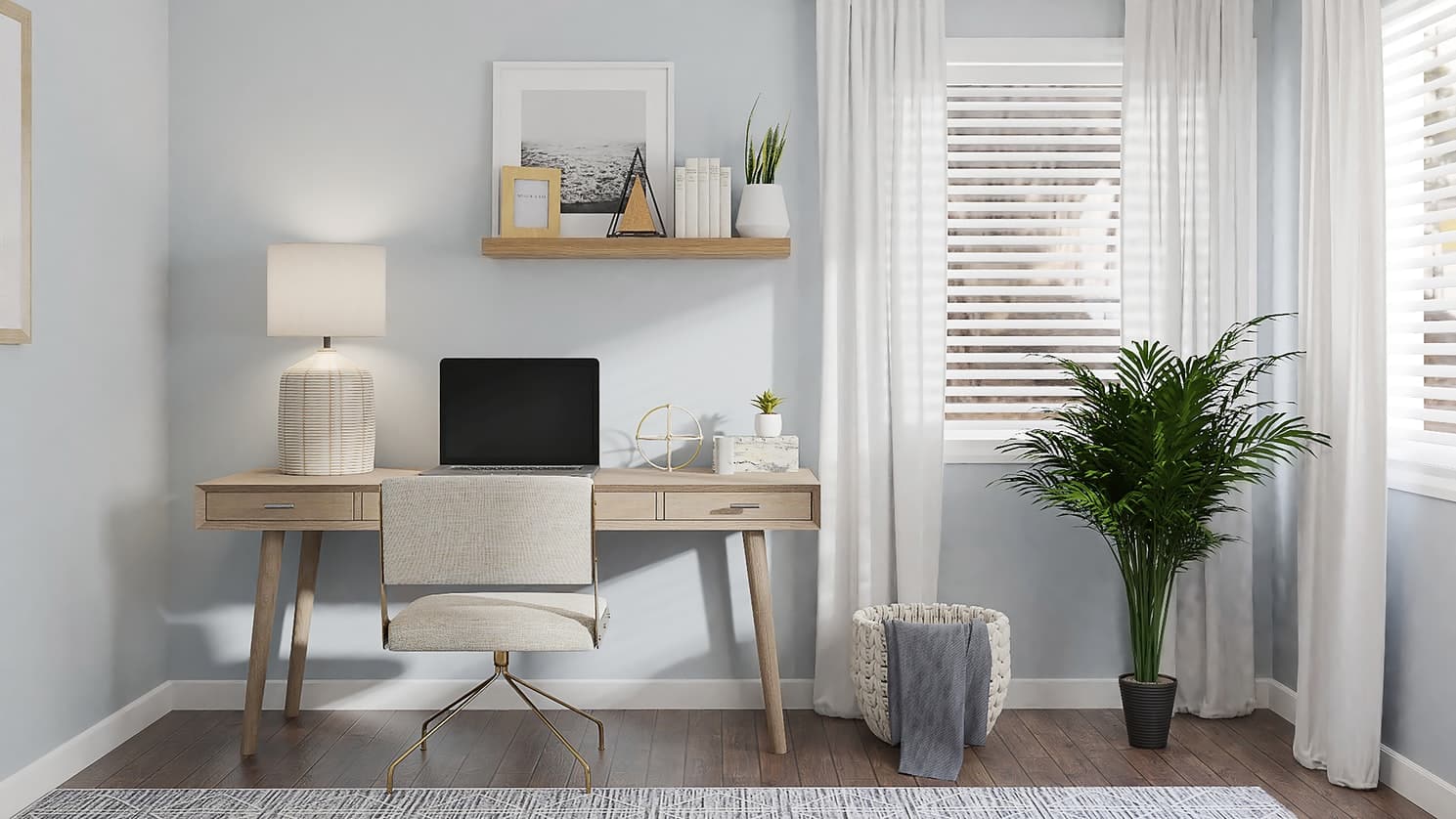 Selecting the perfect space for your home office
First up is choosing the right spot for setting up your home office. Your two most important considerations will be the amount of noise and light. You want as little as possible of the former and as much as possible of the latter.
A spare bedroom that's located far away from the main hubs of activity in your home (like the kitchen and living room) is ideal. You want to minimize the amount of distractions and interruptions that may occur while you're trying to concentrate and get things done. If you don't have an extra bedroom, then another good option is setting up a desk and chair behind a partition like a folding screen. You can block out noise with noise-canceling headphones or a white noise machine.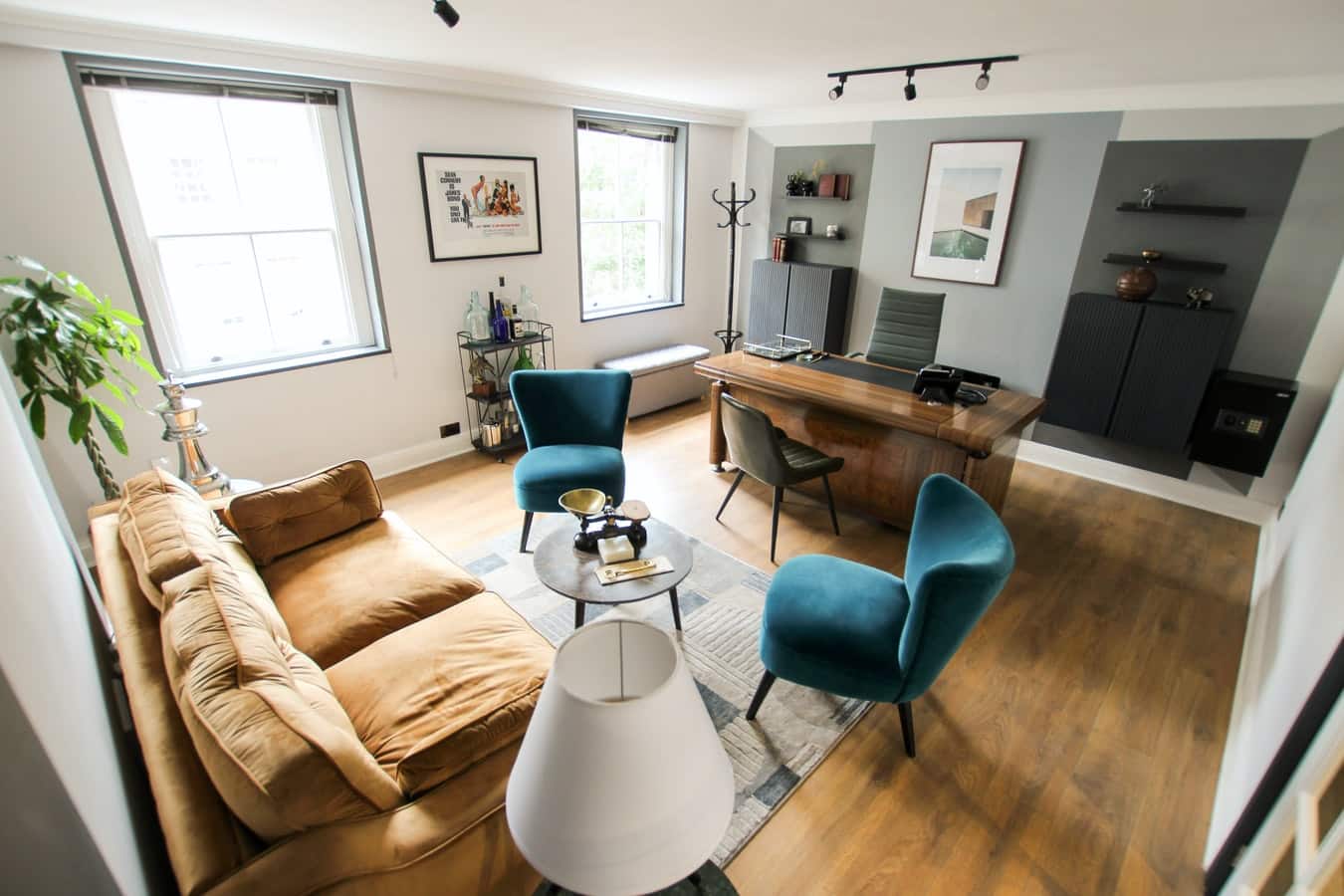 How to choose the right furniture for maximum home productivity
Since space is at a premium in most home offices, you'll likely want to choose furniture that is compact and pulls double duty as storage. A "credenza desk," for example, has drawers and cabinets for storing files, office supplies, and electronic equipment while also functioning as a workspace.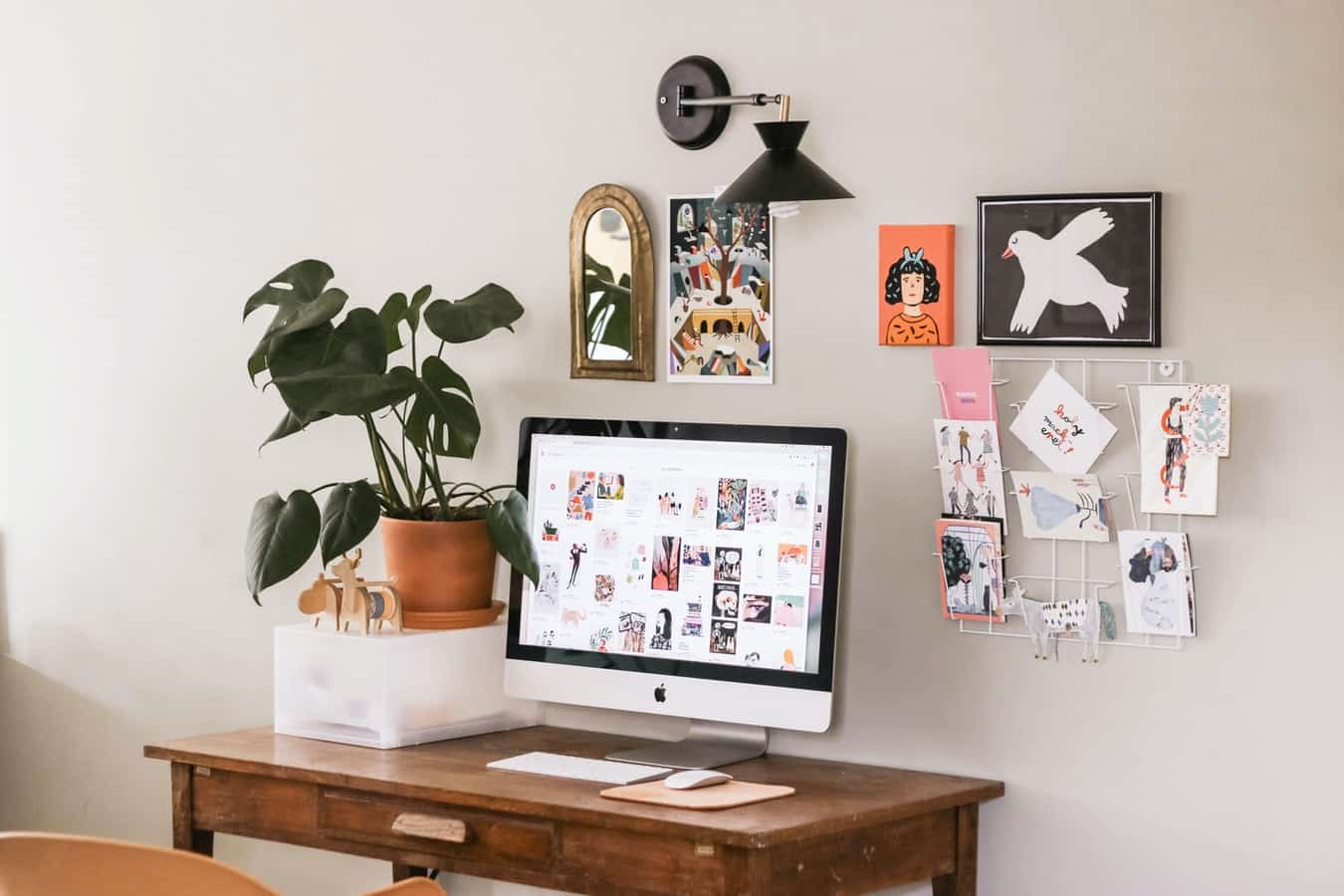 Decorating the space to make it your own
One of the best things about a home office is that you have creative license to personalize and customize it to the exact way you like it, without worrying about what your manager or colleagues might think.
Some popular ways to make a home office feel fun and cozy include filling the space with plants and mounting posters and wall art. While you're redecorating, give some thought to the overall atmosphere. An aromatherapy diffuser and a bluetooth speaker for playing music are other excellent ways to create a relaxing atmosphere that lets you focus for maximum productivity.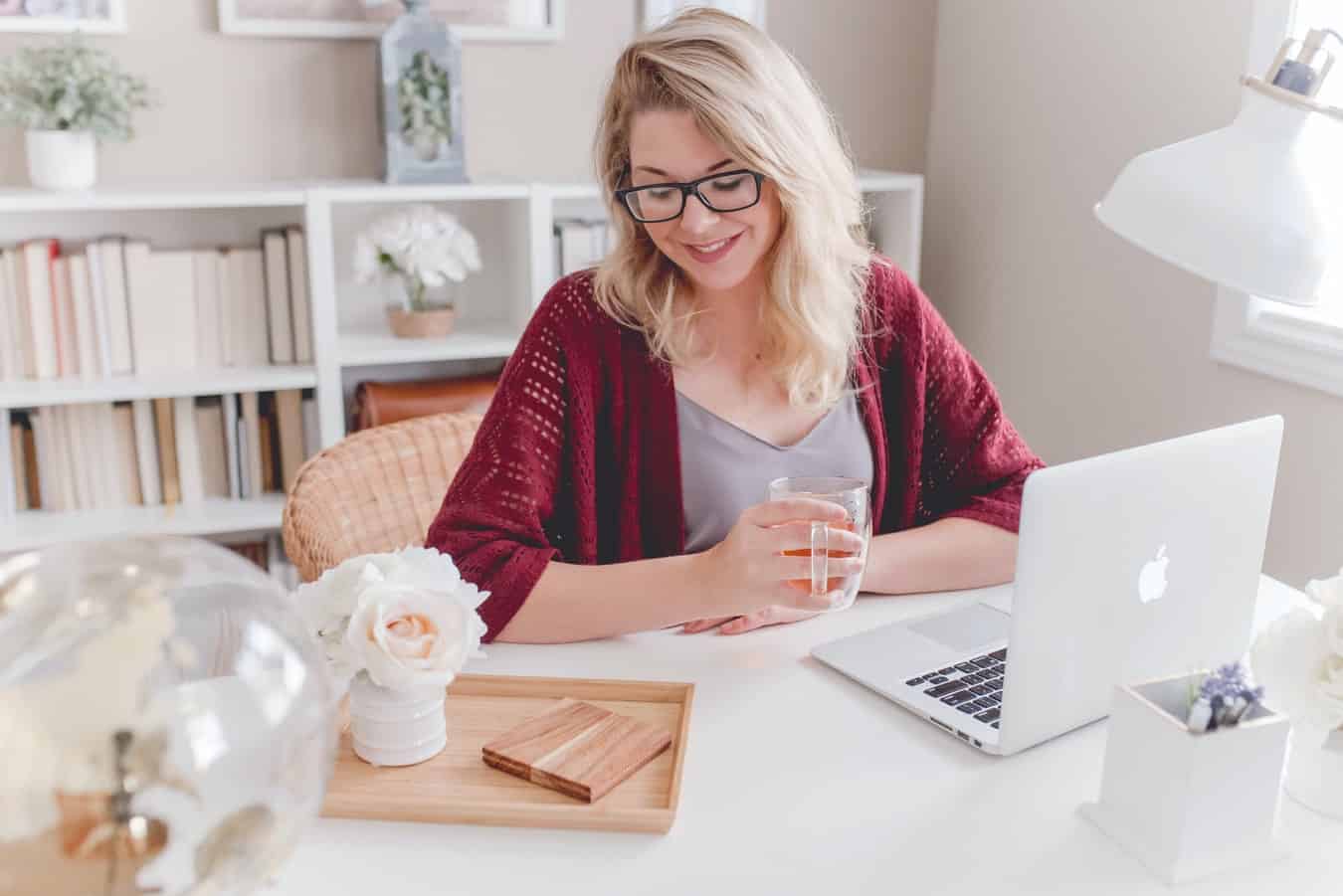 Organizing your workspace
Staying organized is another big key to the success of your home office. To reduce clutter, consider storing your important papers and files digitally (in at least two places, such as on your desktop and in the cloud). For documents that you have to keep in hard copy, use filing folders that can be tucked away in a desk drawer until you need them. A wall-mounted computer monitor is also a clever way to keep your desktop clear and organized.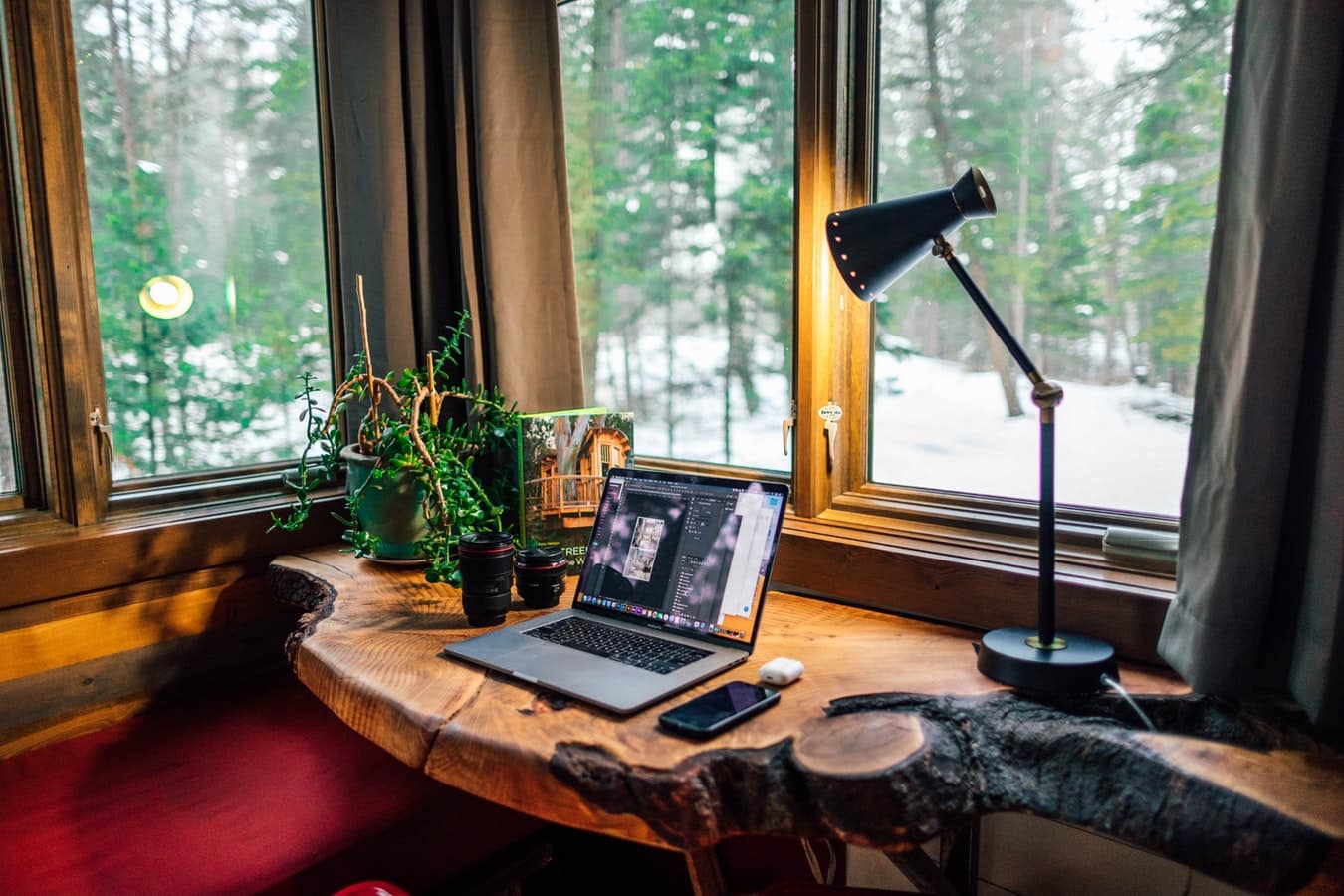 Avoiding distractions
Working from home is challenging for some since home tends to be where a lot of living takes place! Spouses, children, ringing telephones and doorbells, and even the family pet can provide a near-constant stream of interruptions that can drastically reduce your productivity.
You can minimize the amount of distractions by hanging a sign on the door that lets your family know you're "Hard at Work!" You can also do some makeshift soundproofing in the following ways:
Choose a room with a door that closes and position a "door snake" at the base
Use area rugs and cushions to soak up sounds
Hang tapestries and large pieces of wall art
Stick insulating tape around the window frames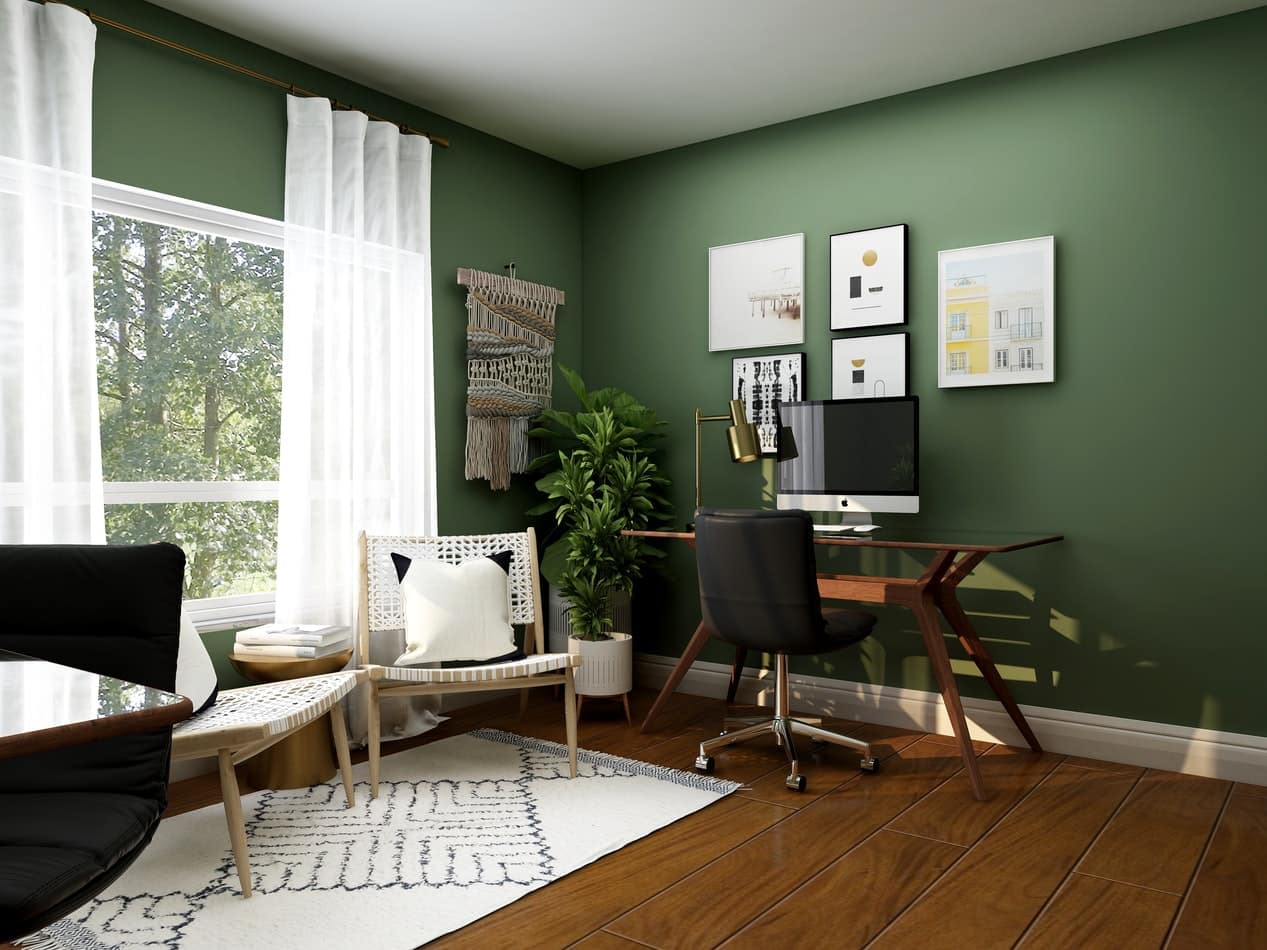 Remodeling your space to create a home office
You also have the option of repurposing a room in your home to create your ideal home office. This is especially useful if you know you're going to be working from home on a permanent basis, or if you've decided to launch your own business and your home is functioning as your headquarters.
Ready to Remodel?
McManus Kitchen and Bath is a design and build company specializing in kitchen and bath remodels.