McManus Kitchen and Bath is a Control Freak… About Dust
Your livability is our top concern during a remodeling project. We take pride in being the first and only contractor in Tallahassee to provide a worry-free remodeling experience by using the BuildClean Dust Control System, the newest dust control technology, as part of our remodeling dust control plan.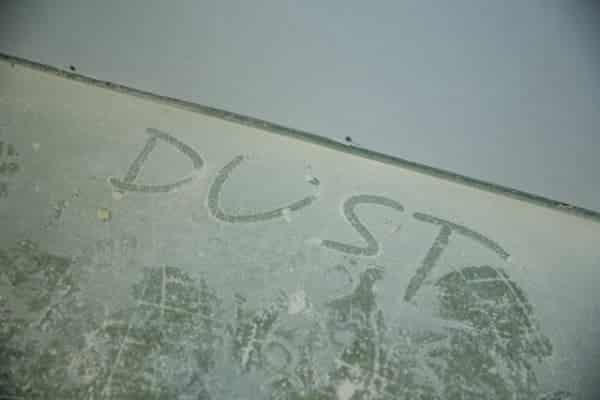 Construction dust is not just annoying… it can be bad for your health.
Why is dust control important? 
About 90% of homeowners stay in their homes during remodeling projects and some end up regretting it.  Unmanaged construction dust can cause health issues, settle all over your belongings, decrease your satisfaction with the project, and just become a huge irritant.
Many contractors use fans, sheets of plastic, construction paper, and a vacuum cleaner but that doesn't really provide the dust control you need.
Our Dust Control System
 ZipWall Plastic barriers enclose the work area and contain any dust created.
Specialized SurfacePro Drop Cloths. These cloths are waterproof on one side and absorbent on the other. and capture settled dust.
The BuildClean Dust Control System allows us to collect dust at the point of generation and while it is still airborne.
Tool Specific dust control helps capture dust at the source.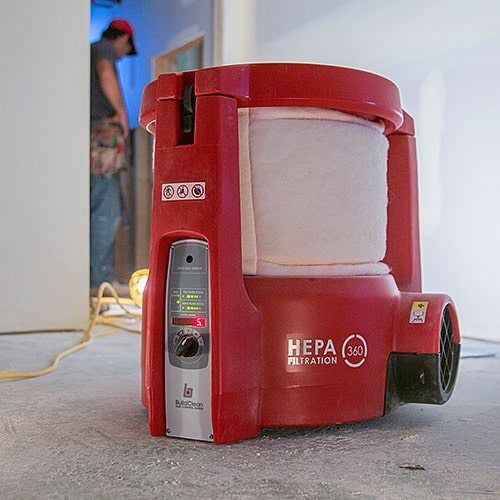 This is the most effective way to capture and virtually eliminate all types of work-site dust. The Zip Wall Barriers contain the dust, the tools specific systems capture it and the drop cloths protect surfaces.
The heart of the system is our Build-Clean HEPA Filter. The system works by drawing in air, passing it through a series of filters, and returning the "scrubbed air" into the space.  We can pick up dust from all over instead of just one spot to maximize particle collection.
Our goal is to make sure you are maintaining a great home life while living at home during your remodel.
Dust settles. You don't have to.
Thank you for reading! We'd love to be a part of your next remodel. Check out our design services page.
Paul McManus, Certified Residential Contractor, CRC1331326
McManus Kitchen and Bath provides a single place where you can work with interior design and construction professionals who can help you create a happy, healthy home. We start each project with a Design and Budget Consult. It will help you clarify your design ideas, understand the remodeling process and create a Good Better Best Budget for your project. Click Here to Schedule a Consult.