McManus Kitchen and Bath provides a single place where you can work with interior design and construction professionals who can help you create a happy, healthy home. We start each project with a Design and Budget Consult. It will help you clarify your design ideas, understand the remodeling process and create a Good Better Best Budget for your project. Click Here to Schedule a Consult
__________________________________________________________________________________________________________________________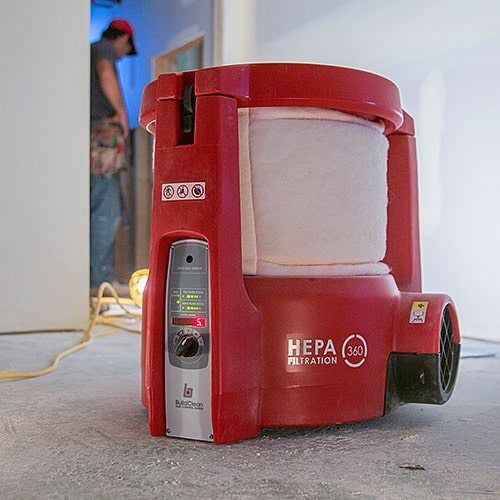 8 Quotes from People Who Recently Underwent a Home Remodel
The folks over at Real Simple recently posted an article with 8 quotes from homeowners who had recently undergone a home remodel. We really liked the advice they gave and we have posted their quotes below along with a response for how we deal with each situation as a company. You can read the original Real Simple post here.
These are not quotes from our customers, but from homeowners selected by Real Simple who had recently remodeled. We have included how we address the issues brought up in each quote.
---
Homeowner Quote #1
"I would have made sure there was more insulation in the wall where the bathroom butts up against a bedroom. My daughter is awakened by every sound in the bathroom. We should have put the closet where her bed is now." —Ali Dubin
What We Recommend:

Bathrooms should be soundproofed but insulation is not the way to do it. There are some types of insulation that can add soundproofing but they effect is minimal. The better way to soundproof a bathroom is to use sound dampening drywall like SilentFx by Certainteed, use resilient channels to isolate the drywall from the studs or use a soundproof membrane like Acoustiblok between the drywall and studs.

You can also use those methods in combination to create even better soundproofing. Expect soundproofing to add $500 – $800 to the cost of a bathroom remodel.

---
---
Homeowner Quote #2
"I would have stuck to my original plan for a stainless steel sink instead of doing a black stone composite sink. Softened water leaves a haze on it, and the sink chips." —Jennifer Mason Theroux
What We Recommend

We agree with this statement 100 percent. Stainless steel sinks are economical, durable and easy to maintain. Composite and porcelain sinks look great at first but often do not hold up to long term wear and tear. Expect to pay $350 to $500 for a good quality stainless steel sink. We are also big fans of the Galley Sink if you have the room in your kitchen for one.

---

Homeowner Quote #3
"Have a guaranteed end date in the contract with your contractor, with a fee for any day that goes over. Mine went months over while the contractor worked on jobs for other people." —L.S.
What We Recommend

This is a tricky one. We will guarantee a start date if a homeowner requests it but understand that this can increase the cost of your project. If you want us to pay a penalty for going past a certain finish date we will also ask for a bonus if we finish before that date. Remodeling can be unpredictable, especially on projects that involve several sub-contractor like a kitchen remodel or bathroom remodel. Inspections can also create delays.

Our approach

What this quote is really getting at is the project schedule and setting expectations. Some contractors will start a project, then stop work for a day or three while they focus on another project… this is bad work practice and its understandable why this frustrates homeowners. When we start a project we show up everyday until the job is complete.

We use a cloud based project management software called BuilderTrend that clearly outlines the work calendar and is updated regularly. Our project management system provides each homeowner with a website where they can view the project calendar, track job costs and payments and view our daily job logs. It also tracks any change orders so you can see the impact they have on both the project cost and completion date. Good communication is the key to a smooth project.

---
Homeowner Quote #4
"Set aside extra money for unforeseen expenses like rotted wood, consults with a plumber, and the replacement of exterior fixtures. It isn't realistic to think that everything will work out exactly the way it's supposed to." —M.P.N.
What We Recommend

This is a no brainer and definitely recommended. We included a contingency of 10% in our initial estimates to give you an idea of the extra funds you should have available. Our project management system allows you to track job costs and change orders so you can see how they affect the project costs and completion date.

---
Homeowner Quote #5
"I would have put in more electrical outlets on our kitchen island." —Jennifer Lijertwood
What We Recommend

Great idea. All of our kitchen and bath designs include an electric layout and we replace all you plugs and switches as part of each project. There are some great devices out now like the Docking Drawer, that allows you to safely put a plug inside a drawer and angled plug strips that are a great way to add hidden plugs under your cabinets or counters.

---
Homeowner Quote #6
"Don't underestimate how much construction dust will permeate the rest of your living spaces through the air and ducts. Remove valuable objects from the walls or displays so you're not having to micro-clean, and seal off any closets that contain clothes, linens, and food." —Deborah Fairchild
What We Recommend

Construction dust is not only a nuisance it can also be a health hazard. Concrete and mortar dust, drywall dust and even sawdust are not good to breath in or ingest. We have a 4 step approach to controlling job site dust. We call it our Livable Remodeling System.

It starts with protecting your home from the entrance to our work area with specialized drop cloths that capture dust as well as protect your floors. Next we isolate the work area with plastic Zipwall barriers. When we do things that create dust we utilize a shop vac with HEPA filter to collect the dust at the source. Finally, we use a BuildClean Air Scrubber that clean the air at a rate of 600 Cubic feet per minute (CFM). The BuildClean unit is a critical part of our dust control process as it ensure the tiny airborne dust particles are collected.

A common problem with dust control is the particles that hang in the air and settle overnight. You leave the jobsite at the end of the day and it looks clean but all those tiny particles are hanging in the air. We leave our BuildClean Air Scrubber running overnight in the work area so that the air is made clean and all construction dust is kept out of your home.
---
Homeowner Quote #7
"Make sure you have all the materials before starting. Some of our items took months to come in after ordering, which held up the work. Four months is a long time to be without a kitchen!" —Victoria Wagner
What We Recommend

This is standard practice for us and very good idea. Its common for the lead time on cabinetry to be 5 weeks or more and even tile can take up to 4 weeks if its a handmade mosaic. Lead time and allowances are itemized in our estimate sheets to help you plan your material selections and help us set an appropriate start date. We have a 1000 sq ft warehouse where we store all items for your project until they are needed on site.
---
Homeowner Quote #8
"When we redid our kitchen, I wish we had included 'eating out' in the budget!" —Maria C. Kuntz
What We Recommend

This one is a little tongue in cheek but it is important to consider how you will take care of your daily meal prep needs during a kitchen remodel as well as where to store all the stuff that currently lives in your kitchen.We can help you set up a temporary kitchen to help ease the disruption but it is a good idea to plan for eating our for at least a couple weeks if you are replacing your cabinets and counters.

One of the advantages of Cabinet Refacing is that you can continue to use your kitchen throughout the remodel. Cabinet refacing is a great solution for a lot of people looking to update their kitchen.

---
Thank you for reading! We'd love to be a part of your next remodel. Check out our design services page
Paul McManus