McManus Kitchen and Bath provides a single place where you can work with interior design and construction professionals who can help you create a happy, healthy home. We start each project with a Design and Budget Consult. It will help you clarify your design ideas, understand the remodeling process and create a Good Better Best Budget for your project. Click Here to Schedule a Consult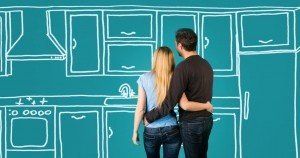 ---
Some Frequently Asked / Common Remodeling Questions:
1. What is you typical process for working with a customer?
It usually starts with a phone conversation about the project. We like to get a sense of the scope of the project, the budget and completion time window. We can usually give a rough idea of costs over the phone so that we can make sure your expectations are realistic.
Next we schedule an appointment for a detailed estimate and design. An typical estimate requires a home visit of 60-90 minutes followed by several hours of time in the office creating the estimate and design. During the design process we will email you draft versions of the design for your comments.
In a week of less we schedule another appointment to review the estimate and design with you in person.
We've written about our estimate and design process in detail here

:
https://mcmanuskitchenandbath.com/our-estimate-and-design-process2/
---
2. What Education or training do you have that relates to your work?
I am a certified Residential Contractor (lic# CRC1331326) and have been specializing in Kitchen and Bathroom Remodeling for more than 10 years. I am a certified Schluter Systems installer, have training in NKBA design standards and have attended several different trade schools.
---
3. Do You have a standard pricing system?
Remodeling is complex so we have no standard pricing. Occasional we do work at an hourly rate ($65 per hour) but typically we create an estimate for each project. We create our estimates using industry standards for work (based on the annual Repair and Remodeling Estimating Guides). We refine the standards to our market based on our past experience.
---
4. How did you get started doing this type of work?
I was an architecture student in college (University of Florida) when I began working for a painting company, eventually starting my own painting company my last two years of school to help cover the costs of tuition etc…
After college I continued running the painting company and slowly expanded in to home repairs. I attended various trade schools to learn new skills and ultimately found that I most enjoyed kitchen and bath remodeling. Starting in 2004 I began to focus only on that work.
---
5. Describe a project you are fond of, how ling did it take?
Our favorite projects are the ones where we can improve the layout and function of a kitchen or bath so that makes the lives of the homeowner easier.
We recently renovated a master bath that was quite small and run down. The customer didn't even use the shower any more because it was small and dirty (no matter how hard they cleaned it some of the mildew would not go away).
By moving a wall a few feet we were able not only to make the bath larger but added an entrance to make the bath accessible from both the bedroom and the family room (important because the only other bath in the house was far from the family room).
So the bath went from an embarrassment to something they are proud of and get compliments on all the time. The project took 3 weeks, the homeowner did much of the demo himself and did the final painting to reduce the total costs.
You can see this project in our Project Gallery: 
https://mcmanuskitchenandbath.com/portfolio/smart-master-bath-remodel/
---
6. What Advice would you give to someone looking to hire a contractor?
Choose a contractor that specializes in the work you need done. If you asked us to build you a new home we would most likely refer you to another contractor. We are licensed for new home construction and capable, but it is not our specialty and there are other builders in the area who could serve you better.
Similarly many builders are not experienced in the art of remodeling, especially kitchen and bath remodeling, which is complex. Each contractor will have a specialty of some kind and you want to match their talents with you needs.
Visit your local builders association website and search their director for contractors. Visit the website of the contractors that specialize in the work you need done and check their license info with the state (you should only hire licensed contractors)
Create a scope of work for the project. This can be a simple list of things you want done or it can be more detailed if you have information about the type of cabinets you want or your tile choice for example. Share the same scope of work with each contractor that bids on the project. If the scope changes, email the changes to each contractor so they can properly update their bid.
Also have budget in mind and share it with the contractor.
We've written a details post about hiring a remodeling contractor here:
 https://mcmanuskitchenandbath.com/hiring-a-remodeling-contractor/
---
7. What questions should a consumer ask when looking for a contractor?
A few questions to ask a contractor:

1) What type of work would you consider your specialty?
2) Can you send me proof of your license and insurance?
3) How many projects do you work on at once?
4) How many employees do you have, do you use sub-contracted labor?
5) Can I have the contact info for the subcontractors you will use on my project?
We've written about this in more detail here: 
https://mcmanuskitchenandbath.com/remodeling-contractor-interview-checklist/
---
Thanks for reading! We'd love to be a part of your next remodel. Check out our design services page.
If you have any remodeling questions or questions about hiring a contractor contact us by email or phone.
Paul McManus
Certified Residential Contractor (CRC1331326)