McManus Kitchen and Bath provides a single place where you can work with interior design and construction professionals who can help you create a happy, healthy home. We start each project with a Design and Budget Consult. It will help you clarify your design ideas, understand the remodeling process and create a Good Better Best Budget for your project. Click Here to Schedule a Consult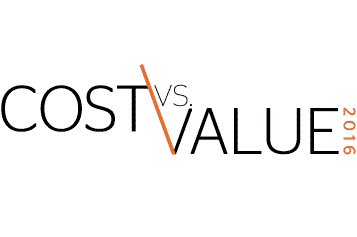 Each year Remodeling Magazine issues its Cost vs Value Report where it breaks down the cost for various remodeling projects including bathroom remodeling costs in Tallahassee, FL area.
The report also lists the added value the remodel added to the home. Kitchen and Bathroom remodeling remains one of the best values for remodeling but the payback is still not 100%. Mid range kitchen and bath remodels add between 70% and 82% to the value of your home. Upscale remodels add less value (closer to 50%). This just emphasizes that you should be remodeling for you and your needs, not for resale. The exception would be if your bathroom were drastically outdated or had tile or fixtures in disrepair.
We took a look at the report for the South Atlantic Regions and for  Jacksonville, FL (Tallahassee was not listed separately in the report). The results are below, you can read the full report here: http://www.remodeling.hw.net/cost-vs-value/2016/south-atlantic/
---
Bathroom Remodeling Costs in Tallahassee
Mid Range vs Upscale
The report breaks down bathroom remodels into 2 basic categories: Mid Range and Upscale.
A mid range remodel is for a smaller bath where the layout stays the same. An Upscale remodel involves a larger bath where layout changes are made.
In our experience the costs listed in the report are pretty accurate for the mid range remodels and a little high for the upscale ones. Of course prices can be affected by the materials the homeowner chooses and unusual circumstances a project with difficult access (up narrow stairs, parking limitations etc…).
See details below.
---

---
Mid Range Bathroom Remodeling Costs in Tallahassee: 
Cost vs Value Report Average Cost: $17,908.00
Scope of work:
small bathroom – 35 square feet (5 foot x 7 foot bathroom)
No layout changes
Replace all tile and fixtures, including steel tub
Single valve shower head
Standard toilets
Solid surface counter top and 36 " wood vanity
---
---
In our experience:
In our experience the report is accurate for small bathroom remodels in Tallahassee. Mid range bathroom remodels make up around 35% of our work. Even with some changes, like removing a tub to install a shower or installing a Quartz counter top the costs generally range from $12,000 – $18,000. A 5 foot x 7 foot bathroom is very common in Tallahassee, especially for hall bathrooms or guest bathrooms. Even master bathrooms in older homes are similar in size.
---
---
Upscale Bathroom Remodeling Costs in Tallahassee
Cost Vs Value Report Average Cost:  $57,411.00
Scope of Work:
Larger bathroom – 100 q ft (10 feet x 10 feet)
Layout changes
Upgraded shower system (multiple shower heads)
Separate shower and tub, whirlpool tub
Large custom vanity with two sinks
Upgrade lighting and exhaust
separate toilet area
---
In Our Experience:
Upscale bathroom remodels make up about 20 percent of our business and in our experience the costs outlined in the report are high. Our average cost for a remodel like this are closer to $35,000 – 45,000.  Of course a lot depends on the materials chosen and some higher end options like heated floors or built in electronics.
Thank you for reading! We'd love to be a part of your next remodel. Check out our design services page
Paul McManus
Certified Residential Contractor CRC1331326